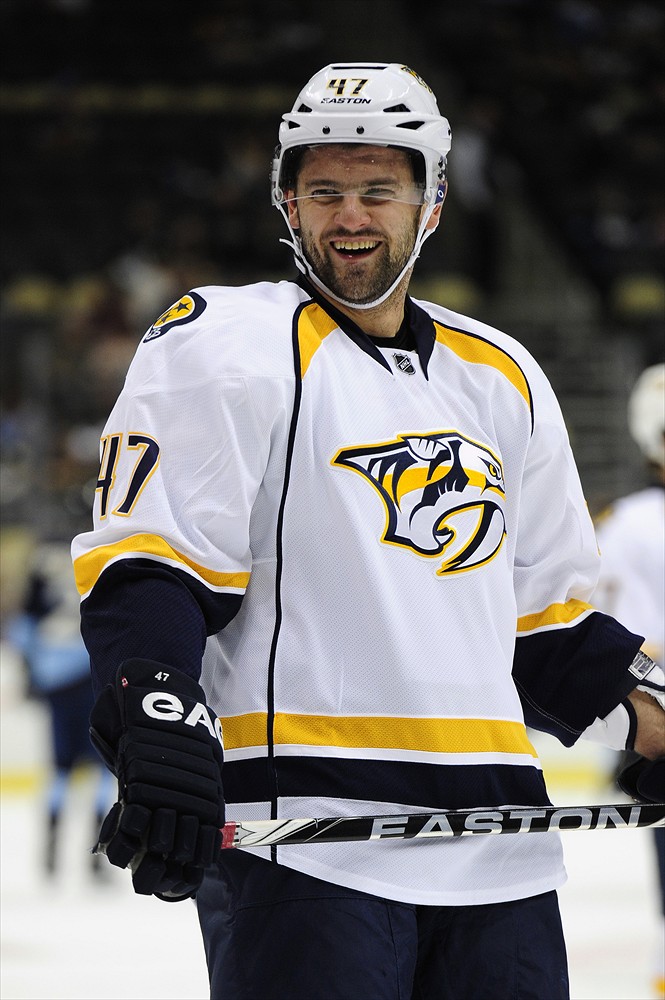 Alexander Radulov has signed a four-year contract worth more than $9 million per year with CSKA of Russia's Kontinental Hockey League. The team made the announcement Monday. CSKA purchased the rights to Radulov after Salavat Yulaev released him so he could play out his NHL rookie contract with the Nashville Predators.
It was widely speculated that the Russian sniper would return to the motherland once CSKA purchased his rights. The Army Men from Moscow recently received a massive cash injection from owners and oil giant, Rosneft. According to the club's website, General Manager Sergei Fedorov said Monday, "Today I am proud to say that this long-awaited event finally happened. No Doubt Alexander is one of the brightest Russian hockey players in recent years."
Radulov returns to Russia and the KHL where he led the league in scoring the past two seasons and won one Gagarin Cup Championship. His brief return to Nashville at the end of last season was fairly uneventful, except for a one-game suspension after breaking team rules after a loss to Phoenix.
Nashville can finally wipe its hands clean of Radulov who left them holding the bag after the 2008 season. He signed a three-year contract with Salavat Yulaev, breaking his contract with the Predators. After a controversial back-and-forth over the legality of his actions, it was ruled he could flee to Russia. Nashville, in turn suspended him without pay for the 2008-09 season.
Radulov's short return to the NHL this past season saw him play out his initial rookie contract and paid him some $900,000 for only a handful of games. Should the 26 year-old Radulov not have another change of heart and fulfill his four-year contract with CSKA, it would be unlikely he returns to the NHL.
CSKA opens the 2012-2013 season at home on September 5 against Spartak Moscow.