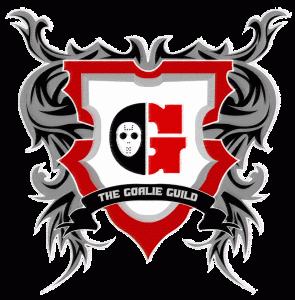 I recently had an opportunity to interview the very knowledgeable Justin Goldman of The Goalie Guild on what he thought of the Winnipeg Jets' goaltenders this season. I tackled subjects such as what he thinks of Ondrej Pavelec to…why David Aebischer? It was amazing to speak with TGG's founder, as his knowledge on goaltenders is astounding. On every single question I asked, he provided analysis and insight that I never would have thought to say. If you follow Justin's Twitter feed (@TheGoalieGuild) or have had the chance to converse with him through email or phone, you'll immediately understand what I'm saying.
However, rather than just rant and rave about him, I'd rather let his work do the talking. So, without further ado, I present to you the interview:
Alex Mamalis: What do you think Ondrej Pavelec is capable of versus what to expect out of him this season?:
Justin Goldman: As far as last season goes, he proved he has many of the skills to be an elite goaltender in terms of potential. He's got all the ingredients: a big frame, very athletic, sharp skater, and he is young. He proved after the fainting spell last year that he's got elite upside, and is capable of being one of the best goalies in the NHL. On the other hand, it's tough to predict what he'll do this season. I think he'll be a little less proficient in terms of his statistics, due to the travel now with being in Winnipeg.
A.M: Do you think Pavelec has all the tools THIS season to lead Winnipeg to the playoffs, because let's face it, if Winnipeg makes a push, Ondrej is going to be at the center of it:
J.G: I think he does. He's very durable and competitive; he has a fiery attitude, he's an aggressive goaltender. He wants to win and battles extremely hard and wills the puck out of the net some times. Because he has that attitude, and if he isn't overworked by February, he could be that push or boost the Winnipeg Jets need to get in. It'll be extremely tough, because of the daunting travel involved with the Jets this year, and there are so many things a goalie has to go through to maintain the type of play Pavelec showed last year. This is why I believe Chris Mason is such a vital part of this team, because he's going to be the man to allow Pavelec to rest early on.
A.M: What do you expect out of Chris Mason this season?:
J.G: Chris Mason is an underrated goaltender. He was in a real tough situation last year, due to the fact that he was thrown into the fire after Pavelec fainted. He never got comfortable, never got into a rhythm, mixed with injuries, which ultimately resulted in a poor season. This season, his comfort level is going to be much higher because he's so close to home – he's a Red Deer-native – and I think that's going to be the foundation to having a successful season. On top of that, he's got a new set of pads that no one else in the NHL is wearing right now that look sharp, are much lighter, and overall, feel better. You hear this saying a lot about goaltenders, "Look good, feel good, play good", and it applies to Mason this season because of the situation he's in. He's closer to home, so I hope he bounces back quickly after the recent groin injury he suffered.
A.M: What do you look for in David Aebischer this season after the odd decision by the Jets to sign him up?:
J.G: I don't have any expectations for Aebischer this season. To me, this signing was confusing because Edward Pasquale and Peter Mannino are both deserving and capable of being in the AHL. It's really interesting because this signing shows Winnipeg's uncertainty in Mannino's development. They might just not like what they had, and may be uncomfortable with a Pasquale/Mannino tandem. It's really puzzling in terms of their choice to actually sign Aebischer, because he was not good in the pre-season. There could very well be something going on behind the scenes here, because there were so many better options than Aebischer on the market.
A.M: After Pavelec – who is obviously here to stay – what do you think the Jets have in goaltenders when thinking of the future? If Pavelec wasn't a Jet, who would the Jets be touting as their future?:
J.G: Pasquale impressed me in the limited amount of time I got to see him play. He had much more patience than I expected, and was still very mobile and athletic. A little bit like Pavelec if you will, in terms of being a big goaltender with agility and mobility, and that's what you want in a prospect. I don't think he's got big upside like Pavelec, he certainly can develop a higher ceiling down the road. But he doesn't have the label of "goalie of the future". He still has a long way to go, and that's why this Aebischer signing is so perplexing. The Jets can't send Pasquale down to the ECHL; it will take away from his development, so they need to find a way to keep him in the AHL this year.
A.M: Do you think management has put Pavelec in a position to succeed this year with the type of defense he has in front him?:
J.G: I think Pavelec is the type of goaltender where the organization doesn't really worry too much about what type of defense is in front of him, because he's expected to stop a ton of pucks, and he's got that upside. With either a lousy or great defense in front of him, he always will be counted on to be Winnipeg's best player. Winnipeg's also a very young team, and any playoff hope will have to be a group effort – they will need to be well coached, and will need to be highly connected on the ice.  However, that's why I believe Mason will be such a key component to this team as well because he'll be the one that allows Pavelec to rest up and stay energized for the season.
A.M: Lastly, where would you rank Winnipeg in the league in terms of goaltending quality?:
J.G: I would say there are in the bottom tier of the league despite Pavelec's upside. I have them ranked 27th, because of the uncertainty in the AHL. They don't have much faith in Mannino, Aebischer isn't the sharpest, and Pasquale is still raw in his development.  I think it's Pavelec or bust right now, because they lack that top notch goaltending prospect, and that's why they are so low.
Again, another big thanks for Justin for the interview, and I strongly recommend you give him a follow on
Twitter
and visit his website,
The Goalie Guild
, you won't be disappointed.