Anthony Duclair Is Now An Arizona Coyote…
Ever since the Arizona Coyotes received Anthony Duclair in the Keith Yandle trade, I've been itching to see just how good he'll be in NHL competition. He did appear in eighteen games last season for the New York Rangers before he was traded. His numbers were impressive enough — one goal, six assists in 12:09 average ice time. He also assisted on one power play, which meant the Rangers had enough confidence in him to be out on the ice for them.
To me the deal would not have gone down with the Arizona Coyotes if the Rangers had not included Duclair. His performance in the WJC also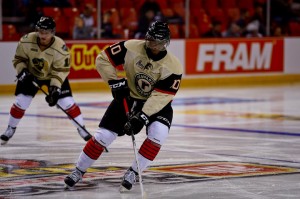 solidified that he is getting close to ready for big league NHL participation.
For me personally, I will be totally into who his line-mates will be when he steps onto the ice. All I know is he and Max Domi has some electric line chemistry in the Junior Championship. Putting them together is a no brainer. Duclair is a left-handed shot playing right wing, so with Domi as the center, I could see Mikkel Boedker on left wing.
Tell me if you think that line would click. You've got speed, youth and experience on a line of that caliber. And don't think that Head Coach Dave Tippett won't try different line combinations to see who works best with whom. He's know for that.
Recent Coyotes Stories
[catlist name="arizona-coyotes" numberposts=3 excludeposts=this]
How did Duclair start out his hockey career?
Anthony played for the Quebec Remparts of the QMJHL (Quebec Major Junior Hockey League). Take a look at his statistics while playing there:
As you can see he knows how to score. Of course, let's put this into perspective. These stats were NOT, I repeat NOT against NHL level competition. He may not play all that well and need to go to the AHL to refine his games a bit. General Manager Don Maloney is big on allowing the young prospects to come along at their own pace.
Sometimes the pressures of performing at too young an age can ruin a young player's potential. From what I've see of Duclair, he has a great upside — and he may need to grow a bit more, and become more mature, but all in all I believe the Arizona Coyotes did themselves a huge favor by trading for him.
I was never a complete fan of Keith Yandle, and the fact that the team has had to rely on defenseman to lead the team in scoring tells volumes on why they need to upgrade the offense… like NOW !  Duclair could very well be the player to fill that role.
In case you haven't seen the video of Duclair and Domi playing like superstars in the Junior Championship, take a gander here:
I am anticipating an improved Coyotes team next season, and with talent like Duclair and Domi, it should be lots of fun.