The Kelowna Rockets didn't have a strong showing in their Memorial Cup opener.
Sure, it came down to the wire with Zachary Fucale making a glove save on his world-junior teammate Madison Bowey with 1.7 seconds left to preserve a 4-3 victory for the host Quebec Remparts on Friday night. But the WHL champion Rockets — and especially Bowey, their captain — weren't at their best to start this 10-day showcase that guarantees each of the four teams at least three games in Quebec City. They were "off" according to beat writer Doyle Potenteau, who is there covering the tournament.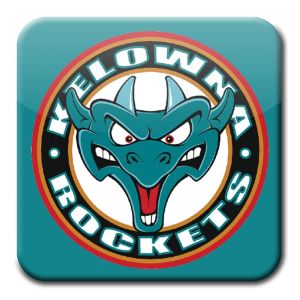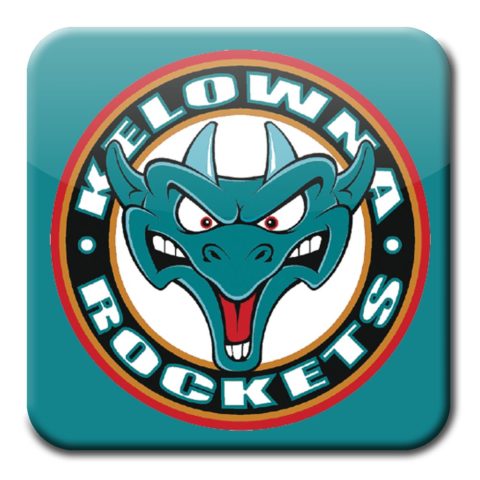 Rust appeared to be a factor, more so than big-stage jitters, as the Rockets were coming off an 8-day break since sweeping the Brandon Wheat Kings in their WHL championship series. With another two days to reflect and regroup, Kelowna will need to work out the kinks and hit the reset button — get back to playing "Rockets hockey" for Monday's game against the QMJHL champion Rimouski Oceanic, followed by Tuesday's tilt with the OHL champion Oshawa Generals. Oshawa edged Rimouski by the same 4-3 score on Saturday, further indicative of how close the competition is at this year's tournament. Friday's result spelled the end of Kelowna's 7-game winning streak, while the Remparts bounced back from a double-overtime Game 7 defeat in the QMJHL final to become the first host team in 7 years to win their Memorial Cup opener.
Against Quebec, the Rockets were good in spurts, but it was far from a complete effort. Penalties proved costly on and off the ice — the team was penalized for 44 minutes, then fined $500 for criticizing the officiating — so Kelowna will need to be more disciplined going forward. The 10-minute misconduct to Leon Draisaitl after the second-period buzzer — rightly or wrongly — certainly didn't help Kelowna's chances. It is always an adjustment from the rough-and-tumble, put-the-whistle-away WHL playoffs to the more closely called, don't-do-this-or-that style out east or overseas. The Rockets need to clean up their game in a few areas, with that being the most glaring.
More than anything, the Rockets need to have a short memory and realize it was only one game — only one loss. They haven't lost anything in the big picture yet, but if they fall to Rimouski, then it's must-win territory the rest of the way.
Special teams were a positive
All of Kelowna's offence against Quebec came courtesy special teams, Leon Draisaitl scoring on a rare 6-on-3 power play with goalie Jackson Whistle pulled for an extra attacker, while Nick Merkley netted Kelowna's 10th shorthanded goal of the post-season — yes, 10th — off a perfect feed from Cole Linaker to get the Rockets on the board, trailing 2-1 towards the end of the second period. Fucale had no chance on either of those goals, nor on Gage Quinney's redirection of Josh Morrissey's point shot on another power play that pulled Kelowna within 3-2 just past the midpoint of the third period.
Nick Merkley scores a shorty as the @Kelowna_Rockets pull within a goal of the @quebec_remparts late in the second http://t.co/R8ftUHkVO4

— Sportsnet (@Sportsnet) May 23, 2015
Quinney continues to be a bright spot in this playoff run, and his linemates, Tyson Baillie and 16-year-old rookie Dillon Dube, were also among Kelowna's best forwards in Friday's setback. As were Linaker and Rodney Southam, who had lots of jump in their step from the opening faceoff.
Merkley was the most noticeable member of Kelowna's top even-strength line over the course of 60 minutes, getting involved physically and also getting credited with the second assist on Draisaitl's late gimme goal — a slam-dunk of Baillie's cross-crease pass to cut the deficit to 4-3 in the final minute. Draisaitl flashed his elite skill at times, but wasn't the dominant force that made him WHL playoff MVP with a co-leading 28 points in 19 games. Rourke Chartier, who rounds out that trio and led the Rockets in goal-scoring both in the regular season (48) and playoffs (13), had a quiet night by his standards and will need to find another gear against Rimouski. Preferably the one he found against Brandon in returning from injury to record at least a point in all four games, while topping the Rockets with a series-best 8 points to earn WHL player of the week honours just prior to leaving for Quebec City. Chartier wasn't bad against the Remparts, he just wasn't great either.
Captain never led by example
Bowey, on the other hand, stood out for the wrong reasons. He fought the puck all game long, coughing up several turnovers and struggling to make even the simplest of plays. Bowey has a habit of being mistake-prone, but usually only for a shift or, at worst, a period. Never for an entire game, but this performance can be summed up by the mascot's name, Rocky. Fortunately, for Bowey and the rest of the Rockets, it can only get better from there.
Morrissey was much better than Bowey — his defence partner at the world juniors — and the Winnipeg Jets' first-rounder seems to be nearing full strength again after battling a leg injury throughout the WHL playoffs. Morrissey's been coming on strong since the third game of the Brandon series, and his defence partner with Kelowna, over-ager Cole Martin, didn't do anything eye-catching against Quebec, which typically means he's doing his job effectively.
Draft eligibles Joe Gatenby and Devante Stephens were also pretty impressive, opening more and more eyes to their potential. Especially Gatenby, who is logging minutes far beyond his years as an all-around defender.
Goaltending wasn't a problem
Whistle allowed three goals — the eventual winner was an empty-netter by Adam Erne, his 22nd playoff goal in 23 games — but he was beaten by quality shots or lucky bounces. Whistle stoned Erne on another clear-cut breakaway and denied Anthony Duclair on a handful of occasions. He maybe should have stayed standing on the opening goal — this rocket over his shoulder — but that would be nitpicking a solid effort between the pipes, even if Whistle was outdueled by Fucale — arguably the best goalie in the CHL, having previously backstopped Canada to gold at this year's world juniors and the Halifax Mooseheads to the 2013 Memorial Cup championship. Fucale's best save was a stretching, reactionary pad stop on Justin Kirkland in the early stages that could have changed the complexion of Friday's game had that puck gone in.
Oh well, what's done is done and it's on to the next one for the Rockets.
Larry Fisher is a sports reporter for The Daily Courier in Kelowna, British Columbia, Canada. Follow him on Twitter: @LarryFisher_KDC.