First Round Model of Inconsistency
Fifty goals in one QMJHL season is an achievement all on its own, but it's been said numerous times that what Anthony Mantha has in the skills, he lacks in consistency.
Some nights he'll easily be far and away the best player on the ice, but other nights scouts have mentioned that he was almost invisible – which is pretty difficult to do when you're 6'4″, 210 lbs.  Nonetheless, his mix of strength, size, and skill is unmatched in this draft class.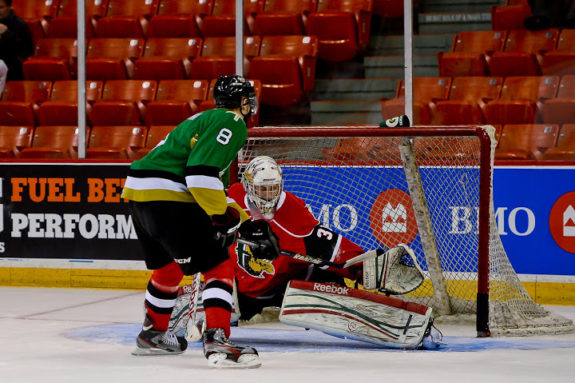 Anthony Mantha THW Close-Up:
Date of birth: 9/16/1995
Place of birth: Longueuil, QC, CAN
Ht: 6'4″     Wt: 201 lbs
Shoots: Left
Position: RW/LW
NHL Draft Eligibility: 2013
Twitter: @antomantha8
THW The Next Ones Rankings (January 2013): 14
Other Rankings:
THW Warm Room Rankings (April): 16
ISS: 25
Craig Button: 14
Consensus aggregate of several services (NHL Numbers): 17
CS Final Rankings for North American skaters: 10
***
[NHL 2013 Draft Guide – The Next Ones Draft Headquarters: Your quintessential draft resource]
***
With elite offensive skill, Mantha is incredibly dangerous with the puck on his stick.  He obviously knows how to find the back of the net.  With potential to be a game-changer, Mantha's name will always be bantered about as a possible first round pick.
He possesses the ability to create big scoring chances every time the puck is on his stick.  He has the potential to be a bonafide offensive presence in the NHL, especially with the knack he has for driving the net, setting up plays, and using his patented shot to score some timely goals.
If he was a bit more consistent, he could very well be in the discussion for a top 5 draft pick in June.
Where Will He End Up In June:
Mantha is going to be a 1st round pick, and there isn't much question about that.  As mentioned previously, his consistency will likely see him not get selected in the Top 10, or possibly Top 15.  Chances are he goes anywhere in the 15-24 range.
Scout's Honor:
"Mantha brings a great deal of size that he's able to use effectively due to his impressive athleticism. Make no mistake about it, though, Mantha's strength comes in his ability to find the back of the net. Few have the combination of accuracy and strength in the way Mantha does, whose only major flaw comes with the consistency of his level of compete."
Aaron Vickers – Future Considerations
"Mantha brings a huge amount of skill and athleticism to the rink every night, and fits into the category of a 'physcial specimen'. Mantha stands at 6'4 190 pounds and has the athletic frame that could translate to any sport. On the ice however, he is an elite offensive player. Mantha has one of the shots in the QMJHL, with a lightning fast release that has helped him score at a .82 goals per game clip this season, and he sits 8th in league scoring. Mantha can also see the ice very well, setting up teammates on the rush and stationary on the powerplay. The concern with Mantha is his compete level, and the consistency with which he uses it. Mantha was fired up and agitated with fellow 2013 draft-eligible Nathan Mackinnon in Halifax and started hitting and dominating on the boards against Halifax. According other online viewings and scouting reports, that is exception and not the norm for Mantha. He even said himself in his interview with TSR that it is something that needs to be improved. That is the scary thing with Mantha, because if he used all his tools on a consistent basis he would be with names like Monohan and Drouin in the top 5 conversation."
Ryan English – The Scouting Report
"Viewed as a big player with some offensive potential when drafted in the fifth round of the 2010 QMJHL Priority Selection .. started slowly as a rookie in 2011-12 before exploding after the Christmas break – a run that intensified this season .. given his rangy 6-foot-4, 200-pound frame, he can be extremely difficult for opponents to contain when he attacks the net with authority .. a surprisingly fluid skater who generates excellent acceleration speed after his first start-up strides, which could use better quickness .. his turns are improving quickly .. boasts a great array of shots in the arsenal, his wristshot being especially impressive in terms of both accuracy and velocity .. does have a tendency to shoot the puck without first looking at passing option however, when he does try to get it to teammates, his passes are generally crisp .. uses his body well along the boards and in front of the net, but is not an overly aggressive player by nature .. exhibits the potential to be an effective player defensively due to his skating ability and long reach, yet still needs to work on his body positioning .. can have an especially difficult time defending against quicker players who hold on to the puck as he tends to chase rather than effectively close gaps."
Rick Springhetti – McKeen's Hockey
Statistics:
Bio/Interview(s)/Links:
Interview with Neate Sager of Yahoo Sports' Buzzing the Net
Interview with Ryan English of The Scouting Report
International Tournaments:
Mantha played for Team Canada in the Canada U18.  He played 7 games and only had a single goal.
ETA:
2-3 years
Risk/Reward Analysis:
Risk: 2/5   Reward: 5/5
NHL Potential:
Top 6 winger capable of scoring 25-30 goals a season
Strengths:
Size
Shot
Vision
Offensive prowess
Goal scoring ability
Creativity in the offensive zone
Hockey sense/IQ
Stickhandling
Flaws/Aspects He Needs To Work On:
Consistent work ethic
Defensive play
Using his size to his advantage
Puck control
Fantasy Hockey Potential:
Offensive: 8.5/10    Defensive: 2/10
NHL Player Comparison:
– Given his size and offensive skill, Anthony Mantha can be most compared to someone like Buffalo's Thomas Vanek.
– Hall of Fame comparison: Pat Lafontaine
Video(s):
***
THW's The Next Ones prospect profile template design architect: Chris Ralph
Follow Shawn Reznik on Twitter: @ShawnTHW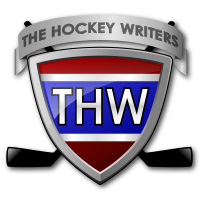 The archives of THW contain over 40,000 posts on all things hockey. We aim to share with you some of the gems we've published over the years.