We already know that the Toronto Maple Leafs will make a huge splash in this June's NHL draft. With about one million picks available to them (they actually have 12), there are a number of possibilities open to them.
All the talk in last year's draft was how Toronto kept trading down. At that point in the draft, why not? Quantity of picks is a good thing to have. It gives you a better chance of landing a good player when you have more chances to pick.
This is all part of a bigger plan. But maybe not for the reason you think.
Trading is a two-way street. Much of the attention was on the Leafs' ability to trade down for quantity of picks. The Leafs could certainly use all the picks they have to get a fresh crop of talent into the organization.
But let's get real for a minute. The Maple Leafs have one goal. Win the lottery. To have the best shot of that, they want to finish 30th. That way, they cannot pick worse than fourth. They will get an impact player in the top four.
Here's where things get interesting for Toronto. Thanks to the surging Pittsburgh Penguins, the Maple Leafs will have control of another very valuable asset. They will own Pittsburgh's first-round draft pick this season. This opens other doors that wouldn't have been there otherwise. Thank you Phil Kessel.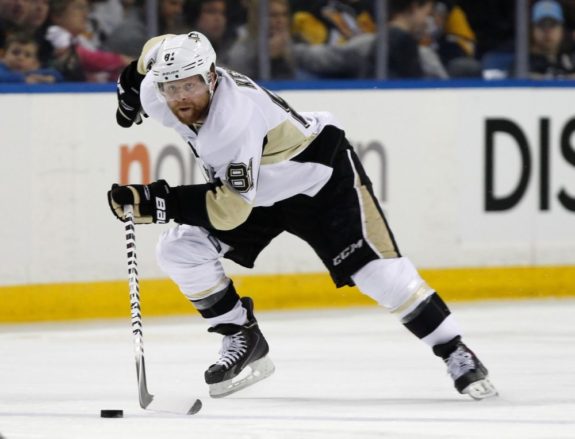 As of this writing, the Penguins would own the 21st overall pick. That can drastically change given playoff performance. Now add that to the other picks Toronto already owns, and you see why the Maple Leafs could trade up in the first round.
Exploring The Value Of Toronto's Picks
Broad Street Hockey wrote a piece a while back trying to estimate how much a draft pick was worth. They attempted to figure out market prices of picks by looking at what teams actually had to give up. That said, they set forth two rules as part of their study.
First, they only looked at draft picks involved, no players. Trying to estimate the value of a player along with picks is not an easy thing to figure out. Second, the exact place of every pick was known at the time of the trade.
In their table, the first pick was worth 100, while the second pick was worth 69.9, and so on. We will use this table for the purposes of this discussion on what Toronto could do if they trade up. Although, how they derived the numbers is up for interpretation, the general idea remains the same. As you get later in the draft, the value of picks goes dramatically down in round one, and goes down at a slower rate in later rounds.
So what does Toronto have? They have at least a top-four pick (assuming they stay in 30th). They will own the Penguins' first-round pick (as of this writing, that's 21st overall). Toronto has two second-round picks, their own and the Capitals' pick. They have two third-round picks as well, their own and New Jersey's. These six picks should illustrate the idea.
Let's say the Leafs win the lottery. They'd pick first, as well as 21st, 31st, 60th, 61st, and 72nd based on the current standings. With the first pick, they take Auston Matthews. Of course, that's their end-game.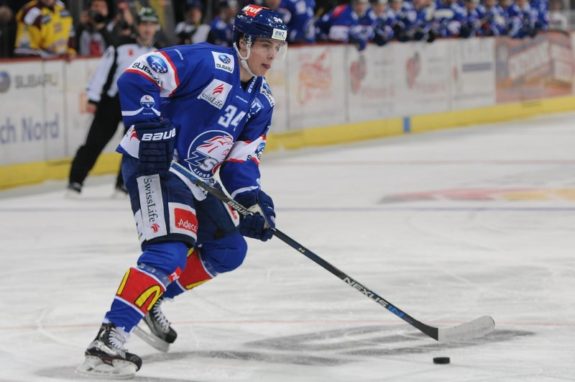 Now, that extra first-round pick opens an interesting door. The 21st pick has a value of about 20.5 according to that table. The 31st pick has a value of about 13.6. Picks 60 and 61 carry estimated values of 3.8 and 3.7. Add these four picks together, and you get a total of 41.6. According to the table, the eighth pick carries a value of 40.6.
To trade up 13 spots in this example would cost you both your seconds and one of your thirds. I don't know about you, but that's a trade I would do every time if presented the chance.
That's just picks. Now if players got involved, the pot gets sweetened up even more. They could move up above eighth. Can they reach the top five with this approach? Maybe. Depends on the other team and their needs.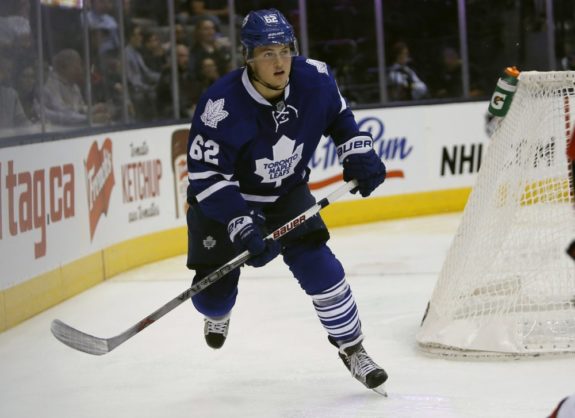 If Toronto has this in mind, and successfully trades up into the top-10, they can possibly draft William Nylander's brother Alex. Interesting thought here. Will they try to make this happen somehow so the brothers can play on the same team? With so many assets available, a lot of things can happen.
We can thank the Penguins for this possibility existing in the first place. The Leafs have the pieces to make a huge move on draft night. Imagine the reaction if Toronto gets a second top-10 pick to use. Combine that with what they have already started, and you now see why the Leafs did what they did this season. It's best for business.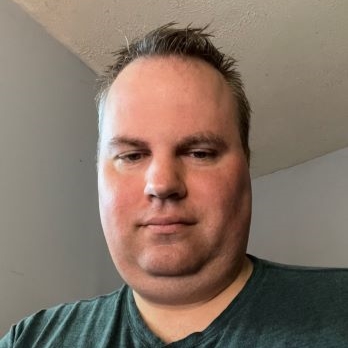 I am a fully credentialed writer who covers the Columbus Blue Jackets, Cleveland Monsters and Erie Otters as well as the Ontario Hockey League and NHL Draft. The 2021-22 season will mark eight seasons with the Hockey Writers. I am also the site's Credentials Manager.