Last week, Rob Vollman of ESPN.com wrote a pretty provocative piece concerning the legitimacy of an Auston Matthews trade out of Toronto. When I read the headline, I probably thought what most Leafs fans thought: there's no way the Toronto Maple Leafs are trading Matthews.
The article itself was thought-provoking, and there was a lot of statistical analysis to support the premise, but I'm still not buying what Vollman is selling, for various reasons.
Auston Matthews is a Franchise Player
There's a reason why Matthews was a lock to be selected with the first overall pick in the 2016 NHL draft. He is a cornerstone of any franchise and will be, perhaps, the NHL's best player for the next decade-and-a-half or longer. There is no disputing that Matthews is the Leafs' best player, and is the type of talent the team has been searching for since the departure of Mats Sundin.
One of Vollman's arguments is the large cap hit it will take to re-sign him once his entry-level deal expires. One of the others is that the Leafs have an ample amount of scoring up front but are on the lookout for a bona fide number one defenceman to anchor their blue line for years to come.
As support for the cap argument, Vollman uses the deal signed by Connor McDavid – an 8-year, $100 million contract, inked last July 5. In some advanced stats like Wins Above Replacement (WAR) and Goals Versus Threshold (GVT), McDavid ranks well ahead of Matthews. To sign McDavid, the Oilers, as Vollman points out, bought out Benoit Pouliot, and traded Taylor Hall and Jordan Eberle in successive summers.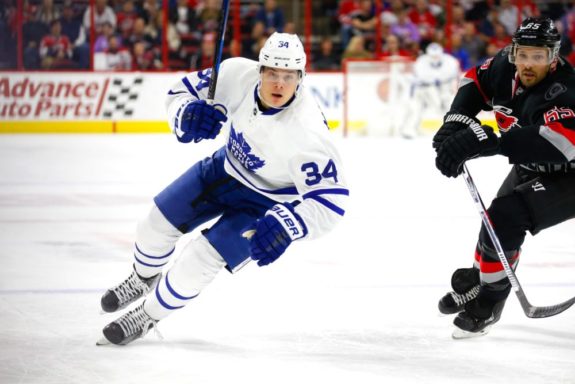 The Leafs may have to do the same with one or more of James van Riemsdyk, Tyler Bozak and Leo Komarov this summer when their contracts expire, and that's okay. As valuable as those players are to the team, it's not close to the same level as Matthews – especially on the scoreboard. Also to be considered, there are guys in the system – specifically Josh Leivo, Kasperi Kapanen, Miro Aaltonen and others – who can step in and replace either or all of those three forwards.
No one, other than maybe McDavid, can replace Matthews.
Ken Campbell of The Hockey News stated in an article earlier this season, that Matthews has what it takes to be "the first superstar the Toronto Maple Leafs have ever had." While it's debatable that the Leafs have not had a superstar prior to Matthews, there haven't been many prior to his bursting on the scene in a debut for the ages on Oct. 4, 2016.
Other NHL Teams Have Held onto Their Best Players
Trading your best players, except in rare cases, is not the smartest idea. Those rare cases could include a rebuilding team, an older player in a contract year, or someone who asks for a deal. None of those areas fit the bill for Matthews or the Maple Leafs.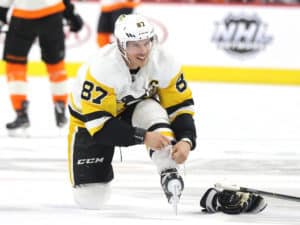 Other clubs have been able to hold onto their best players and while not easy, it's something you have to do at all costs. Take the Pittsburgh Penguins, Chicago Blackhawks, Washington Capitals, Oilers – and to a bit of a lesser extent – Philadelphia Flyers and Los Angeles Kings, among many others, as examples. Those teams had to shed contracts and players who they would have liked to keep in order to get deals done on their best players.
This is something the Leafs will undoubtedly have to do at the end of Matthews' ELC and it's unfortunate, but a necessary evil nonetheless. All the previously mentioned teams were in the same place the Leafs were in when they drafted Matthews – well outside the playoffs and looking for that elusive franchise player. Now, the majority of them are in the exact place the Leafs want to be 10-12 years down the road: perennial playoff teams who have won or have had legitimate chances to win the Stanley Cup.
Trading Matthews  Just Doesn't Make Sense
As is widely known, Matthews is one of the top two or three players in the NHL, so unless you can trade Matthews for McDavid or Crosby and a top-pairing defenceman, losing him won't make the Leafs a better hockey club. If you don't get a similar-calibre player in return, you are essentially filling one hole while opening up another, and it's clear that they need their number-one centre.
Vollman compared the return the Leafs could get to the return the Quebec Nordiques received for Eric Lindros when they traded him to the Flyers at the 1992 NHL Entry Draft. It was a hefty return but the deal was made under very different circumstances. Lindros had refused to sign with the Nordiques and asked for a trade. He was also an unproven NHL player who the Flyers were able to acquire through sending assets the other way.
The era was also very different and did not include a salary cap and or the large contracts we see nowadays. This means the Leafs would be less likely to receive more than two NHL assets that could step into the lineup right away and contribute. Therefore, anything else received for Matthews would be a prospect or a draft pick – both of which translate to unproven commodities. Matthews is 117 games into his NHL career (getting set to play his 118th game on Tuesday against the St. Louis Blues) and has proven to be everything everyone, including fellow players, believed he would be at the NHL level.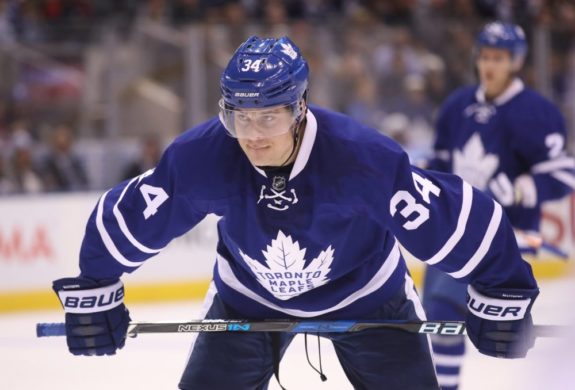 Jonathan Toews told The Canadian Press' Jonas Seigel last April, "You knew he had the talent, but sometimes it's just a matter of time before it translates to the NHL and obviously he's wasted no time." Crosby also chimed in and said, "He scores goals different ways and I think that's probably a big reason why he's been so consistent is he's got a great shot, but he can also score from in close and goes to the net hard too." He added,
I think that the biggest thing that stands out is probably just how complete he is.
That support from his peers goes to show how much respect Matthews has earned from people around the league in such a short period of time. He is invaluable to the Leafs' roster and no trade the Leafs could make involving Matthews – especially when he is still so young and likely hasn't yet reached his full potential (scary, right?) – could make the team better.
So, while I give Rob Vollman kudos for making an argument that many in our industry wouldn't even consider attempting to formulate, dealing a recently-turned-20-year-old phenom – the NHL's next 'big thing' – just does not make sense under almost any circumstances.
Simply put, Auston Matthews is staying put – and rightfully so.
Currently in school looking to become mildly proficient at journalism (preferably in sports). Lifelong Leafs fan; excited to cover my boyhood team at a high level.
Hopefully you like my stuff – if not, that's your loss