With Christmas just around the corner and everyone getting into the holiday spirit, it is no different for NHL teams. While many of the Avalanche faithful probably have "Reverse Retro Jersey" on their wishlist this time of year (and how could they not), the team has a wish list of their own. They will be hoping they will be gifted all the things on this wishlist throughout the upcoming season.
Wish #5: MacKinnon Captures the Hart Trophy
Everyone knows how special of a player Nathan MacKinnon is and his playoff performance last season helped show the world how good of a player he really is. The former first overall selection has become an elite level superstar in the league but fell short in his chase for the Hart Trophy last season to Edmonton Oilers forward Leon Draisaitl.
He has been nominated for the award in two of the last three seasons and was the first runner-up in both instances falling to Taylor Hall in 2017-18 and the aforementioned Draisaitl in 2019-20. MacKinnon has put up three straight 90+ point seasons and has not played a full 82-game season in both years when he was nominated for the award. Although individual awards may not always transfer to team success, the Avalanche fan base knows how deserving MacKinnon is of this award and it will further assert his dominance as a premier player in the league.
Wish #4: Cale Makar Signs Long-Term Extension
One of the most promising young blueliners in the game is due for a raise after the upcoming season. He is currently in the last year of his entry-level contract and will need an extension. Locking up a player of Makar's caliber is crucial for the future of the organization.
The sooner the Avalanche management team can iron out an extension with their stud blueliner the better, as it will help make next year's offseason easier to navigate with captain Gabriel Landeskog and starting goaltender Philipp Gurbauer also up for new contracts. Makar's stock will likely continue to rise as he plays more games so the faster a new contract can be agreed upon the smaller the price tag will be.
Wish #3: Team Avoids the Injury Bug
A big part of the Avs' upcoming season will rely on their ability to remain healthy throughout the season and a potential playoff run. The team has not made many additions to their roster this offseason and still lacks NHL-ready roster depth past their starting lineup.
Related: Remaining Free Agents the Avalanche Should Consider Signing
In a regular-season that is almost certain to include a compacted schedule, staying healthy will play an even bigger role in the outcome of the standings. Their depth past the starting roster is prospect-heavy and fairly inexperienced, which could cause problems should injuries arise. The team will need to add depth or at least hope that they can avoid significant injuries in order to not suffer the same outcome as last year's postseason.
Wish #2: NHL Realigns Divisions for Upcoming Season
Due to the prominent role of the pandemic affecting travel, it is more likely than not that this wish will manifest itself. Although it has not officially been confirmed the NHL is expected to realign divisions for the upcoming season. Despite having Dallas remain in their proposed division and the Vegas Golden Knights also joining the fray the team could still benefit from having this occur.
The Avalanche will see some of their tougher Central Division foes be moved out of their division and replaced with some of the league's bottom feeders of the Pacific Division. The Avalanche will be in a much more formidable position to have a strong season having to play multiple games against the San Jose Sharks, Arizona Coyotes, Los Angeles Kings, and Anaheim Ducks, rather than their usual stingy and hard-nosed Central Division opponents.
Wish #1: Win the Stanley Cup
When you ask Santa for gifts you always have to shoot for the stars and hope he delivers on Christmas morning. Of course, this wish is on every team's wishlist every year but may not be realistic for all teams. The Avalanche will be hoping to capture the ultimate prize this season and don't need a Christmas miracle to bring back a Stanley Cup Championship to Denver.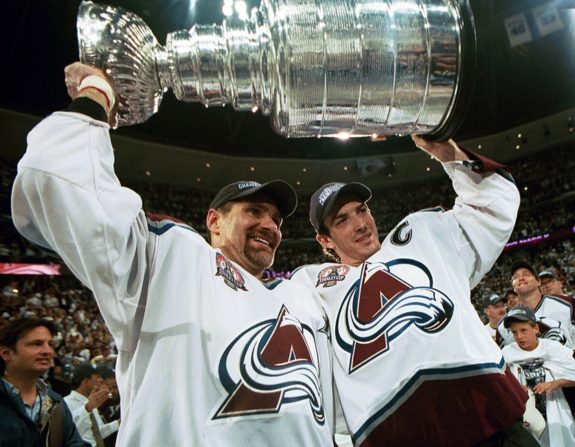 After coming up shorter than they expected last year getting bounced in the second round of the playoffs, the team has retooled and set their sights on nothing less than winning the ultimate prize. The Avalanche are already Cup favorites on multiple betting sites heading into the season and will now have to prove that the consensus is true.
Naughty or Nice
As the holiday season comes and goes, some children will wake up on Christmas morning to the joy of having their wishlist fulfilled and some will be left with the disappointment of receiving coal in their stocking.
Related: Avalanche's Jost Could Be Trade Bait Next Year
The Avalanche will find out at the end of the year if they have been naughty or nice this year and deserve to receive all the things they asked for on their wishlist this Christmas.
---
---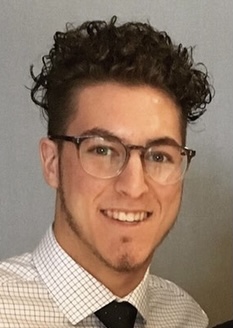 I am a graduate of Seneca Colleges Civil Engineering Technology Program and have turned my obsession for sports into a lifestyle. I cover the Edmonton Oilers here on The Hockey Writers but have been a diehard Maple Leafs fan since birth. Fantasy sports is more than just a hobby for me it's a passion. I'm always looking for the next best sleeper pick or blockbuster trade. I love collecting sports memorabilia and when I'm not watching the Toronto Raptors, Blue Jays, or Pittsburgh Steelers; you can find me playing for my ball hockey team, playing video games, or listening to classic rock with a cold one or a coffee in my hand.