The Colorado Avalanche have an abundance of firepower in their lineup and more to look forward to in the coming years. With the trio of Nathan MacKinnon, Gabriel Landeskog, and Mikko Rantanen already making up one of the better cores in the league, they've added a laundry list of young talent through the draft since 2017, including Cale Makar, Martin Kaut, Bowen Byram, Alex Newhook, and Justin Barron.
Avalanche Draft a Star
One name sticks out on this list. Cale Makar made history when he was selected fourth overall in the 2017 draft as the highest-selected player to come from the Alberta Junior Hockey League. Most junior hockey players from Western Canada opt to go the WHL route, but Makar stayed close to home and put up 75 points in 54 games in his draft year. Committing to UMass Amherst of the NCAA, he registered 21 points in 34 games in his freshman season and followed it up with 49 points in 41 games during his sophomore year.
That was good enough to earn him Hobey Baker Award honours as the top NCAA hockey player. He then promptly signed his entry-level contract with the Avalanche, made his debut with the team in the 2018-19 playoffs, and scored his first professional goal in his first game. A busy week for the kid.
The Calgary native immediately established himself as an offensive juggernaut on the back end, putting up 6 points in 10 playoff games. For a then-20-year-old defenseman, to enter the league at a time where stakes are higher than ever, where compete and intensity levels are higher than ever, and produce immediately? Nothing short of incredible if you ask me.
Makar's Rookie Season
Makar's performance in the 2018-19 postseason all but guaranteed him a spot in the Avs' opening night lineup in 2019-20. To nobody's surprise, he made the roster and came out swinging in his rookie season. He only appeared in 56 games due to a combination of the COVID-shortened season and missing a little bit of time with an upper-body injury in December. But in those 56 games, he registered 50 points.
Those numbers had him on pace for over 70 points over the course of a full 82-game season. For a rookie season, that would put him in the same ballpark as guys like Larry Murphy (76 points, 1980-81) and Brian Leetch (71 points, 1988-89).
Makar went on to put up 15 points in 15 playoff games in 2020, and during those games, he took home the Calder Trophy as the league's top rookie in 2019-20. He beat out Vancouver Canucks defenseman Quinn Hughes (53 points in 68 games), and Chicago Blackhawks forward Dominik Kubalik (46 points in 68 games).
The former Brooks Bandit's season was one to remember for sure. Taking home a Calder Trophy is something players only ever get one shot at, and Makar came through. So what's the next award for the young star? Well, this brings me to my next point. Enter the James Norris Memorial Trophy.
Could He Do It?
It's far too early in the unique 2020-21 season to even be talking about who will contend for the Norris. The league doesn't favour certain players for this one. If you step up and perform, you'll be in the talks. For a guy like Cale Makar, fresh off a near point-per-game season in his rookie year, he could be a contender for the award no question.
Back in November, I wrote about how Makar could join an elite group and become the sixth player in NHL history to win both a Calder Trophy and a Norris Trophy. This is already a big ask for an NHL player, so when you float the idea of Makar winning the award for best rookie and then the award for best defenseman only a year later, it seems preposterous. Only one other player in NHL history has accomplished that. Who, you may ask? Oh, just some guy named Bobby Orr. He had a few good seasons with the Boston Bruins in the 1970s, I think.
Taking a look at some of the Norris winners since 2010, it's clear that while points don't tell the whole story, they're certainly one of the top contributing factors to selecting a winner. Among the list of Norris winners since the 2009-10 season, 9 of the 11 finished either first or second in scoring among defensemen. You have guys like Erik Karlsson – who won two of those trophies – P.K. Subban, and Brent Burns taking home honours despite being known for having relatively weak defensive games.
And when you look at Makar, while he's not known as a defensive wizard, he doesn't struggle defensively like many other young defensemen do at that age. At the end of the 2019-20 regular season, he had a Corsi for percentage (CF%) of 52.3%, which was the highest among Avs' defensemen. If your Corsi rating is above 50%, it means your team is controlling the puck more often than not when you're on the ice. And as a wise man once said, offense is the best defense.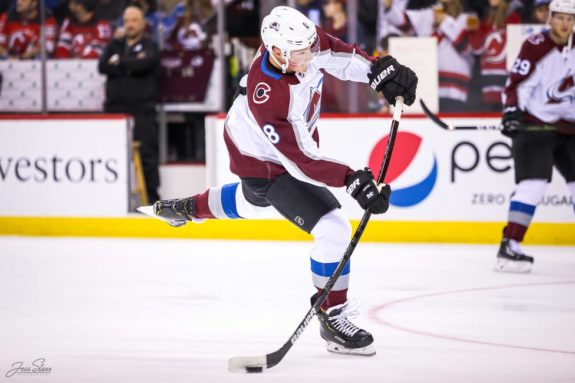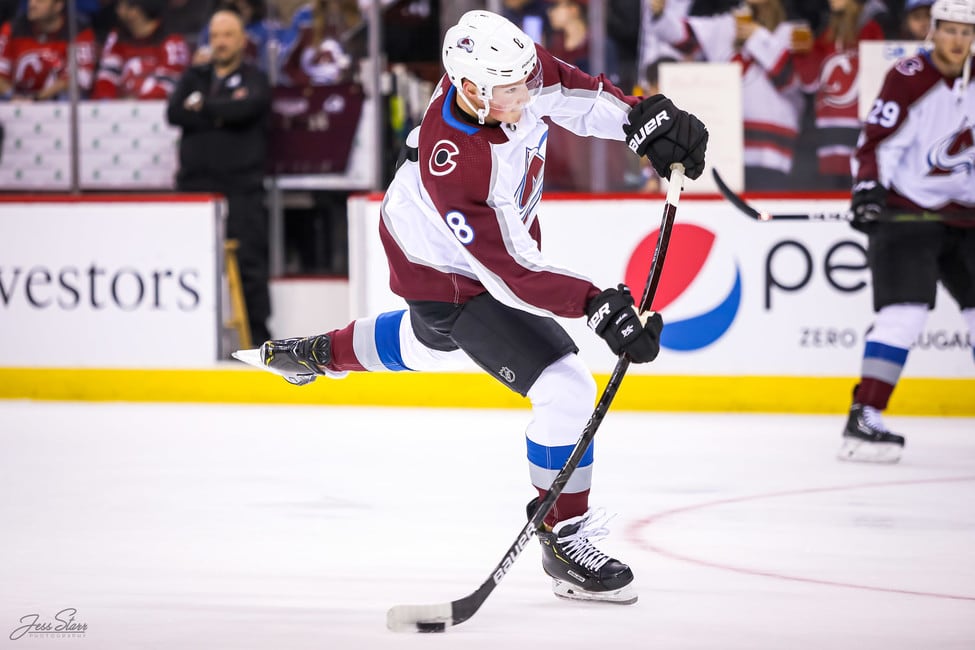 Let's also take into consideration that the Avalanche could be argued as the favourites of the new West Division. Obviously, the Vegas Golden Knights and the St. Louis Blues still exist, but the point remains that the Avalanche are one of the clear-cut best teams in the division, so playing bottom dwellers like the California teams all year long combined with the fact that it's a shortened season, anything could happen.
Hell, Makar finished with 50 points through 56 games last year. With a year of experience under his belt and an improved team in an arguably weaker division, who's to say he can't improve on that and finish the season with more than 50 points?
As I said, it's tough to deem any defensemen as the winner of the Norris. With the way I've talked about Makar in this article, you'd think he literally is the second coming of Bobby Orr. But guys like John Carlson, Victor Hedman, and Seth Jones still exist. He's far from a shoo-in.
Whether or not Makar becomes the second player in NHL history to win a Calder and a Norris back to back, the fact remains that the Avalanche have an immensely talented player on their back end. Barring any serious injury or some sort of other career derailment, Makar should be a superstar in the burgundy and blue for years to come. And hey, albeit a small sample size, he has three points through two games so far this year. But who's counting?
---
---
Alex Hobson is a writer and a radio producer for 610 CKTB. He has been writing about sports since 2015 and has been with The Hockey Writers since October of 2020. He covers the Toronto Maple Leafs, World Juniors, and the NHL Entry Draft, and is also part of the Sticks in the 6ix Podcast, presented by THW. He also makes weekly appearances on THW's Maple Leafs Lounge Roundtable. For interview requests or any other inquiries, you can follow Alex's social media pages listed at the bottom of his articles like this one.