It's no secret that the Colorado Avalanche have a special player on the back end.
Some may have known right from the minute they drafted Cale Makar. Some may have known after he led his NCAA team in scoring during his sophomore year and then contributed six points in 10 NHL playoff games, his first taste of NHL action. Or some may not have known until he became Colorado's top offensive threat on the blue line, posting 50 points in 57 games. And just in case there was any skepticism left, he put up 15 points in 15 games during the 2020 NHL Playoffs.
Have I hammered this point home enough? The bottom line is Makar is a very, very good hockey player. And he backed up his stellar performance during the 2019-20 season with a Calder Trophy, narrowly edging out Canucks' rookie defenseman Quinn Hughes.
Reaching for the Sky
What most people don't realize is that the Calgary native has the potential to do bigger things. He has a chance to join an elite group of players if he stays consistent throughout the course of his career. For him to be up there with the likes of Bobby Orr, Jacques Laperriere, Denis Potvin, Ray Bourque, and Brian Leetch. These are all great players, but what do they all have in common?
They are the only five defensemen in NHL history to collect both a Calder Trophy and a Norris Trophy. And Makar could be well on his way to becoming the sixth.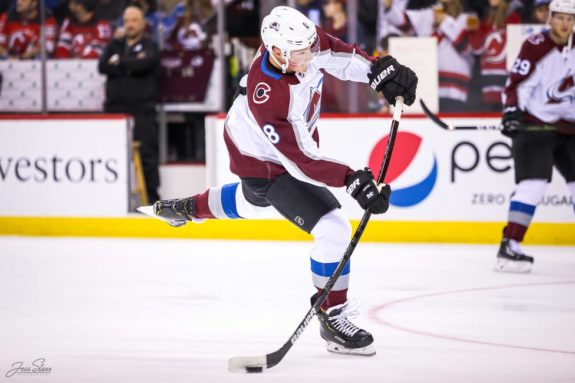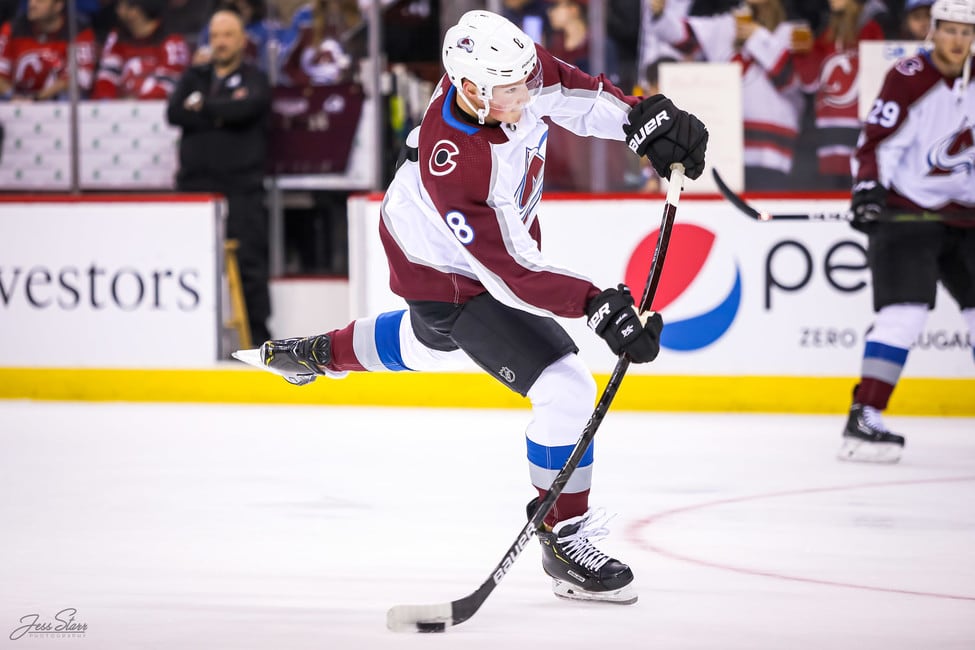 The beauty of Makar's situation here is that he already got the hard part out of the way. Sure, it may be easier to win the Calder Trophy than the Norris given the amount of competition. But you only get one shot at the Calder. And now that Makar has that under his belt, he could have upwards of 15 chances to win the Norris.
It's hard to use his rookie season to project what Makar's NHL career will look like. If last season was any indication as to what we can expect from him, then it would appear his chances of taking home a Norris are high. Granted, you can never put too much stock into a player's rookie season for obvious reasons (Nail Yakupov says hello).
Cale Makar in 2019-20
Regardless, let's put away the caution for a second and take a look at some of the advanced stats from Makar's rookie season. By the end of 2019-20, he had a Corsi for percentage (CF%) of 52.3%, which was the highest among Avs' defensemen. A Corsi rating of above 50% means that your team has the puck more often than not when you're on the ice, and vice versa for below 50%. It's also worth noting that 62.1% of his zone starts came in the offensive zone in comparison to 37.9% of starts coming in the defensive zone. This means that the Avs primarily used him in offensive situations, which is common for a player of his type.
Despite where his defensive game may have been last year, it was clear that he earned the trust of head coach Jared Bednar. Makar averaged 21:01 of ice time last season, third to only Erik Johnson and Sam Girard. This was also a different story when the playoffs came, as he averaged 23:41 of ice time per game, more than any other defenseman by two minutes.
He's also a bonafide powerplay quarterback. My favourite part of Makar's game is how quick his release is. Watch in the video below how he receives the puck and stays patient, luring the Wild defenders towards him.
And then before they even have time to react, he pulls a quick curl-and-drag and fires off a shot for his second goal of that game. His patience and smooth skating on the back end, combined with his quick release, show me that at 22 years old, the best is yet to come for Makar. And as long as he rounds out his defensive game, he should be a consistent competitor for the Norris when he's in his prime.
Other Competitors
There's one final note to make on Makar's path to joining this group. There are only two active players in the NHL who could also qualify for this achievement. Florida Panthers' defenseman Aaron Ekblad and Vancouver Canucks' defenseman Tyler Myers. And truth be told, Makar seems to have the best chance of getting it between the three of them.
Ekblad has been a solid defenseman for the Panthers since his draft year, but he hasn't been in the Norris discussion over his first six years in the league. And at this point, Myers is what he is. But hey, who's to say neither of those guys can pull a Mark Giordano or a Roman Josi and win a Norris later on in their careers?
Makar has a very bright future ahead of him, and he's halfway towards joining an elite and prestigious group of players. And being part of a Colorado Avalanche team that will compete for the Cup for the foreseeable future will do nothing but help his chances.
---
---