The second half of the Chicago Blackhawks season is underway, and fans have a lot to celebrate as they have exceeded expectations currently sit in playoff position. However, the celebrating does not stop there as there are a couple of Blackhawks veterans that could be moving up in the list of career achievements while playing with the club.
A couple of players to look out for in terms of significant milestones on the Blackhawks are Patrick Kane and Duncan Keith. With that said, captain Jonathan Toews is also on the brink of moving ahead in several all-time categories, however, due to his injury, he will not be able to do that this season.
Kane reached a huge milestone in scoring his 400th goal against the Detroit Red Wings and is expected to play his 1,000th game tonight, and that has to make you wonder which Blackhawks` player will reach his next big milestone next.
Games Played
Starting with career leaders in games played on the Blackhawks, as mentioned before, Kane is on the verge of playing his 1,000th game and is only nine games behind legend Bob Murray with 1,008 games. Ahead of Murray is Eric Nesterenko sitting in fifth place with 1,013 games.
With there being 30 games remaining for the Blackhawks this season, we can expect to see Kane move up to the fifth spot, joining teammate Keith as the only active Blackhawks players in the top five for most career games played for the team.
Speaking of Keith, he currently sits in second in most career games played on the Blackhawks with 1,164 games under his belt. Ahead of Keith is Stan Mikita with 1,396 games and he will obviously not be able to catch to him this season.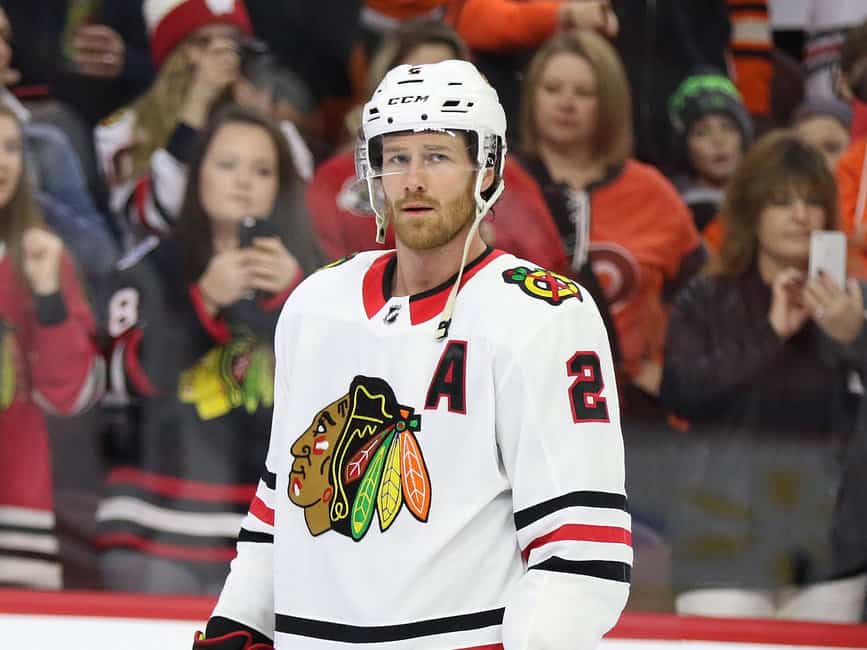 With that said, if Keith plays at least three more full seasons on the Blackhawks, he may be able to take the title as most games played on the Blackhawks.
Another active player to mention is captain Toews, who currently sits in eighth with 943 games played. Although Toews will not see the ice this season, it's important to note that he could also move up to the seventh or sixth seed if he plays a full season of hockey next season.
Stan Mikita 1396
Duncan Keith 1164
Brent Seabrook 1114
Bobby Hull 1036
Eric Nesterenko 1013
Bob Murray 1008
Patrick Kane 999
Jonathan Toews 943
Goals
Moving on to most goals scored, Kane currently sits in fourth with 400 goals scored and is only six goals away from Steve Larmer, who has 406 goals.
Kane will likely move up to third in most goal scored in a Blackhawks uniform, overtaking Larmer before the end of this season, however, how it may take a few more seasons for Kane to come close to Stan Mikita, who sits in second with 541 goals.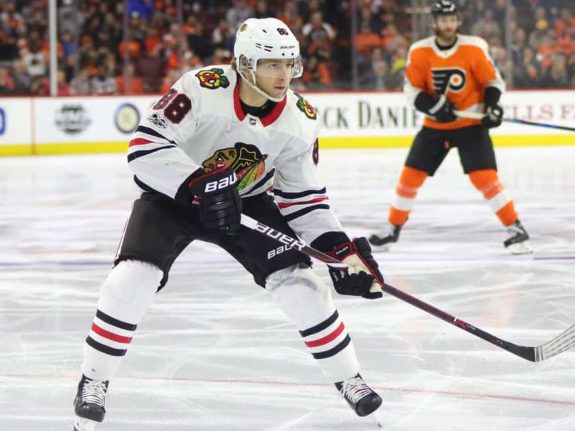 Bobby Hull 604
Stan Mikita 541
Steve Larmer 406
Patrick Kane 400
Assists
Looking at the all-time assists leaders, both Keith and Kane have cracked the top 10 thus far into their career, with Keith tied for sixth with Larmer and Kane sitting in third.
For Keith, it is only a matter of time before he claims the sixth position on the all-time assist leader board, and for this season, that's as far as he will get in terms of his position on this list.
However, Blackhawks fans should expect to see Keith move next season to the fifth and fourth spots, which currently belong to Bobby Hull with 549 assists and Doug Wilson 554 assists.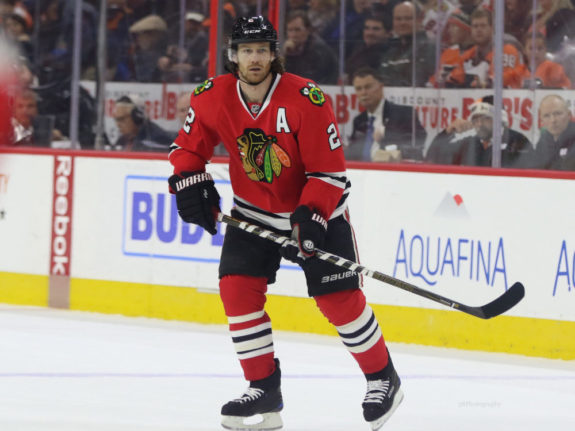 Kane, on the other hand, sits near the top of the list as he currently has 660 assists and is behind Denis Savard, who has 719 assists. Despite Kane projecting to have one of the best seasons of his career this year, my prediction is that he will come close to overtaking Savard this season but will definitely take the number two spot on this list by the end of the 2021-22 season.
Stan Mikita 926
Denis Savard 719
Patrick Kane 660
Doug Wilson 554
Bobby Hull 549
Steve Larmer 517
Duncan Keith 517
Points
When looking at all-time leaders in points, Kane sits in fourth with 1,060, Toews with 815, and Keith with 618.
With the 2020-21 season just passing its midpoint mark, Kane will come extremely close to tying or overtaking Savard`s 1,096 points for third-most in points. If Kane manages to keep up his productivity for the next couple of seasons, we should expect to see him become the second-highest point scorer in Blackhawks' history, overtaking Hull, who finished with 1,153 points.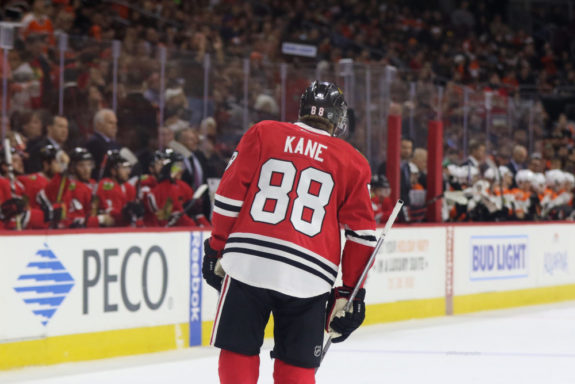 The next active player who currently sits in sixth but is not playing this year is Toews, who has 815 points and is not too far off from Larmer, who sits ahead of him with 923 points. Like Kane, Toews will only need a couple of solid seasons of hockey to crack the top five.
Keith, on the other hand, is another Blackhawks player to keep an eye on as he's on verge of overtaking Martin as he is currently nine points behind for the ninth spot on this list.
Stan Mikita 1467
Bobby Hull 1153
Denis Savard 1096
Patrick Kane 1060
Steve Larmer 923
Jonathan Toews 815
Doug Wilson 779
Dennis Hull 640
Pit Martin 627
Duncan Keith 618
Lastly, it is also important to mention that Kane, Keith, and Toews are the only players in Blackhawks history to win the Conn Smythe Trophy, although this last note is not a milestone to look out for, it is important that we recognize that we are witnessing three of the best players this organization has seen.
---
---
Nimrit Singh is currently finishing up his fourth-year at Humber College in the Bachelor of Journalism program and covers the Chicago Blackhawks for The Hockey Writers.