It's no secret that the Chicago Blackhawks have had a bad year and hopes for the playoffs are long gone. Even though the chance of bringing another Stanley Cup back to the Windy City is over, the Hawks aren't giving up on their season and are looking for what to improve on in the future. While looking for ways to improve, it is important to highlight the strengths and weaknesses of this season.
Strengths
The Youngsters
It's no secret that the Hawks have a strong core, but their younger players have been dominant this season. Alex DeBrincat has 22 goals and 19 assists, Nick Schmaltz has 20 goals and 25 assists, and Vinnie Hinostroza has tallied 6 goals and 16 assists since being recalled from the minors in December. Their numbers show that they have potential to be the stars of the team when the core starts to fade out.
Coach Joel Quenneville has praise for the young players, especially DeBrincat, as he told Mark Lazerus of the Chicago Sun-Times.
"For a new guy, he's had a really good year for us," said Quenneville. "Good start, then an ordinary stretch, now he's going at a really good pace again. I give him credit. I don't want to talk about too many other guys, but certainly, he's done a really good job."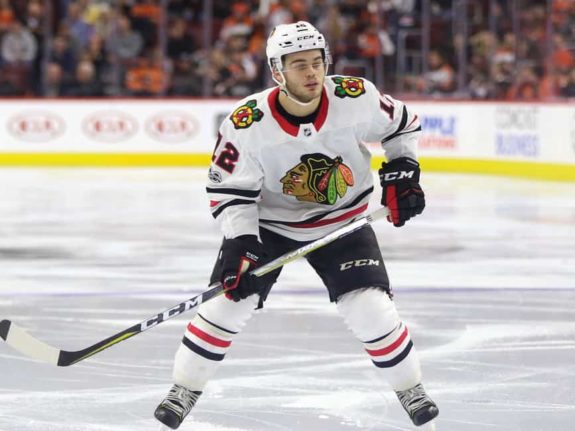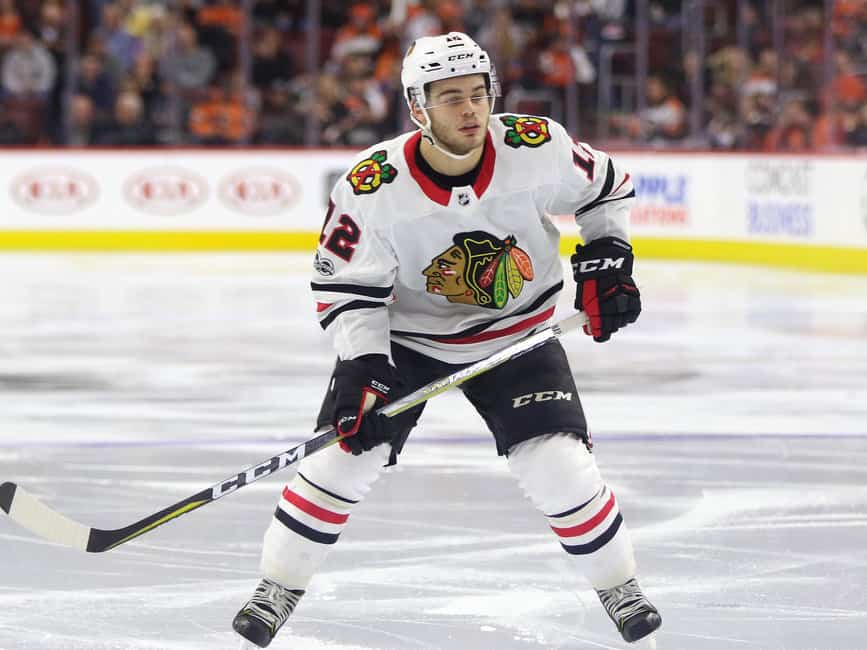 Praise from Quenneville is hard to earn, and the younger players earning his approval says a lot about the Hawks' future.
Penalty Kill
In contrast to their power play, the Hawks are 10th overall in their penalty kill out of the 31 teams with an 82.3-percent success rate. Although it's not the best in the league, it's still great overall and has been one of the few consistent aspects of their season.
Brandon Saad talked about the penalty kill back in November.
"Once you have that trust in each other, everyone's on the same page and we work as a unit, that all leads to doing well on the penalty kill," Saad said. "Once you're off the page, or you get spread out, teams take advantage of it. We're doing a good job of knowing where the play is, and helping each other."
Pucks to the Net
It's rare to see the Hawks get outshot and it's common to see them outshoot a team and still lose. The perfect example is the most recent March 4 game against the Anaheim Ducks where the Hawks outshot the Ducks 40-31 but still lost 6-3. Sometimes they aren't the high-quality shots that make a goal, sometimes they're against a stronger goaltender, and sometimes it's just bad luck. Their scoresheet doesn't always reflect their shots on goal, so getting pucks to the net is certainly not a problem for the Hawks this season.
Weaknesses
Power Play
According to NHL.com, the Hawks are 28th out of 31 teams in power plays with a 15.8-percent success rate. The power play used to be a given for the Hawks to score, but this season it seems meaningless. Given their previous success, this season has been a disappointment.
What makes it even more frustrating is even the players don't know how to fix it, as Schmaltz told Lazerus.
"Obviously, with guys like Kaner and [Jonathan Toews] and those guys, we should be right up there among the best in the league on the PP," said Schmaltz. "I don't know. Just keep working on it, try not to look at the past, and hopefully, we can be better on the power plays these last games.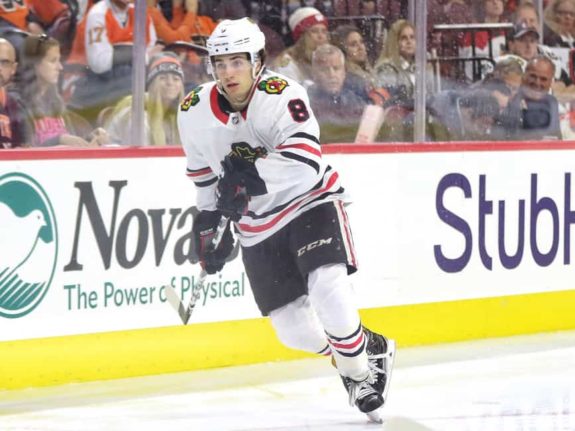 Blowing Leads
Scoring first is usually a good indication of who is going to win the game, but that's not the case for the Hawks this season. A great example is when they scored first in the March 1 game against the San Jose Sharks and ended up losing 7-2. Another good example is the Feb. 6 game against the Calgary Flames where they blew a lead that led to a 3-2 loss. Scoring first used to give Hawks fans a sense of security, but now it seems like a sign of another inevitable loss.
Lack of Consistency
This late in the season, the Hawks are still struggling to find their identity. They went from a humiliating 7-2 loss to the Sharks on March 1 to a 5-3 victory against the Los Angeles Kings on March 3, only to lose again to the Ducks on March 4. To make it even worse, their longest winning streak in February was only two games and out of the 12 games played that month, only three of them were victories. They have lost often this season but still have the ability to pull off great comebacks and great wins. This season can be summed up in one word: inconsistent.
Despite hopes for the playoffs being over, there is still plenty to see from the Hawks in their remaining 16 games. Hopefully, the Hawks take advantage of their strengths and improve on their weaknesses in this last month of the season in hopes of having a more successful season next year.