Greetings Chicago Blackhawks fans! I hope you enjoyed a fruitful 2020 Thanksgiving, either in the traditional sense, or by still finding ways to be thankful in the year of the pandemic. It's been a crazy year for sure, and all we want to do is get back to normal. Which includes more hockey. With that in mind, let's get to the latest news and rumors. Today's theme is quotes. We'll hear from NHL scouts on why they don't think Duncan Keith or Jonathan Toews will be traded. We also catch up with Kendall Coyne Schofield about her new role with the organization, and Kirby Dach on the Blackhawks young core.   
Why Keith & Toews Won't Be Traded
We all know by now that the Blackhawks are committing to their youth. But we also know there are four veteran core players that will likely remain with the team during this rebuild, or retooling of sorts. Yes, Toews, Keith, Patrick Kane and Brent Seabrook are all signed with the team for three and four more years, and all with no-movement clauses.
Related – Blackhawks New & Rumors: Coyne Schofield, Colliton & Dach
As far as we know, none of them have expressed any interest in wanting to leave, and general manager Stan Bowman says he's not planning on asking them.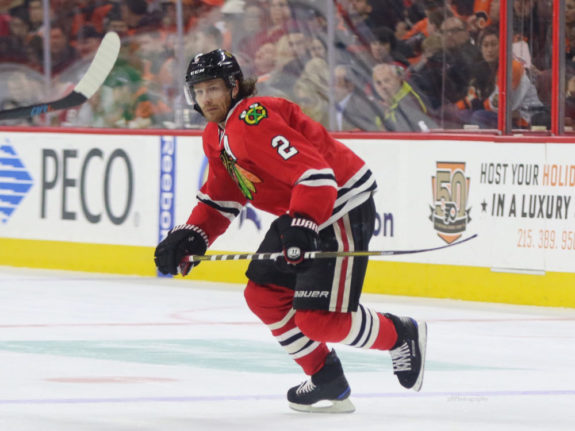 But that doesn't stop us from exploring the unlikely possibility one of them could be dealt, and what they would be worth. Scott Powers of The Athletic recently reached out to his league sources of team executives and scouts to ponder this question. Here are a few things of interest that were said regarding Keith and Toews (from 'Patrick Kane, Duncan Keith, Brent Seabrook, Jonathan Toews: Trade value analysis', The AthleticChi – 11/27/20).
Keith
The sources all believed the 37-year-old defenseman has value and would have a lot to add to another team. But one person said this about Keith.
I don't believe (Duncan) Keith will ever leave the Blackhawks. We've asked about him, and he just doesn't want to leave there.
Well there you have it. Keith appears to be a lifer with the Blackhawks. He's loyal to the team that drafted him and with whom he's spent 15 NHL seasons.
15 seasons and counting.
While Keith's game has declined over the last few seasons, he's still an elite player with a lot to offer. The Blackhawks arguably have more depth on the back end with their up-and-coming talent in the pipeline. Let's see where Keith fits in and what he can contribute with this new defense.
Toews
I just love what this source had to say about the Blackhawks captain.
You're getting the things from Toews that are the intangibles. If I was rebuilding and I could afford a Toews in my locker, how do you not want that guy in your locker room? How do you not want your young guys having that guy coming in?
Bingo! Chicago is a team that is rebuilding, and they already have Toews in their locker room. "How do you not want that guy in your locker room?"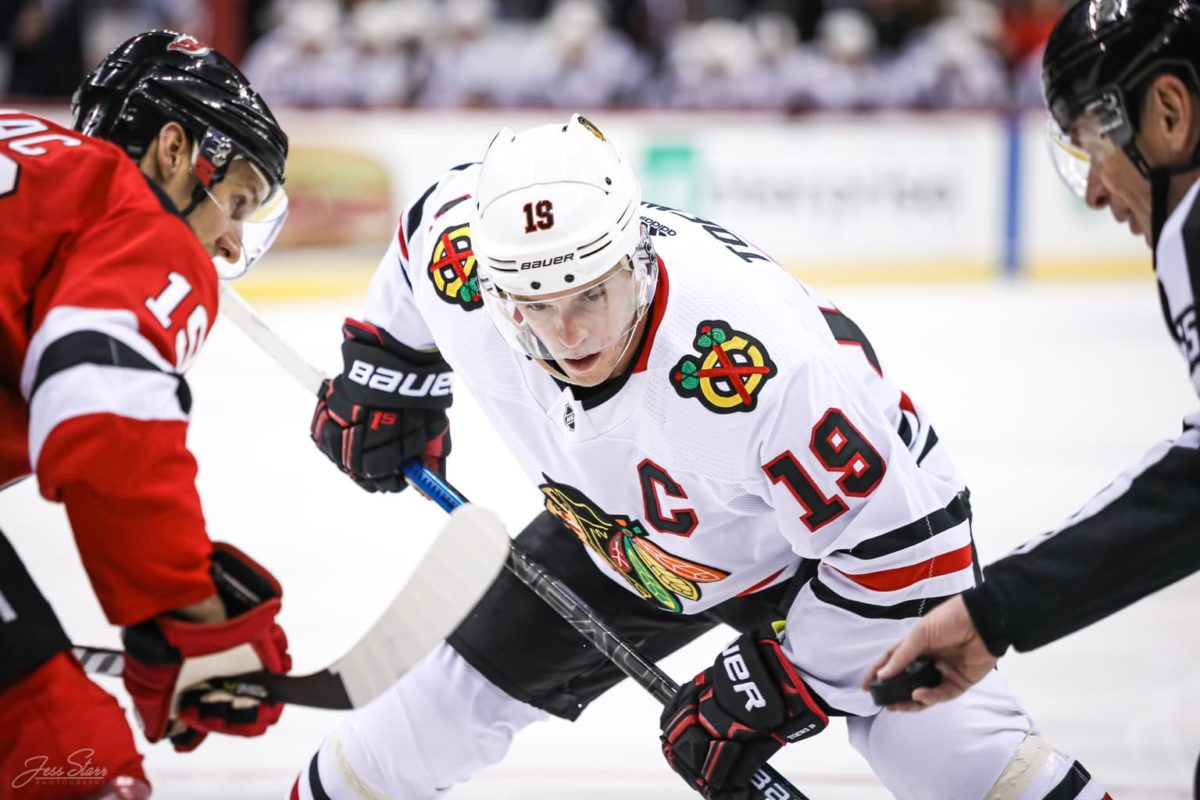 Toews is a leader in every sense of the word, and his wisdom and experience is invaluable for all the young players to learn from. He leads by example and sets the stage for a winning culture and a successful team. Oh, and he happens to still be a darn good hockey player. In my book it's a no-brainer to keep Toews right where he is.
Coyne Schofield Talks Blackhawks
The Blackhawks announced on Monday the addition of Coyne Schofield as a Player Development Coach & Youth Hockey Growth Specialist. The two-time USA Olympic medal winner will be the first-ever female coach in franchise history. In a recent interview, Coyne Schofield expressed her personal thoughts about this historic hire.
"I dreamt about being on this team as a kid…and I can honestly say I'm a part of it now."@KendallCoyne joined @TonyLuftman and @Rupper17 to talk about her new opportunity with the @NHLBlackhawks! https://t.co/bfE6wVGtvs pic.twitter.com/Cr99wrm8Fd

— NHL Network (@NHLNetwork) November 25, 2020
The 28-year old hockey player was born in Orland Park, Illinois, and has been a Blackhawks fan all her life. She said she's "dreamt about being on this team as a kid…and I can honestly say I'm a part of it now."
Fellow American and Blackhawks star winger Kane did his part to personally welcome Coyne Schofield as well.
Welcome to the organization @KendallCoyne! https://t.co/7vjStdvd1Q

— Patrick Kane (@88PKane) November 23, 2020
In an article written by Blackhawks historian Bob Verdi, Coyne Schofield further went on to say, "What I would love to do is in some way contribute to another Stanley Cup for Chicago."
Well, I don't think anyone in these parts is going to argue with that sentiment.
Dach on the Young Core
Finally, Powers of The Athletic recently caught up with Blackhawks' 19-year-old center Dach, who is currently training with Team Canada for the World Junior Championship. Dach offered a statement regarding his thoughts on the Blackhawks, and his role as a young leader on the team.
Yeah, obviously that's the goal at the end of the day is to win a Stanley Cup. If there's anything I can do to help that process move along further, I'm going to do it. I'm going to become the player they need me to be and learn from the guys that are there and have won Cups and know what it takes to win. I think we're in good hands. Obviously we got a young core, Bokey (Adam Boqvist), myself, (Alex) Nylander, (Dylan) Strome, (Alex) DeBrincat, we're all young guys who are hungry to win. You can even add (Dominik) Kubalik to that group. I mean, we all want to win now. I think that goes a long way especially with the older guys, with that experience that they have. It'll be fun the next couple of years.

(from, 'Kirby Dach on Blackhawks, World Junior Championship: 'We all want to win now', The AthleticChi – 11/25/20)
Spoken like a true leader and future captain. No disrespect to Toews, Kane, Keith and Seabrook, but I believe the Blackhawks are ready for a new generation to begin to take the reins. The team is in good hands with this newest addition to the fold. You heard it first from the talented Dach, "It'll be fun the next couple of years."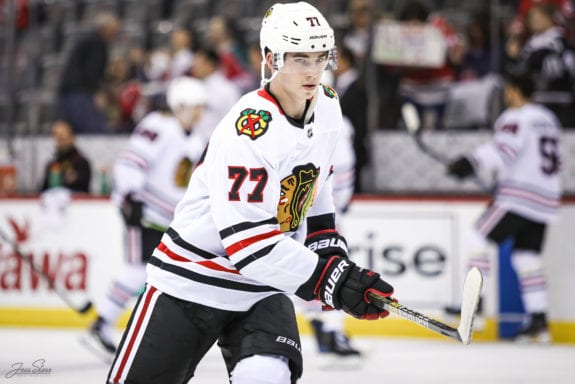 Thank you for reading today's edition of Blackhawks news and rumors. Stay tuned for the latest news, rumors and analysis from our THW Blackhawks crew!
---
Looking for more Blackhawks content? Tune in on Monday nights for our weekly Blackhawks Banter show, on YouTube and Facebook. We stream live at 7:00 pm CST (8:00 pm EST) on The Hockey Writer's YouTube channel. Be sure to subscribe! Check out last week's show below.