With the start of the NHL regular season a little under one month away, we'll take a look at the offseason changes that have taken place in Columbus. From coaching personnel to draft picks, there have been quite a few moves and we want to make sure The Fifth Line faithfuls are up to speed.
Coaching Changes
The biggest news around Columbus was the hiring of Mike Babcock as head coach. Babcock was officially announced as the new bench boss by GM Jarmo Kekalainen on July 1. After a three-season hiatus from the NHL, he was highly touted by many in Kekalainen's circle, including former Blue Jackets head coach Ken Hitchcock.
Babcock did not coach during the 2022-23 season. He spent the 2021-22 season as head coach at the University of Saskatchewan (CIS) and the 2020-21 season as a senior advisor with the University of Vermont (NCAA). He believes he has learned some much-needed lessons from his pitstops in the college game and is excited to get back to the NHL level. Although Babcock is taking over, both of last year's assistants, Pascal Vincent and Steve McCarthy, will stay on in their same roles.
In addition to Babcock, there will be a new goalie coach in town. Nicklas Backstrom, a 10-year NHL netminder, was announced as the replacement for former goalie coach Manny Legace. Backstrom has been with the Blue Jackets organization for the last couple of seasons as both a development coach and scout. He enjoyed a successful NHL career as a starter with the Minnesota Wild and ended his NHL playing days with the Calgary Flames.
Blue Jackets Forwards Get a Face Lift
First, the Blue Jackets selected Adam Fantilli, the freshman phenom from the University of Michigan at third overall in this year's NHL entry draft. Fantilli is considered an elite talent who won the Hobey Baker Award last year, given annually to the best college hockey player in the NCAA. A dynamic offensive talent, he is expected to make an impact at the NHL level right away. Fantilli is likely the top prospect the Blue Jackets have had in their 23-year history.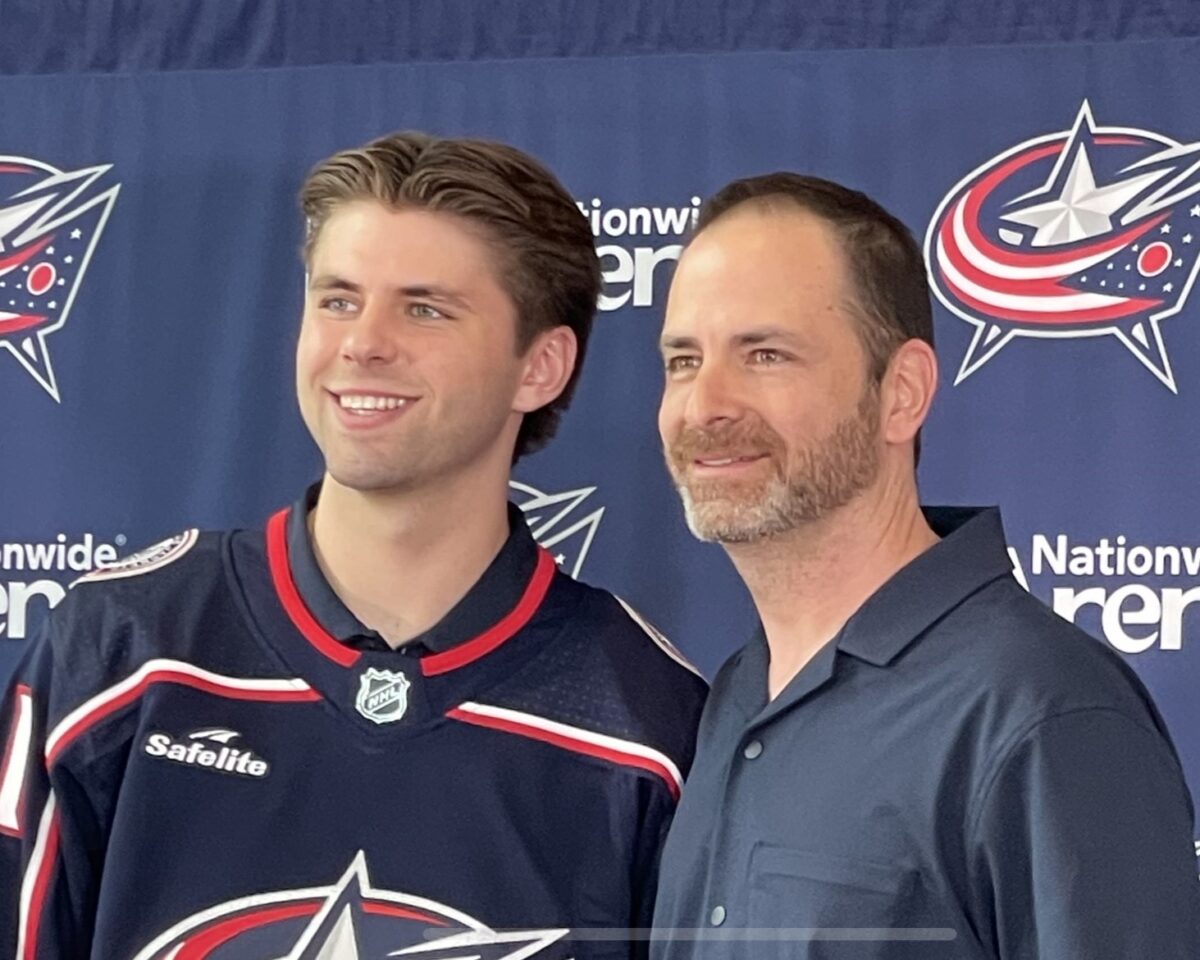 Another new but familiar face returning to Columbus is French forward Alex Texier. Texier spent last season playing in Switzerland with ZSC Lions, where he registered 35 points in 46 regular season games. He returned to Europe per the recommendation of the NHL's Substance Abuse and Behavioral Health Program after spending the majority of the previous three seasons with the Blue Jackets. The former second-round draft pick from 2017 will bring size, confidence and experience on the wing and potentially down the middle if needed.
New Blue Jackets Defensive Core
It's no secret that last year's D core was battered and torn apart. Injuries plagued multiple top-six defensemen, most notably Zach Werenski. As we look ahead, Werenski is back and healthy after undergoing shoulder surgery last fall. His return will be huge for the Blue Jackets from both an offensive and defensive perspective. Expect to see him back to logging big minutes in all situations for the squad.
In early June, defenseman Ivan Provorov was acquired via a three-team trade between Columbus, the Philadelphia Flyers and Los Angeles Kings. The 27-year-old is an offensively gifted defenseman who looked like a true top-pairing D at different periods throughout his time in Philadelphia. An excellent skater with great vision, he'll look to be more reliable in the coming season with the Blue Jackets. Provorov had an up-and-down career in the city of brotherly love and is due for a fresh start in Columbus.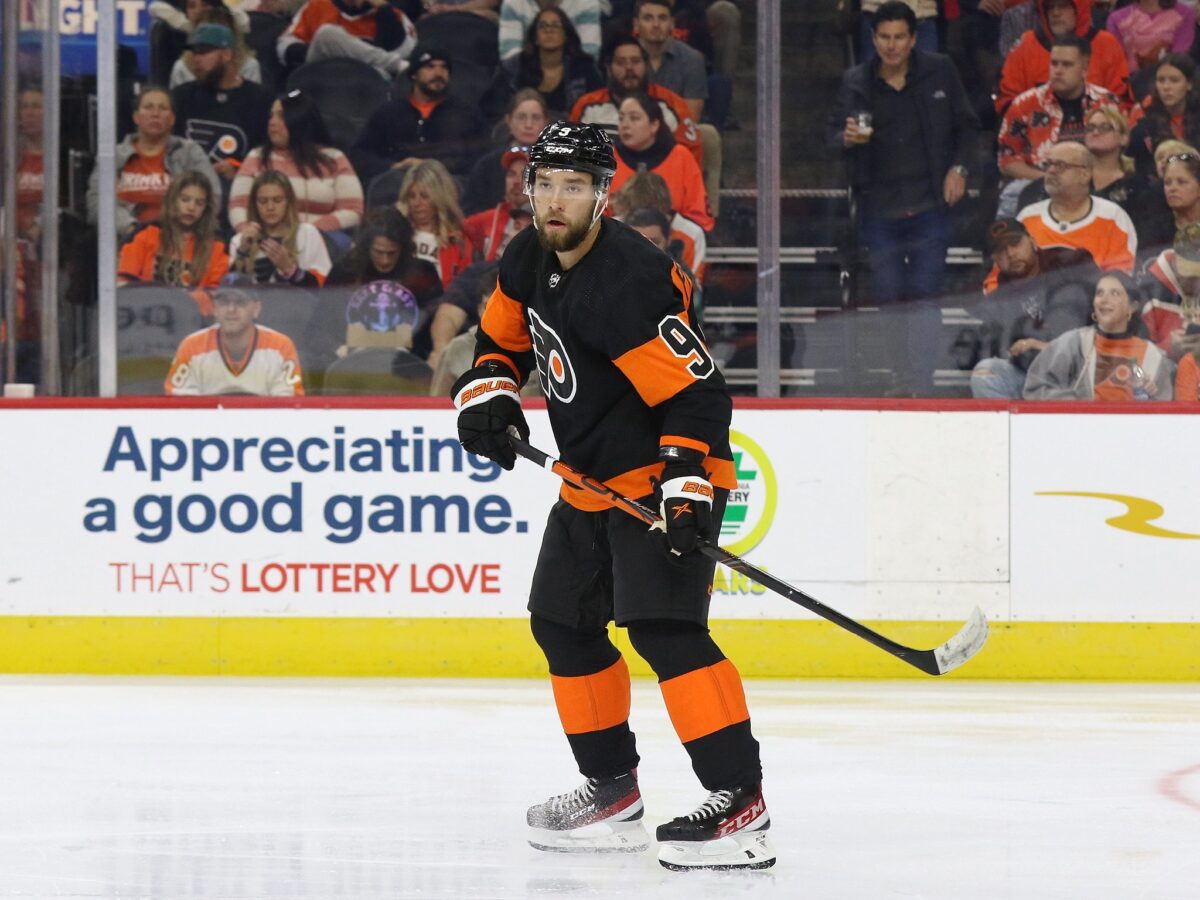 In addition to Werenski's return and Provorov's acquisition, the Blue Jackets went out and traded for Damon Severson. Severson was acquired from the New Jersey Devils in early June in exchange for a third-round pick in this summer's NHL draft. As Kekalainen mentioned in a statement following the trade, "Damon is a versatile defenseman who has great vision, moves the puck extremely well, has good size and can play heavy minutes at both ends of the ice." Severson is a well-established two-way defenseman who can also play in all situations.
What to Expect This Season
In all, there have been quite a few offseason additions for the Blue Jackets. A new head coach, an elite talent drafted and two major acquisitions on defense account for more changes than many NHL teams in comparison. It will likely take more than just one season to see the full impact of these changes on the culture and future of the Blue Jackets franchise. But there should be some tangible improvements this season.
From a coaching perspective, Babcock is known for his possession-based style of play that values puck management over everything. For a team that ranked very low last year in goals against per game (GA/G), an added emphasis on puck management should bode well as the season goes along. With the netminders, a familiar face in Backstrom transitioning into a new role should be welcomed by goaltenders Elvis Merzlikins and Daniil Tarasov. For forwards, defensemen and goalies alike, a change of voice in the locker room can serve to reinvigorate the team and inspire improved performance.
---
Latest News & Highlights
---
Anytime an elite talent such as Fantilli enters the NHL, there is a ton of hype surrounding the player and their newfound expectations. With this hype comes quite a bit of pressure, both internally and externally. While Fantilli has been able to adjust very well to new levels over the past few years, the NHL is obviously the best league in the world. I believe he has a legitimate chance at winning the Calder Trophy, awarded to the top rookie in the league each season. On the flip side, there could be a learning curve that sees him take some time to get acclimated to the NHL level.
It's difficult to predict how rookies will impact their respective teams in their first season, but I suspect Blue Jackets fans will be very happy with what Fantilli brings to the table. Texier's return will add size to the wing position and added depth at the center position, should he be needed there. Taking a year to focus on bigger, life-related issues while playing in a very competitive league in Switzerland should help him find success upon returning to Columbus.
Related: Columbus Blue Jackets: Must-See Games in First Half of 2023-24
Lastly, the impact of Werenski's return and the additions of Provorov and Severson cannot be understated. Blue Jackets fans have seen Werenski and what he can do on a nightly basis at the NHL level. Getting him back healthy and eager to win is a massive improvement from last season. Adding the likes of Provorov and Severson on the back end only further bolsters the D core and brings some much-needed stability to the team's defense position. Expect to see the immediate impact of these three defensemen on night one.
---

---