Promising prospects Jordan Dumais and Denton Mateychuk are among the 73 players (42 forwards, 25 defensemen, and six goalies) at the Columbus Blue Jackets' training camp competing for coveted spots on the season-opening roster. Their performances will determine whether they make the NHL cut or face a return to their junior teams within the Canadian Hockey League (CHL) umbrella. However, there's a twist to this story – the possibility of American Hockey League (AHL) exemptions.
Here's the scoop: An agreement between the CHL and NHL stipulates that players under the age of 20 must return to their junior clubs unless they meet certain criteria. These criteria include having played four junior seasons, with a minimum of 25 games, or securing a coveted spot on an NHL roster.
Dumais and Mateychuk, both 19 years old, have been nothing short of dominant forces in junior hockey for the past two years. Their impressive performances prior to training camp in the annual Traverse City Prospects Tournament have raised eyebrows and excited the Blue Jackets organization and their fans. Yet, the calendar shows that neither of them will reach the age of 20 until after the current season concludes.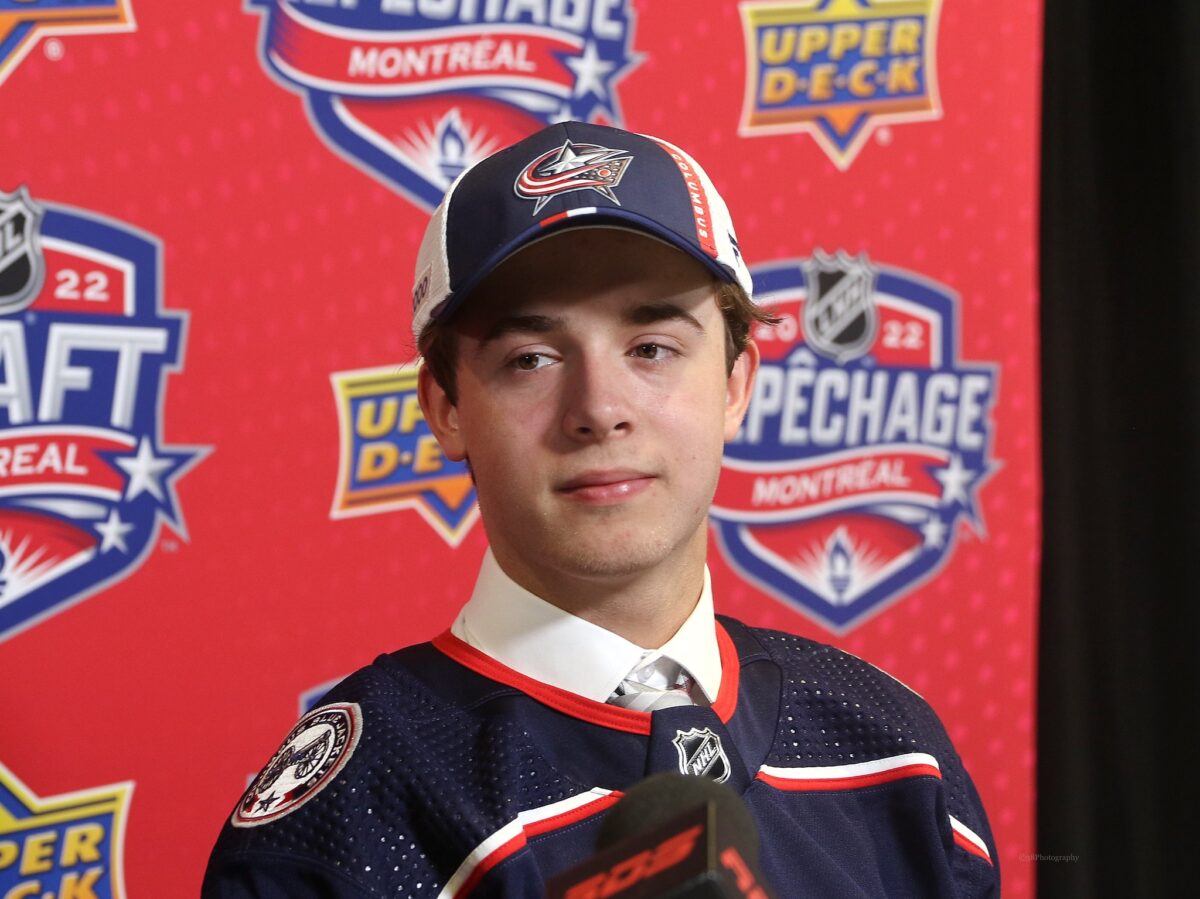 Enter the intriguing case of Shane Wright, a 19-year-old center who was the fourth overall pick in the 2022 NHL Draft. Wright's situation took an interesting turn when the Seattle Kraken secured an exemption that allows them to assign him to the AHL if he doesn't make the NHL roster. How did this happen?
It turns out that Wright was born on Jan. 5, 2004, which places him just five days shy of the age exemption cutoff. However, what truly set him apart was being credited for playing four seasons in the Ontario Hockey League (OHL), despite the unique challenges presented by the 2020-21 COVID-19 season when the league didn't play.
Dumais & Mateychuk Will Be Allowed to Play in AHL If They Don't Make NHL Squad
The Blue Jackets are closely monitoring the Wright case. However, they have not yet filed a formal request with the NHL for a similar exemption. With training camp just underway, they don't have to make a decision on either Dumais or Mateychuk at this time. If they show they're close to making the team or will be NHL-ready during the season, they'll address it then.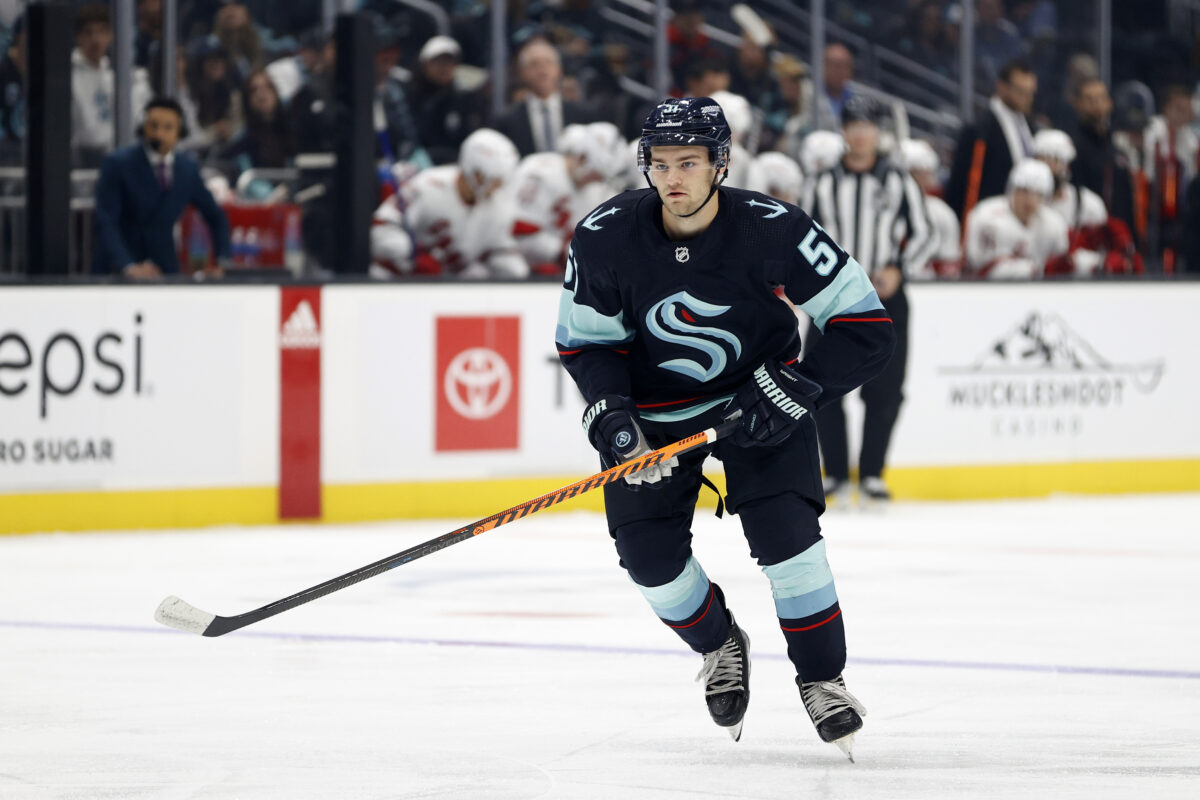 Dumais was selected by the Blue Jackets in the third round, 96th overall, of the 2022 NHL Entry Draft, and looks like he could become the steal of the draft. Last season, the 5-foot-8, 174-pound Montreal, Quebec native registered a prolific 54 goals and 140 points in 64 games for the Halifax Mooseheads of the Quebec Major Junior Hockey League (QMJHL), trailing 2023 first-overall pick Connor Bedar (Chicago Blackhawks) by just three points as the second-leading scorer in the entire CHL. 
Small in size but big in talent, Dumais has an accurate shot with a quick and deceptive release. While his shot is not elite, he has a nose for the next and is willing to compete and battle in high-traffic areas despite his smaller stature. A player he reminds me of is Danny Gare, who scored 354 goals and 685 points in 827 games for the Buffalo Sabres, Detroit Red Wings and Edmonton Oilers during a 13-year NHL career, including a pair of 50-goal seasons (50 in 1975-76 and 56 in 1979-80). 
Dumais is certainly a prospect to keep an eye on during training camp and the preseason. I don't believe it will be long before he's thrilling fans by lighting the lamp at Nationwide Arena.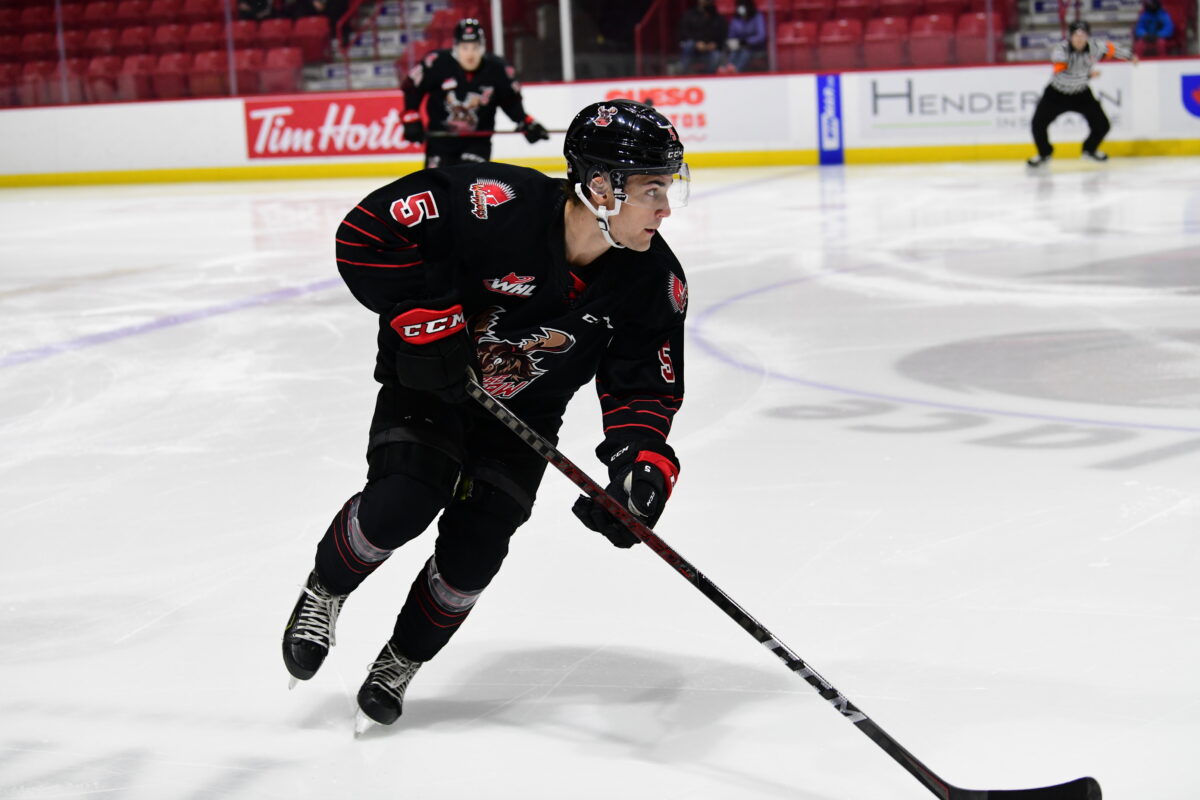 It's not a question of if, but when, Mateychuk will be a regular in the lineup on the Blue Jackets' defense. Selected in the first round, 12th overall of the 2022 NHL Entry Draft by Columbus, the 5-foot-11, 185-pound Winnipeg, Manitoba native has had back-to-back standout seasons in the Western Hockey League (WHL) for the Moose Jaw Warriors. In 64 games this past season, Mateychuk accrued 65 points on eight goals and 57 assists to rank fifth on the Warriors in scoring. 
A terrific skater, Mateychuk is mature beyond his years with strong leadership skills. He has great hockey sense and vision, anticipates well, and can generate offense from the blue line. There's a logjam on defense, but I wouldn't count Mateychuk out on making the team out of training camp. 
Related: Blue Jackets Handle Business at Traverse City Tournament 
---
Latest News & Highlights
---
With Dumais and Mateychuk both appearing close to being NHL-ready, it would be more beneficial for their development to play in the AHL with the Cleveland Monsters versus being returned to their respective CHL teams. Neither has anything left to prove at that level of hockey and that's why I believe the Blue Jackets may seek an AHL exemption for at least one, if not both players, should they fail to make the team. 
As training camp and the preseason unfolds and the Blue Jackets evaluate their young prospects, the specter of AHL exemptions adds an extra layer of intrigue in regard to roster decisions.
---

---