The Columbus Blue Jackets brought a loaded roster to the 2023 Traverse City Prospects Tournament. In the end, they took care of business and did what many expected them to do.

The Blue Jackets played three games in four days which concluded early on Sunday afternoon.
7-3 win over the Toronto Maple Leafs.
10-7 win over the Detroit Red Wings.
6-3 loss against the Dallas Stars.
---
Latest News & Highlight
---
Main Takeaway
The Blue Jackets elected to sit most of their top prospects in Sunday morning's game against the Stars. All of Adam Fantilli, Jordan Dumais, James Malatesta, Denton Mateychuk and David Jiricek did not play.
This group did what they should have done at this kind of tournament. They dominated on the scoreboard. When they were on the man advantage, a goal was inevitable. There's a reason why there is a lot of excitement around this young talent. This Fantilli goal is all you need to know.
My colleague William Espy will have a more thorough breakdown of standouts when his piece comes out. Meanwhile here are two other takeaways from the three games in Traverse City.
AHL Exceptions Needed
With the talk that Shane Wright will get an exemption to play in the AHL, it's clear that this kind of exception should become more of an option for certain players. In the Blue Jackets case, they have two prospects who I think deserve exceptions into the AHL.
Reason being? What more do they have to prove in junior? If it's clear a player is too good for junior, they should have the AHL as an option. While the CHL/NHL agreement does protect the interest of junior teams, there comes a point in which it hinders the development of the player to a certain degree.
Both Dumais and Mateychuk have two options for next season. It's either the NHL or junior. Both are clearly ready for the AHL however they are underage players subjected to the CHL/NHL agreement and would have to go back to junior.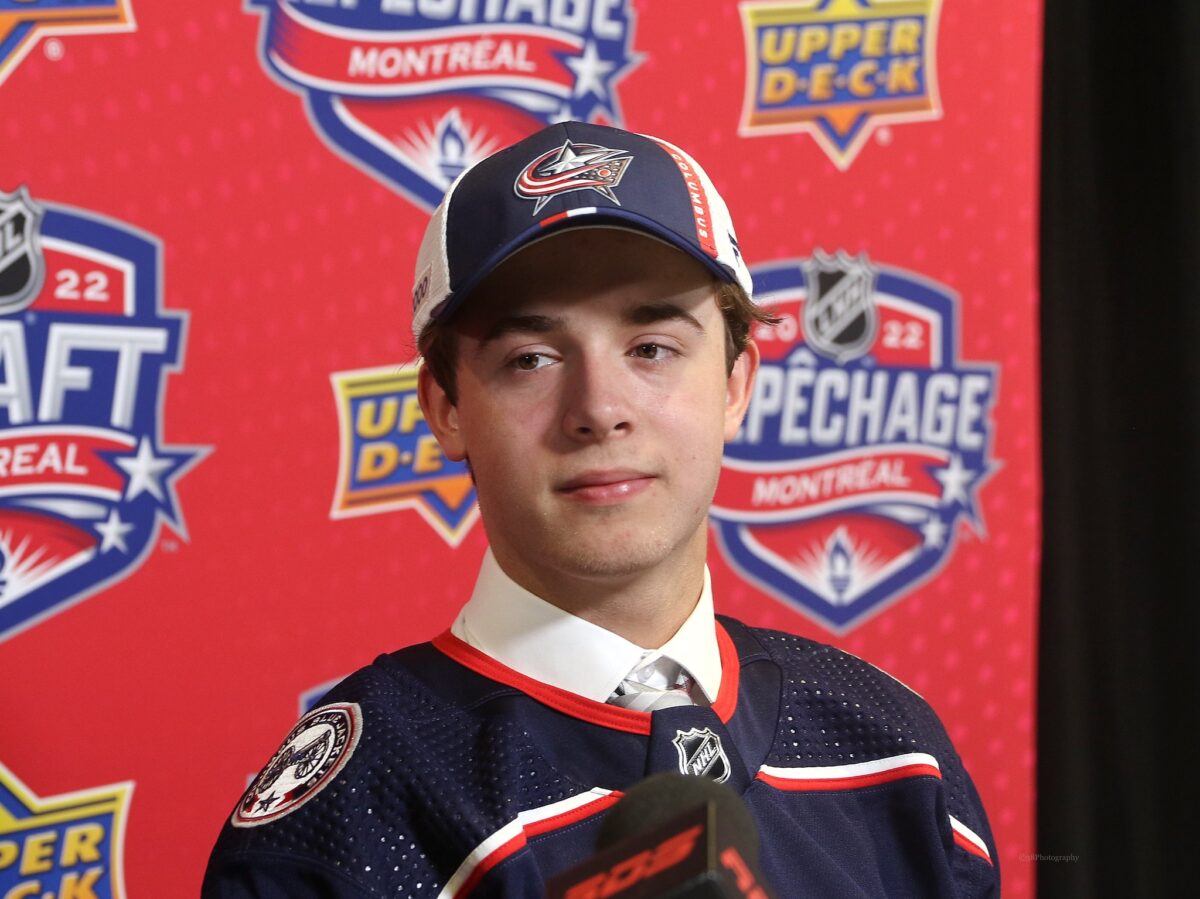 But given who they'd have to beat for a roster spot in Columbus, expect both to go to junior. Perhaps each can play for Team Canada at the next World Junior Championships. That experience would at least make it worth it. The time is long overdue for AHL exceptions to be more widely available to teams.
Monsters Could Be Special in 2023-24
The Cleveland Monsters got crushed by the Blue Jackets' injury situation in 2022-23. Their good start to the season quickly turned when most of their players had to head south on I-71 to play in the NHL.
This season could prove to be a special one in 2023-24. Jiricek could end up there again. Stanislav Svozil is likely there. Corson Ceulemans is likely playing there. That's three highly thought of defenders including two first rounders that could see significant time there.
You Might Also Like
Offensively, James Malatesta is ready to take the next step after winning the Memorial Cup MVP last season. Luca Del Bel Belluz is AHL eligible and ready to show he belongs there. The Blue Jackets having tough roster decisions to make should benefit the Monsters. The team can now afford to be patient with their prospects. This means the Monsters can finally have the opportunity for their players to consistently play games together.
If Traverse City was any indication of what could be coming for the Monsters this season, good things will be coming their way.