Here's my secret, my key to winning your fantasy hockey pool, if you promise not to tell anyone. Like in the NHL, it's not your high draft picks that matter most. Those players are well known and researched and there is a small margin of error in selecting them. It's the late-round steals where you find victory; hidden gems you dig out from relative obscurity who suddenly break out and have stud seasons.
My secret is to gamble on untapped potential versus settling for a reliable 50-point scorer when your draft or auction starts to thin out. Look for the rookie who has had success overseas instead of the super-high draft pick who needs a few years to develop. In 2019-20, that was Victor Olofsson over Jack Hughes even though in many leagues Hughes would have gone much earlier.
When fantasy owners give up on top prospects, that's when you pounce. Ryan Strome, the 5th overall pick in 2011, scored 59 points last season up from 35 in 2018-19.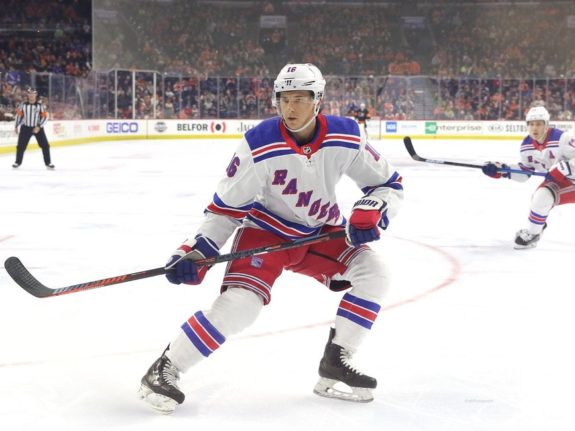 Both the New York Islanders and Edmonton Oilers moved on from Strome when he didn't live up to the hype. A savvy fantasy player saw his opportunity with the New York Rangers and made him a priority.
There are lots of ways to find upside in a player. He could be coming back from injury or maybe he's a winger who slots in on the top line with a guaranteed role on the power play. Often a traded player joins his new team on a mission to prove he belongs in the NHL. There are no hard and fast rules to finding a sleeper, only to take a chance and roll the dice in the late rounds on a player who might exceed expectations.
Related: Dallas Stars Fantasy Preview
So, with that preamble to outline my thinking, here are two important fantasy sleepers on the Columbus Blue Jackets.
Oliver Bjorkstrand
While Oliver Bjorkstrand doesn't have the cache of a first-round draft pick, he put up huge numbers in Junior. He posted back-to-back 100-plus-point seasons with the Portland Winter Hawks. His 63 goals led the league in 2014-15 and he was named WHL Player of the Year. We know he can snipe, and last season, his transition to the NHL looked complete with 21 goals in 49 games.
The only thing that stopped the Danish winger was an injury, but don't doubt his breakout was real. Even though he missed a significant chunk of time, Bjorkstrand led the Jackets in points per game (0.73), shooting percentage (13%) and game-winning goals (5).
This season, I expect the evolution to continue. He'll likely see time on the top line and top power-play unit with another trending player, Pierre-Luc Dubois. Dubois had an incredible playoffs – 10 points in 10 games – and is poised to develop into a dominant number one center.
Regular exposure to Dubois will help Bjorkstrand, and I expect the latter to partially fill the long-term injury void left by Gustav Nyquist, which will give him more opportunities to succeed. Bjorkstrand averaged 17:56 of ice time in 2019-20, and a boost of a minute or two per game could be the factor that takes him from scoring 30 to 35 goals.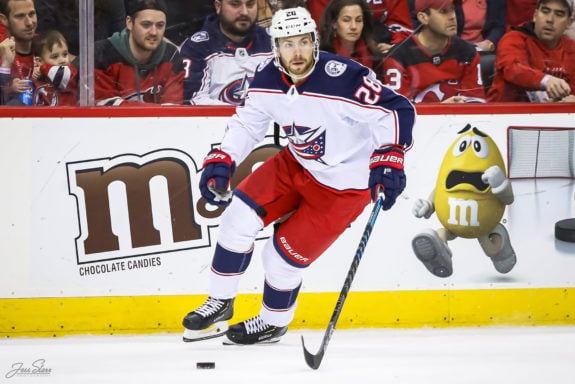 Need more reasons to like Bjorkstrand? He's 25, entering his prime and playing for a new contract. He's entering the last season of his current deal worth $2.5 million and will be due for a big raise if he can reach 60 to 65 points.
Mikhail Grigorenko
I would classify Mikhail Grigorenko as a deep sleeper. I'm talking a super late-round flyer. You would be the genius of your league if he shines, but a lot of things need to go right for Grigorenko to be fantasy relevant. The skill is there and on a team looking for an offensive punch, he should get an opportunity this season.
At one point, Grigorenko was considered the top player available for the 2012 NHL Entry Draft. With a thin top-end class of prospects, scouts drooled over his skill. Ultimately, there were questions about his skating and work ethic that made him slide to the Buffalo Sabres at 12th overall. Columbus picked third that year and went with Ryan Murray who was recently shipped to the New Jersey Devils for a fifth-round pick. Nail Yakupov, long gone from the NHL, was chosen first overall. So, the fact Grigorenko dropped to 12 spoke volumes and the concerns proved justified.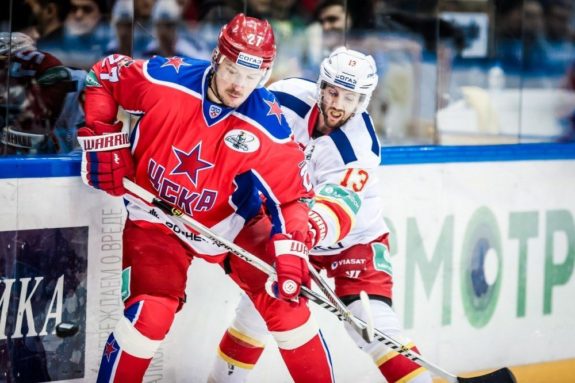 After sub-par stints with the Sabres and Colorado Avalanche, the big Russian went home to the KHL. He matured there and his scoring touch returned, topping CSKA Moscow with 52 points in 55 games for the team lead in 2019-20. In the playoffs, he elevated his game even more and led the league in goals (13) and points (21). He was a big reason his team won the league championship. He could have stayed in Russia for a potentially larger pay cheque, but he wanted to be back in the NHL. That tells me he's hungry.
Grigorenko is only 26. He's not a grizzled veteran returning to the show like Alexander Radulov or Ilya Kovalchuk. He's also not Artemi Panarin though Panarin was similar in age to Grigorenko when he made his NHL debut. The best-case scenario is a path comparable to Nikita Gusev, who came over to the Devils last season. After a slow start, he finished with 37 points in his last 50 games. Gusev saw his power-play time increase as he became more comfortable with the team and his new surroundings.
The big question is where does Grigorenko fit in the Blue Jackets' lineup. Keep an eye on this. If he consistently suits up on the fourth line, don't expect much. If he has a great training camp and gets bumped into the top-six, he'll make an impact.
While Bjorkstrand and Grigorenko are the ones I've got my eye on right now, don't sleep on Max Domi. I expect a bounce-back season from the Toronto native. With a clearly defined role, he could easily reach 25 goals again. The potential is there. And when filling out your roster that's the key, look for upside where others don't see it, project best-case scenarios and don't be deterred when others say you "reached with that one." That reach could win you the pool.
---
---