Welcome to Thanksgiving Week. Where in the world did the season go? In a flash, we are over a quarter of the way through the 2015-16 NHL season.
For the Columbus Blue Jackets, their quarter season has had no shortage of headlines. From an 0-7-0 start, to a new, fiery head coach, to players underperforming, to a nice rebound, this season has had everything.
One thing is clear in the first 22 games of this season. The Blue Jackets are still a very young team. They came into this season with a lot of hype, given the way last season finished. Admittedly, the players bought into the hype, thinking that they were as good as advertised. The truth is that they had some things to learn.
The team is showing signs of improvement. But there are things that have to improve if they want to consider the playoffs this season.
We are going to break it all down for you. We will first revisit the first 22 games of this season and illustrate the key reasons why the Blue Jackets sit where they do in the standings.
We will also evaluate the team from top to bottom. How has Sergei Bobrovsky turned his game around? Why is Nick Foligno struggling out of the gate? Has the defense figured things out? Who is the quarter MVP?
We will also look ahead to the rest of the season, and try to project some storylines that could develop. Can they make the playoffs? What adjustments do the Blue Jackets need to make? What other questions could come up? Let's dive in.
A Tale Of Two Seasons
The Blue Jackets are 8-14-0 after 22 games. To get a better understanding of just how wild the season has been, consider that the Blue Jackets are 8-7-0 after an 0-7-0 start. It's nice to see the team right the ship. But they have a long way to go if they want to sniff the playoffs.
There was lots of excitement as the preseason ended. The Blue Jackets plastered the Predators in a game that gave us a glimpse of how scary a line of Brandon Saad, Ryan Johansen, and Nick Foligno could be. They dominated. Yes it was the preseason, but they made it look easy. Surely they could carry this over to the season.
Preseason is just that, preseason, nothing more.
First was a blown third period lead. Then came an avalanche of first period goals. Then came an even worse effort than the first two games in game three. Games four and five at home saw the Blue Jackets get outscored 13-6. If that wasn't bad enough, the Blue Jackets were outscored 8-1 in games six and seven. At 0-7-0, the team had no choice but to move on from Todd Richards.
Rarely do you see a team play and think they have no chance of winning. Even when they played well, you couldn't help but think that they'd find a way to blow it. In those seven games, they did just that. When you thought they had found every way possible to lose, they found a more creative way to lose the next time. Sergei Bobrovsky even went as far as saying that he had "zero confidence."
Enter John Tortorella. Enter a coach who didn't even know who some of the Blue Jackets were. He even needed the players to wear name plates in the first few practices. What an incredibly difficult time that was for the team. Nobody thought it would come to this.
Those that follow the league closely expected the Blue Jackets to recover. But give Tortorella credit. He coaches a certain way. He has instilled that into the Blue Jackets. They are playing with more confidence now than when they started. They are now 8-7-0 under his watch.
The Power Of Bob
So why did the Blue Jackets turn this around? One word: Bobrovsky.
Many have questioned his contract given that he is the second highest paid goalie in the NHL. If it wasn't for Bobrovsky, the Blue Jackets would be in worse shape than they are now. He is the backbone of the team. Think of how the defense looks if he's not in there stopping pucks.
What changed for him? He's confident again. That's number one. But more importantly, the team has allowed him to see more pucks. That has helped him regain his confidence. You really can't pin the Sharks game on him. There were a lot of tips and deflections. He will usually stop what he can see. If the team can improve faceoffs and play in the d-zone, Bobrovsky will continue to improve.
Other areas of the team have improved, at times. But when Bobrovsky is on, the Blue Jackets can beat anyone. When he's not, it's ugly. It's real ugly. Just check out this amazing save he makes on the Predators' James Neal.
Even With Bob, They're Last
At the end of the day, the Blue Jackets sit in last place in the Eastern Conference with just 16 points in 22 games. Given the teams just ahead of them have games in hand, at least at the moment, they are solidly in last.
Why are they here? As stated above, they lost eight in a row. They did this on their own. Although they have turned things around, they haven't been able to get a long winning streak to offset their initial losing streak. San Jose just snapped the Blue Jackets three-game winning streak.
The question that has floated around is, do the Blue Jackets have to make a move now? As much as everyone would like to see a move, don't count on it, at least now.
According to multiple reports, the trade market is hard at the moment. There isn't much in the way of talk. The asking price is way too high in this market. As we get closer to Christmas in the United States, we can expect the talks to pick up. This keeps the Blue Jackets in a major pickle, especially if they want to make a move on their defense.
Speaking of the roster, it's time we take a look at it to see who has shined, and who hasn't met their expectations. We are going to break down like this: Who has met expectations, and who hasn't? Spoiler alert, not many have met expectations. We share those now.
William Karlsson
In a runaway, Karlsson is the most surprising Blue Jacket to this point. As is standard with a Tortorella coached team, the players that play his style the best in his estimation will see the ice more. Karlsson has taken full advantage of the opportunity.
In the Sharks game Sunday, Karlsson found himself on the top line, as their center. What?! Yeah, it's true. Granted, Tortorella shook all the lines up to wake the Blue Jackets from their first period slumber. But Karlsson played between Saad and Boone Jenner. He just does so many things well.
Boone Jenner
In my estimation, he is the quarter MVP of the Blue Jackets. He's on pace to finish the season with over 30 goals. When the Blue Jackets have needed a big goal, Jenner has been the player to step up. He couldn't get on track last season due to a back injury. He's back. He's healthy. More importantly, he's angry. When he's angry, he lets his play on the ice do the talking. He is a pain to play against. That's what makes him the perfect Blue Jacket. He has that "it" factor that you can't describe, but you know he has. He gives you a sense of confidence that very few players can give. He's only getting better.
Scott Hartnell
He doesn't get the accolades that some players get, but Hartnell just gets the job done. He is now in a tie with Jenner and Saad for the team lead in points. He has made a career of this. He does what's asked of him. He lets the other team know that he's out there. Hartnell is usually the first Blue Jacket you find in a scrum. When he's not annoying the opposition, he's helping his team win games. He just keeps on keeping on.
As For The Others?
The three above have solidly exceeded expectations. You can argue that Cody Goloubef has met expectations in his limited time in the lineup. Brandon Dubinsky is injured, but has played very well when in there. Brandon Saad has shown flashes of brilliance. Kevin Connauton has been better of late. Jack Johnson and David Savard play a ton of minutes. But all in all, this team has fallen way below expectations. Last place signifies that.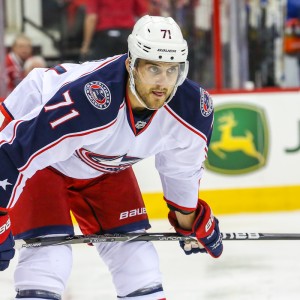 What's Up With Nick Foligno?
The new captain is off to a bad start. He's knows it. He has just one goal in 22 games, after scoring 31 goals last season. A regression was expected.
In fairness, Tortorella has played him in various roles. Most recently, thanks to injuries, he's played center. He's the ultimate teammate. He'll play where ever he's asked to play. But he still hasn't found his groove. To his credit, he feels he's close.
He admitted to us recently that they bought the hype around the team. They expected to dominate. Instead, they got dominated.
With Foligno, he tried way too hard at the start. As losses mounted up, the pressure caught up with him. He made uncharacteristic decisions. He wasn't dangerous like he was last season. He seemed overwhelmed.
As a result, Tortorella simplified his game. He was taken off special teams to improve his five-on-five play. He has made a few nice plays since. Check out this Atkinson goal from the Sharks game. Foligno's drive made it happen.
Don't expect another 30 goals. But expect him to steady out. He just needs to take care of the puck and make smart plays. The scoring will start to come.
Can This Defense Win?
By itself, no. They've shown in the long run that there are at best, marginal. They'll have nice games and even a nice stretch of games here and there. But without a true, number one defensemen, they'll stall out eventually. Ryan Murray could still grow into that role. But as is, this is the weakest part of the team. No wonder management has tried making deals. Makes you wonder why they couldn't make a deal in the offseason., when they knew it had to be addressed.
When the Blue Jackets are successful, Bobrovsky is stopping pucks, while the offense is scoring in bunches. But until the defense is addressed, they will not be a consistent playoff team.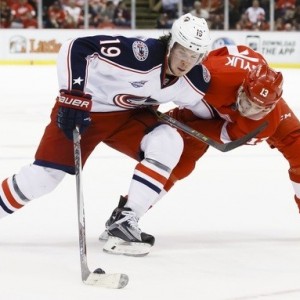 What's Next?
Can the Blue Jackets overcome long odds and make these playoffs? Time will tell. It is not impossible, but the hill is steep. Some perspective for you. With 60 games left, the Blue Jackets need three segments of 12-6-2 or equivalent to hit 94 points. That might not be enough.
Bottom line is, they must start winning consistently. They cannot let the third period of the Sharks game happen and expect to go anywhere. This team has put long streaks together. But they must avoid another long losing streak. The next long losing streak is the dagger to any Blue Jackets hopes of the playoffs.
What adjustments need to happen? In my estimation, their best players must start consistently producing. Johansen must produce. Foligno must produce. They just need to go out and get it. It's there for the taking. The Blue Jackets hopes rest on these players performing at a high level.
What stories should we follow? The Johansen/Foligno storyline is huge now. Beyond that, the story is the next 20 games. This will tell us if the team will realistically have a chance to make a run at the playoffs. Can they break 12-6-2 to put themselves in position for a second half run? In the short-term, if the Blue Jackets win their last three games of November, at Devils, vs. Penguins, at Blues, they'll finish with their best November in franchise history, both wins and points (Eight wins and 17 points are the current November records). They are now 6-4 in November.
Beyond that, we'll start looking at trades. What makes sense? What's the buzz in the NHL? We'll separate fact from fiction. We'll make sure you know what's going on with the Blue Jackets.
Where will we be at the half way mark? The Blue Jackets have a home and home with the Carolina Hurricanes in January as games 42 and 43. If the Jackets go 12-6-2 to that point, that puts them at 20-20-2. Getting to .500 is of utmost importance. Then they can build for a second half run. On we go. This story is just beginning.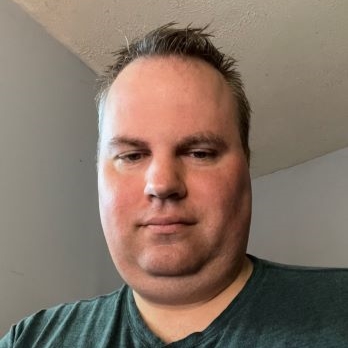 I am a fully credentialed writer who covers the Columbus Blue Jackets, Cleveland Monsters and Erie Otters as well as the Ontario Hockey League and NHL Draft. The 2022-23 season will mark nine seasons with the Hockey Writers. I am also the site's Credentials Manager. Please take note of the updated Twitter handle: @mark_scheig.