Patrik Laine was the star coming to the Columbus Blue Jackets. But the other piece of that trade is showing that he has a lot to offer too.
Jack Roslovic scored his first goal as a Blue Jacket and added an assist to help his team to a 4-3 win over the Dallas Stars on Thursday night. Outside of the scoring, he is starting to impose himself on this team in a good way.
Roslovic is Shining
It was to be expected that it would take some time for Roslovic to get acclimated to his new team, his new teammates and his new surroundings. Now that he's got a few games under his belt, he is starting to show why the Blue Jackets required that he be a part of the Laine/Pierre-Luc Dubois trade.
They feel he will be a great player sooner rather than later.
His goal showed that he can finish when given the opportunity. He found himself wide open in the slot and went off the bar and in to give the Blue Jackets a 2-0 lead. It was a perfectly placed shot.
Then later in the game, Roslovic won a faceoff back to Oliver Bjorkstrand who had a set play with Cam Atkinson to go around the world. Bjorkstrand fed Atkinson for the game-winning goal. It's one thing to win a faceoff. It's another to get it right to your teammate in the midst of a set play.
Roslovic is starting to show the kind of impact he could have in games. He can skate. He can score. He can make plays. Some have questioned if he can play as a top-six center. At least in the early going, he is having a positive effect on the ice. The Blue Jackets are starting to reap some of those rewards.
Related: Blue Jackets Get Hometown Boy in Roslovic
Atkinson has now had a few games playing with Roslovic on a line. He shared what has stood out so far with him.
"I think he's a really calm, cool, collected player," Atkinson said. "He wants the puck and he's in the right position for the most part especially breaking out of the zone and always looking to make a play. He slows the game down which I like. And he can obviously score goals like he showed tonight. But him passing and his vision I think are one of his main assets."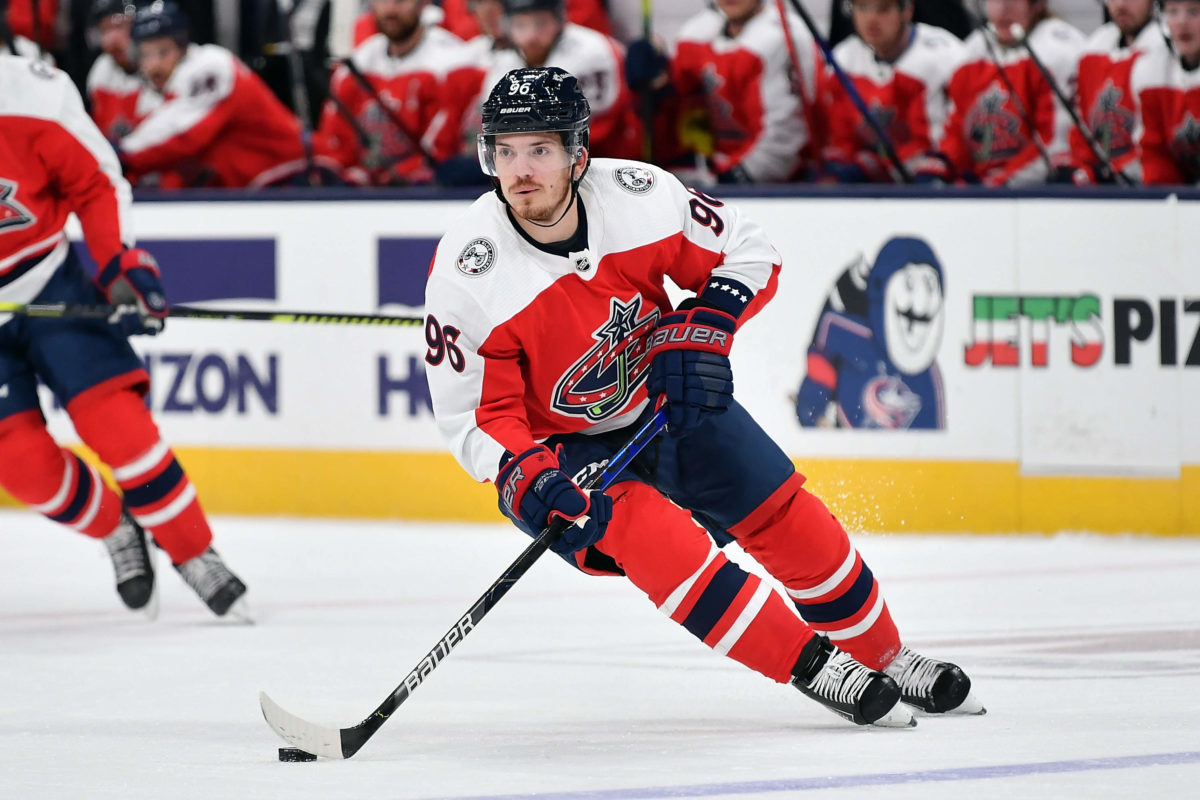 "He's always talking too. He's a relatively young guy. He shows a lot of confidence out there and he's going to continue to get more and more confidence especially him just playing and playing minutes and being on the power play. Sometimes that change of scenery is really good for a player to get another opportunity. I think he's going to be a hell of a player for us for a long time."
Tortorella too has been impressed with what Roslovic has brought to the table early on.
"Jack has made some really good offensive plays and he can skate," Tortorella said. "That's a really important thing for a club is he can skate. (He) made a really good play, it means nothing to you guys (the media), he made a really good play in our end zone where I was happy to see that helped us get out of our end zone…but Jack has played really well here offensively."
The Blue Jackets needed an offensive infusion. At least so far through Roslovic, they've gotten that. Four points in his first five games is a nice start. There's plenty of work and improvement still to come. But we can see why the Blue Jackets wanted Roslovic here. He can make an impact. So far, so good for the hometown favorite.
The GBU: Games 11 and 12
Good: Getting some goals from important guys. Bjorkstrand scored an important goal to open the scoring Thursday on what seemed like a harmless shot. Laine scored his first Blue Jackets' goal on a play where he kept pressing and was able to take advantage of knowing where the puck was. Atkinson scored his 200th NHL goal on a great set play between him and Bjorkstrand. These are the guys that must score on a consistent basis. For one night anyway, they did just that. It's important for them just to get the feeling of scoring back. When asked if his 200th goal meant anything to him, Atkinson flat out said "no." He and the team care more about finding consistency as this season moves on. Let's see if they can now build off of this.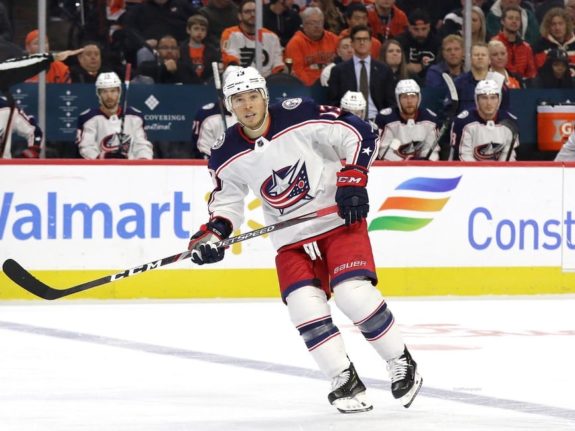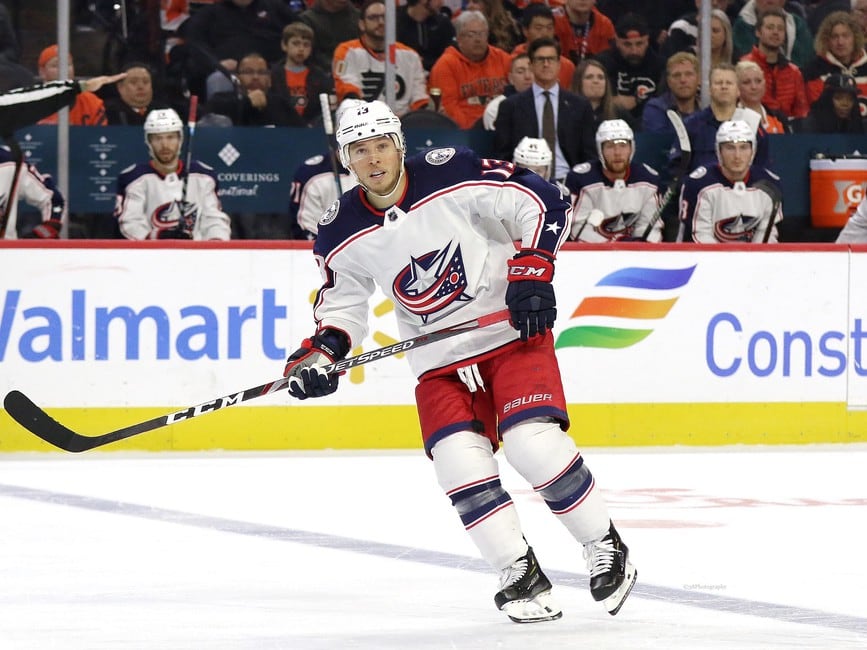 Bad: Breaking out of their own zone. Tortorella alluded to this postgame. The Blue Jackets are struggling in this department. A Seth Jones clearing attempt hits his own teammate and goes right to the Stars for a goal. Passes are not connecting the way they need to. As the season moves on, they need to be much crisper and cleaner with their breakouts and getting out of their own zone. The Stars forecheck had a lot to do with this. They have the speed to be aggressive. But the Blue Jackets need to find ways to go north more consistently while keeping possession.
Ugly: The time after the Blue Jackets' power play ends. Two of the Stars' goals Thursday came after a Blue Jackets' power play. They weren't able to gain momentum from the man advantage. Far too often this has been a pain point. You won't score every time but you can get momentum swinging your way with several scoring chances. They need to be able to piece together shifts after the advantage ends to keep momentum. Instead they're allowing their opposition to gain a lead or get back into a game. They held on Thursday night. But this must be cleaned up.
Side Dishes
Jones recorded his 200th NHL assist with his first period assist on Bjorkstrand's goal.
Korpisalo stopped 25/28 shots after being pulled from Tuesday's game. He was good on Thursday and has been good all season. With Merzlikins day-to-day, it's Korpisalo's net. We'll see how long Merzlikins is out. And we'll see if Matiss Kivlenieks gets a shot in a back-to-back situation.
Meanwhile, Anton Khudobin didn't have his best night and said as much postgame. "I don't know what happened but it wasn't my night. That's how I felt. I felt pretty good physically, mentally, but there's something that wasn't going my way."
The Blue Jackets will enjoy a much needed off day on Friday and will hold a Saturday morning practice in advance of their two-game set with the Carolina Hurricanes starting Sunday.
---
---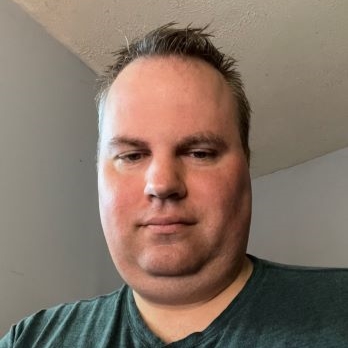 I am a fully credentialed writer who covers the Columbus Blue Jackets, Cleveland Monsters and Erie Otters as well as the Ontario Hockey League and NHL Draft. The 2022-23 season will mark nine seasons with the Hockey Writers. I am also the site's Credentials Manager. Please take note of the updated Twitter handle: @mark_scheig.