The St. Louis Blues are heading into the rest of the season with a 23-25-3 record. They're sixth in the Central Division and 11th overall in the Western Conference. They also limped into the All-Star Break, losing five games in a row and seven of nine.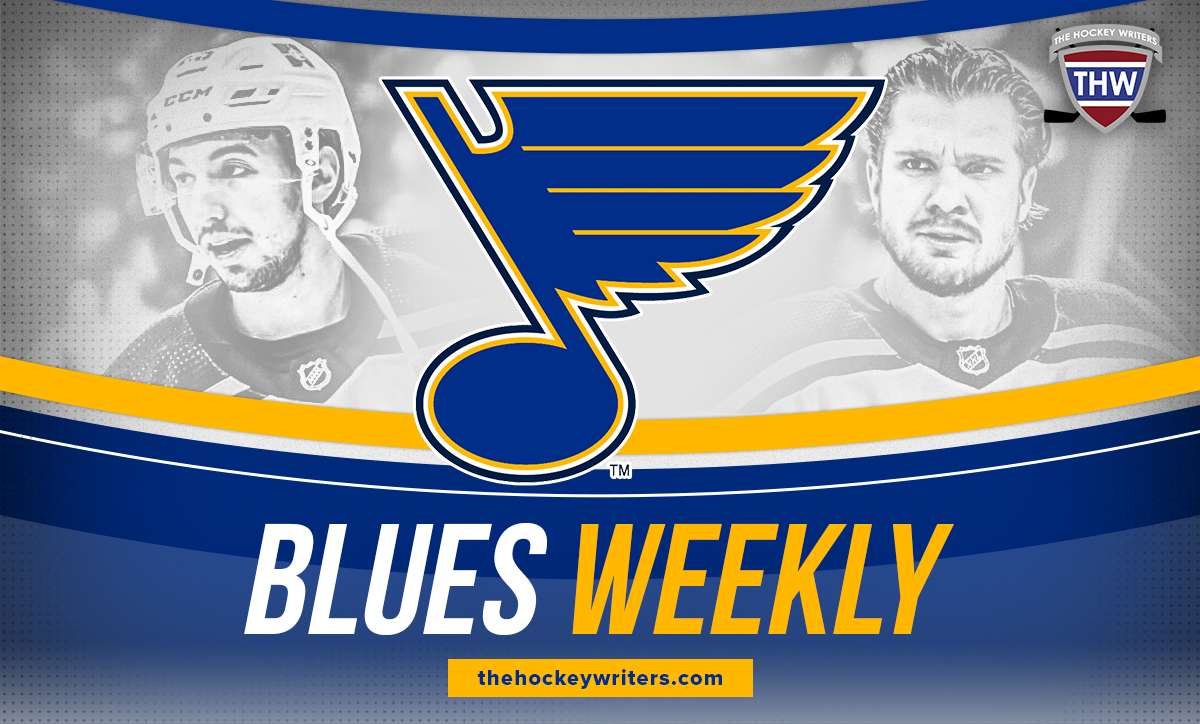 It's pretty clear that the Blues must be sellers at the deadline to retool and reload their roster for 2023-24. This roster has plenty of talent, but they've wildly underperformed this season. They rank 22nd in the NHL in goals per game and 26th in goals against per game. They're not a good team and changes must be made. General manager Doug Armstrong can fix some of his mistakes with moves before the deadline. Let's discuss what is going on in the Blues world right now.
Tarasenko Represents Blues in All-Star Festitivies
There is a near 100 percent chance that this was the last time Vladimir Tarasenko represents the Blues in All-Star festivities. He's set to be a free agent this summer and is one of the biggest names on the trade market right now. He participated in the accuracy shooting competition and two All-Star tournament games as the Central Division team lost in the finals. In the accuracy shooting competition, he bowed out in the first round after finishing seventh out of 10 competitors.
---
Latest News & Highlights
---
As for the three-on-three tournament, he had two assists between the two games. He has been selected to the All-Star Game four times in his career with the Blues. He could have easily been an All-Star last season, but this was his first appearance since 2017. It's a great honor and a great way for him to go out as a Blue if he is traded. It'll be weird to see Tarasenko wearing another uniform, but that's the current reality.
Blues Need to Trade All Rentals
Two weeks ago, in my edition of Blues Weekly, I stated that the Blues would sell at the deadline. For this week's deadline discussion, my take is that they must trade all five of their rentals. The roster retool should involve giving prospects a chance and using assets acquired in a trade to make moves this summer. I also wouldn't rule out the Blues re-signing a player in free agency that they trade at the deadline either.
Related: NHL Rumors: Blues, Golden Knights, Blackhawks, Oilers, Sabres
It starts with Tarasenko, who has not been thrilled with the organization for a couple of years. He brings plenty of value to the table, despite a down season in 2022-23 overall. Any playoff contender that is looking for a goal scorer should call the Blues to discuss Tarasenko. He's got 90 playoff games under his belt and 41 goals. I think there will be plenty of teams calling, but the asking price will determine how many teams are involved. Off the bat, I'd expect the Carolina Hurricanes and New Jersey Devils to be big players for Tarasenko. The Hurricanes lost Max Pacioretty after he had just returned from injury. The Devils are likely to be major players for San Jose Sharks winger Timo Meier, but if the price is too high they could pivot to Tarasenko. I have no doubt that he will be moved by the deadline.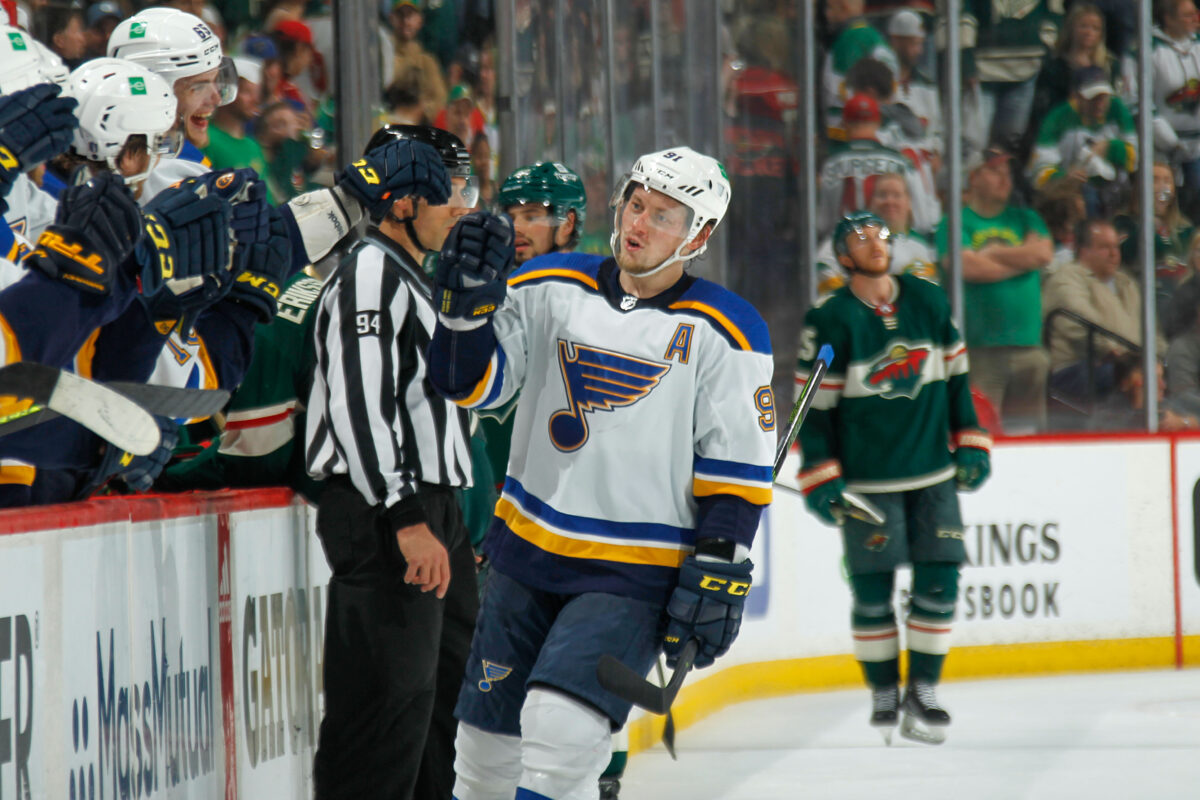 The next big rental is Ryan O'Reilly. The Blues captain has elite numbers in the playoffs. In 64 playoff games, he has 22 goals and 56 points. Last season, he had 12 points in 12 playoff games. On top of those stats, he won the Conn Smythe Trophy for the playoffs' most valuable player in 2019 when the Blues won the Stanley Cup. Any team that needs a center should be interested in O'Reilly. The Toronto Maple Leafs are the big-name team that could be in on him.
The next rental is Ivan Barbashev, who is set to get a raise from his current $2.25 million salary cap hit. He has struggled a bit this season after a career year in 2021-22, but his physicality and experience should allow the Blues to fetch a nice return. He's appeared in 50 playoff games and was a big part of the Blues' hard-nosed style in 2019.
The final two rentals are center Noel Acciari and defenseman Niko Mikkola. Acciari has been terrific in his role for the Blues. Teams that need a bottom-six center should be calling the Blues for his services. I wouldn't dislike the Blues re-signing him instead of trading him, but I'd also like to see them strike while the iron is hot. His value right now is as high as they could have imagined going into the season. He's got 10 goals in 51 games while playing bottom-six minutes. He also has 54 playoff games under his belt. The Vegas Golden Knights are expected to be major players for Barbashev and Acciari.
The Blues have way too many defensemen right now, and most of them shouldn't be playing either. With Mikkola set to be a free agent this summer, it makes a lot of sense to get what you can in a trade now. He's a big-body, physical defenseman that does a lot well on the defensive side of the game. The Blues probably wouldn't get more than a fifth-round pick for him, but that could go a long way in future moves. Any defenseman in the organization should be tradeable if a team calls about them. Armstrong has a lot of work to do in the coming weeks.
Blues' Week Ahead
Saturday: vs. Arizona Coyotes (16-28-6, 38 points), 7 PM
The Blues return from the break with one game this week. They're still on a five-game losing streak and lost 5-0 to the Arizona Coyotes before the break. With O'Reilly set to return soon, every Blues rental will be under the microscope in the next few weeks. It'll be interesting to see how the team responds to all the noise outside of the building right now. Head coach Craig Berube has an odd coaching job ahead of him in the next few weeks with trades coming soon.
---
---