Summer is over and the 2023 NHL offseason is now in the rearview mirror. It has certainly been an interesting few months for the Boston Bruins since the team was booted in the first round of the playoffs by the eventual Eastern Conference champions, the Florida Panthers.
Related: 3 Bruins to Watch at 2023 Training Camp
Going into last season, there were major personnel changes around the team as former head coach Bruce Cassidy was replaced by Jim Montgomery. This offseason saw few changes to the front office and coaching staff, but some pretty significant changes to the roster. It was a fairly eventful offseason, though not necessarily in the ways fans would have liked.
June 26: Hall and Foligno Trade
The first major move of the 2023 offseason for the Bruins came in the days leading up to the 2023 NHL Draft. With the team pushing right up against the salary cap, general manager Don Sweeney needed to clear up some space for signing restricted free agents (RFAs) Trent Frederic and Jeremy Swayman. As a result, Taylor Hall and the rights to approaching unrestricted free agent (UFA) Nick Foligno were traded to the Chicago Blackhawks. In return, they received two young defensemen, Ian Mitchell and Alec Regula.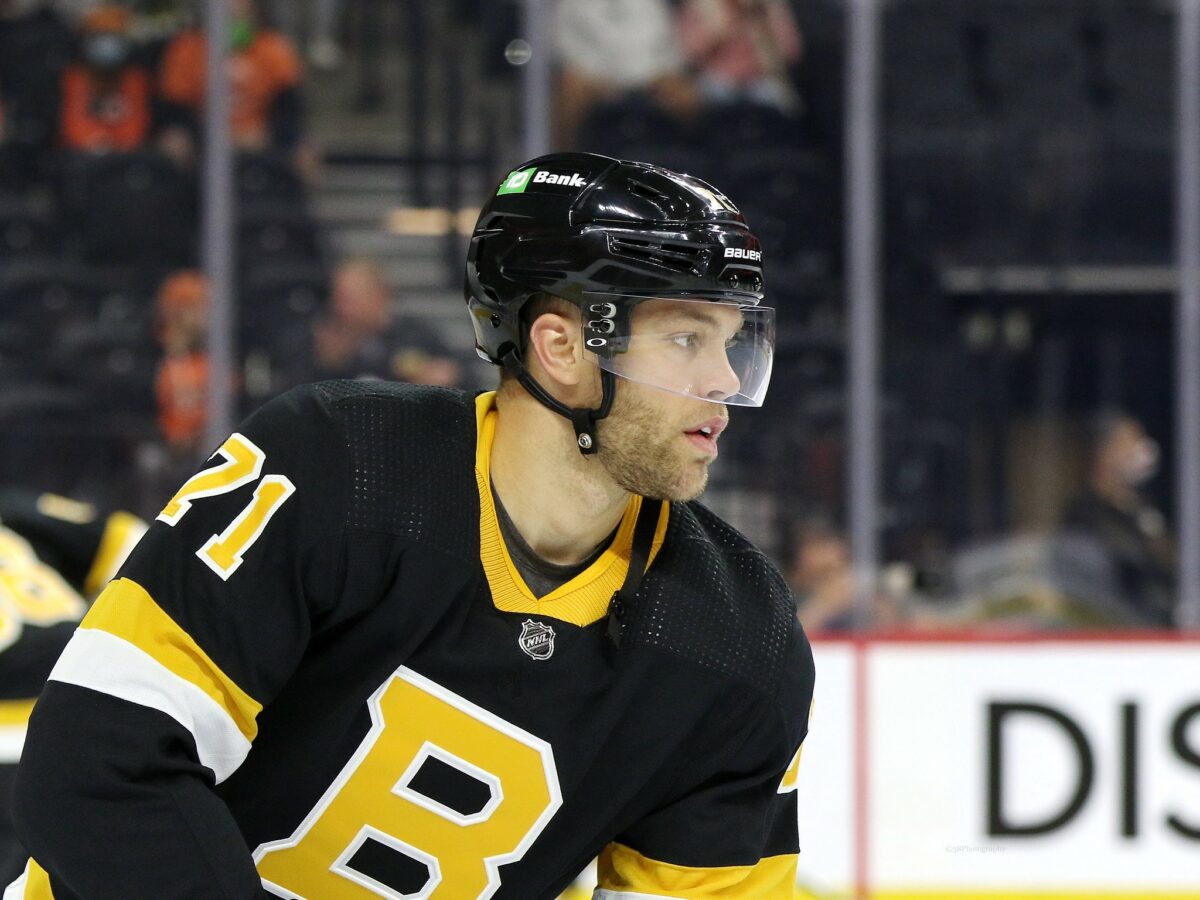 Hall had a very solid tenure in Boston and demonstrated great maturity as a player last season when he was bumped down to the third line. He played an important part in the Bruins' ability to get production out of all four lines. Foligno also performed well last season after a poor showing in the 2021-22 season. 
While it would have been nice to get a bit more of a return for a player like Hall, the Bruins didn't have much leverage given their cap situation. We'll see how Mitchell and Regula perform at training camp next week as both have the potential to grow into decent NHL defensemen, but haven't had much success so far in their careers. 
June 28 – 29: 2023 Entry Level Draft
This year, the NHL Draft took place in Nashville and saw the Bruins make five selections. Due to their trade with the Washington Capitals at the 2023 Trade Deadline, they did not have a first-round pick nor did they have a second-round selection from their trade for Hampus Lindholm in 2022. Their first selection came at pick number 92 with center Christopher Pelosi.
It was overall a pretty quiet draft from the Bruins. After some speculation that they may make more trades, possibly involving roster players, they ended up just keeping their heads down and focusing on continuing to build up their pool of center prospects. In light of the news that came out a few weeks later, it's quite obvious why the center position was at such a forefront in their minds. Three out of five picks were centers. This comes after the 2022 Draft that saw them select three centers as well.
July 1: Free Agency
The Bruins made several deals at the start of free agency, but none of them were big, splashy long-term deals with huge names. The biggest deal of course was the return of Milan Lucic on a one-year, $1 million contract. This was just in time for him to be part of the team for the centennial, one of several current members of the roster to be part of the 'Historic 100.'
Forward James van Riemsdyk and defenseman Kevin Shattenkirk were signed to similar deals. Morgan Geekie, the youngest of their free agency signings at 24, was brought in on a two-year, $2 million deal. Rounding out their free agency signings from this offseason is Patrick Brown on a two-year deal that carries an average annual value (AAV) of $800,000.
The bigger names were the ones that the Bruins lost in free agency. The three players they brought in at the last trade deadline, Dmitry Orlov, Garnet Hathaway, and Tyler Bertuzzi, signed deals with the Carolina Hurricanes, Philadelphia Flyers, and Toronto Maple Leafs respectively. Defenseman Connor Clifton signed a three-year, $10 million deal with the Buffalo Sabres, and fourth-liner Tomas Nosek signed with the New Jersey Devils.
---
Latest News & Highlights
---
In addition, the Bruins also saw the departures of some guys who had seen some action in the NHL, but mostly played last season with the Providence Bruins in the American Hockey League (AHL). These departures include Vinni Lettieri, Jack Ahcan, Joona Koppanen, Mike Reilly, Connor Carrick, and Chris Wagner. 
It is not a surprise that any of these guys signed elsewhere. As already mentioned, the Bruins are right up against the cap and did not have the space to make many big contract signings, particularly when they had RFAs Frederic and Swayman to take care of. The front office simply did not have much wiggle room this summer and had to let these guys go, as much as fans would have liked to see some of them re-sign, particularly Bertuzzi, who was arguably the MVP of the team's short postseason. 
July 25: Patrice Bergeron Retirement
The biggest departure from the team this summer wasn't any of the guys who left in free agency, but rather the retirement of the team captain, Patrice Bergeron. He leaves as a six-time Selke Trophy winner and third overall in team history in points, trailing only Ray Bourque and Johnny Bucyk. In 1,294 games, all with the Bruins, he registered 427 goals and 613 assists for 1,040 total points. In addition to his name on the Stanley Cup, he also has two Olympic gold medals representing Team Canada.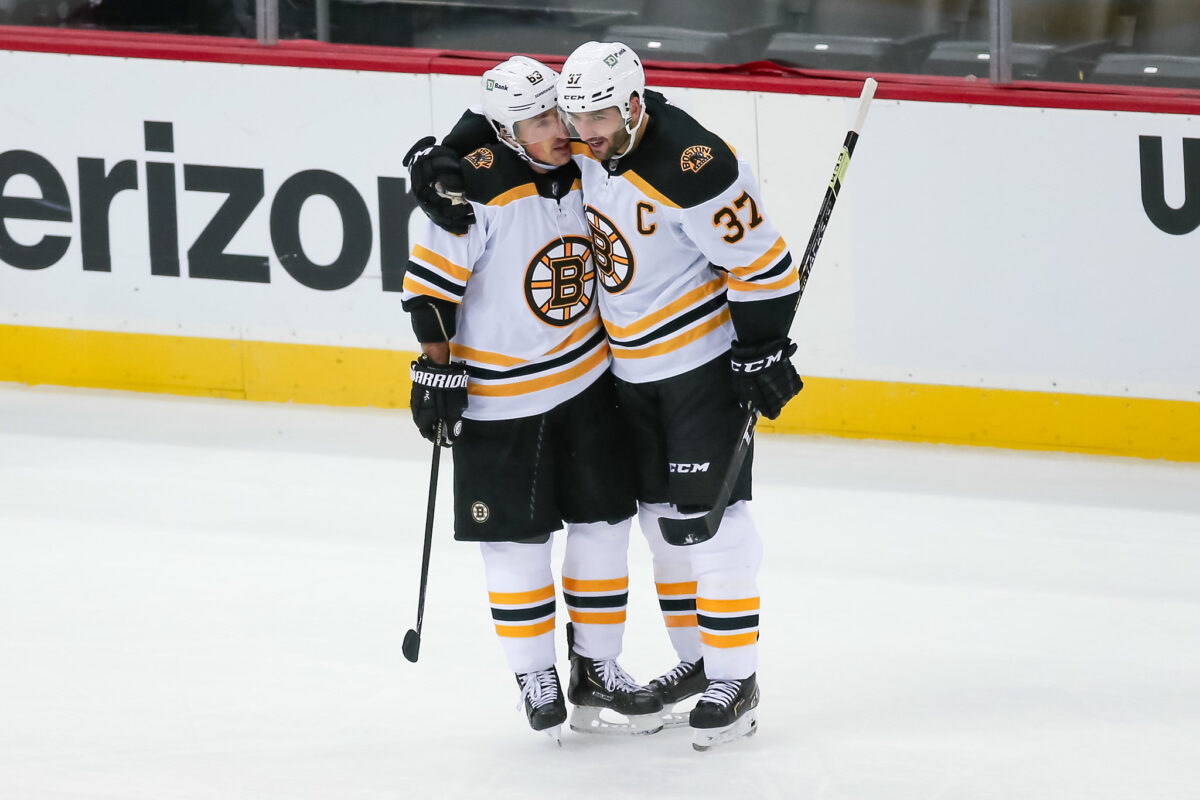 Bergeron is a future Hall of Famer who will have his number retired by the Bruins one day soon. He is not a player that can be replaced and the team will struggle in his absence. With their failures to draft and develop centers in the last several seasons, the team doesn't have a ton of options. The center position this season will rest on the shoulders of Charlie Coyle, who found success on the third line last season, and Pavel Zacha, who had his breakout in 2022-23 while playing on the wing and will now move back to center.
Aug. 1: Frederic and Swayman Contract Extensions
The two main restricted free agents the Bruins had this summer were Frederic and Swayman. With the cap situation, it was a given that there would be challenges. The team was able to avoid an arbitration hearing with Frederic, signing him to a two-year deal that carries an AAV of $2.3 million. They did have a hearing with Swayman and he was awarded a one-year contract worth $3.475 million. 
The contracts are what was to be expected. Both still have some growing to do as players, so it wouldn't be beneficial for anyone at this point to sign them to long-term deals. In Swayman's case in particular, since he is presumed to be the planned goaltender for the foreseeable future, it also gives the team some wiggle room to free up cap space for the next contracts to come.
Aug. 15: David Krejci Retirement
If the retirement of Bergeron wasn't enough of a gut punch to the city of Boston, David Krejci's retirement a few weeks later certainly drove the knife in a bit deeper. While he had previously left the team to play in Europe for the 2021-22 season, it was still a tough moment to see another memorable player step away from the game.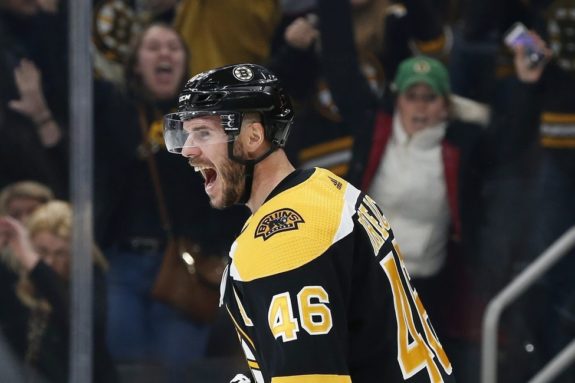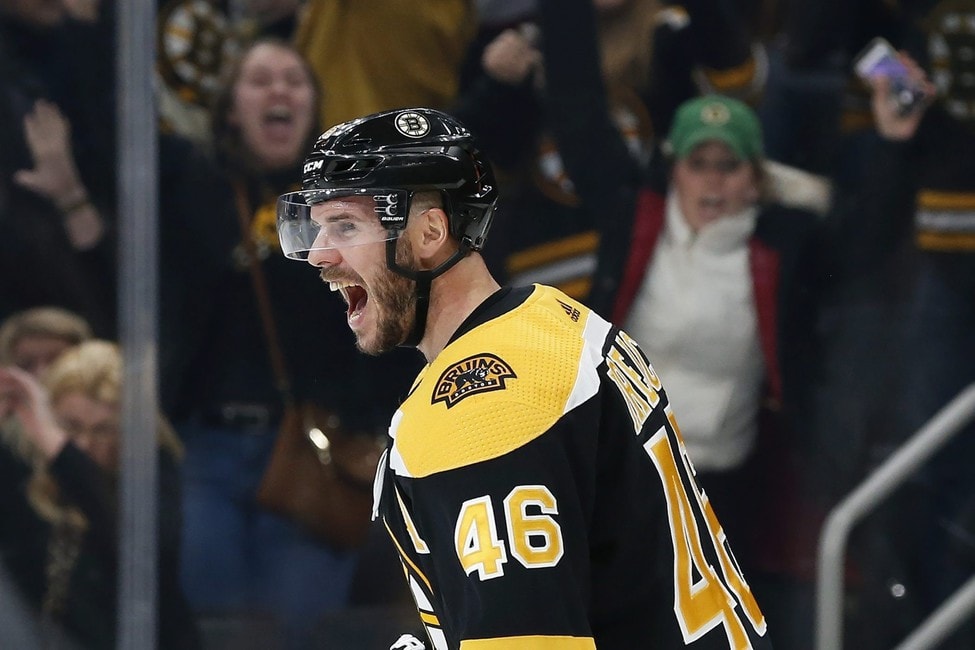 In 15 seasons, Krejci played 1,032 games and registered 786 points, good for ninth place on the Bruins all-time point scorers list. He was also a vital member of the 2011 Stanley Cup championship-winning team. His return to the NHL for one last season in 2022-23 played a big part in the team's success last season, and like Bergeron, will not be easy to replace. But, I truly wish both of them the best in retirement!
2023-24 Season is Here
The new season is beginning with rookie camp starting this week and training camp beginning next. With it being the centennial season, the team has a number of events planned. Just this week, they revealed their "Historic 100" and will be revealing an All-Centennial Team on Oct. 12.
Related: Bruins Enter 2023-24 NHL Season With Less Expectations
While it was an offseason marked more by losses than gains, there is still plenty to be excited about with this team. How will Coyle and Zacha do centering the top two lines? How will Pastrnak follow up his incredible 2022-23 season? With Charlie McAvoy starting the season healthy, what will he be able to do this season?
The 2023-24 season will officially open on Oct. 11 when the Bruins take on the Blackhawks at TD Garden. Make sure to stay tuned to The Hockey Writers throughout the historic season.