After a relatively quiet offseason, the New York Islanders' roster remains essentially unchanged. With the 2023-24 NHL season fast approaching, we look at the Islanders' roster to see what we can expect from each player individually and how their play will impact the club.
Today's player projection focuses on Islanders' captain Anders Lee. Last season, he scored a respectable 28 goals, but with a $7 million salary, more is expected. However, is it fair to expect more from a player who has only scored more than 30 goals twice in 11 NHL seasons?
Lee, the "Life of Islanders" Offers Consistency and Leadership
The Islanders drafted Lee in the sixth round, 152nd overall, at the 2009 NHL Entry Draft. Being such a late-round selection, he has already exceeded career expectations by scoring 20 or more goals seven times. Despite that, the offensively challenged Islanders are looking for more from their captain. While he is now six seasons removed from his career-best 40 goals in 2017-18, the hope is that he can replicate that type of success in 2023-24.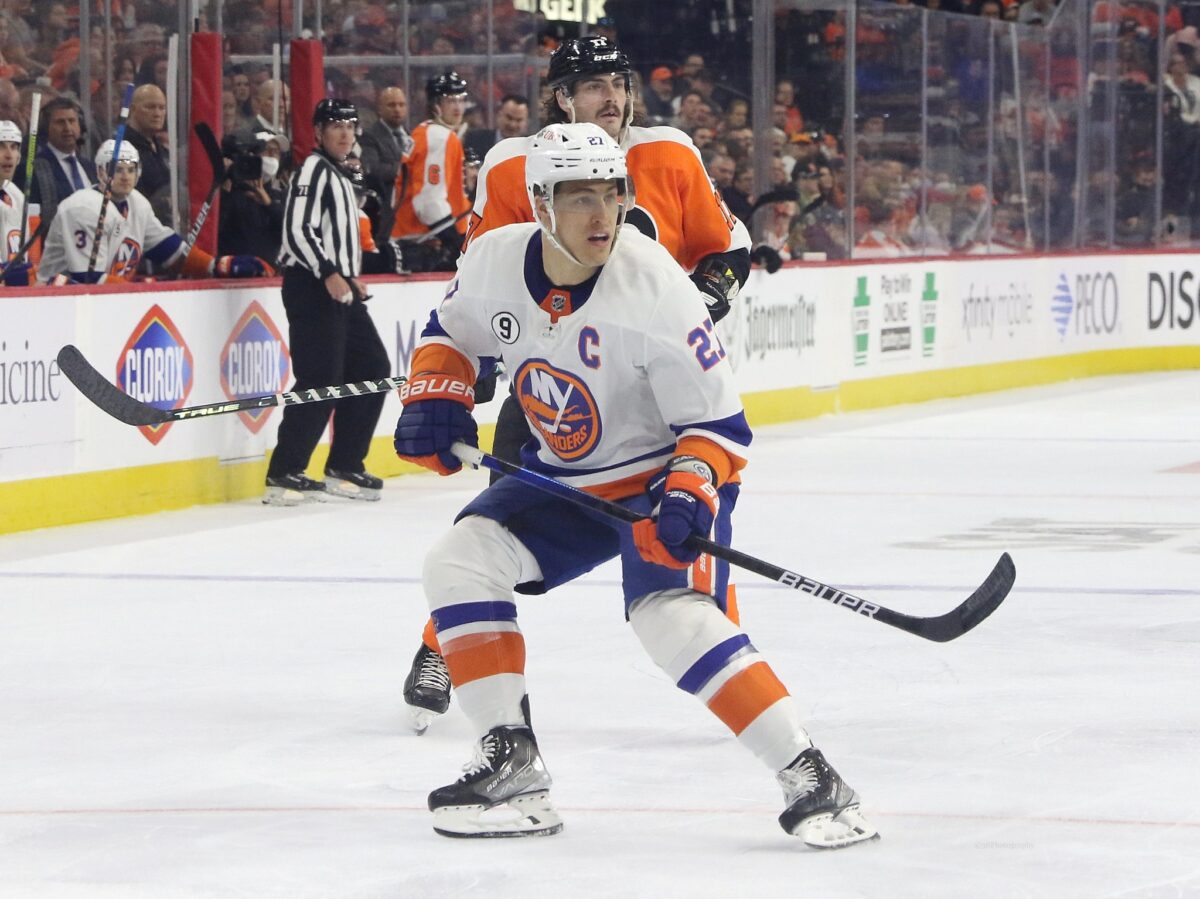 Expecting Lee to hit the 40-goal mark might be wishful thinking, as he has averaged 28 goals in the eight seasons when he's played 68 games or more. He followed up his career year with 28 goals and 23 assists in 2018-19, and on July 1, 2019, management signed him to a massive seven-year, $49 million contract extension, making him the highest-paid player on the team at the time.
Since then, he has been a model of consistency, surpassing the 20-goal mark each season, aside from the 2020-21 campaign when he suffered a season-ending knee injury. "He's the life of our team, and he leads us," Islanders center Casey Cizikas said about the injury. "He's one of the best character guys in our dressing room, and guys look up to him. That's why he's our captain, so losing him definitely hurts. Guys have big shoes to fill, and we're going to continue trying to push forward and do as well as we possibly can."
Related: Islanders' 2023-24 Player Projections: Bo Horvat
---
Latest News & Highlights
---
Although his goal-scoring ability is a great asset, his leadership qualities are just as important. When former head coach Barry Trotz was hired, the Islanders were searching for the next captain following the departure of John Tavares. Trotz called each player to learn more about them and ended by asking them who they would name as captain if given the opportunity. "And it was almost unanimous that Anders would be the guy, so that tells you all you need to know as a coach or a fan or anybody in hockey that there's a lot of respect there for the way he plays, the way he handles himself, and the way he takes care of himself," Trotz said. Lee will be leaned upon as a leader to answer the call when the club needs that big goal or his teammates need extra motivation.
Lee Is One of the Islanders X-Factors
The Islanders' downfall last season was mainly due to their offensive shortcomings. Several one-goal games determined their first-round playoff series against the Carolina Hurricanes. With an improved attack, premier goaltender Ilya Sorokin can lock down many more victories for the club.
This is where Lee can become one of the team's X-factors this season. While playing alongside Bo Horvat and Mathew Barzal on the top line, provided the trio can build chemistry early on, he'll have a great chance to score 30 or more goals. Surpassing his previous career-high of 62 points could also be a realistic possibility, as he should also chip in more assists while skating alongside Horvat, who brings a scoring touch the Islanders have been searching for. A solid offensive performance from Lee will go a long way for the Islanders' playoff hopes.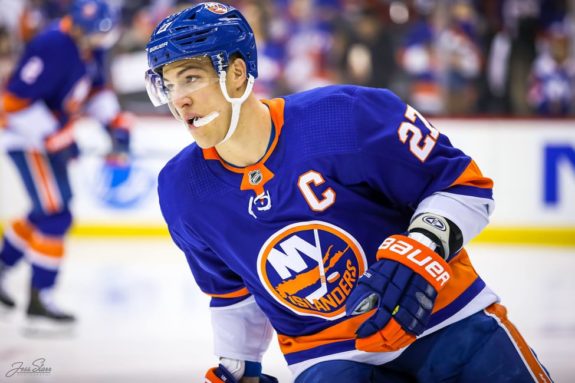 Lee's offense could have a trickle effect down the lineup and take the pressure off others to contribute as much secondary scoring. Forming a threatening top line will result in better matchups for Brock Nelson and Kyle Palmieri on the second line. Another area in which the Islanders are looking for vast improvement is the power play. If he can score ten or more power-play goals (PPG), it will go a long way to helping what was a disastrous man-advantage last season. Lee scored a career-best 14 PPG during his 40-goal campaign, and the hope is that he can reach similar numbers after scoring just six last season.
Lee's Projections for the 2023-24 NHL Season
ESPN's stat projection for this season was very modest for Lee, if not insulting, as they project him to score 23 goals and 15 assists in 70 games. However, many of their projections were low, meaning they might have leaned toward the safe side. The Hockey News ranked Lee 192nd on the Top 300 Fantasy Hockey Rankings, saying, "Good chance to score around 30 goals, 200-plus shots, and 100-plus hits. The Isles are boring, yes, but sometimes that's good in fantasy because that means they're dependable."
Related: Islanders 2023-24 Player Projections: Mathew Barzal
Based on his career numbers, there is no reason to believe Lee won't have another consistent season. However, his production will depend on whether or not he stays on the Islanders' top line. Still, I expect him to score 32 goals and earn a 55-point season.