With time winding down until the New York Islanders open the 2023-24 season, and after a relatively quiet offseason, their roster remains essentially unchanged. As part of looking ahead to the coming NHL season, we'll look at the Islanders' roster and see what we can expect from them during the upcoming campaign.
Today, we look at Mathew Barzal and what realistic expectations for him should look like. Barzal is the most dynamic player on the Islanders' roster and will play a significant role in the club's playoff aspirations.
Barzal Looking to Regain Rookie Season Form
Barzal had a rookie season for the ages and took home the Calder Memorial Trophy as the NHL's top rookie. He collected 22 goals and 63 assists for a career-high 85 points. Since then, he has been unable to replicate that level of offensive production. His next-best point total came during his sophomore season with 62 points. Last season, despite missing 24 games due to a leg injury, he averaged 0.88 points per game (P/G), the best P/G average since back in his rookie season.
Related: Islanders Need Explosive Season From Barzal
Barzal has had some difficulty remaining healthy since his rookie season, which will be crucial to his success this season. He has only been able to complete the entire regular season schedule twice in his seven-year career. While enjoying a healthy season played a significant role in his dynamic rookie season, coincidentally, it was also John Tavares' last year with the franchise. Anders Lee also had a massive 40-goal season during Barzal's rookie campaign, including 14 on the power play, where Barzal's playmaking abilities were displayed.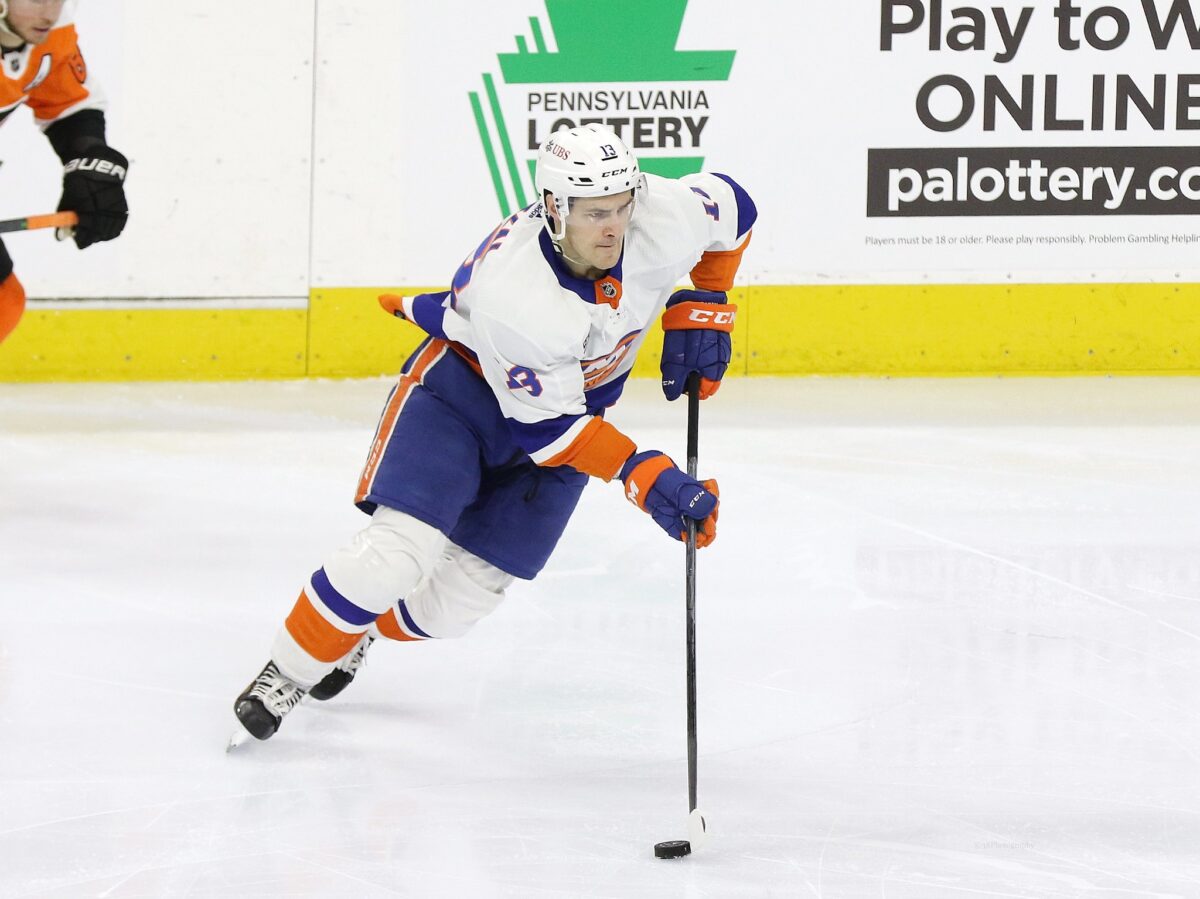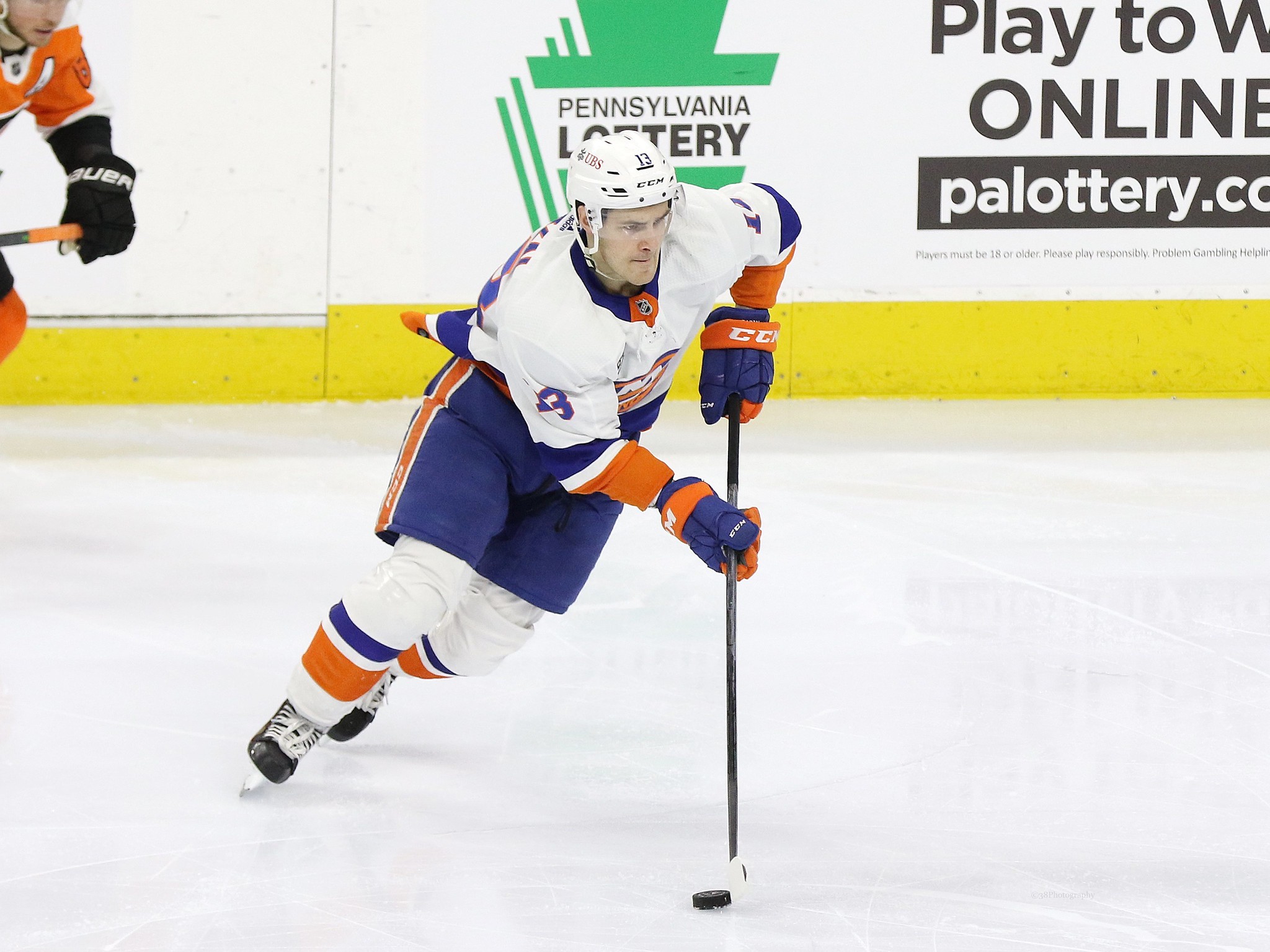 With Tavares jettisoning from the franchise to the Toronto Maple Leafs, Barzal was left with a massive weight on his shoulders as the face of the Islanders franchise. Now entering his eighth NHL season, Barzal is ready to carry the workload and fulfill the potential he demonstrated as a 20-year-old rookie.
Barzal Finds New Linemate in Bo Horvat
General manager Lou Lamoriello landed one of the biggest names on the trade market last season in Bo Horvat. The addition of Horvat provided head coach Lane Lambert with more options regarding his forward lines, and ultimately, he paired him with Barzal. While the sample size is too small to assess the potential chemistry between the two, the outlook is promising for an Islanders squad that desperately needs more offensive output this season.
Related: Islanders' 2023-24 Player Projections: Bo Horvat
---
Latest News & Highlights
---
With the season fast approaching, it appears Barzal will remain on Horvat's wing for the coming season. The two could create a dynamic duo while playing together for the first entire season. Horvat has proven during his time with the Canucks that while playing with an elite playmaker (Elias Pettersson), he can score goals with the best of them. Horvat's strong two-way play will also allow Barzal to focus more heavily on the offensive side of the game.
Barzal's Projections for the 2023-24 Season
When considering the elevated performance Barzal provided through 58 games last season, it should be expected for him to continue to return to his rookie form and produce at nearly a point-per-game average. After signing a massive eight-year contract extension with an annual average salary (AAV) of $9.15 Million, he is the highest-paid player on the team and will be expected to prove his worth.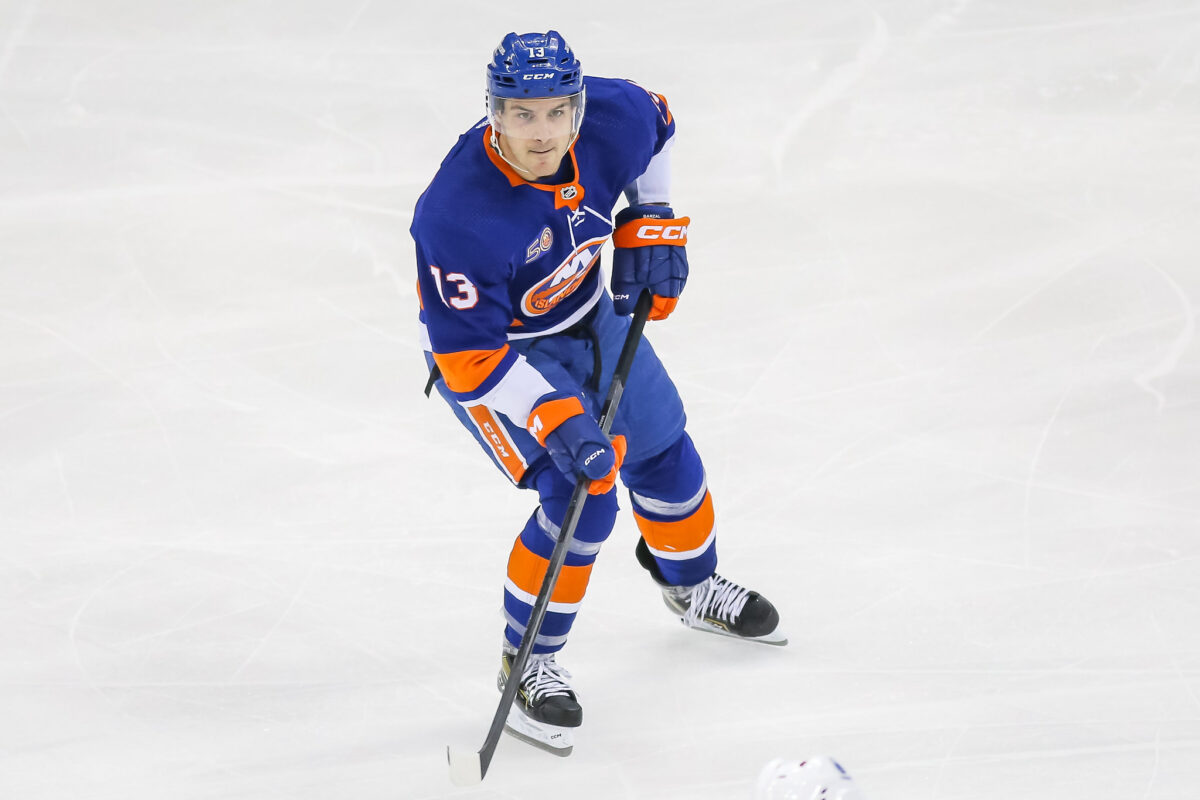 The 26-year-old is entering the prime years of his career, and barring any major injury setbacks, there is no reason why he can't surpass the 80-point mark this season. Despite the potential of sliding over to the wing instead of his natural position as a center, Barzal isn't concerned. "That's ultimately not my decision," Barzal said during his exit interview after the season. "Whether I'm wing or center, if Bo and I are on the ice together, we'll be able to create… I've been a center for 15 years, so I wouldn't say I was extremely natural right away, but playing with Bo… [he] makes it easy because they're in the right positions. They're predictable." ('Mathew Barzal future as winger next to Bo Horvat uncertain: 'We have flexibility,' AMNY, July 1, 2023).
Despite ranking well behind Horvat (56) on ESPN's Fantasy Hockey top 300 player rankings, Barzal (ranked 130th) will lead the Islanders offensive attack this season. While ESPN projects Barzal to finish the season with 18 goals and 46 assists for 64 points, I feel much more optimistic about his play in the upcoming season. Look for Barzal to return to his rookie form with 24 goals and 57 assists for 81 points.
---

---