Just days before NHL Free Agency began, a friend of mine said Brad Richards would be fun to see in Hockeytown. I disagreed, stating Detroit's money should be used to sign defenseman Mike Green.
[RELATED: Red Wings Sign Mike Green to 3-Year Deal]
Less than 48 hours later the Red Wings had signed both of the aforementioned veterans. While I never expected GM Ken Holland to have interest in Richards, the move is just what the Wings needed.
[RELATED: Brad Richards Signs Deal with Detroit]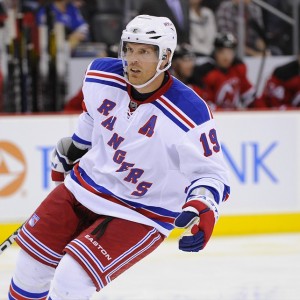 The more I thought about it, the more I enjoyed the addition of the 2004 Conn Smythe winner with two Stanley Cups on his résumé.
Bought out by the New York Rangers last summer, Richards signed a low risk, high reward contract with the Chicago Blackhawks and put up a respectable 37 points (12 G, 25 A) in 76 games while playing third line minutes.
Richards tacked on another 14 points during 23 playoff games and had his name etched on the Cup for a second time.
The Go-To Guy
With the news of star center Pavel Datsyuk missing time due to ankle surgery, Richards will be the number one center for the Red Wings until Datsyuk returns.
[RELATED: Brad Richards Key to Red Wings' Early Success]
After taking the Tampa Bay Lightning to seven games before going home, Holland said he is confident that this group of guys has the ability to make a Cup run.
That run would be in jeopardy if the Red Wings hypothetically went into the season with Riley Sheahan as the team's interim number-one center.
That's where Richards fits in, filling a role he is familiar with while allowing Henrik Zetterberg to play as a left wing, where he is almost certainly more comfortable playing.
When Datsyuk does return, Richards will become the stable second-line center they had hoped for in Stephen Weiss. This move also allows Detroit to play Riley Sheahan as middleman on the third-line where his two-way game will go a long way while allowing him to develop his offensive game.
A Veteran Presence
While Detroit has been one of the oldest teams for average age over the past decade, Detroit's youth movement has created a lack of seasoned veterans on the roster.
Proven winners including Nick Lidstrom, Tomas Holmstrom, Kris Draper, Brian Rafalski, Brad Stuart, Chris Osgood and more have moved on.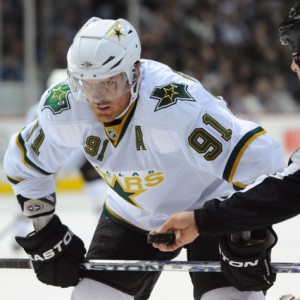 The youth in Detroit has been obvious during the past two playoffs and a proven winner in Richards can bring ease and experience to guys like Tomas Tatar and Gustav Nyquist who seem to be taking the Pavel Datsyuk path into the NHL playoffs (learning the hard way).
Richards is another leader for a team that follows Zetterberg, Datsyuk and Niklas Kronwall. While his point-per-game play may be in the past, Richards will bring insight, experience and leadership to the young players and can help them continue to build their careers.