In part one of our series on advertising in hockey we chronicled rinkside advertising, including rink board displays, on-ice ads and jersey and arena sponsorship. 
We continue our journey through the world of hockey advertising by taking a look at broadcast, online and print ads as well as emerging formats.
Broadcast Advertising
We can all reflect on ads that have captured our attention (not necessarily in a positive way) whether it be an irritating ad for a local car dealership that runs repeatedly or it be a more iconic brand such as the Bud Ice Penguin, which ran during ESPN National Hockey Night.
Before we can fully understand radio and TV advertising, we must first take a step back and look briefly at the history of hockey broadcasting. The first electronic transmission of a hockey game occurred via telegraph in the 1890s. On February 8, 1923 the first radio broadcast of a hockey game was made by CFCA, a radio station owned by the Toronto Sun. Six days later, the station carried the first broadcast of an NHL game, which featured a bout between the Toronto St.Patricks and the Ottawa Senators.
A few decades forward, the first TV broadcast of a hockey game happened on October 11, 1952 when the Montreal Canadiens faced off against the Detroit Red Wings. Today, TV broadcasting is a major part of the game, and therefor, so are TV commercials. There are rules put in place that mandates three commercial breaks per period, which lengthens the duration of the game and gives players more time to recuperate.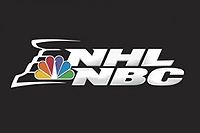 TV has become an enormous revenue stream for hockey, especially the NHL. Currently, the NHL is under a 10-year  U.S. broadcast contract that runs through the 2020-2021 season with NBC Sports Group that pays outs $200 million a year. In Canada, the NHL is in the midst of a 12-year contract with Rogers worth $5.232 Billion (Canadian), which runs through the 2025-26 season.
These TV networks then sell advertising space during NHL telecasts to generate revenue of their own, and this is where the commercials come in. Some of the advertisers airing TV commercials during NHL telecasts include: Enterprise, Bridgestone, Coors Light, Gatorade and Honda, just to name a few. Below is a spot from the NHL's History Will Be Made campaign, a personal favorite.
Online & Print Advertising
Just like any other topic, hockey related publications make most of their revenue through advertising, be it a printed magazine or a digital platform. These forms of advertising – digital in particular – can be very complexed and nuanced, so for the sake of this article we'll keep it on the surface level.
The most common form available in magazines are standard full-color ads, which vary in size but are typically sold as full-page ads and vary in price depending on where it is placed. Typically, ads on or inside the back and front covers as well as near the centerfold are the most pricey.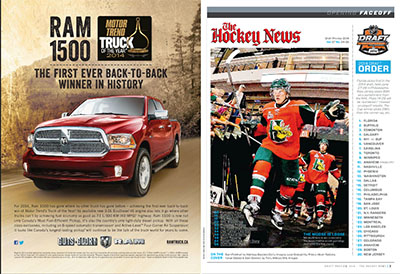 When it comes to digital advertising, the sky is the limit. Ads can be static or dynamic, simple banners or full-page takeovers, can be text, image-based or video and can either be purchased individually or in volume done either through manual insertion orders or through automated buying and selling. While digital ad formats continue to evolve, the most common form is still the banner ad. For example, NHL.com offers four banner sizes to advertisers: 728×90, 300×250, 160×600 and 120×240 pixels.
Emerging Advertising
As technology has evolved, so has the forms of advertising available. This means new revenue streams for hockey and hockey related media. Some examples include dynamic digital rinkside board ads (which allow for different ads to be displayed during the same game), virtual ads on the glass (which television viewers see) and video game advertising. The first iteration of the virtual ad technology was tested by the New York Rangers and MSG Network in 2008-09.
To put revenue into perspective, the Philadelphia Flyers first started selling the ad unit during the 2010-11 season and generated north of half a million dollars throughout the season. The Flyers paid $2,700 a game in production costs to Sportvision, the firm that the NHL uses to operate the virtual sign system. The Flyers then sold the space for $3,500 a game to advertisers such as Verizon, McDonald's, Toyota and Geico.
Another very interesting new advertising opportunity lies within EA Sport's NHL 15. The ads along the boards and on the ice are actually negotiated specifically for the game, in addition to the prior existing arena sponsorships which are also featured. Some of the game's advertisers include Tim Hortons, Gatorade and Honda.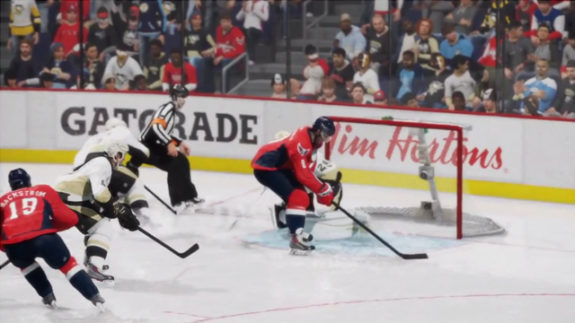 Love them or hate them, advertising is a major part of the game and is a significant revenue stream. What are some of your favorite hockey related ads?