It has been a long four and a half months since the Boston Bruins were eliminated in stunning fashion in the first round of the Stanley Cup Playoffs last April by the Florida Panthers. Since that night, the Black and Gold have gone through a roster overhaul and they are going to look quite different when training camp begins on Sept. 20 at Warrior Ice Arena.
Now that the 2023-24 NHL season is upon us, it's time for the first edition of the Bruins 3 Up, 3 Down for the new season.
Stock Up: Jake DeBrusk Wants to Stay in Boston Beyond 2023-24
In a recent interview with NHL.com, Jake DeBrusk spoke about wanting to remain with the Bruins beyond this season. He enters the season on the final year of a two-year $8 million contract that carries a $4 million average annual value (AAV) and is coming off a 27-goal season which tied his career-high, but if not for an injury in the Winter Classic last January against the Pittsburgh Penguins that cost him six weeks, he would have more than likely set a career-high in goals.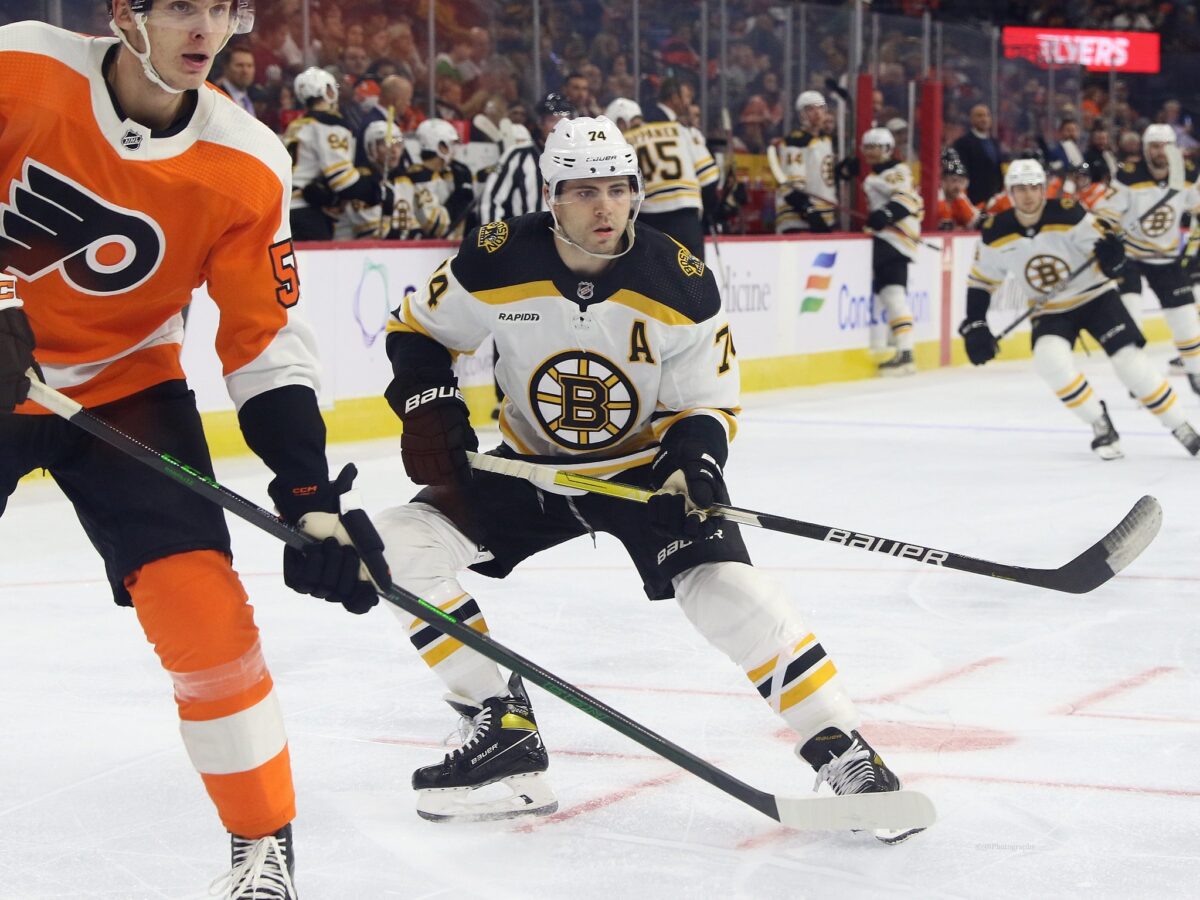 "I'm hoping to stay [with the Boston Bruins]. It's the only team that I know and the team that I grew up with," DeBrusk said. "Hopefully it goes in that direction, and we'll see how it goes. That's why I have an agent (Rick Valette), and I told him I wanted to stay out of this one and in time, it'll be nice when it all gets done."
"It's not my first time going through this. It's my third time my contract is up with them (he also signed a two-year, $7.35 million contract Nov. 23, 2020)," DeBrusk said. "I kind of know what to expect, although it's a little bit different with now being a UFA. I'm not too focused on that. I've kind of tested the waters before and I'm just going to focus on hockey."

It has not always been smooth for DeBrusk in Boston as it became public that he requested a trade through his agent in November of 2021, but general manager (GM) Don Sweeney held onto the 14th overall pick of the 2015 Entry Draft and is hoping that he can be a part of the new core with the Bruins.
Stock Down: Bruins Enter Season With No True No. 1 Center
The signs have been there for some time that the day was going to come when Patrice Bergeron and David Krejci were no longer going to be around as top-six centers for the Bruins. That day has come after both announced their retirements this offseason and now coach Jim Montgomery enters the season with no true top-six center.
Related: 3 Bruins' Training Camp Battles to Watch
---
Latest News & Highlight
---
Pavel Zacha and Charlie Coyle are expected to be the top-six centers and both very well may be able to handle it, but can they handle it over a full 82-game schedule? Time will tell, but you have to think that Sweeney will be looking to add someone by the trade deadline and not waiting until free agency next summer as those players who might be available may not be then.
Stock Up: ESPN Goal Projection for David Pastrnak
Recently, ESPN released their player projections for the 2023-24 season and they think that David Pastrnak will continue to produce goals at a high level for the Bruins. Last season, he scored 61 and this season, ESPN projects that he will score 56. Boston is hoping that he comes very close to that number as they will need almost all of them.
Stock Down: It's Going Difficult for Prospects to Make Roster
After being eliminated by the Panthers last spring, Sweeney spoke about wanting to add more young players into the lineup this season. The Bruins prospects pool is near the bottom of the NHL and with their younger players with the Providence Bruins in the American Hockey League (AHL), there are few options that can make the jump to Boston.
Two months after speaking about adding youth, Sweeney signed several veterans in free agency, which is going to make it hard for some prospects to break camp in the NHL. It's not impossible, but it's going to be difficult for some of them to earn a spot over some proven veterans.
Stock Up: Short-Term Free Agency Deals Handed Out By Sweeney
Sweeney and the Bruins will never admit this, however, it certainly has the feel of a bridge-type of season in the Centennial Season of Boston Bruins hockey. As mentioned above, Boston's GM added free agents mostly on one-year deals with Morgan Geekie and Patrick Brown getting two-year deals. Going that route was planned with an eye toward 2024 free agency.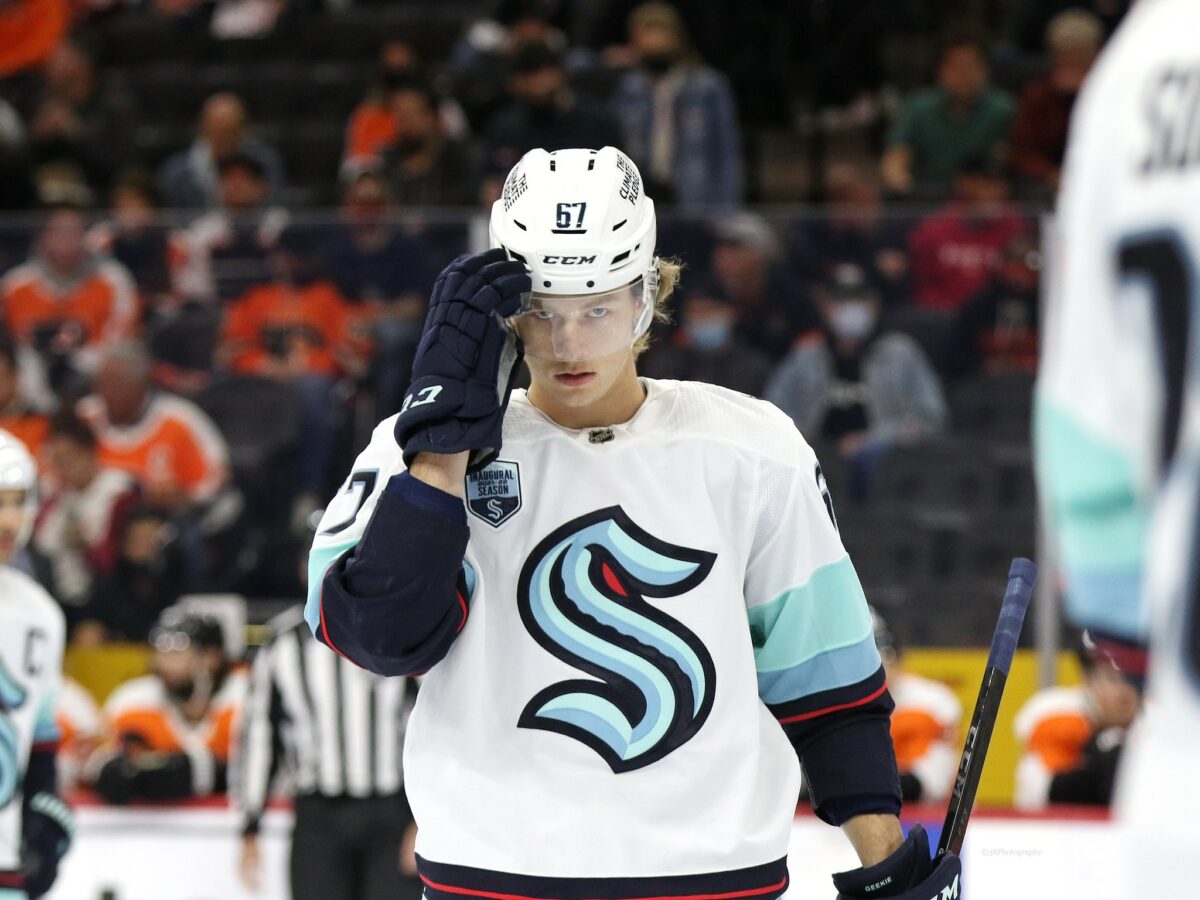 The Bruins will have nearly $30 million in cap space with a lot of contracts coming off the books following the season. Obviously, some of that will be needed to re-sign some players, but Sweeney handed out low-risk, high-reward free-agent contracts to James van Riemsdyk, Kevin Shattenkirk, and Milan Lucic. Next summer has the potential to be a very interesting one when it comes to free agency for Sweeney.
Stock Down: Bruins Bench Still Short One Coach
Montgomery is currently one coach short on his staff in Boston. Assistant John Gruden left over the summer to take the head coaching position with the Toronto Maple Leafs AHL affiliate, the Toronto Marlies. Chris Kelly is currently still going to be behind the bench with the Black and Gold this season, but it will be interesting to see if someone else is added leading up to camp and the regular season.
Boston's prospects will take part in the Prospects Challenge this weekend in Buffalo before camp officially starts on Sept. 20. The 2023-24 season is finally around the corner.
---

---