In just eight days, the Boston Bruins will begin training camp at Warrior Ice Arena for the 2023-24 season. When they gather for their first team meeting, there are going to be some familiar faces missing and some new faces.
Gone are centers Patrice Bergeron and David Krejci to retirement and Taylor Hall was traded away to the Chicago Blackhawks for cap relief. Connor Clifton left in free agency, as did trade deadline additions Tyler Bertuzzi, Dmitry Orlov, and Garnet Hathaway. General manager (GM) Don Sweeney brought in several veterans on short-term deals in free agency, which is going to create some interesting battles for roster spots.
With that said, let's take a look at three training camp battles to keep an eye on when practices begin on Sept. 20.
Top-Six Center Spots
First and foremost, let's get this one out of the way. Who is going to replace Bergeron and Krejci? Entering training camp, the leading candidates are Pavel Zacha and Charlie Coyle, but there are other players who are going to push them.
One wild card entering camp is Morgan Geekie. The last two seasons, he's played both for the Seattle Kraken, and with their abundance of forwards, they did not give him a qualifying offer as a restricted free agent (RFA) which allowed him to become an unrestricted free agent (UFA). He is a candidate to center the third line, but it would not be shocking to see him slide into that spot on the second line.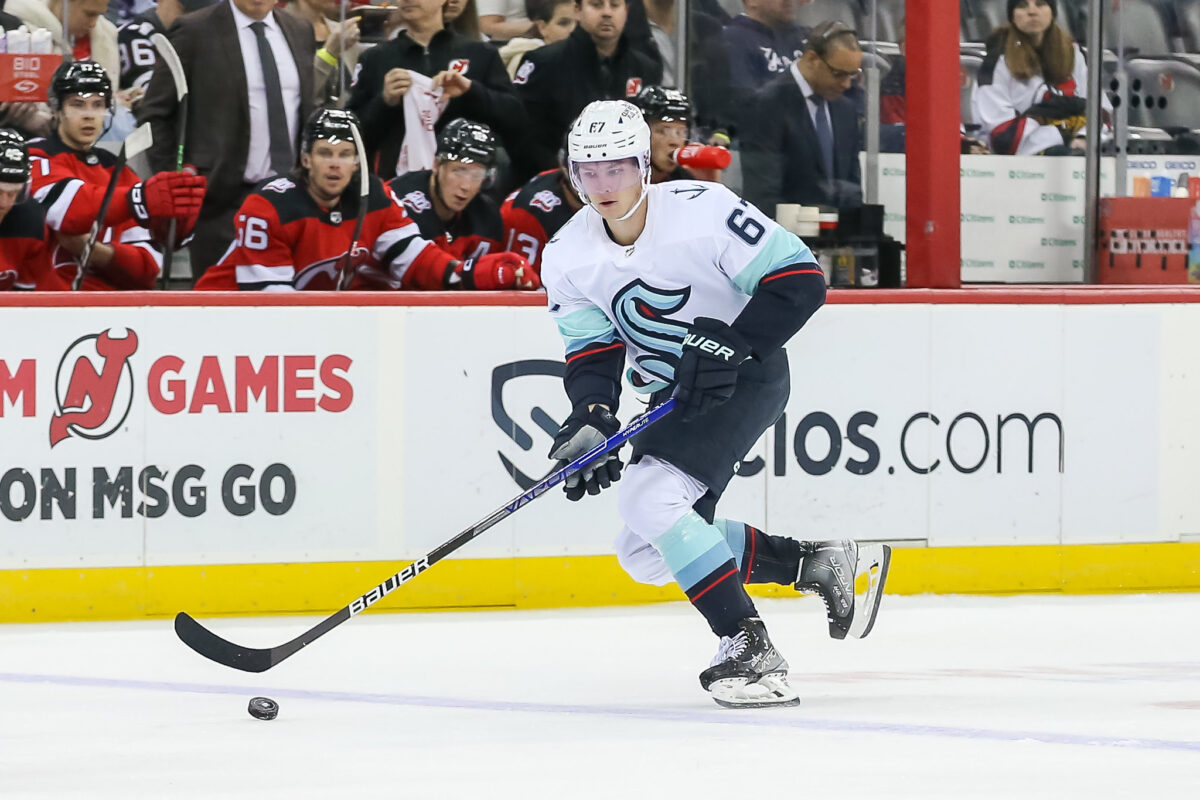 Zacha proved late in the season last season and in the playoffs against the Florida Panthers that he is capable of playing a top-six center role, but the question mark is Coyle. He struggled two seasons ago playing in the middle on the second line and was eventually moved to the third line. Zacha and Coyle are going to get a majority of reps in the beginning in the top six, but they will be pushed by Geekie.
Bottom-Six Forward Battles
This very well could end up being the best battle to play out. There are a lot of options here with the bottom-six and multiple positions up for grabs. The first battle is which, if any, prospects find their way onto the opening night roster. On paper, it seems tough to envision any breaking camp in Boston, but stranger things have happened.
Related: 4 Bruins' Bold Player Predictions for 2023-24
---
Latest News & Highlight
---
Sweeney spoke last May after the Bruins' playoff elimination about wanting to get some of the younger players into the lineup, but his free agency and professional tryout agreement (PTOs) tell a different story. Milan Lucic coming back almost ensures a spot on the fourth-line left wing and Patrick Brown signing a two-year deal will be a front-runner for the fourth-line center spot. That leaves prospects Georgii Merkulov and John Beecher needing a strong and impressive camp and preseason games to get on the roster. Jakub Lauko is the most likely prospect to find himself at the TD Garden opening night, barring an injury. There is also Jesper Boqvist who was also signed and will be an interesting option as well.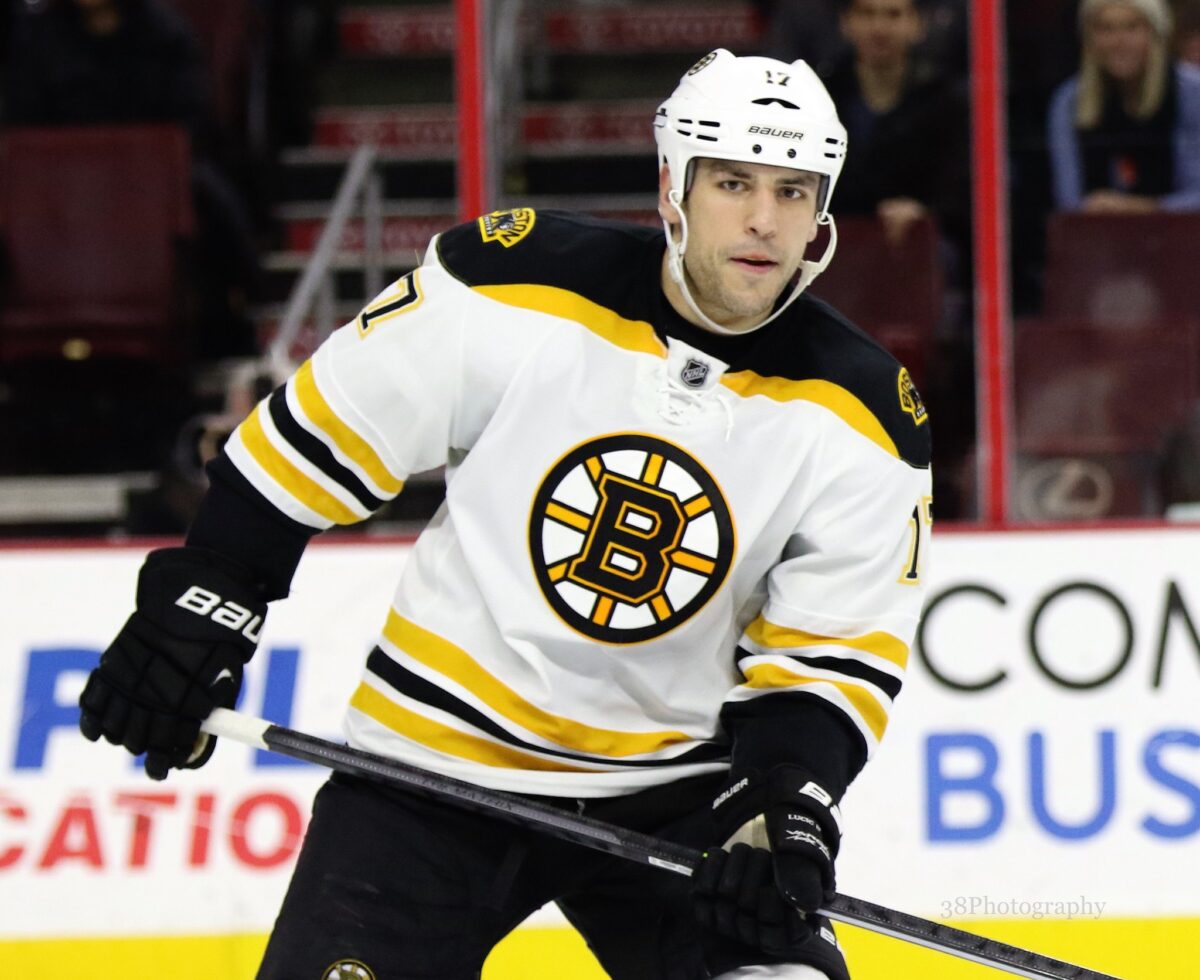 Another player to keep an eye on is Trent Frederic. Where does he end up playing? Entering this season is his best chance to land a spot at his natural position at center, but Geekie, Brown, and Beecher might have something to say about that. It would be surprising to see Frederic on the wing to open the season.
Can Alex Chiasson & Danton Heinen Make the Roster on PTOs?
If free agency made it harder for a prospect to make the roster, the PTOs given to Alex Chiasson and Danton Heinen are making it even tougher. Going to training camp on a PTO is nothing new for Chaisson as he has done it in the past with success. He is a very interesting player entering camp as he has the chance to make the roster and make an impact, something he is not lost on.
"I was put in a lot of different positions. My role has kind of changed … as you age and stuff. But I know what I can do. I think I've shown that I can play throughout the lineup. I can be a fourth-line guy. I can play on the first power play. I can play in the top six when guys are injured. Now it's on me to show up in camp and show them what I can do. I've obviously played in the league for a while. But at the same time, you've got to go, you have to battle, you have to earn it, and that's the way it's been throughout my career."

Alex Chiasson (from Alex Chiasson, bags packed and always ready to go, will make his latest audition with the Bruins," Boston Globe, Aug. 26, 2023)
Heinen returns to Boston after being traded away to the Anaheim Ducks at the trade deadline in 2020 in exchange for Nick Ritchie. After one ful year in Anaheim, Heinen spent two seasons with the Pittsburgh Penguins with 26 goals and 29 assists. His first two seasons in Boston in 2017-18 and 2018-19 were productive with 16 goals and 31 assists in his first season and 11 goals and 23 assists in his second.
Looking for scoring depth in the bottom six, Chaisson and Heinen are two players that could do that, and bringing them in on PTOs are two low-risk, high-reward moves by Sweeney. It would not be surprising to see them make the roster out of camp.
This is going to be one of the more interesting training camps the Bruins have had in a long time. There are more questions than answers and there is no shortage of position battles to watch.
---

---