Fans of the Philadelphia Flyers can finally take a sigh of relief when it comes to the Matvei Michkov situation. On Monday, Sept. 11, it was announced that he had been loaned from SKA St. Petersburg to HC Sochi, a club which he is familiar with.
This move means that he will see some actual playing time as opposed to being benched like he was for all but one game in his 2023-24 Kontinental Hockey League (KHL) season with SKA. Now that he will be playing meaningful minutes, what could be in store for him this season?
Michkov's Personal Trauma with Sochi
While Michkov was with Sochi last season, tragedy struck in the worst way. On April 2, 2023, his father Andrei went missing. Two days later, he was found dead under unexplained circumstances at the age of 51. For his son, this has been traumatic. Going back to Sochi was one of the last things he wanted to do, as it reminded him of this disastrous event.
---
Latest News & Highlights
---
Despite this event happening to him so recently, Michkov is apparently willing to return there, even if it was something that he didn't want not too long ago. For now, it appears that would be the best course of action for his development. When speaking about his future in the NHL, he has made it clear that he wants to win for his father, and that might be a major factor of motivation for him.
I think right now [my father] would be very proud and happy for me, and all the work we put in together that he'd be proud of where I am right now.

Michkov on his late father after being drafted by Philadelphia, via translator
It is gut-wrenching to see such a young man have to deal with the tragedies he has faced, but he has handled them well. All the suffering he has endured in his short life has not been fair, but he is doing his best.
How Michkov Fared with Sochi in 2022-23
When Michkov was not dealing with heartbreaking distractions, he was one of the best players the KHL had ever seen. In fact, he set records for a draft-year player in the league last season in a group that includes Alexander Ovechkin.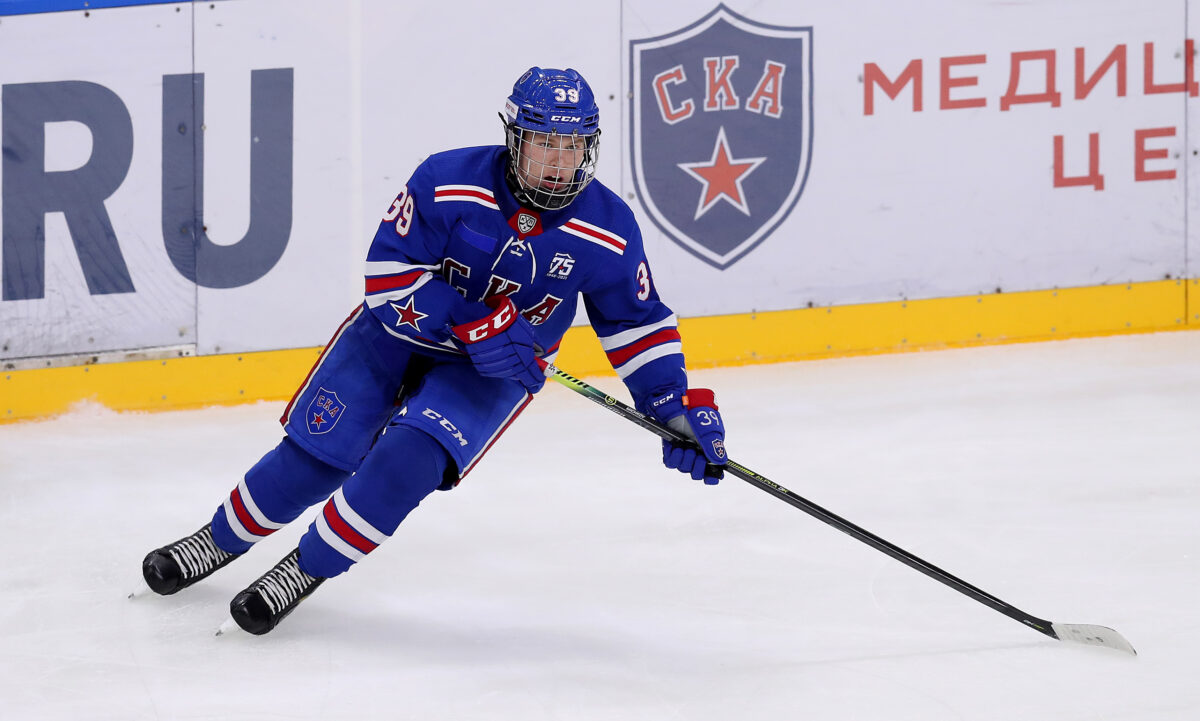 In just 27 games with Sochi, Michkov had nine goals and 11 assists for 20 points. For a teenager in arguably the most difficult league to succeed in outside of North America, this is unprecedented. Without the drama around him playing in Russia for the next three seasons, he likely would have been the first-overall draft selection in nearly every single draft class. The Flyers were more than happy to select him seventh overall.
Related: 3 Takeaways From Flyers' Decision to Draft Michkov
While Michkov might not have been the fastest player nor the best defender in the world last season, he is still a developing player and should improve in these areas as time progresses. There is a reason why teenagers are not thrown into the NHL right away unless they are a truly generational talent. Even if they are, it doesn't always work out as planned. Even the best of the best need time to develop. The Flyers' young stud is no exception. He displayed the skills that the team was really looking for when he played, and that's all that mattered to them.
What to Expect From Michkov in 2023-24
Given he gets valuable ice time, which is almost certain to be the case, Michkov will do wonders this season. He will almost definitely play in more games than he did last season, and could have a bigger impact overall. As he showed last season, he is ready to make a difference. He will only continue to develop as he plays more and more. Whether he is on the first or fourth line, he has shown in the past that all he needs is a chance. Flyers' general manager (GM) Danny Briere likely knew that he wouldn't get too many looks with SKA, so his increased playing time is at least a positive for both him and Philadelphia.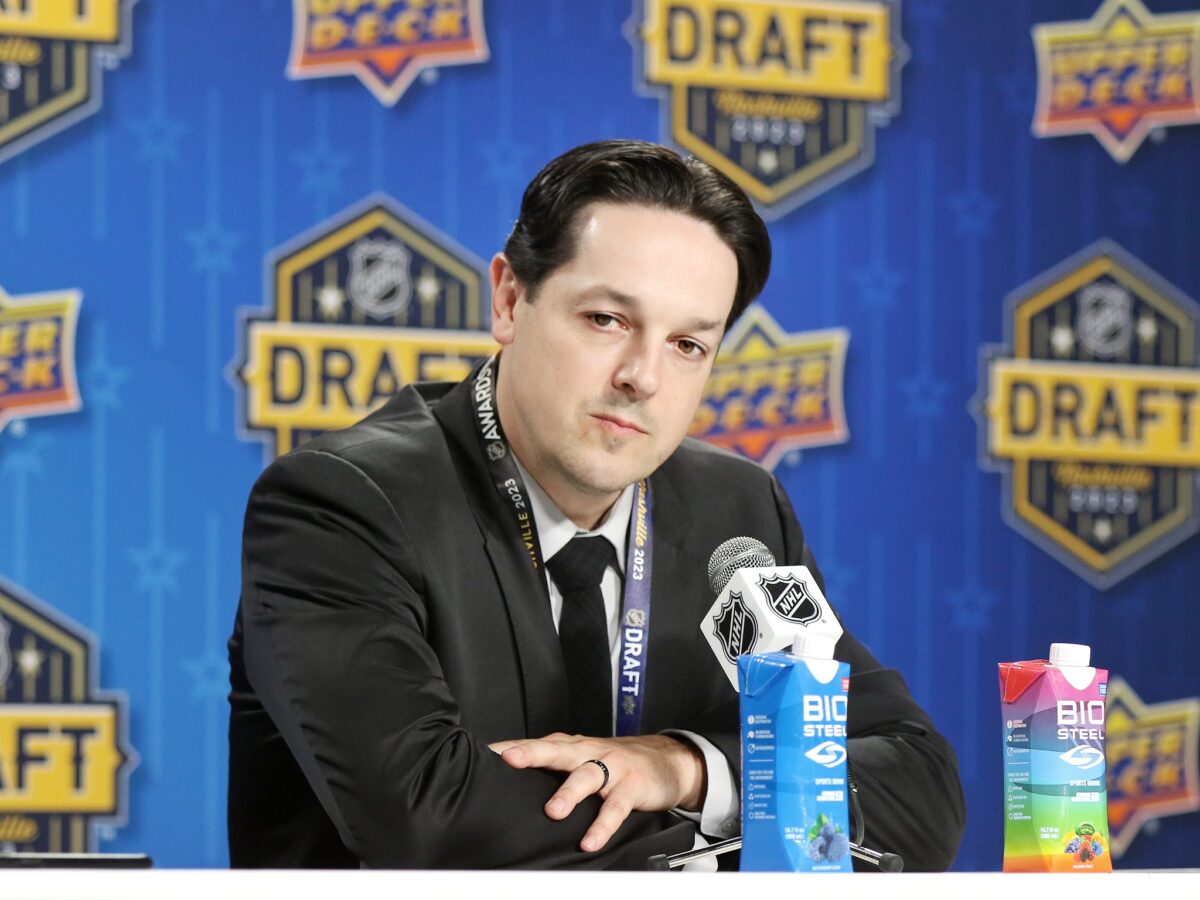 It should be a given that Michkov has the same level of offensive firepower as he did last season, but he will need to round out his game a bit more in the coming years. On a nightly basis, we can expect him to be great and actually get on the scoreboard like he was unable to do with SKA because of a lack of an opportunity. When watching him, he has the ability to take over games on his own wherever he is slotted in the lineup. Genuine superstar players have a knack for being the center of attention on nearly every shift, and the youngster has shown this in a very challenging environment. He should continue to be this type of athlete on top of improving as a player overall.
When this nightmare of a saga is finally over and Michkov can come over to the Flyers, he will achieve great things. Until that happens, he will have to stay strong and develop as a player and a person. For now, Flyers fans can be comforted by the fact that he has made it his mission to make it to the NHL, as he has stated on numerous occasions.