As NHL training camps draw near, the Minnesota Wild are preparing to host a prospect showcase this coming weekend, Sept. 15-17. It'll take place at the Wild's practice facility TRIA Rink, part of the Treasure Island Center in St. Paul, just a five-minute drive from the Xcel Energy Center.
The Tom Kurvers Prospect Showcase is named after the Wild's former assistant general manager who passed away in 2021 from lung cancer at the age of 58. This weekend not only the Wild but the St. Louis Blues and Chicago Blackhawks will put on display their promising young prospects.
These three teams will partake in three games throughout the weekend that will be free and open to the public, but fans do have to register for tickets in advance if they are available. In this article, we'll look at the Wild's top players to watch in this showcase.
Wild's Future Number One
By far, the player with the most eyes on him will be the Chicago Blackhawks' number one overall draft pick, Connor Bedard. However, the player most Wild fans will watch closely is Jesper Wallstedt. He has a lot of weight on his shoulders; he's the future hopeful number-one goaltender and the eventual face of the franchise alongside Kirill Kaprizov, but he's stepped up to prove he's worth the hype.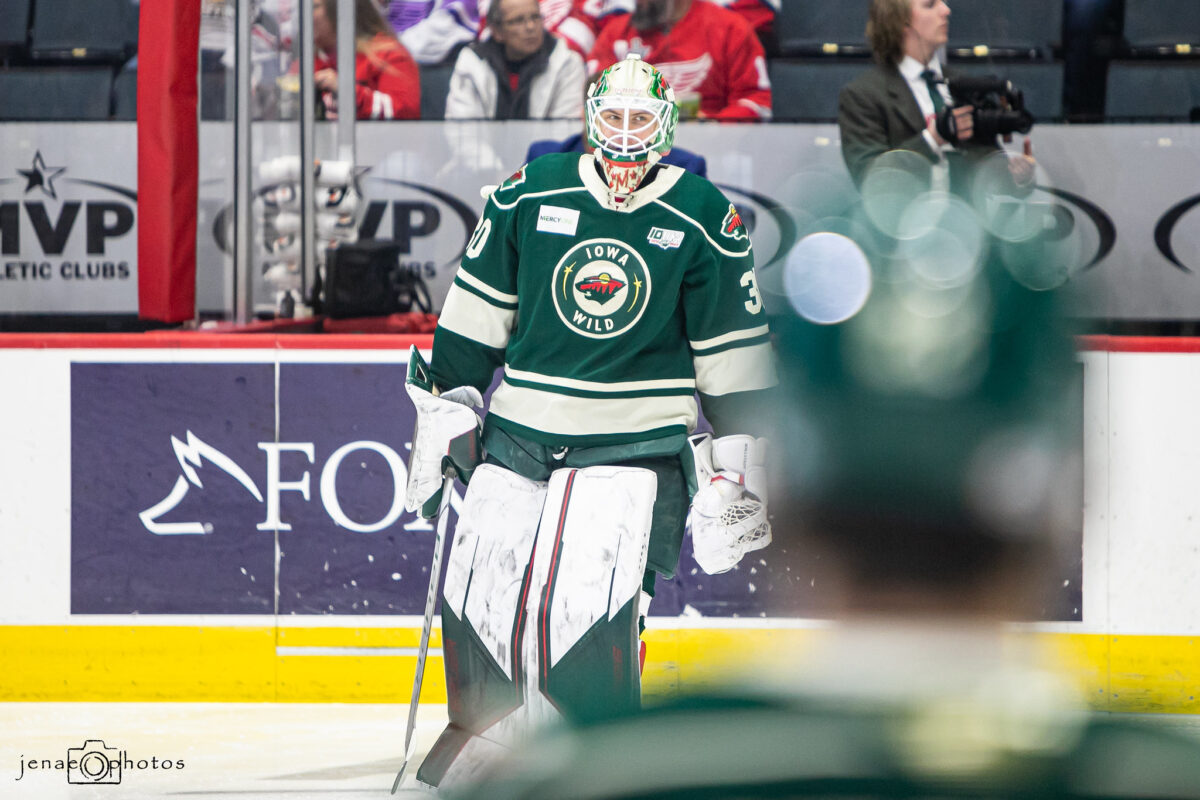 Wallstedt hasn't played a lot of hockey in North America yet, but he spent last season with the Iowa Wild of the American Hockey League (AHL). He didn't have the strongest season, but it was above .500; with 38 games played, he had a record of 18-15-5. He made 999 saves on 1,100 shots which made for a .908 save percentage (SV%) and a 2.68 goals-against average (GAA).
---
Latest News & Highlights
---
Apart from his stint in the AHL, he spent some time in the NHL last season but only during the preseason. While it appears this season will follow the same path, with Wallstedt spending most of his time in the AHL, this may be one of the few opportunities for Wild fans to see the future face of the franchise in Minnesota. With Filip Gustavsson and Marc-André Fleury taking the reins of the NHL spots, Wallstedt will have to wait one more season before fighting for the number-one position.
Wild's Promising Defensive Future
There's a tie regarding the Wild's defensive prospects to watch closely. The first is David Spacek, and the second is Carson Lambos. Both players are very close in points, but they did play in different leagues last season. Spacek was a part of the Sherbrooke Phoenix in the Quebec Major Junior Hockey League (QMJHL), while Lambos played for the Winnipeg ICE in the Western Hockey League (WHL).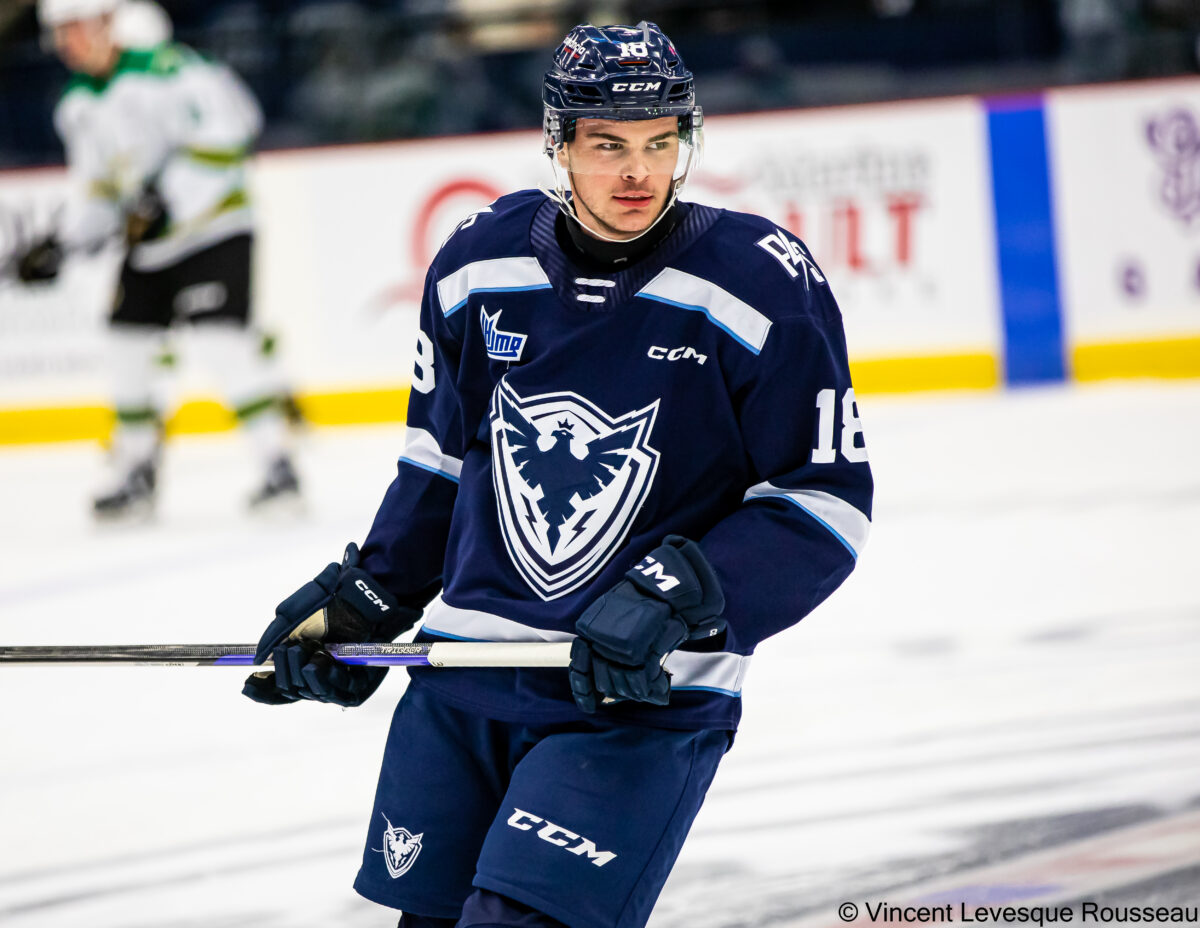 Spacek played 58 games and recorded 13 goals plus 44 assists for 57 points; in comparison, Lambos played 61 games and registered 12 goals plus 36 assists for 48 points. Both players have proven they can score goals and be valuable defensemen. These players should be watched closely as they're skilled and will likely play in the AHL with the Iowa Wild in the next few seasons.
Wild's Tie for Forwards
Like the defensive side, the forwards to watch out for is also a tie. The first is Hunter Haight, and the second is Pavel Novak. Haight played for the Saginaw Spirit of the Ontario Hockey League, while Novak didn't play last season due to a diagnosis of Hodgkin's lymphoma; thankfully, he did go on to beat cancer and seems to be doing well. He did play in 2021-22 for the Kelowna Rockets in the WHL and had quite the season.
Related: Minnesota Wild's Prospect Report: Yurov, Khusnutdinov & Ohgren
Haight put up 18 goals and 33 assists for 51 points in 42 games, and two seasons ago, Novak scored 29 goals and 43 assists for 72 points in 62 games. If Novak can get that scoring going again this coming season, he'll be hard to ignore for the Wild roster in the near future. Haight's play has also been impressive, and the Wild's future in terms of offense is looking strong.
Wild's Prospect Tournament
This tournament is meant for each team to show off their promising young players and get some hockey in before training camp starts. The Wild have a lot of players who will be fun to watch, but Wallstedt, Lambos, Spacek, Haight, and Novak are all worth the extra eyes.
So that everyone knows what jerseys to watch for: Wallstedt will be wearing 30, Lambos will have 71, Spacek will be wearing 82, Haight will have 43, and Novak will wear 80. Fans can watch each game on the Wild's YouTube channel and keep an eye on their favorite prospect. Hopefully, they'll add a little extra flair to show their talents.