As we near the start of prospect tournaments and pre-season skating in the NHL, other leagues around the world have already kicked off their regular season campaigns. For fans of the Minnesota Wild, keeping track of all of their prospects can be a daunting task when you realize just how many different leagues they can be found in around the world. This article serves as a launching point for what will be a weekly piece where fans can find the latest news about what their future favorite Wild players have been up to. While this week is dominated by Kontinental Hockey League (KHL) content from Russia, expect it to evolve rapidly as other leagues get underway.
Danila Yurov's Hot Start
Let's kick things off on the right foot with a fantastic week for the player who should have gone in the top 10 of the 2022 Entry Draft, but instead tumbled to the Wild all the way down at 24th overall: Danila Yurov. The Russian winger has not had the easiest time finding a solid spot to play in previous years, as he has bounced around lineups in the KHL and MHL, leading to some questions about the possibility of his development being stunted. His start to this season should help remedy some of those fears.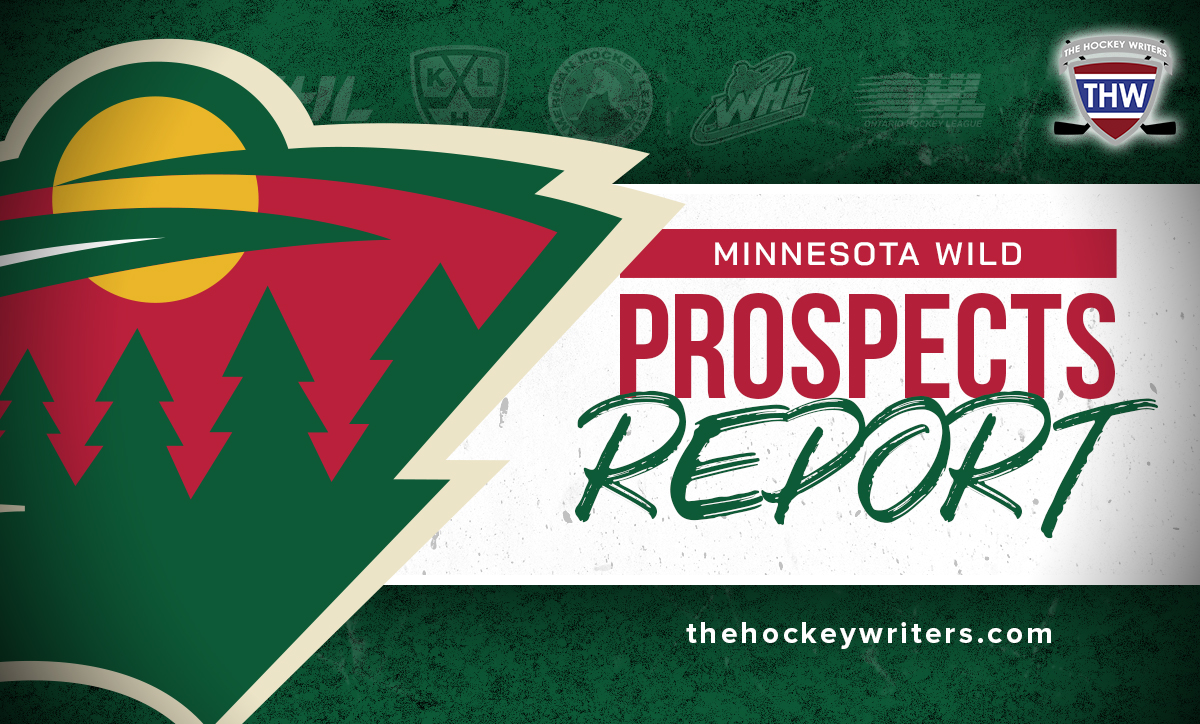 Yurov has collected three points in four games with Metallurg Magnitogorsk of the KHL, including a slick game-winning goal. Even more important than his point production is that he has been averaging over 15 minutes of ice time per game compared to the paltry scraps he was getting last season. Consistent ice time and getting the opportunity to play in as many situations as possible, as often as possible, will be the key to helping the 19-year-old be NHL-ready as soon as possible.
Rough News for Ohgren and Khusnutdinov
Of the three European players expected to come to North America next season, only Yurov is having good luck, as both Liam Ohgren and Marat Khusnutdinov have had rough starts to their seasons, but not because of their play.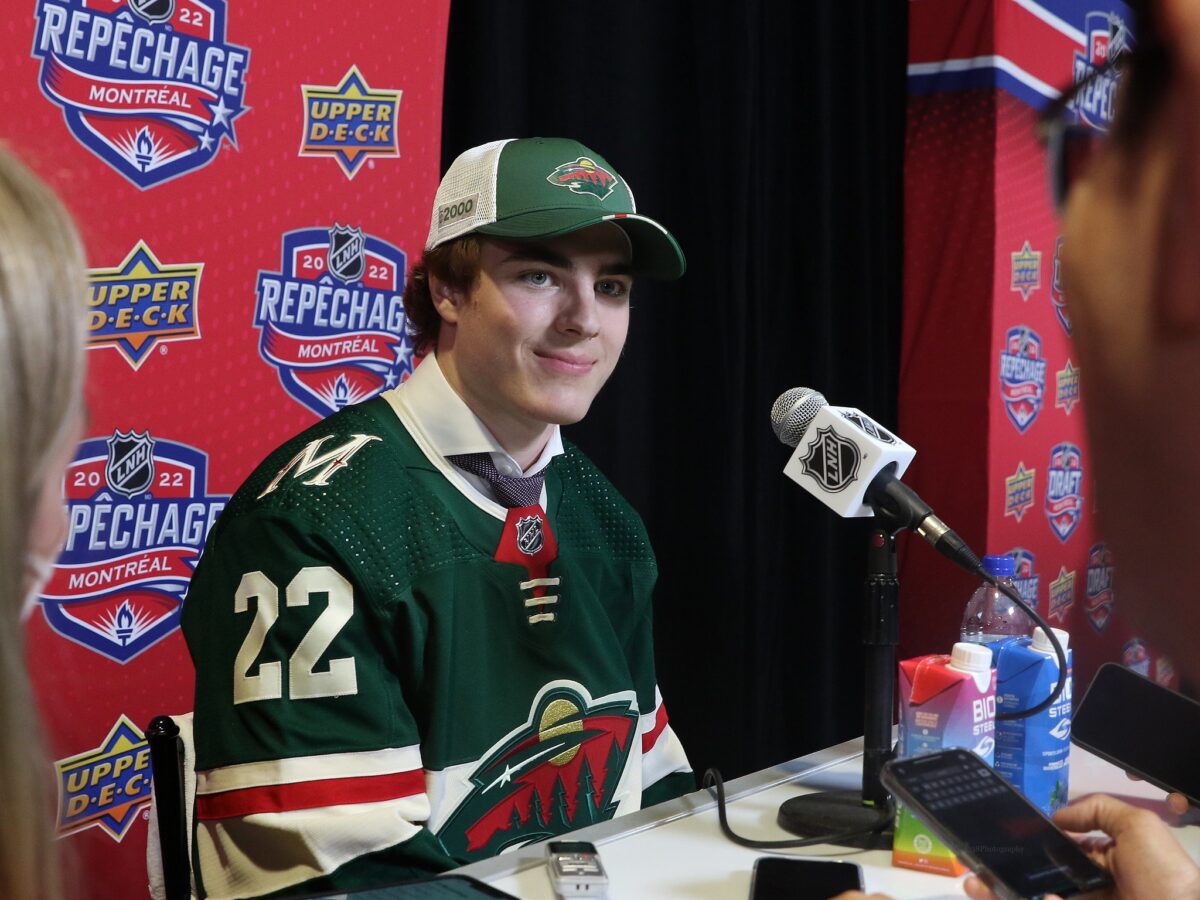 Khusnutdinov has become prey to the interesting coaching styles often seen in the KHL, as the 21-year-old who had 41 points in 63 games last season for SKA St.Petersburg has been scratched twice and restricted to less than 10 minutes of ice-time in the two games he did play in. Their coach has come under fire from a wide range of hockey fans as they have also been treating Philadelphia Flyers elite prospect Matvei Michkov and highly regarded 2024 Draft-eligible prospect Ivan Demidov similarly. Hopefully, Khusnutdinov will be able to regain his regular lineup spot sooner rather than later.
Related: 10 Minnesota Wild Prospects You Need to Watch in 2023-24
Similar to Khusnutdinov, it looks like Oghren will be missing some time to the season, as well, except he will be out because of an injury. Michael Russo of The Athletic re-posted a Swedish article and confirmed with Wild's President of Hockey Operations and general manager Bill Guerin that Ohgren has been injured.
As of yet, it seems they are unsure of the nature and severity of the injury but Ohgren will miss some time. How much time he misses is yet to be determined. Injuries are a part of hockey and are going to happen, but if this turns into a month-to-month situation it will be Ohgren's second fairly significant time-loss event after he stretched a ligament in his knee last year. Hopefully, he will be able to recover quickly and come back stronger than ever.
Ups and Downs Unavoidable With Prospects
As disappointing as it can be to see a highly regarded prospect or your favorite prospect go down with an injury or suffer from strange minutes, it is critical to remember that these kids are developing over many years. The low moments they encounter on their path to being an NHL player can be even more important than their high moments, offering them greater growth opportunities. 
---
Latest News & Highlights
---
The hope is that both Ohgren and Khusnutdinov can return from their struggles as better players, while Yurov can capitalize on his recent success to solidify a roster spot moving forward. The rest of the Wild's prospects will get to join in on the fun this weekend, as the annual Tom Kurvers Prospect Showcase is slated to run from Sept. 15 to Sept. 17 and includes a bunch of big names.
---

---