The Philadelphia Flyers are set to kick off their season in just a month, and they will look to be a competitive hockey team this season. While they don't necessarily have to make the playoffs in order to do so, they would still likely need to finish in a respectable standing in the Metropolitan Division for that to happen. When compared to the rest of the teams in the division, where do they stand?
Flyers' Forward Group
The Flyers ranked as the second-worst offense in terms of total goal-scoring output for their division last season with only the Columbus Blue Jackets trailing them. After letting some pieces go and also getting some back, what will 2023-24 look like for the forward corp?
Related: Philadelphia Flyers' 2023-24 Stats Predictions: Forwards
---
Latest News & Highlights
---
The Flyers made some necessary changes to their offense in trading Kevin Hayes to the St. Louis Blues and letting winger James van Riemsdyk test free agency. In 2022-23, the Flyers were without both Sean Couturier and Cam Atkinson. Both of these players are definitive upgrades on what they lost, especially if they can be healthy and take on a large role. On top of that, the Flyers should see some development out of young players like Tyson Foerster, Joel Farabee, Owen Tippett, and potentially even Morgan Frost and Noah Cates. If that happens, the Flyers could be looking at a much-improved offense.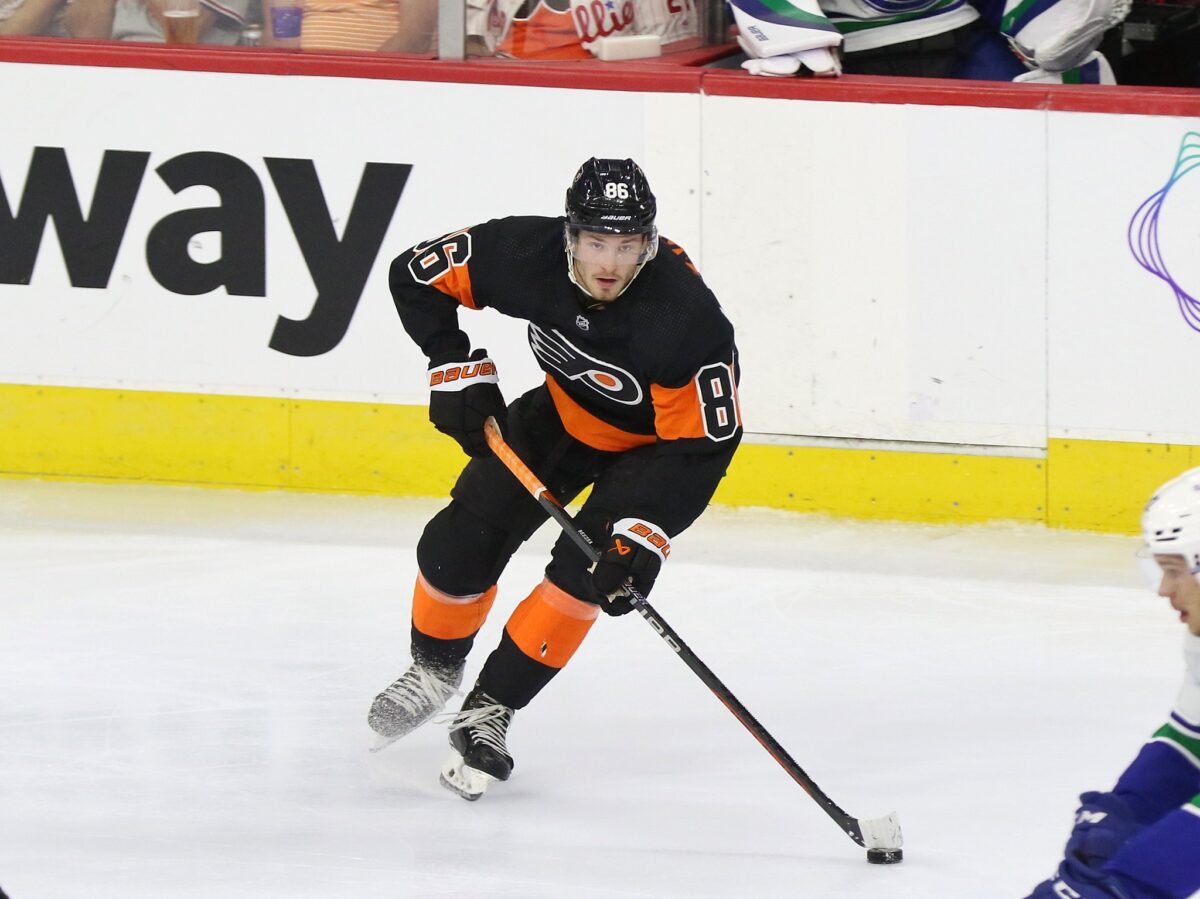 The team's upside will never be quite as high as some of the best teams in the league, but there should be hope that they can be around league average at this stage. Compared to other teams, the New Jersey Devils will likely be the best offense in the division for the second-consecutive season. Them and a team like the Pittsburgh Penguins have superstar players in Jack Hughes and Sidney Crosby as well as some great pieces around them.
The New York Rangers and Carolina Hurricanes have their showcased players, such as Artemi Panarin and Sebastian Aho, respectively, but they also have great depth in their lineup. While this is true for the Flyers, their best forward as of now in Travis Konecny is still a tier below them.
A reasonable goal for the Flyers could be beating out the Washington Capitals, New York Islanders, and Blue Jackets next season. The Capitals still have Alexander Ovechkin who is scoring at a fantastic rate, but they were one of the unhealthiest teams in the NHL last season and some of their offseason moves have not helped the fear that they could be in that situation again. Philadelphia has the tools to be much better next season, but this sometimes works out better in theory than when it is actually tested. Improvement is possible, but not guaranteed.
Flyers' Defensive Corps
This ranking will be pretty cut and dry. The only defensive team that could be argued to be worse than the Flyers last season would have been Columbus. In the offseason, they acquired the Flyers' very own Ivan Provorov, who has led the team in ice time among skaters for the past seven seasons.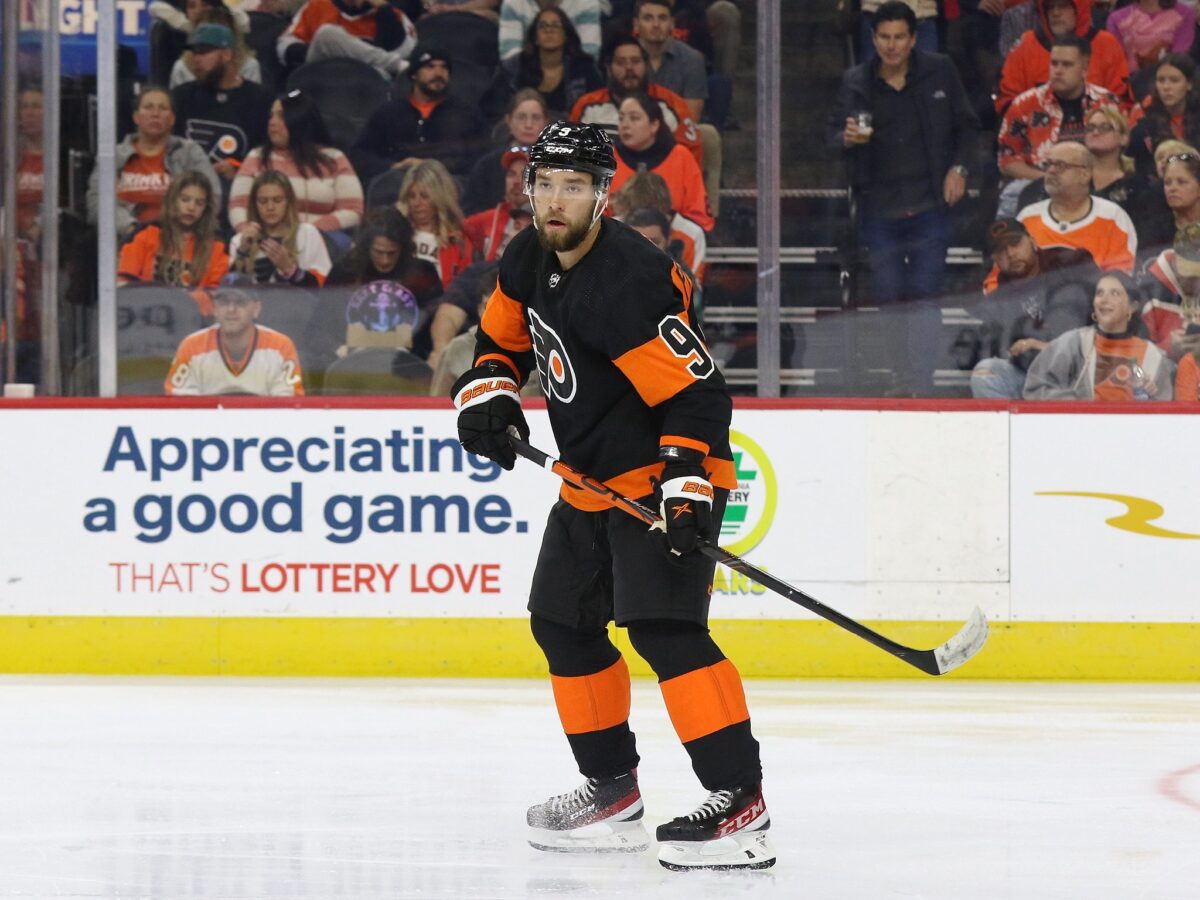 Getting Zach Werenski back is hardly an addition, but he was injured for Columbus for all but 12 games last season. Missing your best defender will result in some struggles, so the team is pleased to have him back.
In addition, they acquired Damon Severson of the Devils, who was stellar in 2022-23. It is generally difficult to go from playing second-pairing minutes to being relied on heavily like he probably will be with the Blue Jackets, but the only additions the Flyers made were adding Sean Walker and Marc Staal. Both of them were depth defenders last season, seeing a combined average of 16:39 of ice time in the regular season.
For Philadelphia, Travis Sanheim and Rasmus Ristolainen are arguably the team's second- and third-best defenders, but neither were particularly great last season. A key reason why the Flyers rank so low compared to their division in terms of defense is because they lack a true star on their blue line.
It is true that Cam York was fantastic last season, but he was rather sheltered for most of the season and still ranks below the elite talent in that division. The Penguins added the reigning Norris Trophy winner to their defensive corps, the Rangers have arguably the best defenseman in the league in Adam Fox, the Devils have Dougie Hamilton on their defense, and even the Capitals will have a healthier John Carlson next season. With so many things going against the Flyers, they are in last place by a pretty wide margin. Things can change, but that's their situation for right now.
Flyers' Goaltending
One of the few bright spots on the Flyers last season was their goaltending, but the uncertainty of this position at this point in time is definitely concerning. If Carter Hart does not play for the team next season, that would be a completely different analysis. Assuming he does, Philadelphia has some of the best goaltending in the entire division.
Last season, Hart was the 15th-best goaltender in terms of goals saved above expected (GSAx) in the entire league with a total of 10.3, meaning that he saved 10.3 goals that were expected to go in from doing so. Being one of the better ways to analyze a goaltender, he ranked as the third-best netminder in the entire Metropolitan Division last season in the category. Entering next season, it should be assumed that he will rank in that spot once again.
The Islanders and Rangers not only have the two undisputed best goaltenders in the division in Ilya Sorokin and Igor Shesterkin, but it could be argued that those are the two best goalies in the entire league. With those two teams being on an island of their own, the only competition is the one for third place.
Whether the Flyers want to use Sam Ersson or Cal Petersen as their backup is yet to be determined, but either of them would be an excellent choice. The latter netminder is a part of a specific group that excelled in 2022-23, that being goaltenders under the age of 30 that moved to a new team and had a negative GSAx. Every single one of the eight members went from a negative total in 2021-22 to a positive one the next season. If he keeps that trend afloat, the Flyers should not be concerned about their goaltending whatsoever.
Flyers' Record Prediction
A rebuilding season for the Flyers doesn't bring confidence that they will be a playoff team, but they could win a few games that they are counted out of, unlike most of last season. They have what it takes to improve on their 31-38-13 campaign from last season, but their upside seems to be rather limited.
If they are relatively healthy and hindsight proves to not be too different from their outlook today, they could be looking at a 35–40-win season in 2023-24. They could absolutely finish as the fifth- or sixth-best team in the division, but they cannot control what the other teams do. If Columbus and Washington continue to have issues staying healthy, the Flyers could finish in sixth place next season. I believe that is a realistic expectation for them.
---

---