If you are interested in discovering where NHL prospects are skating this year, EliteProspects.com offers valuable tools to search various leagues across the globe. Thanks to their resources, we found out that 46 drafted prospects are playing in Sweden this upcoming season. 
Related: 10 Former NHLers Playing in Sweden This Season
Whether in a junior league like HockeyAllsvenskan or the senior-level league, the Sweden Hockey League (SHL), there are plenty of places for these young adults to continue their development. Furthermore, we sorted through the names and discovered that eight first-round selections will play in the Nordic country this year, which boasts one of the world's best hockey reputations.
---
Latest News & Highlight
---
If you are a fan of any of the following players and their teams, you should know that these prospects are in good hands and have a chance at making it into the NHL one day. 
David Edstrom (Frölunda HC)
Vegas Golden Knights – 2023 NHL Draft first-round, 32nd overall
At just 13 years old, David Edstrom began his junior career skating in three games with the Hovås HC U16 2 in 2017-18. After advancing to the U16 and U18 teams, he debuted in Division 3 before switching organizations to Frölunda HC.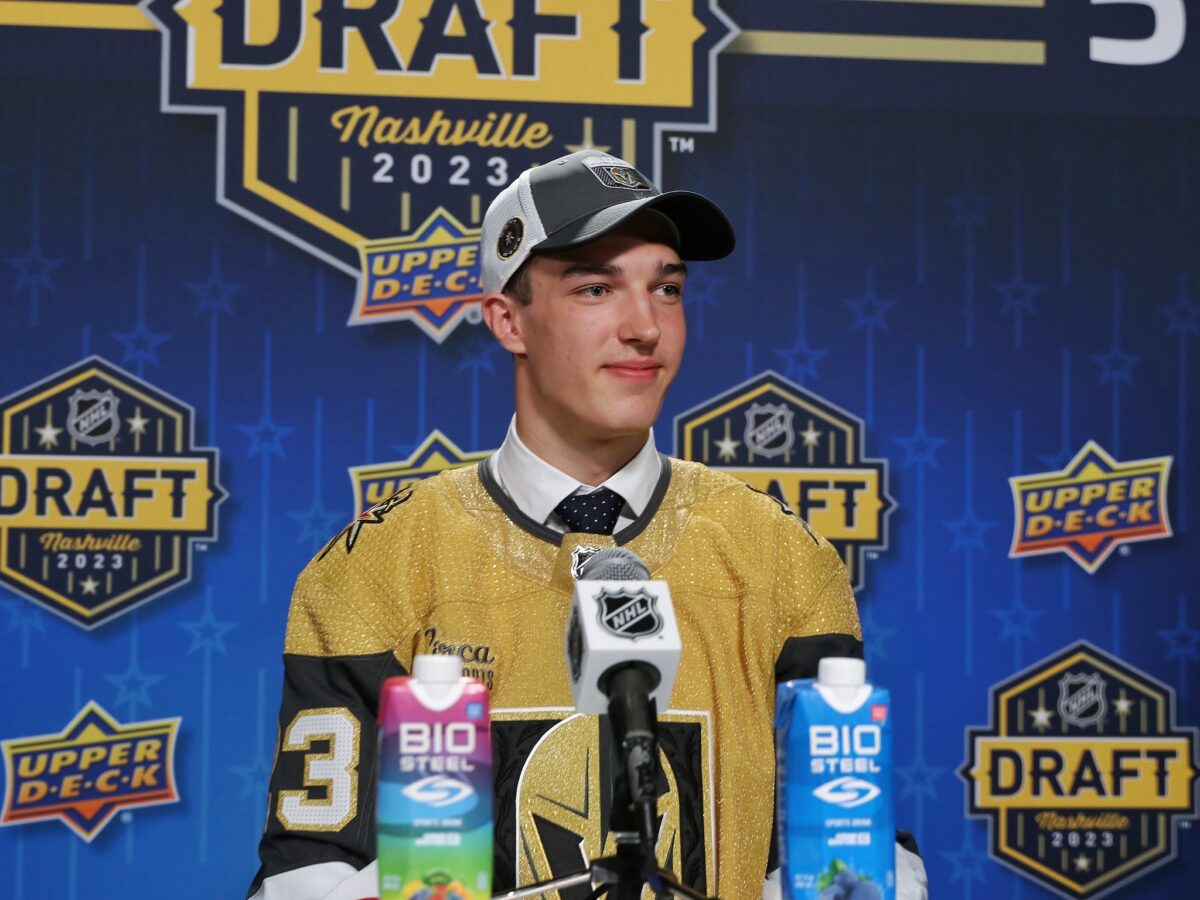 Since 2020-21, Edstrom has been with Frölunda HC, earning a promotion to the J18 and J20 teams before making his senior-level (SHL) debut last year, skating in 11 games (four points). Interestingly, while playing in the J20 Nationell division, he had 28 points in 28 games, almost duplicating that success at the U18 World Junior Championships with seven points in eight contests in 2022-23.
Filip Bystedt (Linköping HC)
San Jose Sharks – 2022 NHL Draft first-round, 27th overall
Filip Bystedt is the only prospect on this list to have already established himself in the SHL, entering his third season with Linköping HC, collecting 22 points in 60 games. Although Sweden did not finish with a medal at the most recent World Junior Championships, Bystedt was one of the team's best skaters, with ten points in seven games. 

As one of the top prospects in the San Jose Sharks system, it makes sense that the team is allowing him to stay home in Sweden while they continue to work on their rebuild. Of course, Bystedt could be playing in the NHL, but he's still rounding out his game overseas, meaning he'll be ready when the time comes to venture over to the NHL. 
Otto Stenberg (Frölunda HC)
St. Louis Blues – 2023 NHL Draft first-round, 25th overall
At 13, in 2018-19, Otto Stenberg became a Stenungsund HF U16 team member, advancing to their J18 team before progressing to Division 2. Eventually, he jumped programs, joining Frölunda HC U16 in 2020-21 and moving to their SHL team, making his senior-level debut in 2022-23.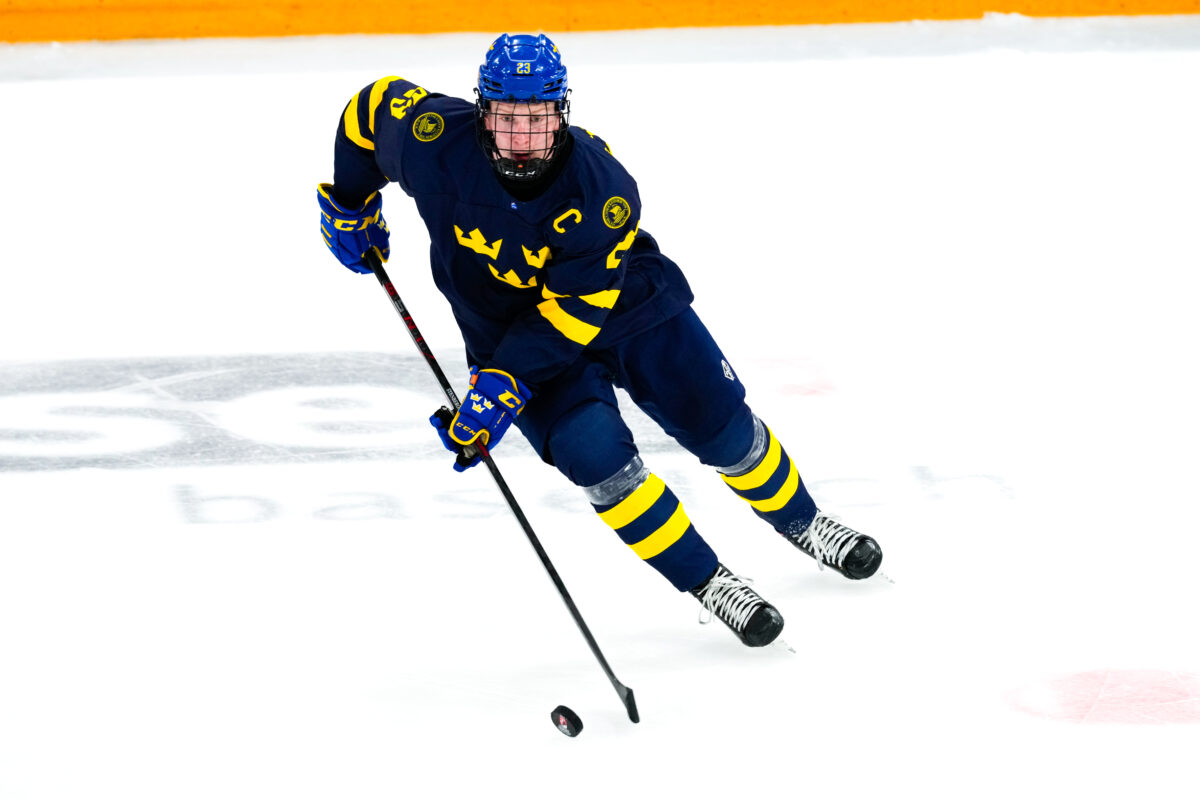 Thus far, he's only netted three points in 23 SHL games and will begin the new season on the sidelines with an injury. Interestingly, this will be Stenberg's first season of eligibility for the U20 Sweden World Junior squad, and he should be a key player for them, having served as the recent captain of the country's U18 team. 
Liam Öhgren (Färjestad BK)
Minnesota Wild – 2022 NHL Draft first-round, 19th overall
Before entering the 2022 NHL Entry Draft, Liam Öhgren had a breakout year with Djurgårdens IF J20 in the J20 Nationell division with 58 points in 30 games. Meanwhile, he made SHL that same season, skating in 25 games and registering two points.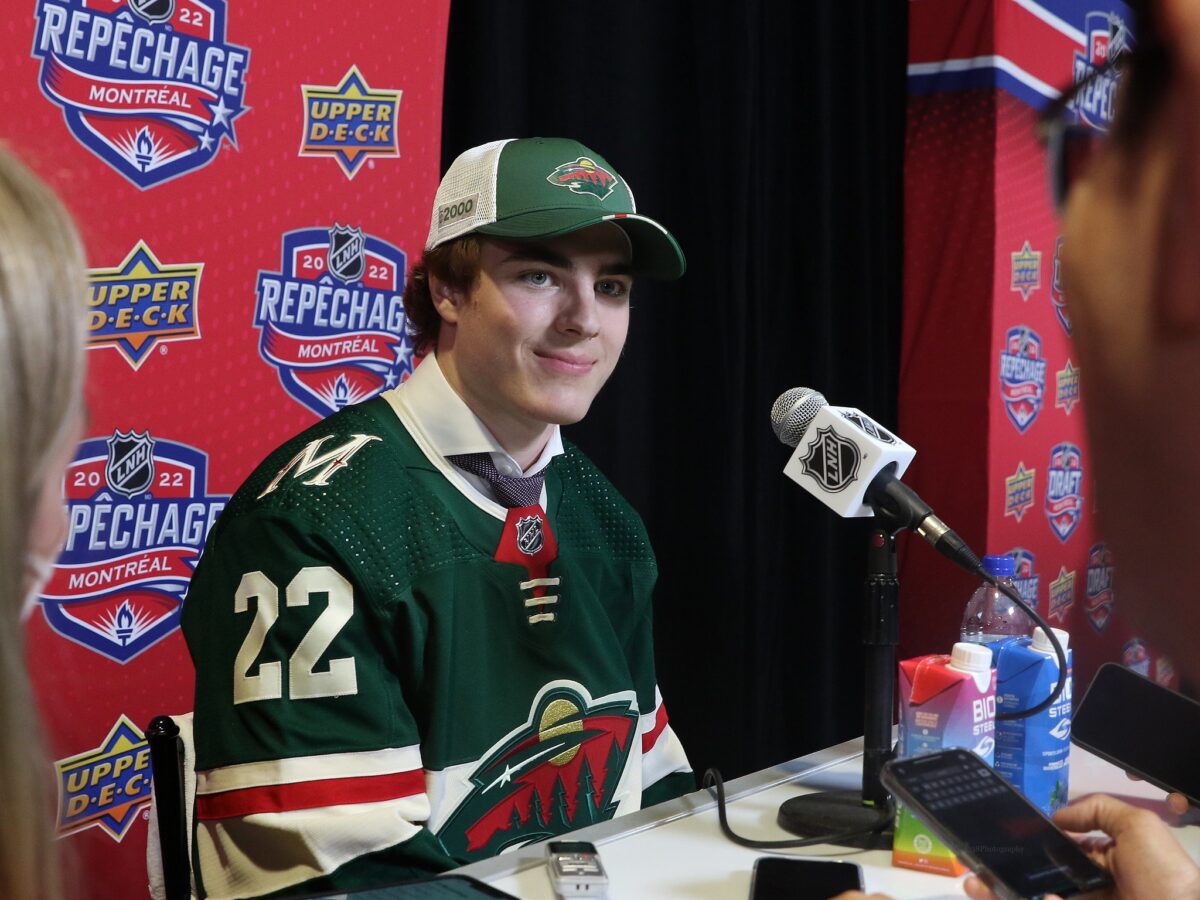 After the Minnesota Wild called his name, Öhgren played with Djurgårdens IF in HockeyAllsvenskan last season, collecting 20 points in 39 games. At 19, he's found a new home with Färjestad BK and, with more experience, will look to keep scoring at the senior level. 
Axel Sandin Pelikka (Skellefteå AIK)
Detroit Red Wings – 2023 NHL Draft first-round, 17th overall
Axel Sandin Pelikka went into the 2023 NHL Entry Draft as one of the top prospects, eventually getting selected by the Detroit Red Wings. At just 17 years old, he debuted in the SHL last year, collecting five points in 22 games with Skellefteå AIK. 
Related: 2023 NHL Draft: Is Axel Sandin Pellikka Worthy of a Top-5 Pick?
Although he earned a high draft ranking, he underperformed at his first World Junior Championships, chipping in a single assist in seven games in 2022. As one of Sweden's best junior players, skating with men this season will help Sandin Pelikka become more of a threat in the upcoming tournament in December 2023. 
Noah Östlund (Växjö Lakers HC)
Buffalo Sabres – 2022 NHL Draft first-round, 16th overall
At 18 years old, Noah Östlund made his SHL debut with Djurgårdens IF, appearing in 11 contests. Although he didn't register any points in his first promotion, he's returning to the league with the Växjö Lakers HC.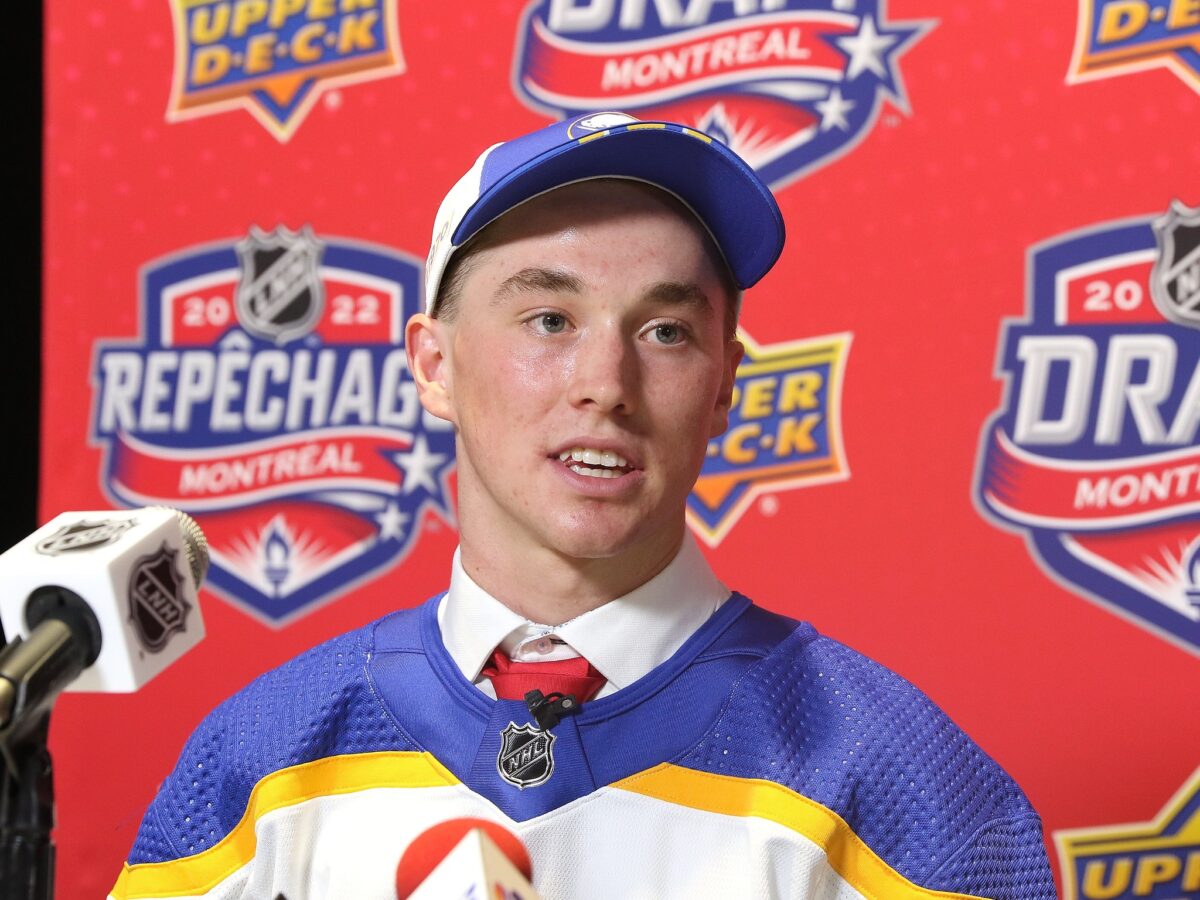 Initially, Östlund began his junior career with Södertälje SK U16 2 back in 2017-18, advancing to their J18 team before switching over to Djurgårdens IF in 2019-20. Even though he debuted in the senior league before getting drafted, he skated in the HockeyAllsvenskan program in 2022-23. 
Jonathan Lekkerimäki (Örebro HK)
Vancouver Canucks – 2022 NHL Draft first-round, 15th overall
Jonathan Lekkerimäki will return to the SHL this season, having recently played 26 games with Djurgårdens IF in 2021-22. Interestingly, after getting drafted by the Vancouver Canucks in 2022, he played a level down in HockeyAllsvenskan last year, collecting just nine points in 29 games with Djurgårdens IF.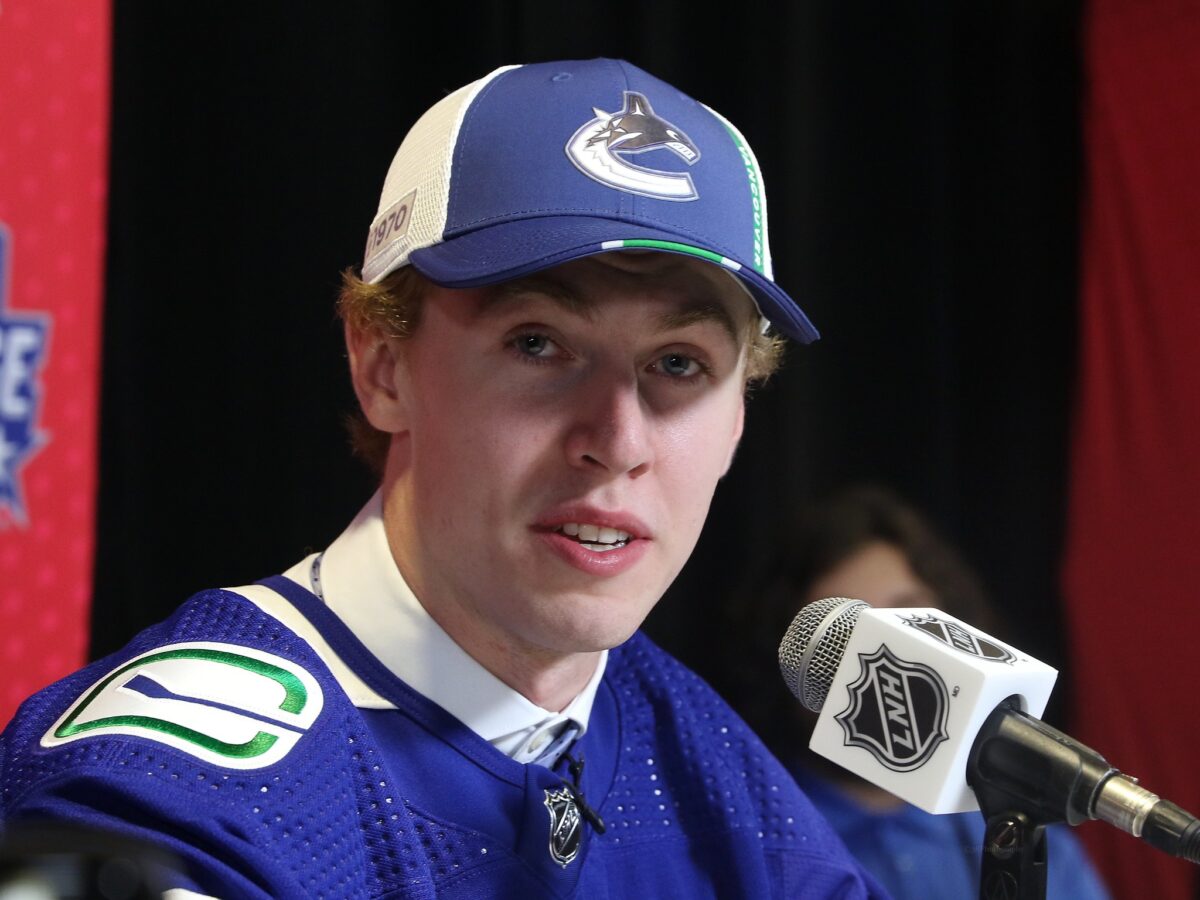 However, after a season away from senior-level competition, Lekkerimäki will suit up for Örebro HK and continue working towards cracking the Canucks lineup. Additionally, he has one year of eligibility left with Sweden at the World Junior Championships and should be a lock to return to the squad. 
Dalibor Dvorsky (IK Oskarshamn)
St. Louis Blues – 2023 NHL Draft first-round, 10th overall
Although Dalibor Dvorsky is from Zvolen, Slovakia, he's been playing in Sweden since he turned 13 in 2018. Initially, he skated with the Flemingsbergs IK U16 team before switching to the Linköping HC U16. Eventually, Dvorsky settled in with the AIK J18 team, advancing to the J20 and HockeyAllsvenskan levels with AIK.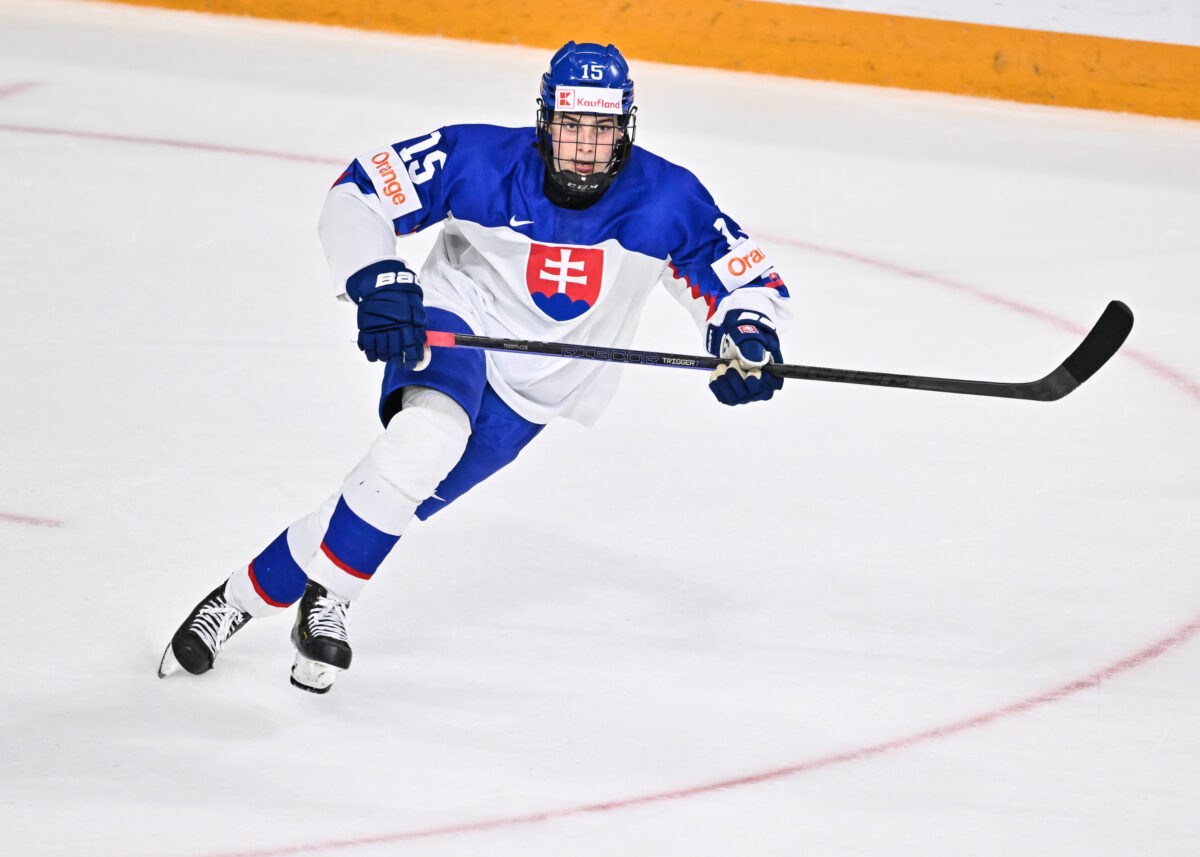 As a top prospect in the 2023 NHL Entry Draft, the St. Louis Blues selected him with the 10th overall pick. According to his profile on Elite Prospects, this will be his first season in professional senior-level hockey. 
Honorable Mention
Interestingly, nine NHL first-round picks are playing in Sweden this year. However, the oldest of this group is 26-year-old Henrik Borgström, who has played 111 games in North America already. 
Related: Dalibor Dvorsky – 2023 NHL Draft Prospect Profile
As a first-round pick (23rd overall) of the Florida Panthers in the 2016 Entry Draft, he's played parts of the last five seasons with the Panthers, Chicago Blackhawks, and Washington Capitals. Although he is no longer considered a prospect, he remains a first-round pick with NHL rights skating in his home country to begin the hockey season. 
Considering the talent involved with this list, it wouldn't be surprising if, next year, some of the names were not here but in NHL dressing rooms. Even though it may be too early for some, never say never when it comes to opportunities to make a debut.