The Carolina Hurricanes rookie team is heading down to Florida on Sept. 14. They'll compete in the Southeast Rookie Showcase, so seeing what the youth looks like in the system will be great. All eyes are on the prospects, and preseason games are right around the corner. Some intriguing names have been invited to camp and are replacing those who cannot attend. 
The Latest on the Rookie Roster
There were a few prospects to keep an eye on to possibly make the roster or at least see their name called up, barring an injury. One player that will not be making the trip to Florida is prospect Jamieson Rees. He was a second-round pick of the Hurricanes during the 2019 NHL Draft and is coming off a career year with the Chicago Wolves in the American Hockey League (AHL), scoring 14 goals, 28 assists, and 42 points. 
Related: Hurricanes Under Pressure to Win Now
---
Latest News & Highlights
---
Unfortunately, he is still recovering from offseason surgery and cannot make the trip. However, there is an intriguing player to watch for who has a last name that many will recognize. 
Bertuzzi Looks to Further His Professional Career
Tag Bertuzzi has been invited to the rookie showdown in Florida as he replaces Colton Smith (out with injury). He is the son of longtime NHL forward Todd Bertuzzi and is also the cousin of Toronto Maple Leafs forward Tyler Bertuzzi. Like his family members, he wants to make a name for himself as his professional career begins. 
The undrafted center looks to make a case for himself, as he was invited to the Florida Panthers development camp in 2022. Now, he gets his second invite with the Hurricanes and looks to showcase his talents. Bertuzzi is a player who primarily sticks to the perimeter and does not go to the high-danger area of the ice. He is not a player who is as physical as his father was, but a serious case of injuries affected the way he plays the game. 
Bertuzzi's Overall Production
Bertuzzi's production increased once he landed with the Hamilton Bulldogs in the Ontario Hockey League (OHL). His first season did not go well, as he tallied nine points in 25 games. However, he saw his best output during the 2019-20 season, finishing with 25 goals and 47 points in 57 games, showing signs that he was on the rise.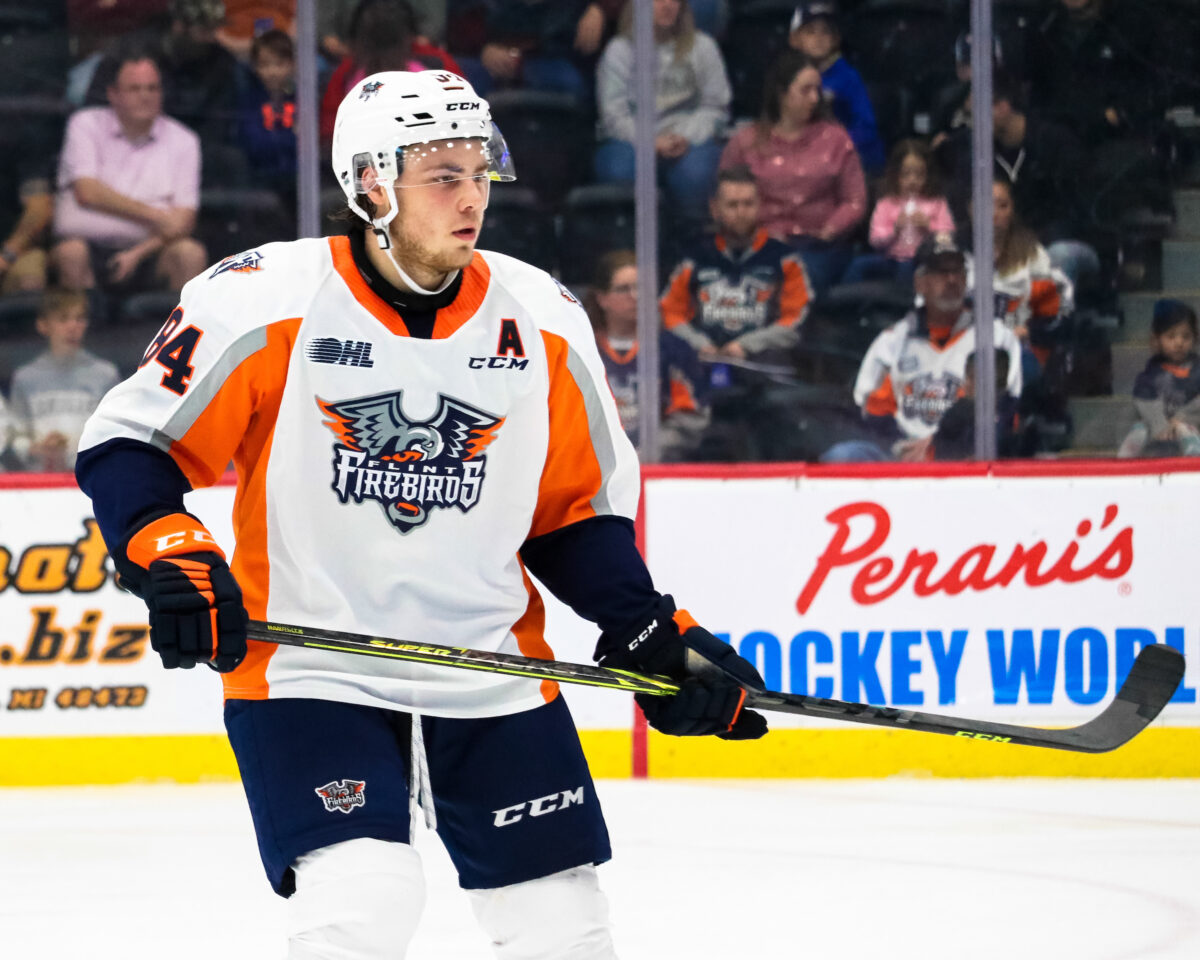 He matched that production with the Flint Firebirds, where he scored 21 goals and 45 points. Then Bertuzzi graduated and moved on to the ECHL, where he played for the Norfolk Admirals and the Tulsa Oilers. Between the two clubs, he scored 24 goals and 52 points. He's taken the necessary steps in his production and looks to use rookie camp to showcase what he can bring to the team.
What He Can Bring to Camp
There is a certain style that the Hurricanes play and the players execute it perfectly. Also, not just one line plays this way but all four lines do. Each line forechecks hard and is unafraid to go to the high-danger areas to get pucks. Carolina has the ability to wear a defense down and control play in the offensive zone. Bertuzzi can enter camp and show he can fit this style.
Staying true to yourself and the way you play is important, but for Bertuzzi, it'll be showing he can do what he has lacked. He is a bigger guy, as he is 6-foot-1 and weighs 220 pounds. His bigger frame makes for the best player to go into the high-danger areas and crash the net for rebounds and loose pucks. Since he stays primarily around the perimeter, showing he is willing to go to these areas will be huge in camp. He is no stranger to scoring goals and creating offense, so showing the staff what he can do will be important during this invitation. The opportunity is there for him, so it is up to him to take it.
A Great Opportunity Lies Ahead
Even though it is an invitation, it is a special honor to be able to go. Each player gets to showcase what they can bring to the table and how they can impact the organization. A lot of the attention is on the NHL roster, but the prospects challenging for spots will be great to watch.
Bertuzzi is an intriguing case, as this is his second invite. He looks to further his professional career and see his game reach new heights. If any team could develop a young forward, it is the Hurricanes. The likelihood of him making the big club roster is unlikely, but developing further can help his career.
---

---