Following a shocking loss in the first round of the Stanley Cup Playoffs, the Boston Bruins have questions that need answering. Unfortunately, they have executives in charge who didn't think they would need to answer them for at least the next few weeks. The clear favorites to go all the way to the Final, what happens now to free agents, veterans, and the roster as a whole will be on the minds of GM Don Sweeney and President Cam Neely almost immediately.
It All Starts With Patrice Bergeron
While he won't be an expensive addition if he returns, the fact that bonus overages are going to hit the Bruins' cap next season, along with what might be a $1 – $2 million salary for the 37-year-old, Bergeron is, for all intents and purposes, a $4 – $5 million player next season. That's not entirely easy to manage, especially if he's not 100% motivated to return. Given that he considered retirement last year but returned with many assuming this would be his last run, his emotional moment with Brad Marchand seemed to suggest that this is probably it, even if Bergeron himself said he needs more time to decide.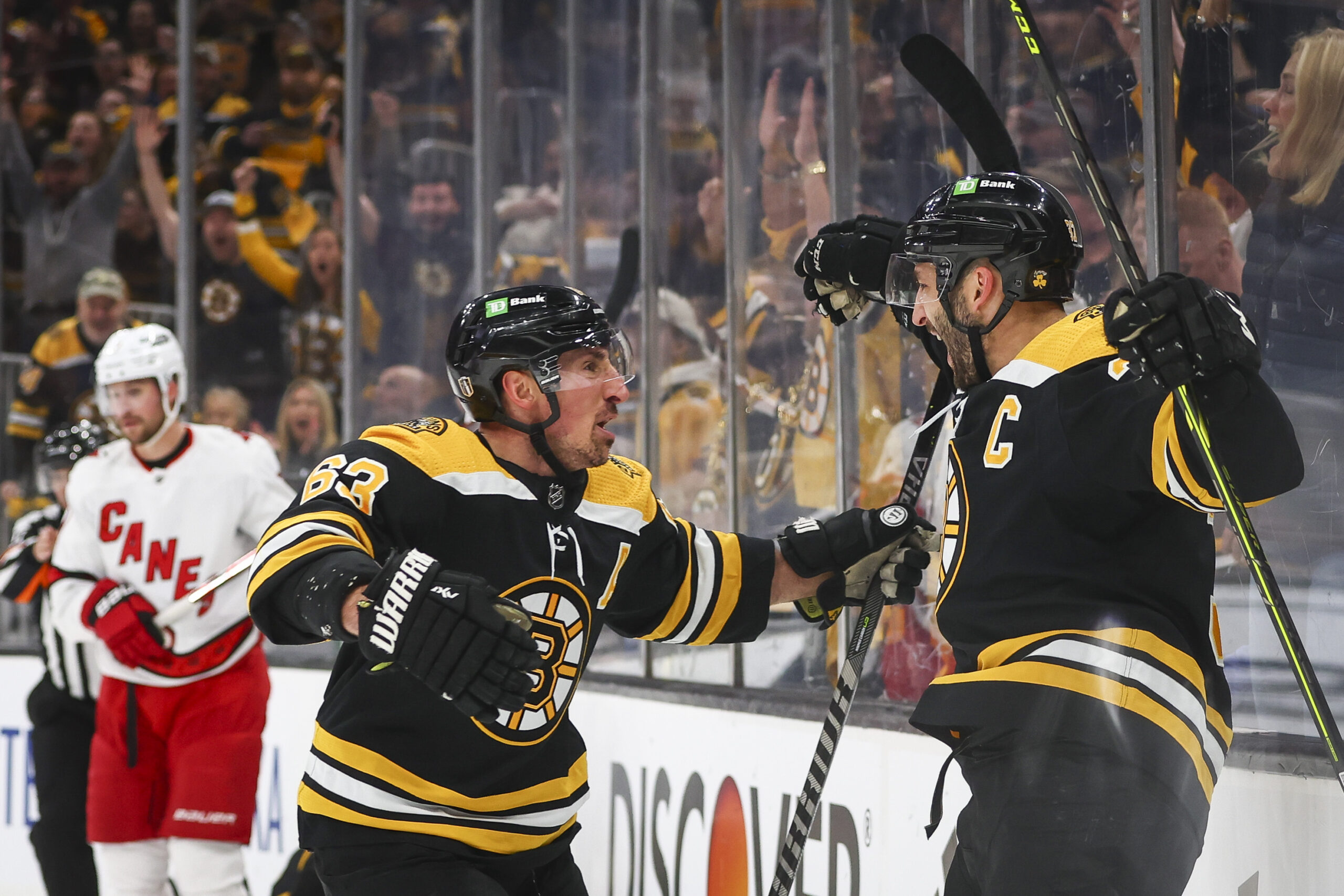 Sure, time changes a person's perspective on things, but what are the odds the Bruins are as good next season as they were this season? This year was probably his best chance to win and if he leaves, he'll be doing so as a sure-fire Hall of Famer. The emotional pain of this series loss could lean him either way.
Mike Johnson said on Sirius XM Radio, "At some point, you gotta stop." He's not wrong.
David Krejci Is Likely Attached at the Hip To Bergeron
Each person will make the decision that is best for them, but it's hard to imagine a scenario where if Bergeron doesn't return, David Krejci does. These two came back and their respective deals this past offseason were announced at nearly the same time and these two will certainly have conversations this summer.

Back in August of 2022, Krejci said of his decision to return to Boston: "Boston was my No. 1 option and pretty much my only option." He added, "I'm glad we got it done. But I also have to give credit to [Patrice Bergeron] and [David Pastrnak]. We had so many conversations in the last few months about coming back or not. They're the reason I want to go back, to play with those guys again."
---
Latest News & Highlight
---
In fairness, Krejci did say that one of the big reasons he wanted to return was to play with David Pastrnak. That is one player who will undoubtedly be back so there is a chance, even if Bergeron retires, that Krejci might toy with the idea of one more run. That said, his effectiveness as a player has a shelf life and the Bruins also have to deal with his cap bonuses next season.
Dmitry Orlov Likely to Test Free Agency
With questions about the salary cap and with defenseman Dmitry Orlov likely set to cash in big time as a pending UFA, there might be a desire to test the market. This year's crop of free agents is weaker than in most seasons and he's arguably the best blue-line name available. At 31, he's still got a few good years left and if he can land a long-term contract with someone at the age of 31, he might be inclined to do so.
Related: Bruins: 3 Potential Free-Agent Destinations for Dmitry Orlov
There will be a possible interest in re-signing Orlov based on how productive he was, but the Bruins didn't immediately lock him up as they've had the tendency to do with past trades for big-name defensemen (see Hampus Lindholm). They waited to see how the run would go, how well Orlov meshed with the team and where they finished. Those choices might have consequences as multiple GMs probably got an appetite to at least speak to him on July 1 and Orlov didn't win.
Tyler Bertuzzi Will Be Hot Commodity
Going into the playoffs, there was talk that maybe Michael Bunting was going to be the most coveted UFA in the group of forwards available this summer. Bunting's suspension and his lack of production during the playoffs thus far may have paved the way for Tyler Bertuzzi to take his spot as top billing.
Like Orlov, Bertuzzi is due for a hefty raise coming off a strong regular season and an even better series against the Panthers. You can blame a lot of players in Boston for their failures, but Bertuzzi isn't one of them. In seven games he had five goals and 10 points. It was his first taste of playoff action and teams will take note of how well he performed when the lights were shining the brightest.
If Bergeron and Krejci aren't back, there may be some pressure to sign Bertuzzi, but there's only so much money available without making other moves. That could lead to a trade of a player like Taylor Hall. Can the Bruins afford both guys?
Nick Foligno Proved Again He Wasn't a Playoff Factor
Now a pending free agent, unless Nick Foligno chooses to sign a very team-friendly contract, he's unlikely to be back in Boston where he proved for another season that he wasn't much of a factor in the playoffs. This season he had three points and was scratched in Game 7. Last season he played in seven games and had a single point. He played four playoff games for the Toronto Maple Leafs the year before that and had a lone assist.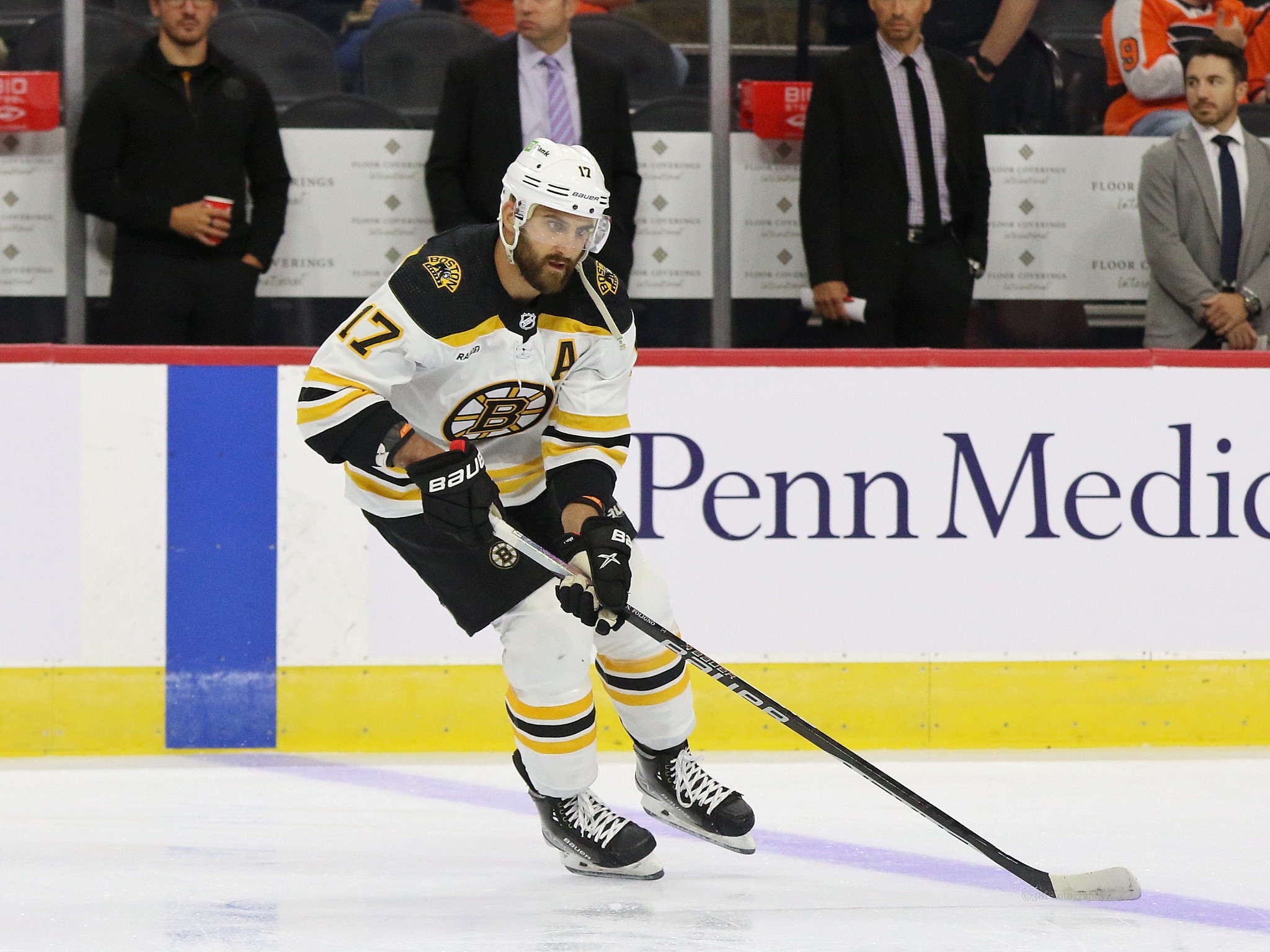 With cap issues facing this Bruins team, some players just won't be back because of a lack of funds to pay everyone. At 35 years old, Foligno seems like the kind of player the Bruins will sacrifice to make other moves.
Is Jim Montgomery on the Hot Seat?
It's probably too much of a stretch to suggest the head coach is likely to be released and while he's technically not a player, when teams disappoint in the fashion the Bruins did this season and expectations are not met with a thud, heads tend to roll. If the Bruins look for a scapegoat here, Montgomery might be the first one people point fingers at. Not to mention, news that he knew all along about Linus Ullmark being injured and that he didn't put Jeremy Swayman in the net until Game 7 isn't sitting well with fans.
How mad are the Bruins right now? The decision they make regarding their head coach may set the tone.