Bryan Little could have earned a lucrative contract anywhere in the NHL upon conclusion of his deal with the Jets. He could have signed a massive contract to carry him right through to retirement.
Instead, Little committed to the only franchise he's ever known ahead of training camp on September 14, inking a six-year deal to stay with what he views as a franchise on the rise.
Little: I didn't want to leave as soon as things were starting to get good. #NHLJets

— Scott Billeck (@ScottBilleck) September 14, 2017
Little added he wanted to finish his career in Winnipeg and the talented young core made him want to stay long-term. Thus the six-year term for a player who will turn 30 during the coming season.
Some fans were unhappy with the term of the contract, but none can deny the effectiveness of Little's offensive game. If the Jets are indeed finally in win-now mode, they'll need Little on board.
The word underrated gets thrown around the hockey world like confetti, but in Little's case, it seems fully warranted. The Jets' stalwart center is a strong point producer and far from a defensive liability. He won 55 per cent of his faceoffs last year and posted good stats, both basic and possession.
All Hands on Deck
The rhetoric from the Jets players has been consistent this offseason: this has to be the year. This must be the year the team shows progress and lives up to their oft-lauded potential.
If the team is to do that, they'll need everybody to contribute. Bryan Little absolutely will be a big part of that. The steady rise of Mark Scheifele has overshadowed Little somewhat, but Little's presence allows Scheifele to grow.
And if on any given night some team succeeds in the difficult task of shutting Scheifele down, the Jets know they haven't exhausted their supply of scoring centermen. That's because Little is there, giving the Jets an effective 1-2 punch up the middle.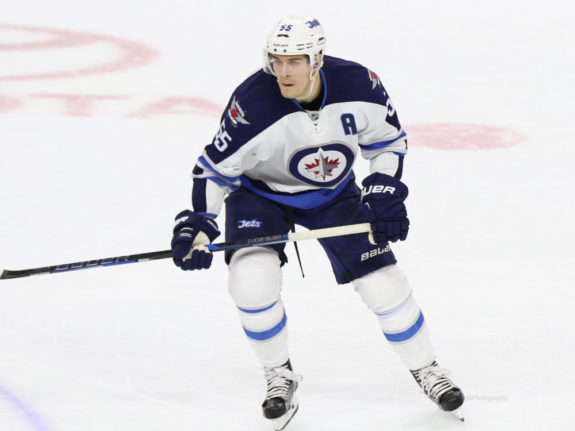 As mentioned in a recent piece, it's important for the Jets to play distraction free this season. Extending Little will limit distractions and let him be at his best in a season where the Jets absolutely need him to be.
And at his best, Little can be a force. The Jets missed Little dearly when he went down with injury, and he was an instant contributor upon his return. His importance to the team is often understated until he's missing.
The one knock on Little, which makes his six-year term a bit unnerving, is that he has been missing a few times over the last couple of seasons. He's missed 60 games over the last three years, and you have to think age isn't going to help that.
On the other hand, Little has been dynamite the last two years when he has played. In both injury-shortened seasons, he was on pace for 24 and 29 goals, both of which would have been second-to-career-high totals.
Little takes a lot of pressure off of the Jets other, younger skilled forwards. His presence has allowed Scheifele to flourish and brought out the best in Patrik Laine, with whom he seemed to find quick chemistry last year.
https://www.youtube.com/watch?v=Ti3gFqAIP5k
So as far as the present is concerned, there's no denying the Jets need Bryan Little to have their best chance to compete. As for the future, this is the aspect of his extension that had some pundits concerned.
Money Well Spent
One of the looming problems for the Jets is one that once seemed very unlikely for them to have: cap space. With Jacob Trouba, Nikolaj Ehlers and Josh Morrissey all soon to be due extensions, and with Laine soon to need a monster contract, the Jets do have to be careful of how they spend their money.
Little's raise, however, is modest. His previous contract paid him just about $600,000 less, so for less than the price of one Matt Hendricks, the Jets get to keep a key cog in the machine for the long haul.
The Jets were going to have to re-sign Little ahead of 2018-19 anyway, and if Little put up anywhere close to last seasons totals, there's no question he'd get that money or more as a free agent. Tomas Tatar recently got more money than Little (albeit slightly) on a contract extension with Detroit. Meanwhile, on the open market, Alexander Radulov scored a six million dollar deal.
Meanwhile, on the open market, Alexander Radulov scored a six million dollar deal. Heck, Patrick Marleau, at the age of 38, netted a three-year, $6.25-million contract. What might Little have gotten at age 31?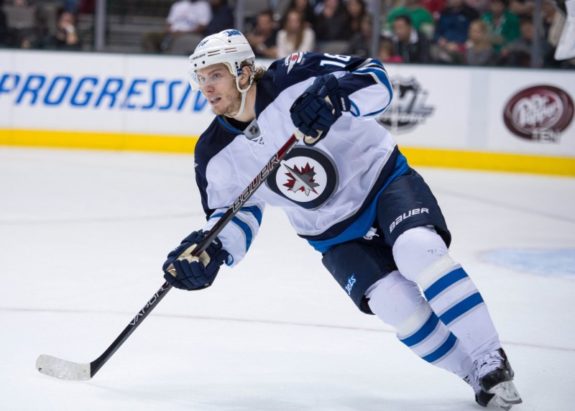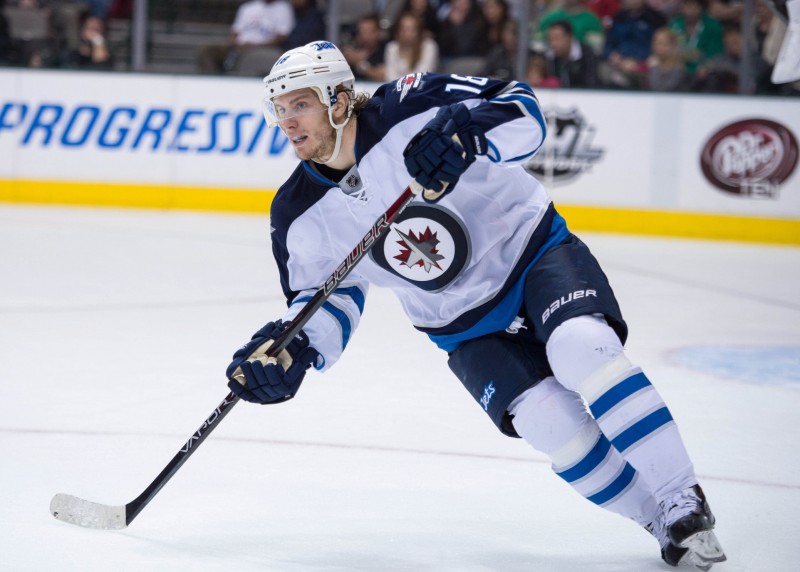 If anything, that's an encouraging sign for the Jets. Little could have made bank next year as a UFA, but chose to stay in Winnipeg because he believes good things are on the way.
Of course, for those good things to actually arrive, the Jets will need every piece at their disposal. And one of the most important pieces, for whom there is no immediate replacement in the system (sorry Jets fans, Jack Roslovic isn't there just yet) is now locked up long term.
Now the Jets have a key player with them for six more years and one less distraction. It's time for the winning to start.