The Buffalo Sabres have received some more good news ahead of Wednesday's game with the Winnipeg Jets. According to Forbes, the franchise is now worth $288 million.
Buffalo Sabres Value Has Increased by $99 Million Since 2011
Forbes released this news as part of their 16th annual NHL valuations. The value of $288 million represents an increase of $99 million from when Terry Pegula bought the Sabres in 2011.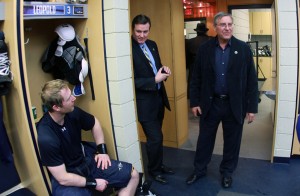 The report also advised that Buffalo had revenues of $103 million and operating income of $4.4 million during the past year. Overall, the Sabres ranked 23rd out of the NHL's 30 teams.
Although this increase is a major positive for Pegula and the Sabres, the valuation is still below the NHL franchise average of $490 million, which represents an all-time high. The figures were helped mainly by Rogers $4.6 billion deal, which gave them rights to all NHL games in Canada over the next 12 years.
Toronto Maple Leafs Lead the Way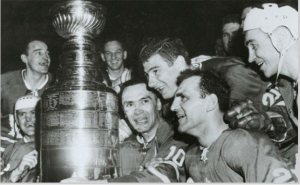 Unsurprisingly, the Toronto Maple Leafs were once again the NHL's most valuable franchise, at $1.3 billion. However, this year they were joined in the "$1 billion club" by the New York Rangers and Montreal Canadiens, who are now worth $1.1 billion and $1 billion respectively.
All three teams are helped by the fact they have the three richest local television deals and are among the most expensive tickets in the NHL. The Leafs rank first (average cost of $113.66), the Rangers are third ($77.87) and the Canadiens are eighth ($73.67) – for the record, the Sabres are ranked 25th, with an average ticket price of $49.72.
How Forbes Calculates Team Valuations
Forbes annual NHL reports are often disputed by the teams and owners. However, they are enterprise values which are based on equity plus net team and arena (when controlled by the same group) debt.
Forbes applies multiples to revenue (net of revenue sharing and contractually obligated arena revenue is deducted from revenue), based on historical transactions and pending any new arena or media deals. Operating income is earnings before interest, taxes, depreciation and amortization.
'Armed' with a journalism degree, I have covered numerous NFL, MLB, NHL, MLS, CFL & NLL events for the BBC, TO Sports & Blue Toro, while being fortunate enough to interview various sporting personalities, including Rogers Goodell. Throughout it all, the one message I have for anyone in this industry is to never take it for granted.