Milan Lucic is now in the final year of his deal that sees him get $5.25 million average annual value (AAV) from the Calgary Flames. That means a decision is quickly approaching to keep, trade, re-sign, or let the contract run its course and part ways. He originally signed a seven-year, $42 million deal with the Edmonton Oilers but didn't make it very far before the Flames took advantage and acquired him to get out of their own bad deal with James Neal.
Even though Lucic is being paid like a top-six player, his role was clear with the Flames as he was an effective bottom-six physical presence. That hasn't been the case this season as he has turned into more of a burden than a useful player, to put it bluntly. What we can come to expect from the production of Lucic is that he will have a similar number of hits as last season, which is below his career average. He should also finish with significantly fewer shots this season while the offensive production will dip further and has been non-existent.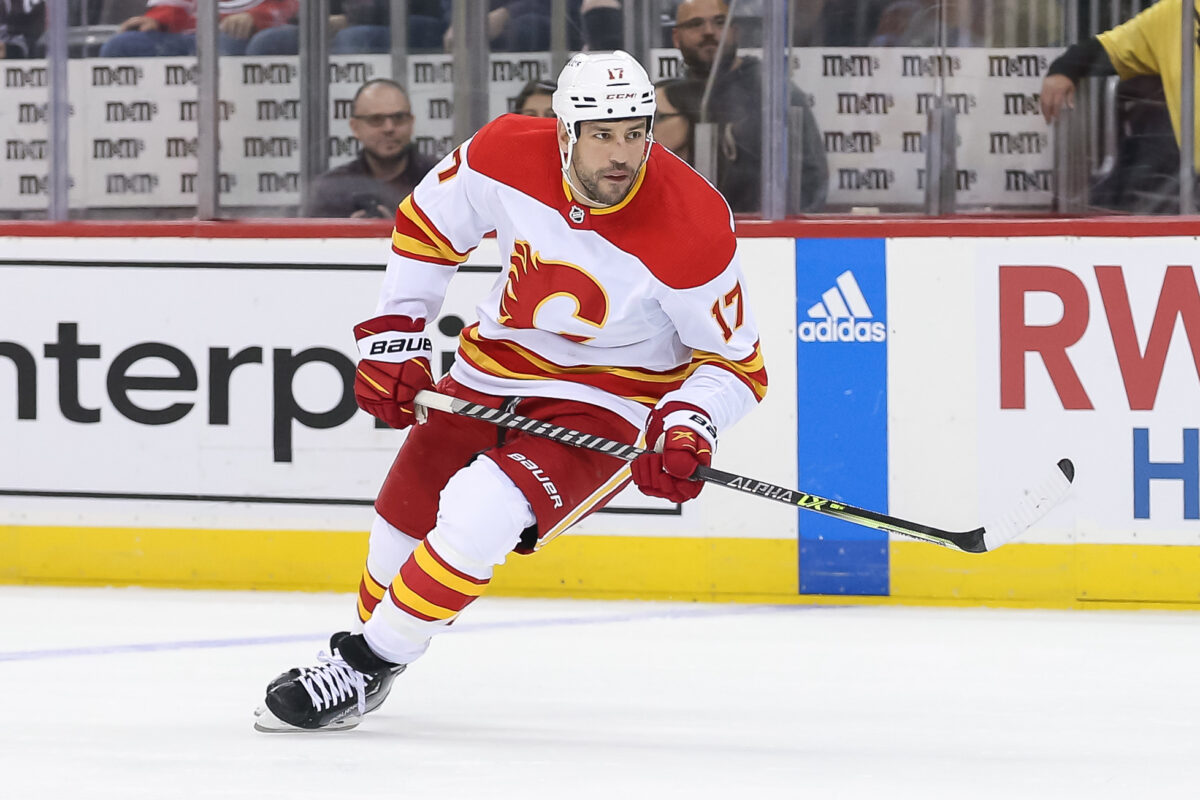 As a fourth-line player whose role it is to bring an intimidating presence, Lucic has not fought once this season. He has eight minor penalties, seven of them being stick infractions and one interference. He turns over pucks regularly and doesn't have the speed to get back on defence or keep up with the players in the NHL anymore. His speed has always been a knock on him, but his other areas of the game used to make up for it.
Money Is an Issue with Lucic
Lucic hasn't scored in 81 games going back to last season and he has the sixth-highest cap hit of any player on the Flames. He is also the highest paid player in the NHL without a goal this season. In 23 games, the veteran has just five assists.
It is well documented that Darryl Sutter likes to have players that play, or used to play, like Lucic in the lineup. But this isn't 2012 anymore, when the power forward was a force in the league. He is the slowest on the team and besides Kevin Rooney who has just one assist, has hurt the Flames more than he's helped them.
Related: Calgary Flames: Is It Time to Panic?
---
Latest News & Highlights
---
Lucic continues to play every game and even got a shot in the top-six when Sutter was messing with the lines. As far as line creating goes, that was a very poor decision and was quickly corrected. The Flames need scoring from their forwards and Lucic won't be able to provide that considering he is the oldest member of the team, has the worst contract in the league, and has shown no signs that he will turn things around.
Do the Flames Move Lucic Mid-Season or Just Not Re-Sign Him?
There was talk a month or so ago about the prospect of re-signing Lucic. This of course would cost the Flames significantly less money against the cap than the big forward is making right now, but still not worth it. There are other options around the league who would be more effective if the team wants to keep a "tough guy" on the roster. But the NHL is much faster and more talented with a number of Calgary Wranglers having excellent starts to the season in the American Hockey League (AHL).
Matthew Phillips and even a few others, deserve to see time in the NHL this season, and it would have to be in a top-nine role to give them a fair look. Rooney has already been scratched regularly lately, but Lucic has to join him on the bench. There's not much showcasing the Flames can do with Lucic to get a better deal if they were to dump his cap before the trade deadline. If the Flames want to make a larger move at the deadline, it will cost them to not only acquire that player, but to also get rid of Lucic's $5.25 million.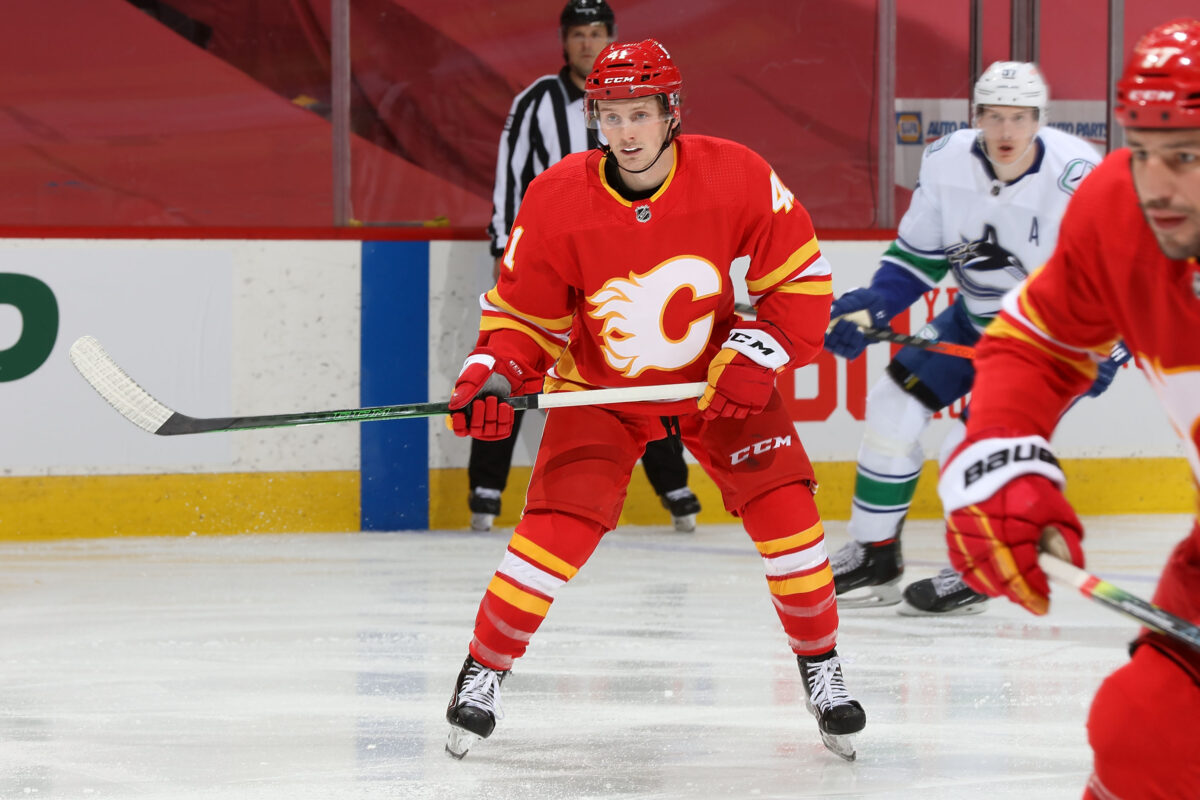 It is only a quarter of the way into the season, but things are starting to shape up. The Flames have struggled in all areas this season and have taken a real step back from the dominant 2021-22 season they put together. In my opinion, it isn't worth it to go all in this season. Going all in would require Lucic's contract to be moved on top of bringing in a top-level talent. Waiting until the offseason and parting ways with him will be the better course of action to hold onto as many assets as they can and reset next season.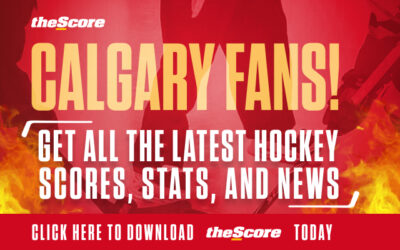 I'm not giving up on their season, but the team as a whole has not shown management that they are deserving of a game-changing move that will hurt their future. Lucic won't be back with the team, but the Flames will likely stick out the season with him.
---
---
---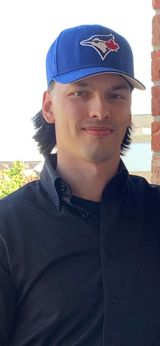 Rob Couch is a THW freelance writer covering mainly the Edmonton Oilers and Calgary Flames. He covers everything you need to know about fantasy hockey. He will also keep you up to date with NHL Stats News and trade talks.
You can find more of his work here.
Follow Rob on Twitter or his hockey account Stat Hockey for the latest articles, stats, and more.