On the senior men's side, Canada has been a lock to win in international competition, especially lately. They currently hold Olympic gold, a World Cup title and World Championship gold. In the junior circuit, however, Canada's golden reign has been far from a sure thing.
In fact, since their record five consecutive wins from 2005 to 2009, Canada has just one gold medal and missed the podium completely three times. It can't be for a lack of talent because of the way Canada continues to dominate on the world stage. Why do they struggle to win and will the losing streak continue this year?
Home Ice Advantage vs. Pressure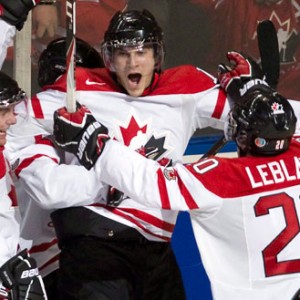 When you're talking about hockey players under the age of 20 you won't find a whole lot of experience. You'll also find young men who might not be able to shoulder the weight of expectations. It has certainly felt like that pressure has gotten to these kids over the past few years. But the interesting thing is that home ice doesn't seem to add to it.
Since the tournament became official in 1977, Canada has medalled every time the tournament was in their home country. Maybe having the crowd behind them fires them up rather than causing them to buckle.
We've all heard the idea that young players don't really understand the pressure they're under and therefore have no idea how bright the lights are. That seemed to a common narrative regarding the under-23 team at the World Cup. So the question is, do the Canadian Juniors feel the weight to win? Is it always gold or bust? If you ask the players, they'll tell you that there is an expectation to win gold and anything less isn't good enough.
Sometimes the pressure of winning at home can become a burden, and thus, less of an advantage. But, in terms of podium appearances, the juniors haven't been affected by the pressure. Here's one thing to keep in mind — just because it's Canada doesn't mean they are guaranteed to win. To call a gold medal loss a failure isn't quite fair to some of the teams Canada has iced over the past few years. They weren't always good enough and simply didn't deserve to win. Is this year any different?
Canada vs. The Rest of the World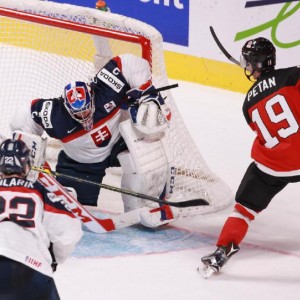 Though it may not have shown during the last Olympic Games or the recent World Cup, international competition has more than caught up with Canada in terms of talent, especially in the junior circuit.
Since Canada's run of gold ended after 2009, the United States have won two golds, as has Finland, while Sweden and Russia have one each. Canada has the most overall medals, with 29 total including 16 gold, the most of any country but, unlike the senior men's side, it no longer feels like a forgone conclusion that Canada will be in the medal round.
There's really no consistent comparison between the senior and junior levels. Finland dominated their way to junior gold last year, yet their senior side crashed and burned at the World Cup. Russia has the second most junior golds, but we all know about their struggles at the Olympics. Team USA has two junior golds in the past seven years, yet their senior men's team hasn't won an Olympic gold since 1980. The spread of young talent is great for the game, and the fact that the gold medal truly is up for grabs makes the tournament much more exciting.
Canada can't lay claim to exclusive hockey greatness anymore (on the junior side at least) because there are so many strong players all around the world — and they aren't the prohibitive favourite this year. In fact, they aren't even a lock to reach the podium.
A big reason for that is the quality of the competition. There is a lot of parity among the top countries. This year, Sweden appears to have the best chance of winning it all, at least on paper. But Canada also faces an internal battle, and that's their own personnel.
Goaltending vs. Choice of Players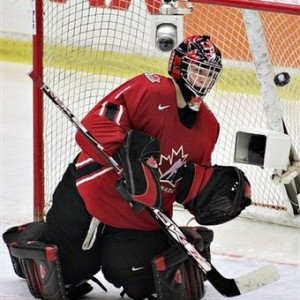 One of the glaring problems for Canada's juniors over the past few years has been in net. This isn't to say that their goalies aren't any good, but they simply don't dominate like goalies of the past.
From 1982 to 2009, one of Canada's netminders won the award for the best tournament goalie 10 times. During that span, Canada won 15 gold medals. From 2010 to 2016, there have been no best goalie awards for Canada, and they have just one gold medal, thanks to a powerhouse team in 2015.
This year, Canada has three options for their starting goalie in Carter Hart (who appears to have the upper hand), Connor Ingram and Michael McNiven. None of them has much of a track record in international competition, and none could be considered to be among the best young goalies in the world. Quality goaltending is so crucial in short tournaments, and unless one of these guys really step up, it will be a weakness for the Canadians. They simply don't have a Carey Price, Justin Pogge, Steve Mason or Dustin Tokarski.
With the exception of Price and to some extent Mason, though, Canada's junior goalies don't generally become NHL stars, so really all they need is a great run. All they need is that hero who becomes a household name for two weeks. Will one of the guys at camp be able to step into the role? And does Canada need a game-stealing goalie this year?
Make no mistake, Team Canada still boasts a lot of the best young talent. Unfortunately, not all of it is available. Take a look at these eligible players who won't be released from their NHL teams: Connor McDavid, Mitch Marner, Jakob Chychrun, Lawson Crouse, Travis Konecny and Anthony Beauvillier. If Canada had their full compliment of players they'd easily be the favourite — but that's not the way the World Juniors work. Other players will have to step up and fill the void of the guys who won't be there.
Canada has to play strong defence. They have to exit the zone quick and move the puck to their forwards. You can be sure that mediocre goalies have been made to look great in these kinds of tournaments because of a stingy defence, and because they don't have a standout netminder this year, attention to detail on defence will be even more crucial.
Canada certainly has a chance to win on home ice, there's no doubt. But it won't come easy, and it won't come as a shock if they are once again shut out from gold medal glory.