So far the 2017-18 season has not been one to remember for Montreal Canadiens' second-year forward Artturi Lehkonen. The dreaded sophomore slump has hit him badly as he has struggled to score. A lower-body injury kept him out of the lineup for over a month but since his return, the offence is still missing. However, considering how talented Lehkonen is and his previous track record, this is hopefully just a bump in the road for the young Finn.
The Sophomore Slump
After 18 goals last season for the Canadiens as a rookie, he seemed like a lock for at least 20 goals this season. However, sports are unpredictable. After his strong finish last season, to think Lehkonen has just two goals (both of which came in the same game in October) and six points by now is shocking. Out of Montreal's forwards, only Jacob de la Rose and Ales Hemsky (who has only played seven games) have fewer points than Lehkonen's six.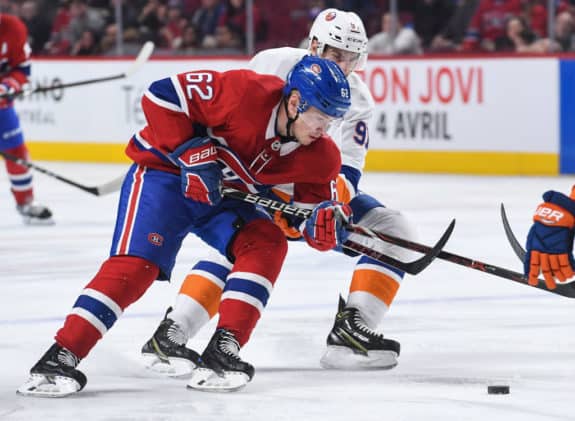 His all-around game is still solid and he is the kind of player that can be trusted in any situation. He often plays on the right wing but would look better on his natural left side but Lehkonen is a victim of numbers as the Habs have good depth on the left wing. And the Canadiens are known to use players out of their natural positions to fill needs elsewhere.
Under the Radar Struggles
Lehkonen's struggles have flown relatively under the radar compared to some of the other Montreal forwards. There are five forwards on the roster who are in the double digits in goals but the ones expected to perform like Max Pacioretty, Alex Galchenyuk and Jonathan Drouin have underwhelmed this season. In the case of Lehkonen, his work ethic, defensive game and the fact he is a sophomore offer him a little slack when it comes to the lack of offence.
He is not the first and nor will he be the last to suffer from the sophomore slump. Many young players suffer a drop off in production in their second seasons; examples include Colorado's Nathan MacKinnon (63 to 38 points) and Florida's Jonathan Huberdeau, who had 31 points in 48 games in the lockout-shortened year but only 28 points in 69 games in his second year.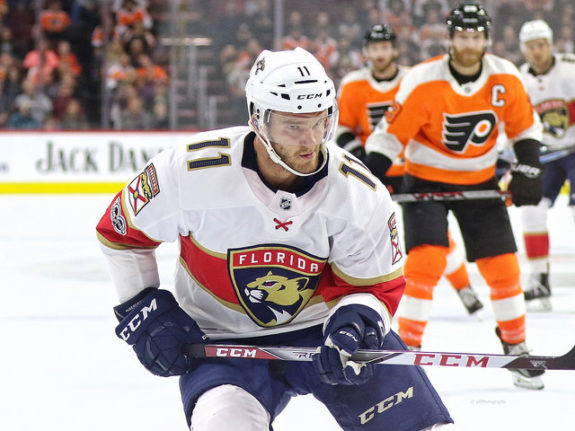 Both players won the Calder Trophy as the NHL's top rookie. While Lehkonen doesn't have the pedigree or the potential for high-end offensive production like MacKinnon or Huberdeau, they are examples of how unpredictable development can be. After strong rookie years, it took them a few years before they blossomed and became the players they were projected to be.
Bounce Back Potential
Quite honestly, outside of Nicolas Deslauriers, who has carved out a role for himself on the fourth line and shown an unexpected offensive touch, no Habs forward has exceeded expectations. Brendan Gallagher has met it so far with 16 goals to lead the team. Andrew Shaw has 19 points in 43 games which is average for him. Paul Byron has 12 goals, an indication that last season's 22 goals weren't a fluke. Other than that, the Montreal forward corps has been overwhelmingly disappointing when it comes to offence.
This season looks like it will be a learning experience for Lehkonen. He's getting his chances and it feels like the dam is going to break for him any minute and the puck will start going in the net. He has the potential to be a perennial 20-goal scorer in the NHL, which would be huge for a Montreal team that struggles to score. Lehkonen has the whole second half of the season to resurrect his game and chances are he'll find it eventually.
I have a Bachelor's Degree in Journalism from Ryerson University. I am a freelance journalist and a Montreal Canadiens writer for The Hockey Writers. I previously wrote for Simcoe.com and Last Word on Sports as well as interned at TSN.