The Montreal Canadiens and their fans suffered a bitter and difficult 2019-20 season. They finished the season with 71 points in 71 games played, winning only 31 games in large part thanks to not one, but two, eight-game losing streaks. And try as they might, we cannot forget going 0-for-4 vs. the woeful Detroit Red Wings.
If not for a global pandemic that shutdown all professional sports, the 24th seeded Canadiens would never have had a chance at making the playoffs; general manager Marc Bergevin was a seller at the deadline. Once the NHL put the Return to Play (RTP) plan into place, the Canadiens surprised the hockey world, dispatching the Pittsburgh Penguins in four games, then gave the Philadelphia Flyers fits before falling in six games.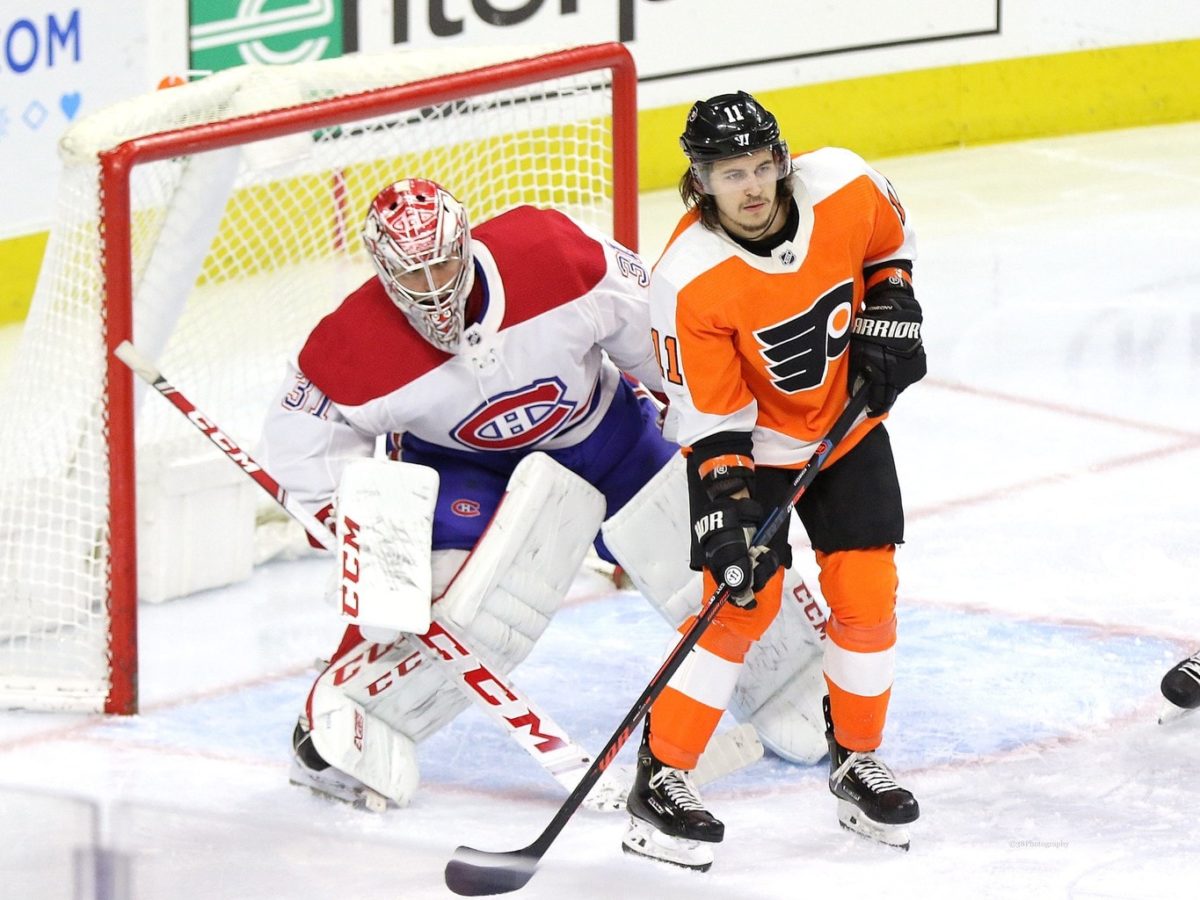 That short but exciting playoff run changed the Habs' fortunes and offseason plans. With expectations on the rise and Bergevin adding to the roster, fans now turn their gaze to who they expect to provide the Canadiens desperately needed improvements in their play from last season. Who should fans look to for a bounceback season? Who will become the breakthrough player of the year in Montreal?
Josh Anderson
It was no secret that the Canadiens needed to add size to their forward group. Once rumours of Josh Anderson's availability became known, it was no surprise to hear Montreal and the Columbus Blue Jackets as ideal trade partners.
After Max Domi arrived late to the Canadiens RTP training camp due to concerns about how COVID-19 and his underlying condition would interact, it was no surprise he would be a step behind those who had been training together in set lines for over a week. Beyond a three-point game — his only points of the playoffs — Domi could not find a way to produce while playing in a bottom-six role, while his play as a center became less valuable to a team that saw the emergence of Nick Suzuki and Jesperi Kotkaniemi in the playoffs.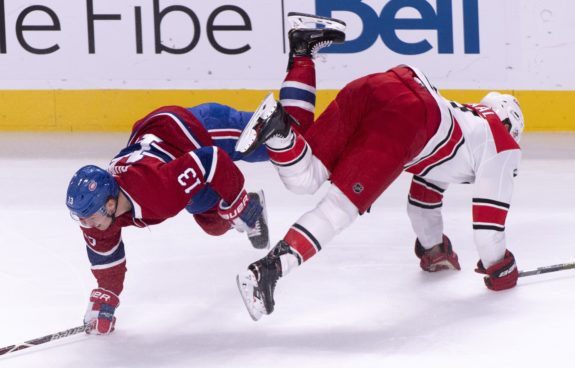 Trading Domi and a 2020 third-round pick to acquire Anderson may have seemed high. However, it was a fit for both teams.
Bergevin agreed, stating:
"We gave up a pretty good asset in Max Domi, but that was the price to pay to add Josh Anderson, which is a power forward. There's very few players like him in the league and we're trying to get bigger, especially up front. And again, we like what he brings. I know he missed time last year, but we feel that he'll be back 100 per cent and ready to go." 

Marc Bergevin (from 'Canadiens trade Max Domi to Blue Jackets for winger Josh Anderson,' Montreal Gazette, 10/07/2020)
Now, Anderson becomes a player to watch in Montreal as the bounceback player of the year. Being signed to a long-term, seven-year deal at $5.5 million annually provides him some motivation, as Bergevin has shown confidence that he believes in the 26-year-old right-winger.
Two seasons ago, Anderson had scored 27 goals, 44 points and added an impressive 214 hits after progressing over his previous three seasons. It was as though the young power forward had found his game. Then, Anderson suffered a shoulder injury, scoring only one goal and four points in 26 games played last season. It's believed that he would have been ready for the second round of this past playoffs had Columbus made it that far, but he didn't get that opportunity.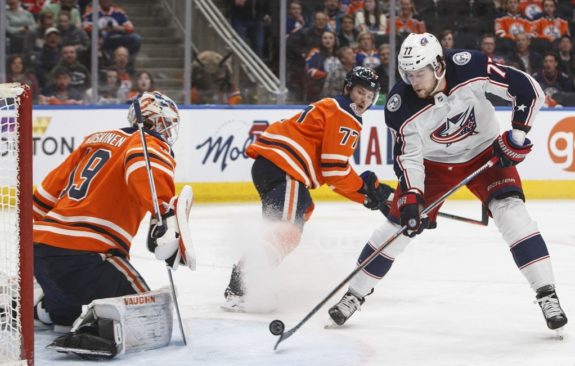 Now, Anderson must prove that he is healthy and capable of playing as he had two seasons ago to not only prove his detractors wrong but prove the faith placed in him with the long term contract wasn't misguided by Bergevin. If Anderson can return to that level of play, he would earn the title of bounceback player of the year.
Jesperi Kotkaniemi
In his sophomore season, Kotkaniemi was a living embodiment of the stereotypical sophomore slump. It was an unfortunate string of injuries that thrust the slump onto him. He suffered a knee injury in the offseason, slowing his training down. Due to that, he entered training camp in less than ideal condition and then suffered a groin injury. Once he recovered, he returned only to suffer a concussion. Soon after his return to health from the concussion, he was sent down to the Laval Rocket only to suffer a season-ending spleen injury.
The demotion to the AHL was beneficial for Kotkaniemi regaining his confidence after having scored six goals, eight points in only 36 NHL games. Once in Laval, under head coach Joel Bouchard's tutelage, Kotkaniemi found his offensive stride, scoring 13 points in 13 games played.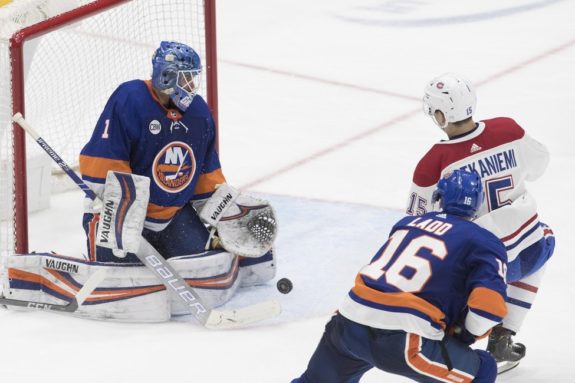 The RTP seemed to be his coming-out party, however. He returned to training camp healthy, better prepared, and demonstrated it so once the play-ins began. He ended up earning a top-six center role, scoring four goals in 10 games and averaging 3.6 hits per contest, demonstrating growth in his physical game. 
As mentioned above, this emergence, in part, made Domi expendable. Expectations for Kotkaniemi to continue this progression heading into his third NHL season are front and center. If he can keep pace with his play in the playoffs, he'll give the Habs a quality two-way center that can provide offence, a physical presence, and help improve the power play with his offensive vision. 
There is no doubt that he has the tools and is poised to bounce back and even to become a breakout player for the Canadiens in the upcoming season. If he can reach a 50 point total, it would give hope that the 20-year-old center can become a mainstay and a key component of the Canadiens future.
Jonathan Drouin
Jonathan Drouin is an enigma to the fans in Montreal. His arrival as the next Quebécquois star quickly faded after 44 point and 53 point seasons. As a former third overall selection, he was supremely talented in juniors, but he has yet to reach the potential he seemed destined to as a prospect. Fans online seemed disillusioned with him in Montreal, likely due to the fact it cost the franchise their top prospect at the time, Mikhail Sergachev, to acquire him.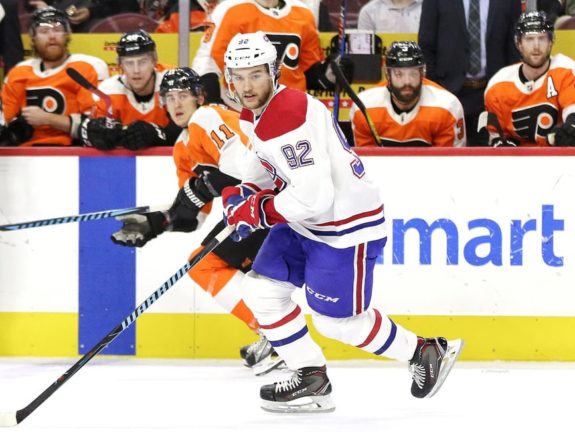 Last season, it seemed he had finally found his niche, starting on the wing and scoring 15 points in his first 17 games played before injuring his wrist. He returned in February only to suffer an ankle injury. That said, Drouin is another player that benefited from the pause and the RTP playoffs. He demonstrated great chemistry with Nick Suzuki, and they ended tied for the team lead in points for the playoffs at seven points in 10 games.
Despite his career-high 53-point season in 2018-19, he suffered a 25-game pointless drought, which did the Canadiens no favours, as they missed the playoffs by two points that year. If he can stay healthy and find consistency in his performances, there is a great opportunity for him to demonstrate to the fans that he is a quality top-six offensive player. For him to become a bounceback player or to finally produce a breakout season, he will need to remain healthy and focused for an entire season.
The Canadiens' surprising playoff appearance this season led Bergevin to take the next step in his retooling plan. The added depth and better balance on the roster can only help support these players into their proper roles. The expectations for this storied franchise is now to be a playoff team. To reach that expectation, one, if not all of the players mentioned, will need to bounce back, and maybe one could potentially have a breakout campaign. If they can, the fans will have an exciting season of hockey ahead.
---
---