The last eight years of general manager Marc Bergevin's tenure have been tumultuous and divisive at best. Even some of my colleagues have weighed in on this. However, this offseason has marked a significant change from Bergevin's usual dealings.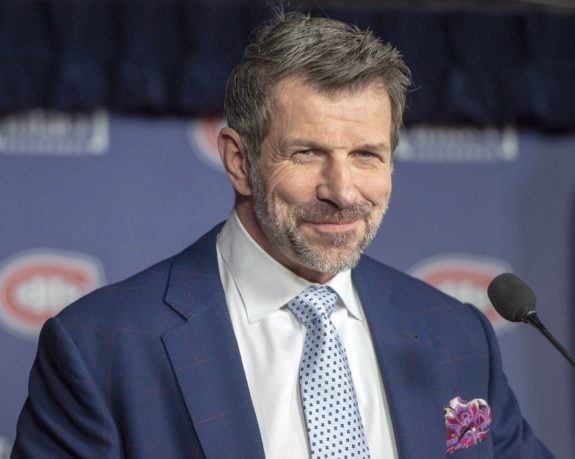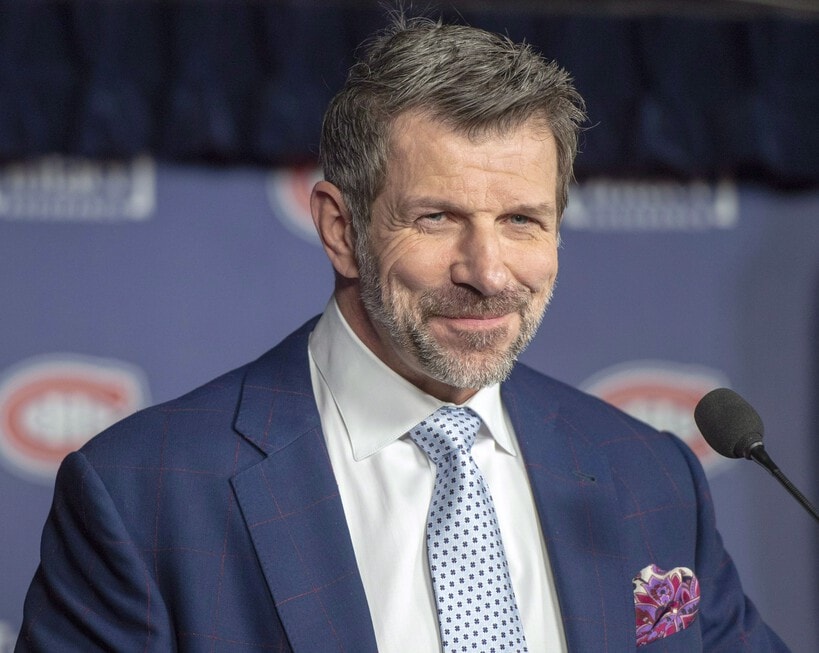 After securing the services of free agents Tyler Toffoli and Corey Perry as well as trading for Josh Anderson, the Habs' GM has improved his team very quickly. Of course, they were in pretty good shape before those deals were made, given their pool of prospects and the players they drafted in the 2020 NHL Draft. If you're still unsure about how well management has drafted, have a look at the 2020 IIHF World Junior Championship.
The Golden Boy
As expected, Cole Caufield impressed at the tournament. In seven games, he notched two goals and three assists, and he was on the scoresheet for some of Team USA's most important goals, including Cam York's tying tally against the Russians, and a goal and an assist against the Czechs. As Justin Blades of Habs Eyes on the Prize said, though, it was his play away from the puck that was most noticeable. In the game against Team Russia, he clocked 17:53 of ice time and five shots on goal.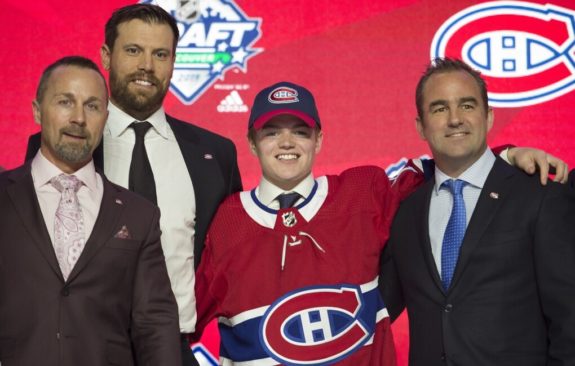 In the game against Team Sweden, he wasn't able to get much going offensively but managed to establish his defensive presence. Caufield broke up many Swedish chances by refusing to let them out of their zone to start the rush and he aggressively went after the puck on Swedish setup attempts. A gold medal doesn't hurt his stock either.
Czech Yourself
Canadiens' 2020 draftee Jan Myšák had a great showing as well. As the captain of the Czech squad, he further cemented his position as a worthy selection. He was also on our list of notable players before the WJC started. He started hot with a goal in the Czechs' first matchup with Sweden but was quiet the next few games. Still, as the Czechs' top-line centre, he was on the ice for both goals against Team Russia and came up with a great defensive play to block a shot from Russia's Vasily Podkolzin.
After the Czech Republic's final game against Canada, Myšák was selected as one of his team's top three players, alongside Radek Kucerik and David Jiricek. I guess that makes him a player to WATCH, right?
Guhle as a Cucumber
Until Finland's Topi Niemelä was named the tournament's best defenceman, one could've argued Canada's Kaiden Guhle deserved the honour. Jason Blades described him as "solid but unnoticeable" which is exactly what you want in a defenceman. In general, ranking blueliners has become too concerned with offensive production, but that's beside the point.
Head coach André Tourigny noted that Guhle performed better than expected and that his shutdown ability put him among the "next generation of defenders."
Guhle finished the tournament third in ice time behind Bowen Byram and Thomas Harley and added a goal in the game against Team Switzerland. It may have been hard to notice Guhle's solid play because of Canada's sheer dominance throughout the tournament, but he was a constant presence in their game against the Czechs, finishing with 15:19 of ice time and ultimately setting up Connor McMichael for the game-winning breakaway.
The Canadiens can be proud of their prospects after a strong tournament at the 2020 IIHF World Junior Championship, and their consistent play provided a bit of a cushion for Bergevin's future as well.
---
---
Covering the Pittsburgh Penguins and other topics for The Hockey Writers. Also a big fan of the Chicago Cubs and progressive rock music.