Since he joined the Montreal Canadiens in the 2017-18 season, Jonathan Drouin has been a polarizing figure when he was acquired in a trade with the Tampa Bay Lightning for high-end defensive prospect Mikhail Sergachev. Since then, the fans and media have had mixed feelings about the francophone player, and some can't wait to get rid of him while others think he can be a star.
Canadiens Trade Sergachev for Drouin
In the offseason of 2017, general manager Marc Bergevin was looking for a number one center, and the Tampa Bay Lightning were looking to trade their third overall pick in the 2013 draft, Drouin. The Lightning wanted the Canadiens ninth overall pick Sergachev, and the trade was made along with a swap of draft picks – conditional seconnd to the Lightning and a sixth to the Canadiens.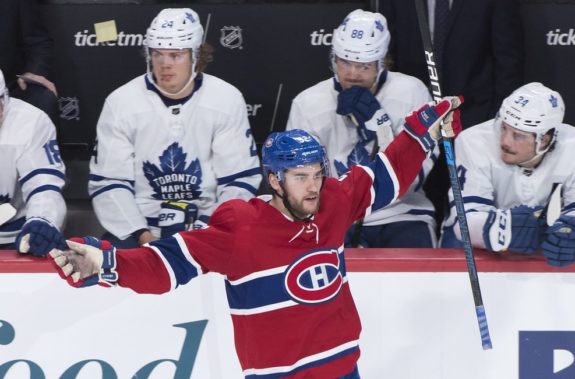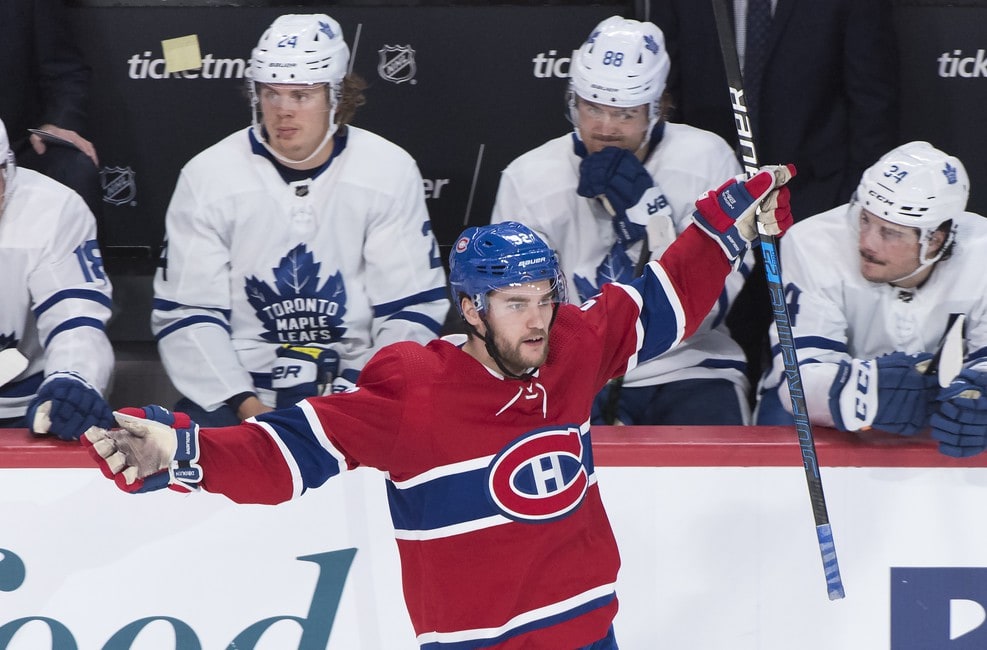 Sergachev had only played four games for the Canadiens but was heralded as one of their best prospects and a possible replacement for an aging Andrei Markov. Drouin had just come off a breakout season with the Lightning scoring 21 goals and 53 points, after scoring 15 points in 17 games in the playoffs the previous season. Bergevin was desperate for scoring up front and trading from a weak position to acquire Drouin.
"When you have the chance to get your hands on a player of Jonathan's talent at a young age, it's very important, This opportunity probably hasn't been available to me in five years. Plus, he's a kid from here, so for me it was a decision I had to make. Giving up Sergachev was not easy, but acquiring Jonathan was a chance we couldn't pass up."

Marc Bergevin on acquiring Johnathan Drouin
The Canadiens were trading from a weak position because Sergachev was the only left-handed puck-moving defencemen in their system to help the team's blue line. This trade ended up being one reason the Canadiens struggled on the left side of the defense for the next three seasons.
Drouin Playing Center
When Drouin first came to the Canadiens, he was put in the center position on the top line and struggled. There were red flags everywhere that he wouldn't be the center that the Habs were looking for, the first of them being the fact he hadn't played the position since his junior days with the Halifax Mooseheads. Second, he isn't a defensive type of player and struggled at playing a solid 200-foot game. Even with all these flags Bergevin and head coach, Claude Julien put him at the center.
Drouin scored only 13 goals and 46 points in his debut season with the Canadiens, making fans and media question the young player's abilities and the trade in general. It didn't help that Sergachev had an excellent rookie campaign, and the Habs were struggling mightily on the left side of the defense. This wasn't really the fault of Drouin; Bergevin and Julien put him in a position to fail right from the start. Although he showed flashes of brilliance, the center position's responsibilities were just too much for him to stay consistent.
Drouin Improved His Game and Stats Every Season
Since joining the Canadiens, Drouin has improved his stats every season. He had 46 points in a very underwhelming debut, followed by a career-high-tying campaign of 53 points the following season. He played the wing full time in 2018-19 and seemed more comfortable; he was off to a great start, but about halfway through the season, his production slowed to a halt in what could have been a 70-point season.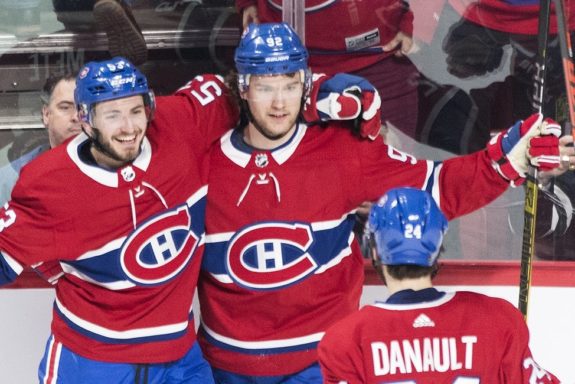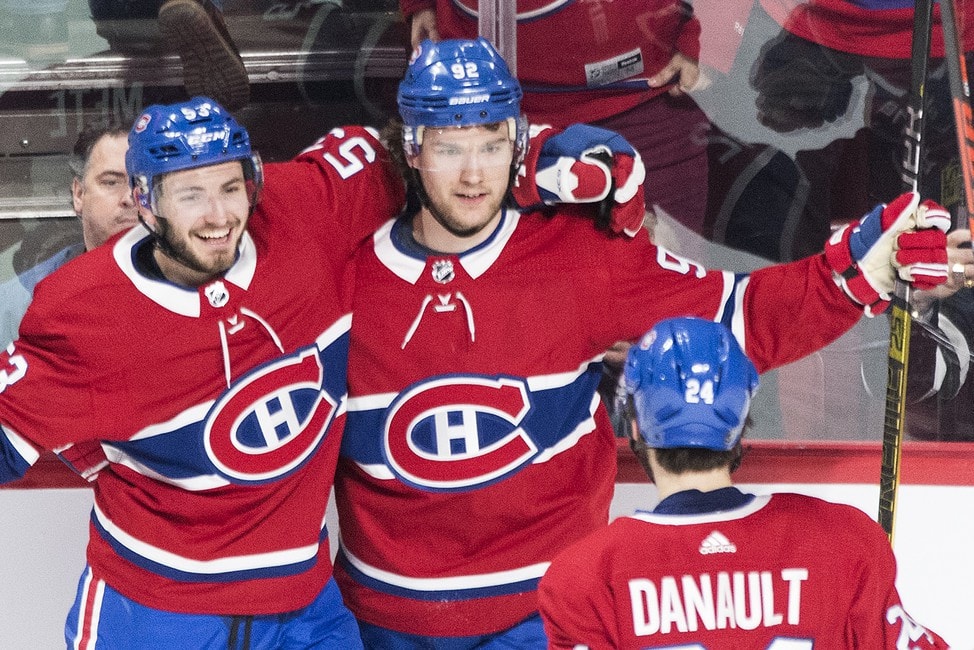 Drouin was criticized for his offensive drop off and defensive play after his second season. To show his full commitment to the team, he reached out to his former head coach in Halifax, who is now the assistant coach with the Canadiens, Dominique Ducharme, to work on all areas of his game. The offseason work seemed to pay off as he came out flying to start the 2019-20 season, scoring 15 points in his first 19 games before injuring his wrist. In February of that season, he came back to play eight lackluster games and give fans and media another reason to question his abilities.
COVID-19 Break and the Playoffs
Drouin's return was interrupted by Covid-19 and the NHL's subsequent shutdown of the season until August, which was very beneficial to Drouin. When he hurt his wrist, he had surgery and was supposed to be out only eight weeks, but he returned eleven weeks later and still not look comfortable with his wrist. Many thought and speculated that he was still playing hurt. This was never proven, but it seemed likely.
Related: Canadiens Still Need to Play Drouin in Top Six
The NHL returned and have a 24 team playoff, which allowed the Canadiens to be part of the postseason. Drouin was an important factor in the Canadiens success, tying Nick Suzuki for the team lead in scoring with seven points in 10 games. During these playoffs, Drouin looked more focused and engaged in the play while also developing great chemistry with Suzuki.
Drouin Needs Chemistry to Succeed
If last season – especially the playoffs – showed us anything about Drouin, he needs the right players to play with to succeed. He found great chemistry with Suzuki in the playoffs, and so far in the first two games this season, it has rolled over. With Josh Anderson's addition, it seems – at least so far – that Drouin finally has a line where he can play his game and start being the player we all hoped we got three seasons ago.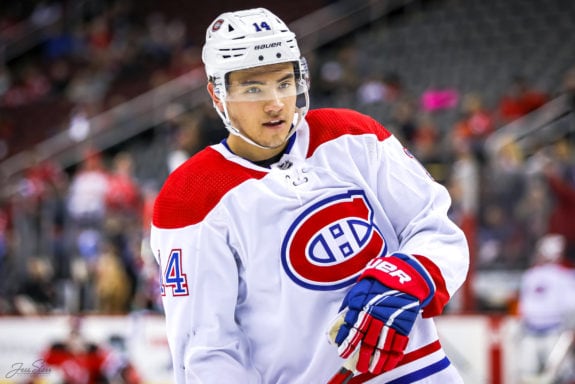 Drouin will never be a two-way player, but not every player needs to be. With him now on a line with Suzuki and Anderson, he can play his game and not worry too much about defensive responsibilities or playing hard in front of the net. He can now find the open ice and do what he can to set up up his linemates or get open for a goal himself.
Drouin Is Everyone's Scapegoat
Every time there is a trade rumor involving the Canadiens, you can be sure that someone, somewhere, wants Drouin added to the deal. Take the recent Pierre-Luc Dubois rumors, go to any Canadiens social media group, and you can guarantee a loud voice will be crying for Drouin to be traded because apparently, to some, "he sucks." It's ok for a fan to be passionate, but it should be directed at the right source.
As mentioned before, Drouin was set up to fail in his very first season with the Habs, and this is not his fault but management's fault. Julien and Bergevin should have noticed early on that he couldn't handle the responsibilities of playing center.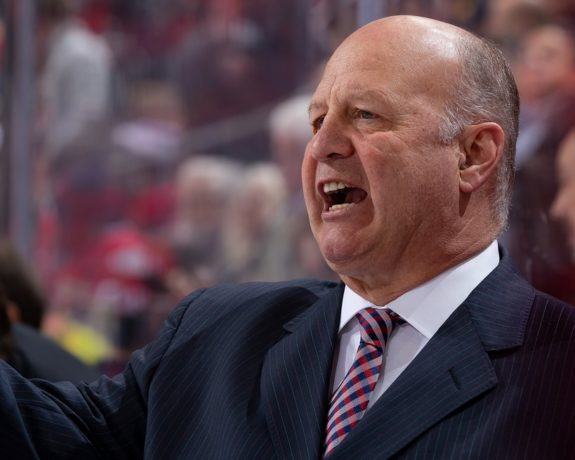 It also didn't help that Sergachev was having an excellent season with Tampa. The year that followed his first was also doomed simply because he didn't have the right players to play with, which led to a very inconsistent – yet improved – season. He is a francophone, and that Bergevin used that as a selling point when he traded for him, which only added more pressure to the young player – but again, that's on Bergevin, not Drouin. Last season he was off to a great start and playing great hockey, then he got hurt, which again is nothing you can or should blame Drouin for.
This season will be a pivotal one for Drouin. If he succeeds, then the "trade him" talk should quiet down considerably, but it really shouldn't have been there in the first place. Drouin was never going to be the french superstar everyone thought the team got. He can be a good 70 point winger that can help the team win hockey games. If anything, people should be upset at the high expectations, not Drouin himself.
---
---