Learning about a key trade is tough when you haven't had your morning coffee. When I woke up to the news Alex Galchenyuk had been traded to the Arizona Coyotes for left wing Max Domi, my initial reaction was "The Habs were ripped off." While it will take time to see the long-term impact of Marc Bergevin's first big move of the offseason, one thing is certain: despite their anger on social media today, fans were not generally happy with Galchenyuk's play.
After a trade, there's a tendency to look immediately at the statistics, which at first glance favour the Coyotes.  Galchenyuk is bigger and produced more offensively over the past three seasons. There's also the fear of the unknown—Galchenyuk was a local fan favourite after playing six seasons and 418 games for the bleu, blanc et rouge.  Domi is best known as the son of former NHL enforcer Tie Domi, who earned few friends in Montreal after years spent fighting the toughest players in the Habs' lineup.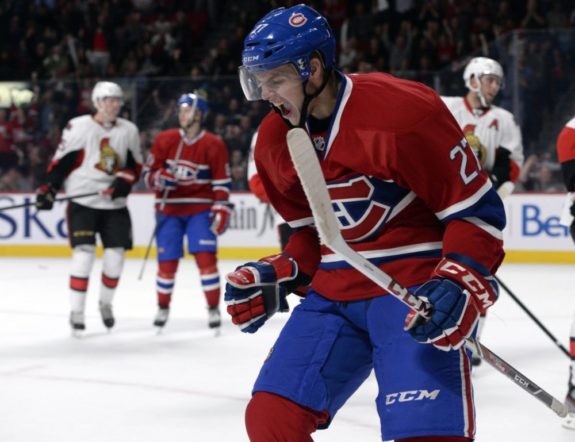 There's also the size issue. The Canadiens have been tagged as a small team for years, and many remember recent epic battles with teams like the Boston Bruins, where their inability to intimidate and respond to intimidation was apparent. Domi, like many Canadiens forwards, measures under six feet and under 200 pounds. His on-ice commitment is relentless, but expect Habs fans to still be angry, calling for the removal of Bergevin and predicting another disastrous season. When we examine the trade more closely, it might be time to look beyond the numbers.
Galchenyuk Did Not Produce Consistently
There was a lot of speculation about Galchenyuk just prior to the 2012 NHL Draft. While his impressive list of talents was apparent, he missed almost the entire previous season with a serious knee injury. Undaunted, the Canadiens selected him third anyway, behind his Sarnia Sting linemate Nail Yakupov, and defenseman Ryan Murray. In retrospect, it was a weak draft year for forwards, as eight of the first 10 picks were defensemen. Yakupov soon fizzled, and six years later, only Filip Forsberg emerged from the first round a legitimate star forward.
Drafted initially as a centre, the drama surrounding his position was the subject of the Habs' greatest soap opera—excluding the health of Carey Price—for the next six years.  First under Michel Therrien and then under his replacement, Claude Julien, Galchenyuk would be used at all forward positions and on all four lines.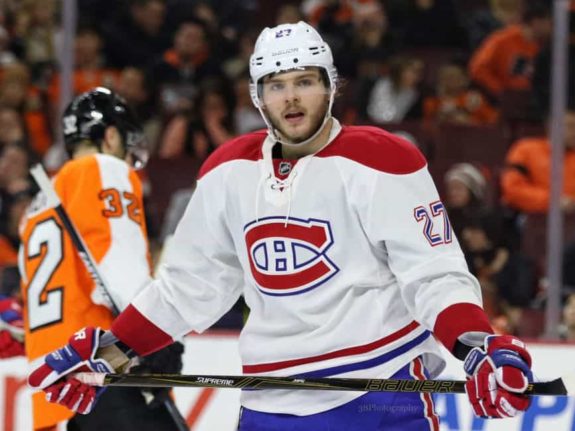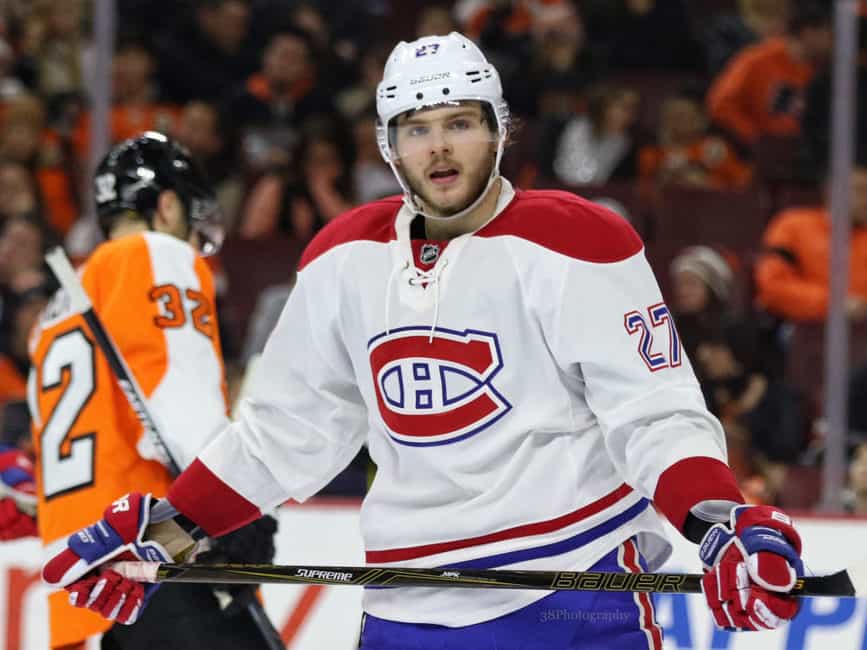 Speculation about why Galchenyuk was moved so frequently depended on whom you asked. Some maintained the team was more productive when he was at his natural position, but anyone watching him in his own end saw a lack of commitment defensively, especially when matched against top opposing centres. There was also a question of inconsistency; at times he could dazzle with spectacular stickhandling and a tremendous shot, but more often than that he looked lost and out of position.
The Incident That Put Galchenyuk on a Short Leash
The Canadiens organization follows a strict, authoritarian business model. Players who criticize or embarrass the team publicly are often quickly disciplined or traded. Doug Harvey was dealt to the New York Rangers after lobbying for a players' union, while Mike Cammalleri was traded in the middle of a game after criticizing the overall effort the team was making. In an embarrassing incident before he even played his first game as a Hab, Zack Kassian was involved in a car accident that led to a trade with the Edmonton Oilers.
For Galchenyuk, the events of Jan. 10, 2016 were something he wishes to forget. That morning, police were called to an apartment in downtown Montreal where Galchenyuk, forward Devante Smith-Pelly, and two women were staying. Galchenyuk's girlfriend was involved in an altercation with another woman before the police were called.
The incident triggered the kind of massive negative publicity a struggling team didn't need. For Smith-Pelly, the end to his stint with the Canadiens came swiftly. He was traded to the New Jersey Devils the following month. The Habs kept the more talented Galchenyuk, but speculation began as to how long he would stay with the team.
Filip Zadina Makes Galchenyuk Expendable
With the prospect of drafting the stellar Filip Zadina, the Habs had room to move Galchenyuk. Zadina promises to be an instant star. Everyone who has seen him play knows he can make the jump to the NHL immediately, save for ultra-conservative fans who feel an elite prospect can only reach maturity playing with less-talented players in the AHL.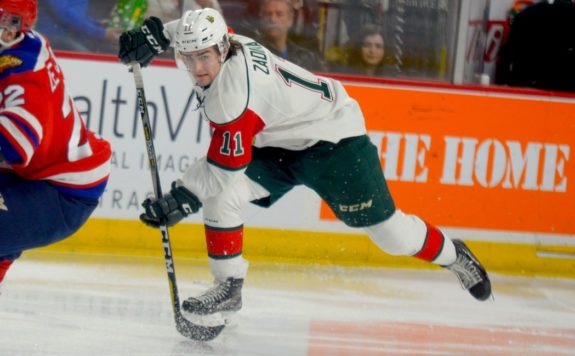 With Max Pacioretty in the final year of a contract and looking for an extension, and Brendan Gallagher coming off his best season, the Habs will likely be solid on the top two lines with Paul Byron, Zadina (should Montreal indeed select him), and Jonathan Drouin. Domi will also likely see time in the top-six. The Canadiens are being more careful developing Drouin as a centre, hiring Dominique Ducharme as an assistant coach. Ducharme coached Drouin in Halifax as a junior, where the two won a Memorial Cup in 2013.
The Habs are likely still shopping for another top centre, as it's been clear for some time that Galchenyuk was not the answer. They are not without options in the free agency and trade market, with both Paul Stastny and Ryan O'Reilly's names frequently circulating. Ryan Poehling remains the Habs' best prospect, especially with the recent long-term injury to Joni Ikonen. Poehling's major drawback is skating speed, but with a sudden rise in his output, there is reason to believe he's a leader with character who can overcome liabilities and inspire his teammates.
From last night: #Habs Ryan Poehling goes in alone, and scores with a between the legs shot. Incredible. pic.twitter.com/LyhAv5U07m

— Mitch Brown (@MitchLBrown) March 3, 2018
Floaters vs. Character Players
With the exception of Brendan Gallagher, Paul Bryon, and Andrew Shaw, the Canadiens are a team without grit. Last season featured a highlight reel full of dangles by Galchenyuk, Drouin, and Nikita Scherbak, all with one thing in common – they rarely resulted in goals. Most winning teams rely on scoring coming from a variety of areas, including deflections, battles in front of the net, and relentless determination causing other teams to make mistakes. You have to have your share of dirty goals.
Max Domi will bring some of that grit to the Habs. I also don't expect Bergevin is done on the trade market either. There's an old expression that defines insanity as doing the same thing repeatedly and expecting different results. The Canadiens have not been winning. Alex Galchenyuk's output, while somewhat impressive, was certainly not the stuff of a franchise player. Like many, I enjoyed his occasional flashes of brilliance, but I'll be happy to see another player wearing number 27 on the Habs next year.