It was about time for ex-Laval Rocket head coach Sylvain Lefebvre. Or, to be more respectful, the clock had at least run out on him and his time at the helm of the American Hockey League farm team of the Montreal Canadiens.
After one playoff berth in six seasons (a single playoff game won), the Canadiens could not justify keeping Lefebvre aboard any longer, not after the season the parent club had, anyway. Someone had to lose their job. All due respect to Lefebvre, it might as well have been him.
That's due to several reasons, but above all else, consider the arguably two questions a team must ask itself when looking at its AHL bench boss: Is he developing the talent with which he's been entrusted well? Is he being groomed for an NHL position within the organization?
The answer to the first is, at best, far from an affirmative. You could maybe make an argument that the team's prospect pipeline being a wreck is on scouting, but, regardless, it's not like Lefebvre has been working miracles with project prospects, pumping out NHL-ready talent at a reasonable pace. That leads into Answer No. 2.
Even if you want to ignore Claude Julien's new contract and how the Canadiens appear destined to stick with him as their head coach until it runs out, it would have been hard to justify a promotion. That's even as an assistant, based on Lefebvre's results.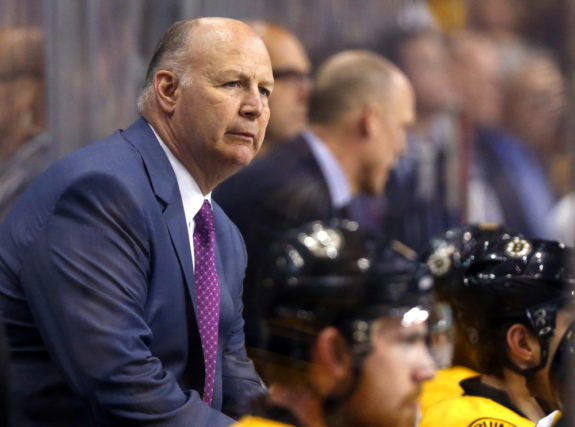 So, clearly, Lefebvre didn't figure into the team's plans moving forward. That's all the justification the Habs really needed. Nevertheless, even if some frustrated fans believe the move has come about two seasons too late, they'll likely have to wait some more time for the closure they're likely seeking. That's because a few burning questions still linger:
3. Was It All on Lefebvre?
In truth, this latest 24-42-10 Rocket season is not all on Lefebvre.
With exception to league scoring-leader Chris Terry and star defenseman Matt Taormina, there were few staples in Lefebvre's line-up due to injuries sustained by the Habs themselves. AHL game-breakers like Nikita Scherbak and Daniel Carr played only 26 and 20 AHL games respectively this season. Starting goalie Charlie Lindgren was also notably unavailable for significant spurts of time to help fill in with the Habs due to injuries to Al Montoya and Carey Price.
Still, that really only serves as an excuse (maybe) for this past season, not the five that preceded it. So, Habs fans can question the timing of this decision if they so choose, but the real question that should have put Lefebvre behind the eight ball long ago?
How, since he started out as the Hamilton Bulldogs head coach in 2012-13, have only seven Habs draft picks become NHL regulars (for our purposes, players who have gone a full year in the NHL without being sent down)? Of those, only three have spent time in the AHL under him (Sven Andrighetto, Charles Hudon, Jacob De La Rose). None are what you would call a definitive success story.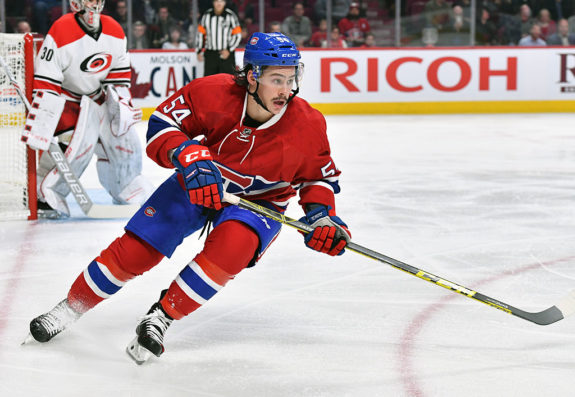 The other four (Alex Galchenyuk, Artturi Lehkonen, Victor Mete, Mikhail Sergachev), who jumped directly to the NHL from junior or overseas, hint at the team's scouting department being at least slightly more successful at identifying talent. It at least gives some food for thought, with the record of assistant general manager Trevor Timmins (who oversees the team's amateur scouting staff) speaking somewhat for itself (in spite of the popular view to the contrary).
2. Who's the Replacement?
There are several ways the Habs could go here.
One name that's been rumored as being a strong possibility is Dominique Ducharme, who's won a Memorial Cup with the Halifax Mooseheads in 2012-13. That was coincidentally Lefebvre's first in the Canadiens organization.
Another is Joel Bouchard, the president and general manager of the Blainville-Boisbriand Armada, also in the Quebec Major Junior Hockey League. As the team's head coach in 2016-17, he helped guide them to a berth in the QMJHL final. A former NHLer, Bouchard is no stranger to the Habs' AHL affiliate, with the Bulldogs having been the last stop of his professional career as a player in 2007-08.
Each would of course check some of the pre-requisite boxes… well, namely one: French. It's absurd to write, but unfortunately true that prior coaching success didn't seem to be a high priority when Lefebvre was hired, as he had only made the playoffs once in five previous seasons: in 2009-10 as an assistant with the Colorado Avalanche, when they lost in the first round in six games to the San Jose Sharks.
Thankfully, both Ducharme and Bouchard have Lefebvre beat in that department, but, again, it's important to emphasize these are just rumors at this point. The Canadiens could just as easily promote from within/ move one of Julien's assistants to the farm. Considering how that would look like a lateral move by a team needing to improve across the board, it wouldn't be the wisest decision.
1. Who's Next?
In fact, many of those same assistants could be on the chopping block. From associate coach Kirk Muller to assistants Dan Lacroix and Jean-Jacques Daigneault.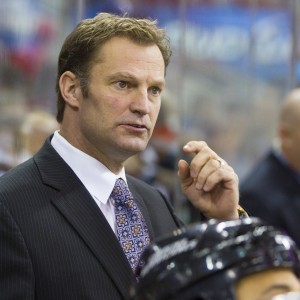 Even Stephane Waite, who's seemingly helped resurrect back-up Antti Niemi's career, could be on his way out based on starter Carey Price's horrible season. That's if general manager Marc Bergevin is feeling especially desperate, with Price's arrival as a legitimate, elite No. 1 coinciding with Waite's hiring for the 2013-14 season.
In any case, it's easy to foresee Lefebvre being the first of many heads to roll. Firing assistants is generally considered to be a trick at the top of any GMs bag of tools. It sends a message that complacency won't be tolerated.
Unfortunately, it's generally a message to the head coach and one that has been proven not to always work. Fans may potentially interpret it as non-willingness to make far-sweeping changes within the organization. Unfortunately, with Julien and Bergevin each under contract until 2022, it may be the biggest one in the future. That's at least off the ice, as one of the recurring themes at Bergevin and owner Geoff Molson's post-mortem press conference was how widespread changes were coming.
Geoff Molson: "Changes are coming"

— Joey Alfieri (@joeyalfieri) April 9, 2018
In the case of Lefebvre specifically, it's important not to minimize the move. That's unfortunately not just due to the fact that he's a human being who deserves some measure of decency during this strenuous period in his career. All due respect to him though, it's a move that needed to happen, as there's a proven direct correlation between lasting organization success and the successful development of its young players. Lefebvre just wasn't getting the job done.
In other words, it's a start.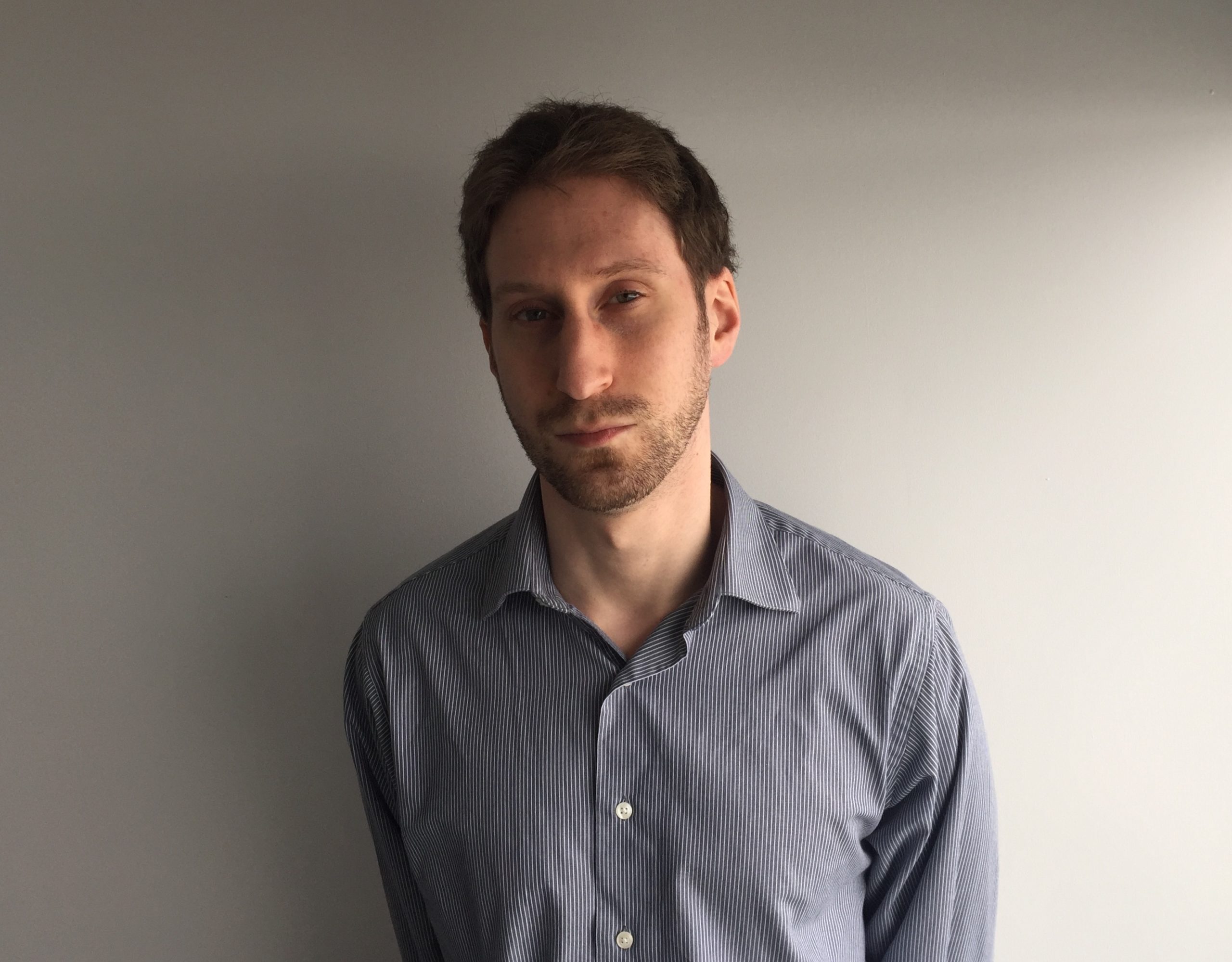 After 10 years of writing hockey, Ryan decided it was as good a time as any to actually join The Hockey Writers for the 2014-15 season. Having appeared as a guest on such programs as CBC Radio One's Daybreak, Ryan has also written for the Montreal Gazette and Bleacher Report and worked for the NHL itself and his hometown Montreal Canadiens. He currently writes about all things Habs for THW, with it being a career highlight for him to have covered the 2021 Stanley Cup Final as a credentialed member of the press.