If the 2017-18 Montreal Canadiens season had been a play, their embittered fans had likely been hoping for a tragic ending during which management fell on its sword. After all, the first two acts certainly fit the bill anyway.
Unfortunately, what they got was a comedy as owner Geoff Molson and general manager Marc Bergevin seemed to want to pass the buck for the failed season at their post-mortem press conference, only for both to hilariously just fall short. No swords unfortunately.
Bergevin Learns a Lesson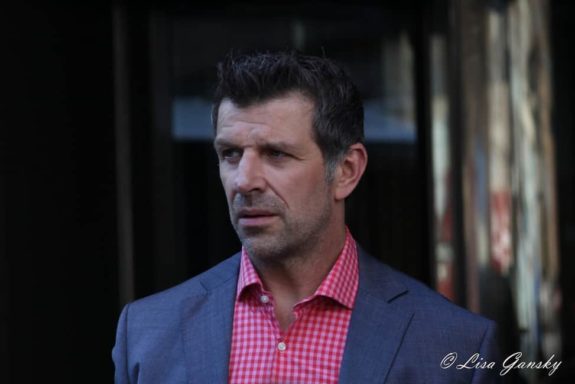 To his credit, Bergevin attempted not to make the same mistake he did two seasons ago, blaming injuries on a non-playoff finish. Then, at the end of the 2015-16 campaign, Bergevin infamously said, "I believe with a healthy Carey Price, we're not sitting here today." That, despite the team having gotten off to a historic 9-0 start and banking enough points early on to theoretically get them in.
This time around, Bergevin was clear (or at least he tried to be): "We're not here because of injuries… We lost Shea Weber for 50 games and that didn't help, but I didn't feel that anyone stepped up."
Bergevin is right in one regard, as the injury to Weber is not why the Habs missed the playoffs. By the time Weber got shelved, never to return, the Habs had already fallen well out of a playoff spot with little realistic shot of recovering. However, the idea that no one stepped up is in part a slap in the face to defenseman Jeff Petry, who became the team's only right-handed shot following Weber's injury (before Noah Juulsen joined the team).
Weber vs. Petry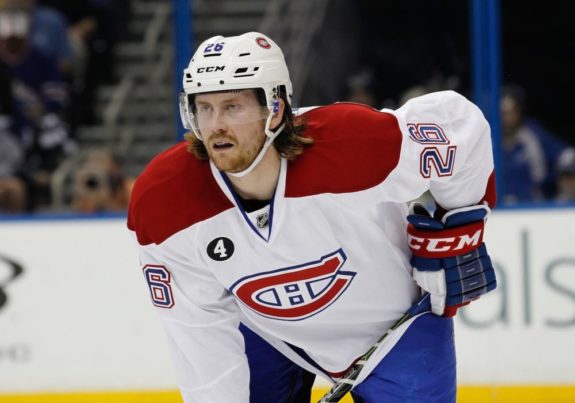 Petry undeniably put forth an honest effort and a statistically career offensive season (12 goals, 42 points). Those 42 points represent Weber's same total from a year ago, when he played a full season.
Now, Petry may not be the same defenseman on the other side of the puck. No one should have realistically expected him to be though, especially with as weak a supporting cast as he had, with Karl Alzner being his most common partner. Keep in mind, by Bergevin's own admission Alzner, his prized free-agent acquisition, underperformed this year
That in a nutshell was the Canadiens' season: A lack of depth at key positions. The ironic part is Alzner technically doesn't play the same position as Weber. He's a left-handed shot. So, if you, as the team's general manager, demolish your entire left side on defense, go out and sign Alzner, who effectively becomes your No. 1 option there, you failed in your duty, plain and simple.
While Bergevin did admit to badly assessing the team's defense at the start of the season at the press conference, he doesn't seem to be taking the blame for the end result. If you literally only have one defenseman who can "step up" when your No. 1 gets injured, because he's the only other one who can play the exact same position, it's your fault.
Bergevin's Attitude Adjustment
If your team can't pick up the slack by committee, it's your fault for not picking the right players, and, now, entering Year Seven, Bergevin's stamp of approval is all over this line-up. If they can't get it done, it's because he can't. After a few seasons of emphasizing the need for character and hating to lose, Bergevin seems to have built a team that got mighty comfortable with losing with 40 regulation defeats on the year (53 overall). His opinion now?
"I believe that with a better or different attitude, we don't have 40 losses." Marc Bergevin #TSN690

— Conor McKenna (@mckennaconor) April 9, 2018
One of two things is happening here: Either Bergevin has badly overvalued the need for intangibles or he doesn't know the definition of "character." If he doesn't, here's a hint: It's mighty close to "attitude."
For his part, Molson expressed his disappointment with the season, but nevertheless officially gave Bergevin a vote of confidence. Indirectly though, whether it was his intention or not, he threw Bergevin under the bus somewhat by admitting all the cap space Bergevin had to start the season? It was meant to go towards signing Alexander Radulov and Andrei Markov.
So, Bergevin's "first come, first served" comment, which came on July 2? Which predictably preceded the departures out of town of both players? It turns out it maybe wasn't the best idea after all to play hardball to that degree with two key members of your team. Radulov had just authored an impressive first-round performance against the New York Rangers on a team devoid of them, while Markov would have undeniably helped to stabilize that troublesome left side on defense.
Well, how else to put it but: "With both in the fold, it's easy to believe Bergevin and Molson wouldn't have been sitting there that day."
While no one should realistically have expected Bergevin to outright resign to close the season, his failure to retain the rights of either one speaks to this franchise's need to find a new GM. Molson's inability to either see it himself or act accordingly speaks to this franchise's uphill climb ahead. Their actions (or inaction) speak louder than any comments they could have made.
Don't worry, Habs fans read them loud and clear.