At the 2018 NHL draft, a lot of eyes will be on the Montreal Canadiens. Having the third overall pick virtually guarantees that the Habs will walk away with an exciting prospect. However, the Habs have some really glaring needs, ones that are bad enough (especially at centre) to have some suggesting that they could reach for one with the third pick, despite the lack of centre prospects ranked in the top 10. For the Habs to help address this issue, acquiring another first round pick is a path worth exploring.
Immediate vs. Long Term Needs
For Habs assistant general manager Trevor Timmins, his drafting when it comes to first-round picks has been a little spotty. He has had some big hits like Ryan McDonagh and Max Pacioretty, but some big misses like David Fischer, Louis LeBlanc and Jarred Tinordi. However, on the bright side, when it comes to top-10 picks, Timmins has done very well for the Habs in this area. He drafted Carey Price fifth overall in 2005, Alex Galchenyuk third overall in 2012 and Mikhail Sergachev ninth overall in 2016.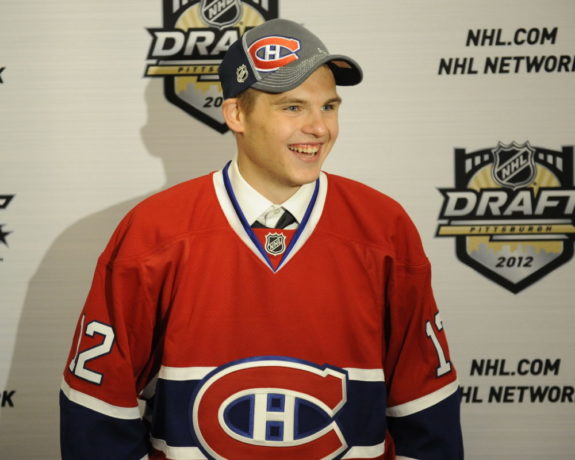 The Price selection was infamously met with disbelief at the time, as many saw it as a bit of reach despite his talent and with consideration to Montreal's organizational goalie depth at the time. Choosing Galchenyuk at three was even considered a bit of a risk, considering he only played a handful of games in his draft year due to injury. Sergachev wasn't a reach or surprise at nine but has been developing nicely since being drafted and had a good rookie year with the Tampa Bay Lightning. 
For the Habs, adding another first-rounder makes a lot of sense. Most of the top centre prospects in the draft are ranked outside the top 10, as the high-end is filled with wingers and defencemen this year. Reaching for a centre at three simply to fill an immediate organizational need doesn't make sense, especially if a very talented winger is available.
For example, if a player like Andrei Svechnikov inexplicably slips to number three, it's hard to believe they would pass on him to reach for a centre. Ditto for Filip Zadina. In terms of how the top five of recent draft classes have played out, there haven't been too many shockers. The closest would be in 2016, when the Columbus Blue Jackets selected Pierre-Luc Dubois ahead of Jesse Puljujarvi, which was considered a bit of a surprise at the time. However, it wasn't really a reach as Dubois was considered to be a probable top-five selection at the time.
Acquiring Another First-Round Pick
Getting a first-rounder in the 10-15 range would put Montreal in a great position to draft a centre. Jesperi Kotkaniemi, Joe Veleno and Barrett Hayton are the most popular names in that area. Kotkaniemi's name, in particular, has been attached to the Habs, as he likely possesses the highest upside of any centre in the draft. This is a key draft in the Marc Bergevin era, as the pressure is on him to make sure this will be a strong draft class.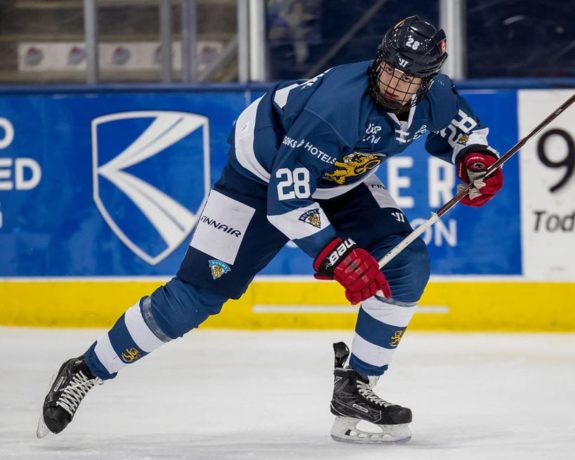 Most of the team's current prospects don't possess high-end potential, and no one has flashed enough to suggest there is a hidden superstar lurking. The lack of elite talent forces the Habs to have to overachieve for their results, and with the exception of facing Price in net, they don't make other teams nervous with their level of talent.
If the Habs wanted to really aim high, getting another pick in the top 10-15 range would also give them a good shot at a really good defence prospect. Although Rasmus Dahlin has hogged a lot of the headlines this year as the premier defensive prospect, there are plenty of others worth checking out.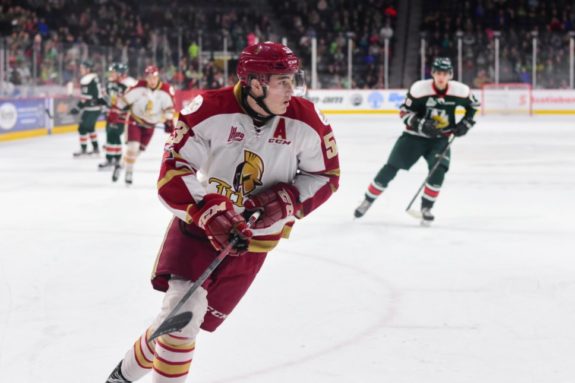 Fresh off of a Memorial Cup championship with the Acadie-Bathurst Titan, defenceman Noah Dobson is a player who has skyrocketed up the draft rankings this year. He has size and can skate well, put up numbers and play defensively. He is a player whose upside is high and keeps getting better. Some scouts even consider defenceman Evan Bouchard of the London Knights to be borderline NHL-ready for this upcoming season.
More Picks, More Chances
It's conceivable that if Montreal's best players rebound next season they could be in a playoff position, especially if Price is healthy and playing to his superstar standard. There is a lot of parity in the NHL, as teams can go from horrible to the playoffs in one year like the New Jersey Devils and Colorado Avalanche, or from non-existence to the Stanley Cup Final like the Vegas Golden Knights.
However, the Habs aren't built for long-term success with their gaping holes at key positions and overall lack of talent. The draft is the best path for the Habs to rebuild themselves, and the more picks they have, the more chances to find future quality NHL players.