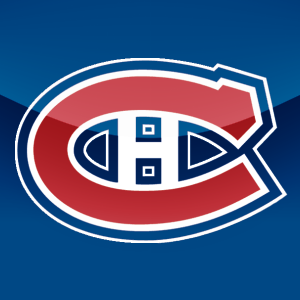 Yesterday, the Montreal Canadiens made a few moves to bolster their fourth line. They sent down Aaron Palushaj and Andreas Engqvist, recalled Michael Blunden and acquired Petteri Nokelainen from the Phoenix Coyotes. This move, obviously, does not solve all the problems the team has but it goes a long way into getting a respectable NHL fourth line.
Palushaj was recalled when the team needed to replace Mike Cammalleri but was never suited for a fourth line role. Engqvist got a second chance to win the job when the waiver claim of Blair Betts didn't work out but ultimately forced Jacques Martin to roll with three lines.
Blunden is a physical player who can be solid in his own end. Don't expect much scoring from him, but we could have said the same thing about Travis Moen.
Nokelainen is a former first round pick of the Boston Bruins but the Canadiens didn't get him for that. He will be used as the fourth line center and probably get some time on the penalty kill. I liked him since his days in Boston and feel he'll fit the role nicely.
Many will say this was a panic move. That's not the case. Trades take time to develop and come together and the acquisition of Garrett Stafford shows this deal also had an AHL component to it.
In reality, this trade was probably started in preseason, went away when Betts was claimed and restarted when he proved injured. That's just a guess, though. It's possible Pierre Gauthier called Don Maloney after Saturday's game.
Either way, these moves weren't meant to turn the season around. It was made to improve the team and it does just that. And it was done by giving up little. Brock Trotter may develop into a top six forward but not on this Montreal team. A 7th round pick may end up being Pavel Datsyuk but there's a reason he's the exception.
Canadiens fans looking for a panic move are better to look elsewhere.
A freelance sports reporter in Montreal with a BA in Journalism from Concordia University, Jared has written about every sport from hockey to tennis online and in print. He will be covering the Montreal Canadiens for THW. You could follow him on Twitter at www.twitter.com/jaredbook.