It takes a lot of courage to be a general manager in a hockey-obsessed city like Montreal. Every move is scrutinized by the media or criticized regularly on thousands of phone screens or over plates of wings during happy hour. Trading a sixth or seventh defenseman or fourth-line forward generally yields little return and therefore gets little attention, but rapid improvement often requires an exchange of more talented players who have a legion of loyal fans who will oppose any deal involving them.
After a dismal 2017-18 season, the Canadiens need to make several moves to fill key gaps in their lineup. They need more depth on defense, especially on the left side. They need to be stronger at centre and above all, with the third worse goal production in the NHL last year, they need scoring.
General manager Marc Bergevin must make important decisions in the upcoming draft and decide the fate of several restricted free agents. Often forgotten is the possibility of exchanging some young talent to improve the clubs overall performance. Let's look at some players he could move.
Artturi Lehkonen's Trade Value
Trading a top-six forward is a risk. The young Finn is a great prospect and there's no question he possesses skill in the slot and around the net. However, I'm not convinced he can develop into the type of player the Canadiens expect of him. This past season was a difficult one as he battled injuries for the second straight year and most of his 12 goals were scored after the team was no longer in contention for a playoff spot.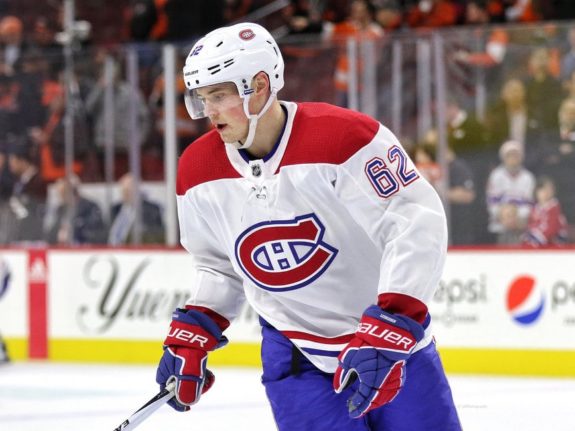 Lehkonen has a great shot, decent size, and is willing to go to the boards to fight for the puck. On the downside, he is often invisible and seems to lack the determination to bring his A-game to the rink every day. Not everyone can play with the intensity of Brendan Gallagher, but Lehkonen needs to be more involved in the play on every shift.
Where Can He Go?
Although he's a left-hand shot, Lehkonen can play on his off wing. A number of teams are looking for skilled wingers, and the Vegas Golden Knights could lose James Neal to free agency, leaving them a little light on the left side. A bigger deal could see him traded to the Edmonton Oilers, who are desperate to build a more successful team around Connor McDavid and need to consider replacing the underperforming Milan Lucic.
Realistically, he could also be an option for the Vancouver Canucks who are entering a transitional phase up front with the retirement of the Sedins.
Nikita Scherbak's Clock is Ticking
The Canadiens' first-round pick in the 2014 draft has shown flashes of his playmaking ability but his progress has been slow and he hasn't produced consistently outside of the AHL. While he impresses with his puck-handling skills, Scherbak lacks the finish of more successful forwards, giving up too easily on broken plays. He also needs to shoot more frequently and his 200-ft game needs work.
Better view of Nikita Scherbak dangling through the entire Capitals team. pic.twitter.com/PeMZpmC0Qj

— Scott Matla (@scottmatla) March 24, 2018
Scherbak's potential is tough to gauge. While he seems capable of generating scoring chances, like Lehkonen, he lacks the intensity to succeed consistently and is easy to knock off the puck. The discrepancy between his AHL and NHL point totals is huge, suggesting he may peak in the lower league, or be a prime candidate for the KHL.
A change of scenery with a team that can better develop young players like the Colorado Avalanche could be an option although the Carolina Hurricanes seem determined to quickly re-establish themselves as contenders. There's also the option of trading him for more draft picks, which could yield great returns in a strong draft year.
Is Charlie Lindgren a Hot Commodity?
For a team with a player of Carey Price's caliber, the Habs seem pretty insecure about their goaltending situation of late. His frequent and often mysterious injuries emphasized the need for a solid backup and the Canadiens' faith in disregarded goalie Antii Niemi paid off. Not only did he re-establish himself as a legitimate NHL player, he also allowed the Habs to breathe easier during Price's absence.
This does not bode well for the young, former college star Charlie Lindgren, who knows he sits no better than third on the team's depth chart.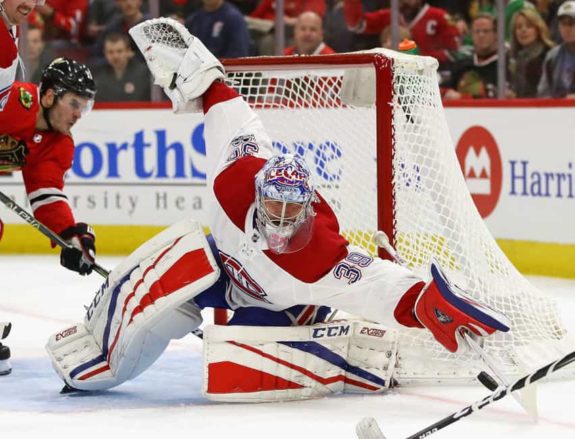 After an inconsistent season in both the NHL and AHL, Lindgren may no longer be the assumed successor to Price. He has shown flashes of brilliance in the past but the Habs also have Zachary Fucale and Michael McNiven under contract who could be ready to step in if Niemi or Price are injured.
Why This is the Right Time to Trade Him
By all accounts, the upcoming draft will not have a bountiful supply of goaltenders. With a number of teams stuck with aging starters (Florida Panthers, New York Rangers, Calgary Flames, Nashville Predators) and others looking to improve on poor goaltending stats from last year (Hurricanes, New York Islanders), Lindgren could fetch more on the trade market than he would in other years. He's also a bargain; his two-way, entry-level contract would be no more than a tiny cap hit for most teams.
Moving Players Sooner Than Later
Both Scherbak and Lehkonen will be restricted free agents in 2019. They are expected to continue to improve offensively, but you would be hard-pressed to find an honest fan who thinks they are on the verge of s breakout season. They're still young and have not yet reached a point in their careers where their market value has seriously diminished. Bergevin would be wise not to wait too long as he did with Michael McCarron, his first-round pick in 2013.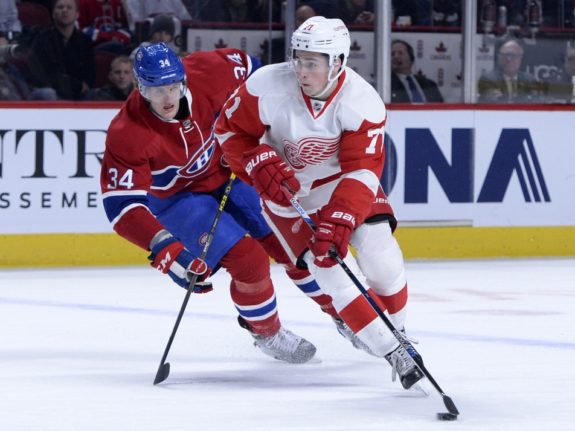 Three years into his professional career, McCarron has amassed a total of eight points in 69 NHL games. Despite the constant promise he can still develop into a consistent player, he faces the prospect of being placed on waivers or traded for another fringe player or AHL regular, two scenarios the Habs certainly didn't envision when they chose him five years ago.
Earlier in the decade, another Canadiens' top prospect, defenseman Jared Tinordi, also failed to become the star he was expected to be. Among other issues, Tinordi never developed the ability to decide in a split second when to make a pass out of his zone. Bergevin's two-decade career as an NHL defenseman proves this was never an issue for him as a player, but deciding when to make the right trade at the right point in a player's career will be a verdict on his skill as an NHL executive.