The "12 Days of Christmas" is a classic holiday song first published in its current form in 1908. In a nod to the classic carol, join The Hockey Writers as we count down the 12 Days of Hockeymas. Each day, we will provide you with a piece of hockey history as we eagerly await the start of the 2020-21 NHL season.
Related: Canucks 12 Days of Hockeymas: Successful History With Undrafted Players
Overtime winners are exciting any time of the year, but when the stakes are at an all-time high in the playoffs, the excitement ramps up to a fever pitch. The Vancouver Canucks have had their fair share of overtime magic, from as quick as 11 seconds to as long as 78 minutes.
In this installment of the 12 Days of Hockeymas, we are looking at the number 11 and its place in overtime throughout the last decade of Canucks hockey. Similar to the 12th Day of Hockeymas, Alex Burrows and Chris Tanev are front and center once again.
Burrows Started the Fun in 2011
Up until recently, Burrows stood alone as the scorer of the fastest OT winner in Canucks franchise history. The year was 2011, the opponent was the Boston Bruins and the goaltender was Tim Thomas. It took only 11 seconds from the drop of the puck for Bruins' defenceman Andrew Ference to turn it over to Alex Edler, who chipped it to Daniel Sedin, who quickly passed it to Burrows.
Burrows did the rest, beating 6-foot-9 Zdeno Chara to the puck, faking the shot, and finally winning a battle to wrap it into the empty net. He utilized speed and smarts, as he took advantage of Thomas' constant aggressiveness to get him out of position and Chara's lack of mobility to beat him to the other side of the net.
Related: Top 5 Alex Burrows Moments With the Canucks
That goal put the Canucks up 2-0 in their Stanley Cup Final series. At the time, it was all sunshine and rainbows in Canucks Nation, but it quickly turned to stormy skies as the Bruins won the next two games in convincing fashion. Despite the disappointment, that goal will remain one of the fastest OT winners in Canucks history and part of the magical run that was the 2011 playoffs.
Tanev Repeats History Almost a Decade Later
Another undrafted player in Tanev repeated history almost a decade later with his own OT winner 11 seconds into the extra frame. During the unprecedented qualifying round of the 2020 postseason, with the Canucks up 2-1 in their series against the Minnesota Wild, he added another chapter to his legacy.
Tanev's goal wasn't nearly as exciting as Burrows' was, but it got the job done. Similar to his goal, he got the puck off of a turnover. This time it was Nico Sturm doing the deed as Tanev knocked down his clearing attempt at the point and just wristed it on goal. It was a seeing-eye shot that found the back of the net and sent them to a series victory for the first time since 2011.
Tanev didn't know it at the time, but that will go down as his final goal in a Canucks uniform as he is now a member of the Calgary Flames. Unless he returns to the team sometime in the future, that is. Though if that ends up being his last goal ever wearing the Orca, it couldn't have been scripted any better.
Former Fastest OT Winners in Canucks History
1. Colin Campbell – 1982 Division Finals Game 3 vs Los Angeles Kings (1:23 into Overtime)
Colin Campbell, who is now known as the Executive Vice President and Director of Hockey Operations for the NHL, held the record for the fastest overtime winner in Canucks history for 29 years before Burrows easily broke it in 2011.
Related: Darcy Rota and the Canucks' 1982 Stanley Cup Run
It was during the 1982 Division Final against the Los Angeles Kings where Campbell scored the OT winner only 1:23 into overtime, sending his team to a Game 3 victory. Interestingly enough, the goal was scored during the first Stanley Cup run in Canucks history, as they ended up winning that series and eventually made it to the Stanley Cup Final against the New York Islanders a couple of rounds later.
2. Cliff Ronning – 1995 Conference Quarter-Finals Game 5 vs St Louis Blues (1:48 into Overtime)
Campbell's record was close to being broken in 1995 when Cliff Ronning scored 1:48 into overtime in Game 5 against the St. Louis Blues, but alas he was 25 seconds too late. Nevertheless, it stood up as the second-fastest for nearly three decades until Burrows pushed it down to third.
Ronning was a prolific playoff performer throughout his career finishing with 29 goals and 86 points in 126 games. Most of his success came in a Canucks uniform, as he put up 24 goals and 58 points in 72 games during a run of six straight seasons in the playoffs. Before this, his last goal came in 1991 against the Kings only 3:12 into overtime of Game 3.
The 5-foot-8 speedster sure had a flair for the early dramatics, as both of his career overtime goals were scored before the clock was even four minutes old.
Tanev & Burrows Will Forever Be Linked
Tanev was 21-years-old when Burrows scored his game-winner in 2011, and it only took nine seasons for someone else to do it again. This time it was the aforementioned Tanev putting on the cape for the team's first series win since then. Those two 11-second overtime winners will probably stand the test of time unless someone can beat Brian Skrudland's nine-second effort he posted in 1986. That record has stood for 34 years and counting, so I don't see that happening anytime soon.
Related: Canucks' Top 5 Agitators of All Time
Burrows and Tanev will forever be linked by the number 11 and the fact that they were both long-time Canucks after being signed as undrafted free agents. How's that for a connection between the first two days of Hockeymas?
All stats provided by Hockey Reference
---
---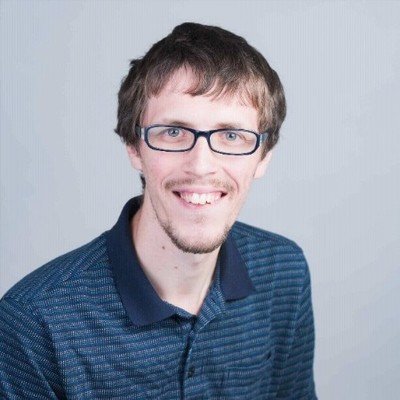 Matthew Zator is a THW freelance writer, media editor, and scout who lives and breathes Vancouver Canucks hockey, the NHL Draft, and prospects in general. He loves talking about young players and their potential. Matthew is a must-read for Canucks fans and fans of the NHL Draft and its prospects. For interview requests or content information, you can follow Matthew through his social media accounts which are listed under his photo at the conclusion of articles like this one about Tyler Motte.