Calgary Flames' forward Sam Bennett has reportedly asked for a trade, according to Sportsnet's Elliotte Friedman. The 2014 fourth overall pick has played center and wing on the team's bottom six. The forward has struggled to surpass his career-high 18 goals and 36 points in 77 games from his rookie season. 
Bennett could be a great fit in the Vancouver Canucks' lineup. In the offseason, the Flames added four former Canucks in Jacob Markstrom, Chris Tanev, Josh Leivo and Louis Domingue, and they could potentially add another in a trade for the forward. 
Why Vancouver Is a Fit?
Bennett needs a change of scenery, and a trade to Vancouver would be just that. At 24-years-old he's still worth trading for, and joining the Canucks would allow the forward to play throughout the lineup. Head coach Travis Green is not shy to shuffle his lines, whether that's before a game or during. Bennett would swap between being the team's third-line centre to a top-six winger. He would have an increased responsibility as the third line centre since the Flames have centre Mikael Backlund, who occupies the third line, forcing the forward to play on the wing. 
Bennett is a great option for top-six minutes as his rookie season was his best. His highest average time on ice is 15:09 minutes from his rookie season, while he was deployed in the top-six for parts of the season. Bennett could also be a good fit on Bo Horvat's wing.
Since the Canucks are in a cap crunch and most of their cap will go towards their two cornerstone players, Elias Pettersson and Quinn Hughes are pending restricted free agents (RFA), Bennett could be Tanner Pearson's replacement. Pearson is an unrestricted free agent this offseason and will likely look north of his current $3.750 million cap hit. The forward will be 29 before the start of next season, and although he is a great offensive weapon, signing another ageing forward to an extension will be tough with the cap crunch the organization will be in for the next few seasons. 
As for Bennett, he signed his two years, $5.1 million extension after posting 13 goals and 27 points in 71 games in the 2018-19 season. Through nine games this season and 52 games last season, he has a combined eight goals and 13 points, which means the Canucks will likely be able to sign him to a similar contract. 
His decline in production can be linked to the drop-in ice time for the forward, as in the 2020 Stanley Cup playoffs he showed he can perform. He averaged 15:18 minutes of ice time in the playoffs, up from his regular-season career average. The increase in ice time resulted in five goals and eight points in 10 games for Bennett. Canucks would be adding a young forward with upside to a cheap contract and the ability to perform in the playoffs.
Jake Virtanen 
Similar to Bennett, Jake Virtanen was drafted by the Canucks in the 2014 NHL Draft except with the sixth overall pick. Virtanen also needs a change in scenery as well to reach his potential. At 24 years old, he has struggled to stay consistent. Last season, he set a career-high with 18 goals and 36 points but struggled to translate his production into the postseason. The power forward finished with two goals and three points through 16 playoff games.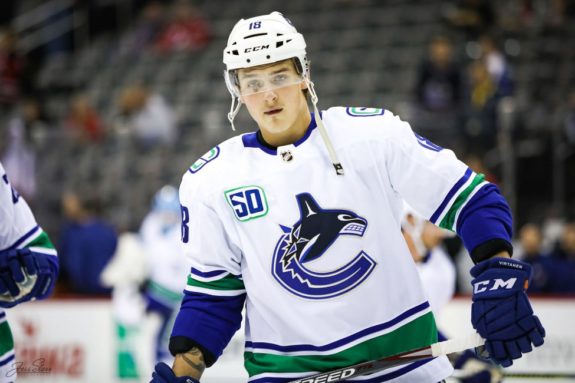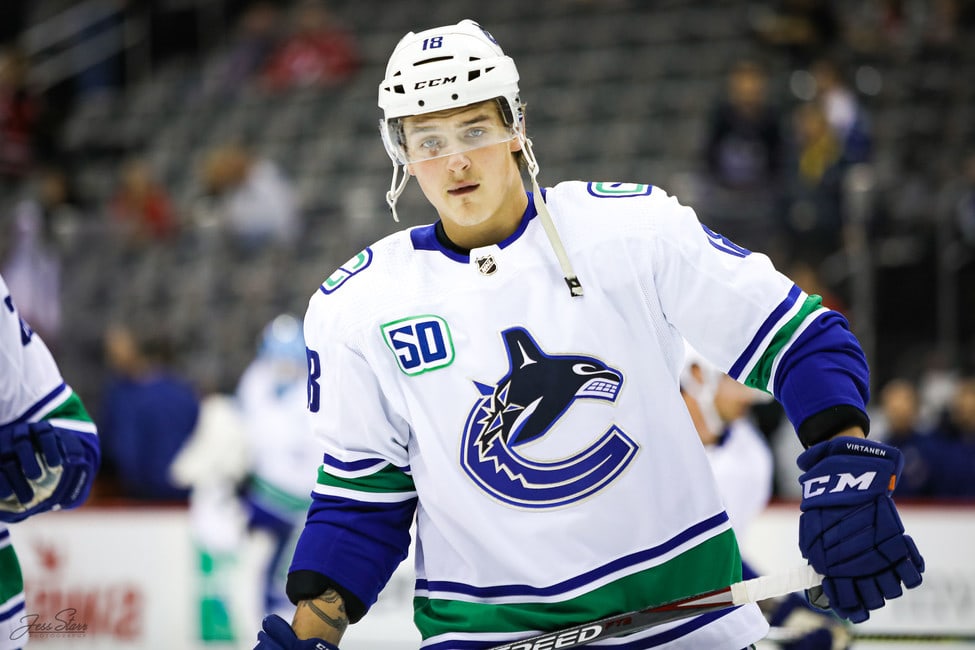 Virtanen has had a tough time gaining Green's trust over the years. Not much has changed for the forward in the 2020-21 season, as he has been scratched by Green a few times in favour of a winning lineup (from 'Canucks Notebook: Vexing Jake Virtanen has to put work in, Adam Gaudette has to grind,' The Province,' 02/01/2021). Still, he is young enough to gain the trust of a new coach elsewhere and develop into a consistent player. The Flames could use a winger in Virtanen, whether he plays in the top-six or the third line, and could be the ideal landing spot with a few familiar faces. 
Additionally, the 2014 sixth overall pick played for the Calgary Hitmen in the WHL, which led to him being a top prospect in his draft class. Maybe returning to the province, where he played his best hockey, can give Virtanen the fuel he needs to succeed. 
Adam Gaudette
Adam Gaudette had been productive offensively last season, as he posted 12 goals and 33 points. The Canucks hope he turns into the club's third-line centre, but he seems to be a better fit on the wing. Similar to Virtanen, Gaudette has been scratched a few times to start the 2020-21 season since he is a defensive liability. Green tends to assert Brandon Sutter into the third line centre spot, which forces the forward to the wing or out of the lineup.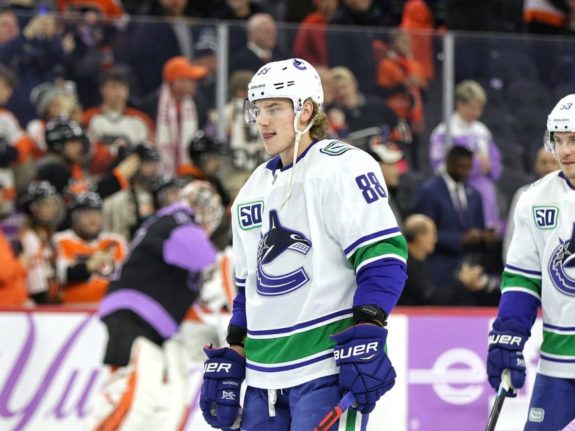 Bennett is a natural centre and could fit in as the third line centre the Canucks need. He plays a physical style of hockey, something that hasn't been seen from Gaudette. Bennett's hits per 60 have increased from 5.65 in his rookie season to 7.69 in 2019-20. He ramps up the physical play in the playoffs, averaging 22.66 hits per 60 in the 2019 playoffs and 21.17 hits per 60 in the 2020 playoffs. Not only will the Canucks acquire a forward who can play on the third line and the top six, but he is also a playoff performer. His impressive performance in last year's playoffs increased his total to 11 goals and 19 points in 30 postseason games. 
Meanwhile, Gaudette struggled in his only playoff appearance, finishing with zero points in 10 games. Gaudette may also benefit from joining the Flames, as the club could use the forward as a depth winger and on the power play. 
Canucks Will Have to Pay Up
Bennett will cost the Canucks quite a bit to acquire. To add a player who has a pretty good upside, they will have to give up a lot, which may include trading both Virtanen and Gaudette or adding a draft pick with one of the two forwards. Bennett could improve the Canucks' roster, especially in the playoffs, where they needed depth help the most in the 2019-20 season. Although the forward asked for a trade during the season, an offseason transaction is possible.
---
---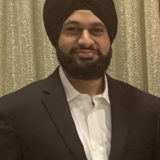 Sartaaj has been watching hockey for over 15 years and covers the Vancouver Canucks for The Hockey Writers.